PepTalkHer: Meet the founder changing the negotiation game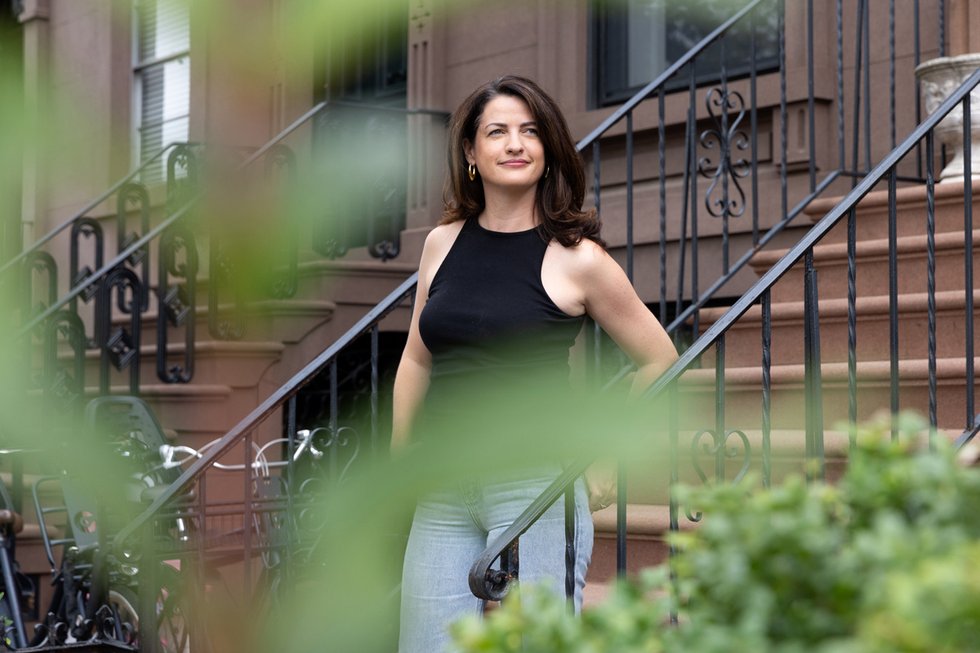 For every dollar a man pockets, a woman earns just 82 cents. This age-old disparity persists globally, across industries and roles. Now, meet a game-changer in this fight—a journalist-turned-founder who didn't just get mad at pay inequality, she got busy creating PepTalkHer.
New York-based Meggie Palmer created a digital pocket advocate that guides women up the corporate ladder with confidence. Far from your average career app, PepTalkHer functions as a live 'kudos tracker,' allowing users to log workplace wins as they happen—powerful ammunition for salary negotiations and performance reviews.
The PepTalkHer journey
"PepTalkHer is a company on a mission to close the gender pay gap," says Palmer. Born out of the founder's personal experiences with wage inequality, PepTalkHer started as a glimmer of an idea but has since made a significant impact. "I started it because when I was a journalist, I was frustrated when I found out that I was getting paid less than my male colleagues," she explains.
"I really had two options: I could complain or do something about it," Palmer remarks. This experience laid the foundation for PepTalkHer, an app conceived to redress this systemic disparity. The World Economic Forum estimates it will take around 100 years to close the gender pay gap. "I just wasn't really willing to wait around that long. I wanted to do something about that earlier," she shares. "I started out helping folks, having conversations about pay, and then it grew into an app that we launched at an event with Vogue about five years ago."
Today, the platform boasts a supportive community that has been growing steadily. "Now we have 60,000 professional women who we support to have pay conversations and get promoted faster," Palmer proudly states. But PepTalkHer's influence doesn't stop at individual career growth; it has a broader scope aimed at systemic change within corporations. "We're working closely with large Fortune 500 companies to support them on their leadership gaps—supporting women into more senior leadership positions," she emphasizes.
By staying true to its mission of closing the gender pay gap, PepTalkHer serves as both a personal assistant for career growth and a strategic partner for companies looking to improve their gender diversity in leadership roles.
"The best time to prepare for a performance review was yesterday, and the next best time is today."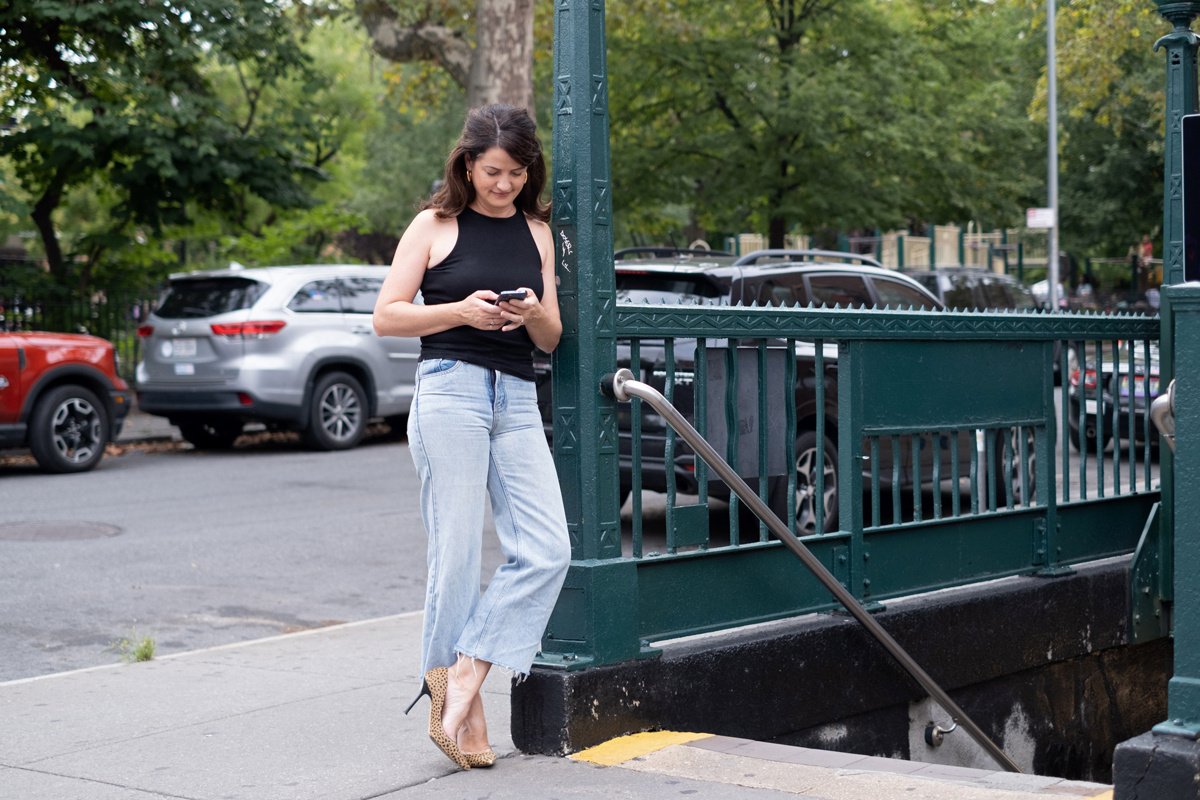 How PepTalkHer works
Some of the main roadblocks hampering women in particular in their career growth are imposter syndrome and a lack of negotiation know-how. PepTalkHer can be used as a tool to prepare you for career-defining conversations and break through these barriers. Plus, the app is free and available for iOS and Android, so it's very accessible.
"It's kind of like a period tracker, but it's for your career. Or you can think of it as like a Fitbit, but instead of tracking your steps, it tracks your wins at work," Palmer explains. What sets PepTalkHer apart is its unique focus on tracking not just your everyday tasks, but your significant accomplishments. "It's really a kudos tracker. It tracks your successes and it allows you to have one repository where you put all of your data, all of your wins, all of the positive feedback, so that you can access that and reference it when needed," she adds.
According to Palmer, the app is more than a digital journal—it's a strategic tool designed to empower you in negotiations. "The best time to prepare for a performance review was yesterday, and the next best time is today," she advises. By consistently documenting your achievements, you're better prepared to make your case during salary negotiations or performance evaluations, ultimately translating your documented 'wins' into tangible financial gains.
"When women have more money, really cool things happen in the world."
Real-world impact
The transformative impact of PepTalkHer is perhaps best demonstrated by the experiences of its users. According to Palmer, "We know that the app helps folks to negotiate anything from an extra $5,000." One particular user started on the app with a salary of about $112,000 a year. "Now, 18 months later, she's sitting at around $187,000," Palmer shares.
But it doesn't stop at negotiating a higher salary; PepTalkHer empowers individuals to understand and leverage their own worth. Palmer elaborates, "It becomes a mindset shift. It's okay to stand up for what you want and to want to earn more money as well. It's okay to want to be compensated better, and it's okay to go out and ask for that. We know from data that when women have more money, really cool things happen in the world because we invest in women-owned businesses, we support small businesses and minority-owned businesses."
By using PepTalkHer, users gain the skills to negotiate better pay while simultaneously becoming more conscious advocates for their own value and achievements. "It's not a one-and-done thing. It's a process," Palmer shares.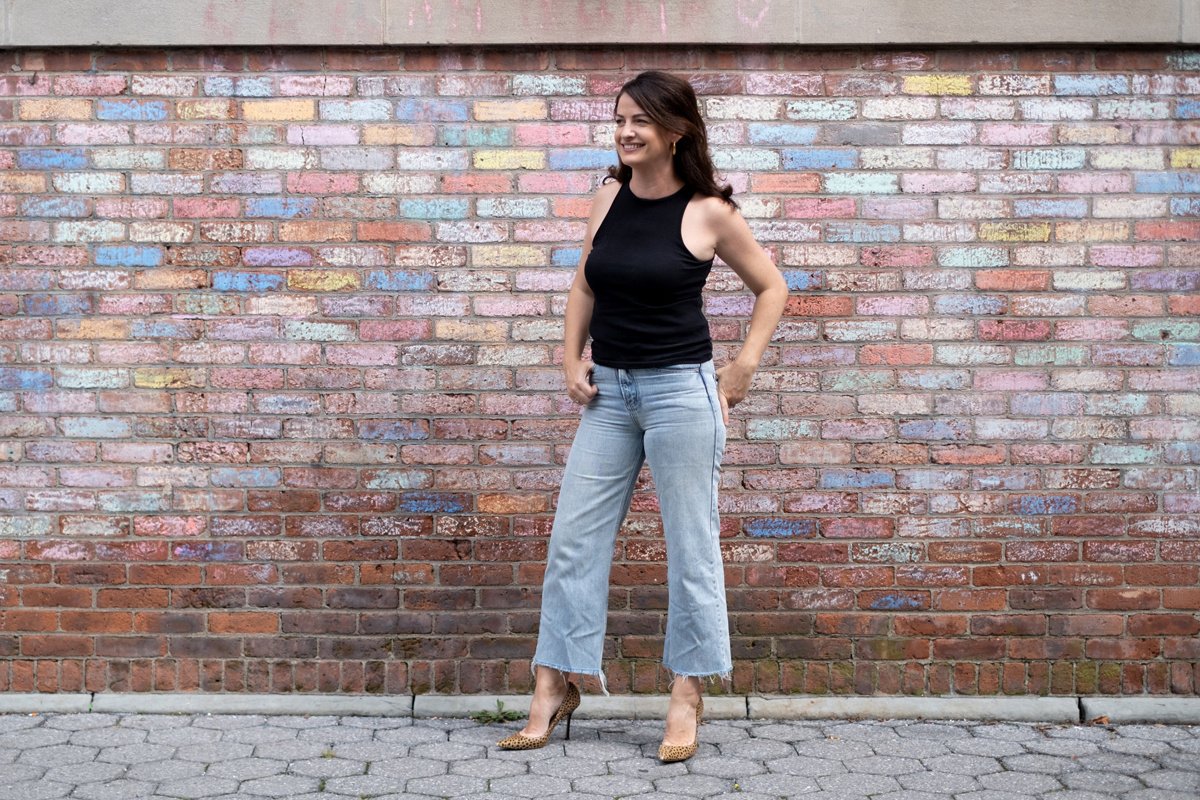 Using PepTalkHer on the job hunt
The app offers more than just a record of your accomplishments at your current job—it's a one-stop shop for all the data you'll need to boost your resume. "It gives you a formula that you can follow when you're inputting things into the app so that it's super easy to put the meat on the bone, so to speak," Palmer notes. By using the data points stored in the app to build out your resume with quantifiable results, you'll be sure to stand out to the recruiter.
With a job market as competitive as today's, Palmer explains the importance of highlighting these quantifiable achievements: "Even if you're not in a sales role, there are still ways that you can put percentages, dollar signs, number of employees engaged—all those facts and figures around the work that you do." She shares the example, "If you're able to say 'Ran the paid social for the company which resulted in a 4x return on ads,' as opposed to saying 'Ran excellent ad campaigns,' then all of a sudden that's a much more statistically significant and important value add to a company." These differentiators will set you apart as a serious and motivated candidate.
Community and resources
The community aspect of PepTalkHer is something Palmer and her team are incredibly proud of. "I think one of the things that's really hard when you're job-seeking is sometimes it can feel really lonely," she states. "Surrounding yourself with a community is really powerful," and PepTalkHer aims to provide that sense of community. "One of the best things that comes out of the communities is that folks feel they're connected to people going through a similar experience."
Inviting more people to join the supportive ecosystem, Palmer encourages workers: "Make no mistake, there is someone who is willing to pay you more money, even though you've been told for a long time you're not worth any more than that. We'd love everyone to join the community and get involved; it's totally free to do that. And we're here to support you."
Through the app, Palmer hopes to empower job seekers and professionals alike, not only with tracking and negotiation tools but also with a supportive community and a wealth of free resources. "Stay in touch online and let us know how you go!".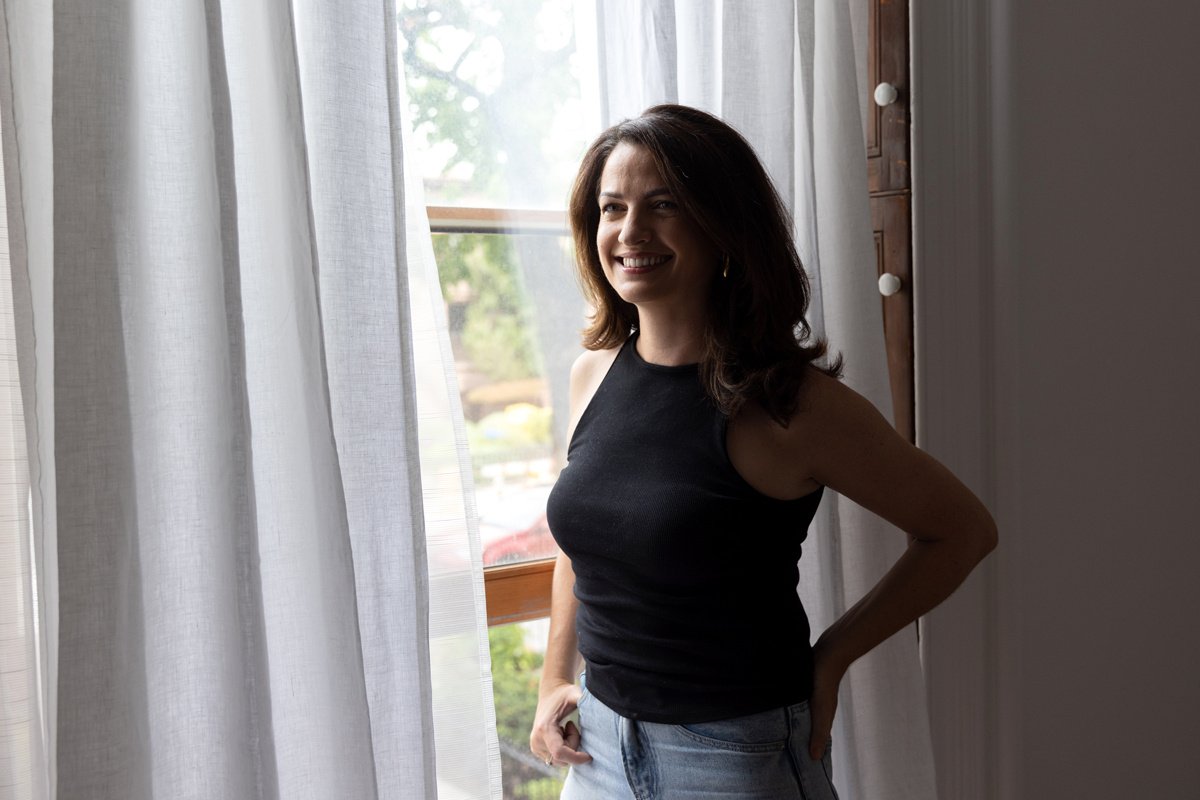 Unlocking your true potential
"Education around negotiation, unfortunately, is not a core component in high school or even college. Yet, it's something that you should be doing every single year," Palmer explains. Whether you're job-hunting, seeking a promotion, or an entrepreneur, PepTalkHer is designed to be a consistent habit that helps you break through barriers. "Shifting your mindset around your work and your value and how much you're allowed to earn is a journey," Palmer concludes.
By integrating PepTalkHer into your career advancement strategy, you're equipping yourself for success while also participating in a greater cause that advocates for gender equality in the workplace. So why wait? Start documenting your accomplishments today, because the change starts with you.
Photo: Bess Adler for Welcome to the Jungle
Follow Welcome to the Jungle on Facebook, LinkedIn, and Instagram, and subscribe to our newsletter to get our latest articles every day!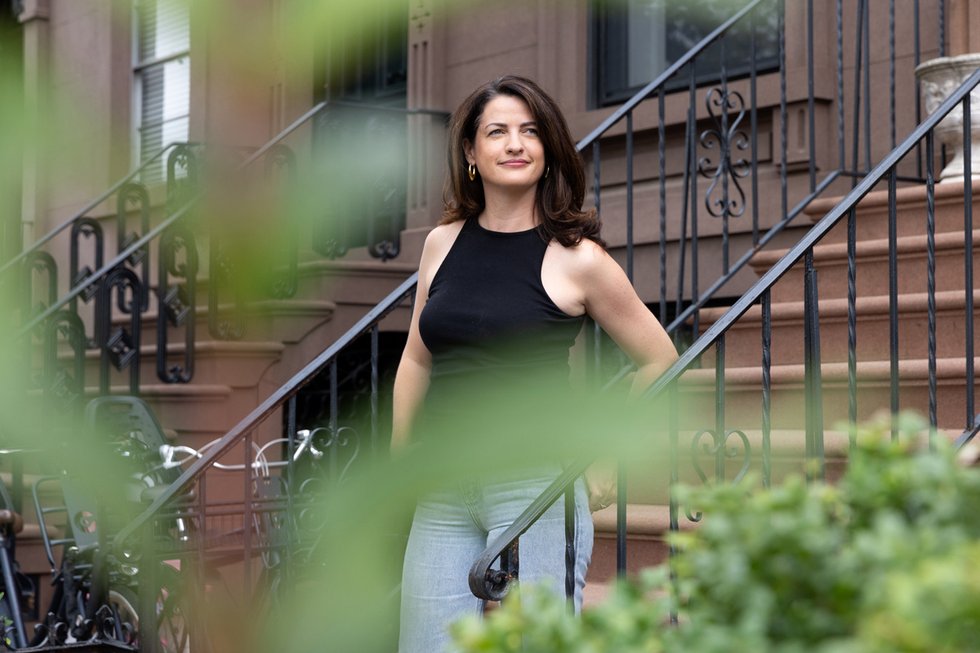 Looking for your next job opportunity?
Over 200,000 people have found a job with Welcome to the Jungle.
Explore jobs