The write stuff: tips for aspiring writers to turn your passion into a career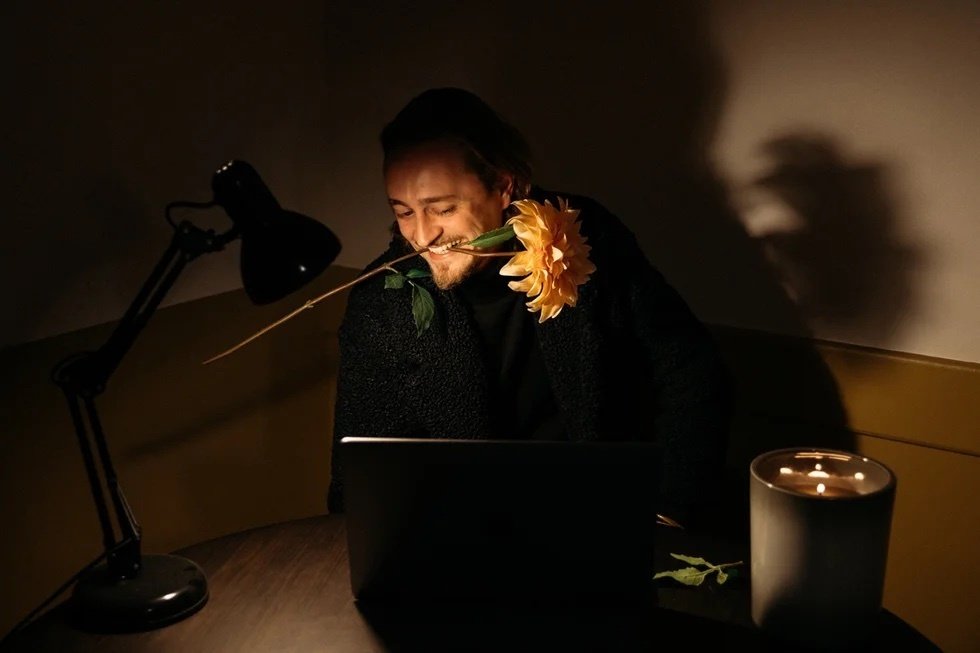 If you enjoy writing for fun, you probably grew up with your nose in books and journaling under the covers all night. You were probably also told that becoming a writer is a non-lucrative yet demanding career that requires a lot of talent with little financial return (if any). However, you don't need to be the next Stephen King to land a full-time, paying job that allows you to do what you love while still having that steady paycheck.
Emily Stark, a seasoned career coach, certified resume writer, and life coach based in San Diego, shares her tips on making a career out of your passion. She's the brains behind Marketable Mama and is a freelance writer herself. She speaks about her personal journey to become a part-time writer and shares career advice for others who want to turn their journaling hobby into their career.
Do you have the characteristics to be a writer?
Good writing skills are simply one aspect you need to get into the writing field. Stark points out several soft skills and personality traits you could have to be a successful writer. "Creativity and imagination are typical traits we associate with writers, but I would add inquisitive to the list," she says. You must always consider the 'why,' by asking questions, investigating, and researching the topics that interest you. She also mentions the value of curiosity for a writing career. "Of course, you need to be curious about the topic you're writing about, but you also need to be curious about other people and strive for interconnectivity," she adds.
Motivation is also important, she adds. "Let's face it; most people have to start writing for free to get their stories out there. So you need to choose topics that interest you and be motivated to sacrifice your time to reach your goal eventually." Stark has a technique she has used to give herself the motivation to write: "I have an entire jar of post-it notes of just different things that I'm curious about that I would like to learn more about, thereby writing about." Her goal is to eventually empty her jar of curiosity.
Steps to take to break into the writing field
So, you've decided to turn your passion into a paying gig or (eventually) a lucrative career. Congrats! Stark shares career advice learned from her personal story and expertise to help others achieve their writing goals.
Internal networking
Stark is a freelance writer now but started writing while working at a previous job. "I was asked if I wanted to contribute to the student-life newsletter, which I was very excited to do," she says. She had networked internally before this opportunity by making it clear to her colleagues and managers that she was interested in writing more professionally. "Let the people around you know your goals; they will probably try and help if they can," she advises.
She eventually kept internally networking by attending inter-departmental meetings and started writing tasks for other departments. She also believes in shadowing: "Go to your communications department and follow a content writer or community manager in their daily tasks, or the marketing department and shadow a copywriter." This is a great way to verify if this is the type of job you would enjoy doing and start your networking journey.
Upskilling and reskilling your writing skills
Stark spent time studying writing skills, like how to write pitches for articles. She did this through free online courses and YouTube. She also recommends looking up free MOOCs for writing courses. If you want to break into freelance writing, you'll probably have to contact publications with your ideas in the form of pitches. "Go ahead and read as many articles as you can on the topics that interest you; this way, you can learn the tone, style, and organization of the writing you are interested in," she adds.
It's important to target the publications you are interested in writing for, as this allows you to hone in on their style and tone. "I analyzed the content that was missing from their repertoire and pitched those missing topics," Stark explains. Narrowing down your focus will help you land the jobs you want.
Learning the basics is essential, but you don't necessarily have to return to school to learn them. Another way to prove yourself as a writer is to write about what you know. Maybe you're looking to change careers from your previous industry into writing. Take topics you already know and write about them! For example, if you're working in finance, take that knowledge and create written content for people in finance. This can work for any industry.
Target your audience
You can always write for yourself if you don't have anything published yet. Hone in on the topics and audience you want to write for, and then create your own blogs and newsletters. "This allows you to have content to share before you have anything published," Stark adds.
Another vital piece of advice she gives is creating your digital portfolio. Build your own website and get creative with it. "I had a client who wanted to be a nature writer. Her website had relevant pictures and was easy to navigate," Stark shares. This allows you to send your content tailored and innovatively to potential publications.
Potential jobs for writers
There are a plethora of jobs out there for writers, but Stark has narrowed down a few that would be good for people starting out in the field. Still, she calls her advice a "research starting block" as she doesn't want people to limit themselves to her advice, but rather conduct their own research and follow their own path.
The US Department of Labor'sO*NET system is a great resource for researching career paths in detail.
Copywriter
Copywriters develop copy—written information to inform, persuade and entertain an audience—for advertising campaigns for a wide range of clients. They vary the language and tone of messages based on the product and medium they're writing for.
Their duties include, but aren't limited to, researching advertising trends, organizing clients' needs with advertising expertise, writing advertising material for use by publication, and writing shorter fiction or nonfiction prose, such as short stories, biographies, or articles. Copywriters also edit or rewrite existing written material as necessary.
Pro tip
Stark acknowledges that copywriters must be meticulous and must pay very close attention to the detail. She adds another soft skill needed: quick thinking. "Copywriters likely have to jump from one topic to another as they write up mini content to broaden the reach of the company/product/mission. A person who can churn out many projects rather than a methodical, overly thoughtful writer would be best for this role." She also suggests looking at products you are already consuming and staying on top of industry marketing trends.
Community manager
This job isn't only for your young and hip, social media-savvy colleagues. There's more to the job than just likes and shares. Community managers ensure the brand, product, or company has a positiveimage and good customer relationships. They use the company's tone and voice to moderate its brand through digital engagement (lots of writing, of course).
They also need to be knowledgeable about and across the business. Stark highlights the importance of connecting your values and missions with the company in this role. "To be an effective community manager, you'll need to believe in the company's mission to carry it out through its messaging," she adds.
Pro tip
Stark says that community managers tend to be social. They have solid soft skills such as empathy, good listening, and adaptability. They need to know their audience in order to write captivating posts. They also work closely with all departments within the company, so they must enjoy working collaboratively with colleagues and audiences. To break into this role, Stark suggests creating social media posts on all the platforms and putting them in your portfolio.
Content writer
Content Writers create and write digital and print content for organizations that want to publish information about their services and products. They write blogs, articles, reviews, guides, customer stories, or other long-form, in-depth content. This is separate from a copywriter, whose primary focus is sales and short-form copy. Content writing is an umbrella term for lots of different types of writing. There's content marketing, which markets the brand's product through content according to Medium, so they need to be persuasive. There are SEO content writers and content writers in large and small communications departments in all different types of industries.
This versatility of topics is good if you have previous expertise that you can piggyback off when diving into this new career. Stark advises narrowing down your interests and creating your list of target publications. This will allow you to specialize in a topic that interests you, "and aligns with your skillset, workplace experiences, and professional knowledge."
Pro tip
Stark says content writers need to be good storytellers to entertain their audience, but she also mentions the importance of following directions and being a good listener. You might be so creative that you want to change the editor's wishes, which could go against the message they want to portray of the brand.
Stark adds that a strong content writer should also be a content consumer. "The way articles, blogs, and guides are written is constantly changing. For example, we now use many subheadings, bolded quotes, and chopped paragraphs. Content writers should stay abreast of writing trends and customize for their audience."
Grant writer
Grant writers complete funding applications on behalf of an individual or organization. Organizations grant funding for nonprofits and charities, so these writers' audiences are usually government organizations or philanthropies. Grant writers need to convincingly argue why their organization deserves financing and be able to match the desires of the funding organization with the needs of their nonprofit persuasively. Stark mentions that there are plenty of certificates to help you break out into grant writing.
Still, she also has an excellent recommendation to build your portfolio: "Reach out to nonprofits and charities and offer to be a grant writer volunteer. There are sites like VolunteerMatch.org where you can find organizations who need volunteer writers."
Don't forget to put all your work into your digital portfolio. Also, grant writing usually evolves a humanitarian aspect, so if this is important to you, becoming a grant writer will also bring more passion into your career, Stark mentions. This passion can help you be that persuasive writer you need to succeed.
Pro tip
Grant writing involves a lot of research, Stark adds, "so this person should enjoy not only writing but researching information about the cause and pointing it in a way that'll compel the donor to get involved." Another aspect of this role is organization: you must keep accurate records. "A grant writer normally has to send grant requests to multiple sources to gain the necessary funds. Keeping track of the donors and outreach is important for this role," explains Stark.
Technical writer
Technical writers communicate professional information on specialized topics. These writers can have a hard science, medical, tech, engineering, or finance background, to name a few. Technical writers can write proposals which are written documents to convince the recipient to support a particular project or enter into a business agreement. A technical writer's purpose is to specialize in typically a scientific or medical profession.
Pro tip
Technical writers must have an educational background in a technical field. As Stark adds, "Technical writers are tasked to build internal training which requires a keen ability to interpret a highly technical function or concept and write it in an easy-to-understand fashion."They will need to know the lingo specific to these technical fields. To be a strong technical writer, Stark explains, you'll want to be comfortable writing as a liaison between the data/reporting teams and the audience. This is the perfect route for someone with a technical qualification who wants to pursue writing in that field.
Your goals will dictate your writing future
Stark is now a freelance writer for some of her target publications. Her future in writing is set to part-time as she wants to focus on career coaching as her full-time job. "My goal is to be a consistent contributor within my target list of publications. I also want to finish all the post-it notes in my curiosity jar!"
Whether you're looking at writing full-time or just want to start making money from your hobby and passion, building a writing career is not a one size fits all approach. It can look drastically different depending on your goals and interests, even with the same job title. So be persistent, learn from negative feedback, and keep pushing for your writing dreams; only you can make this passion a reality.
Photo: Welcome to the Jungle
Follow Welcome to the Jungle on Facebook, LinkedIn, and Instagram, and subscribe to our newsletter to get our latest articles every day!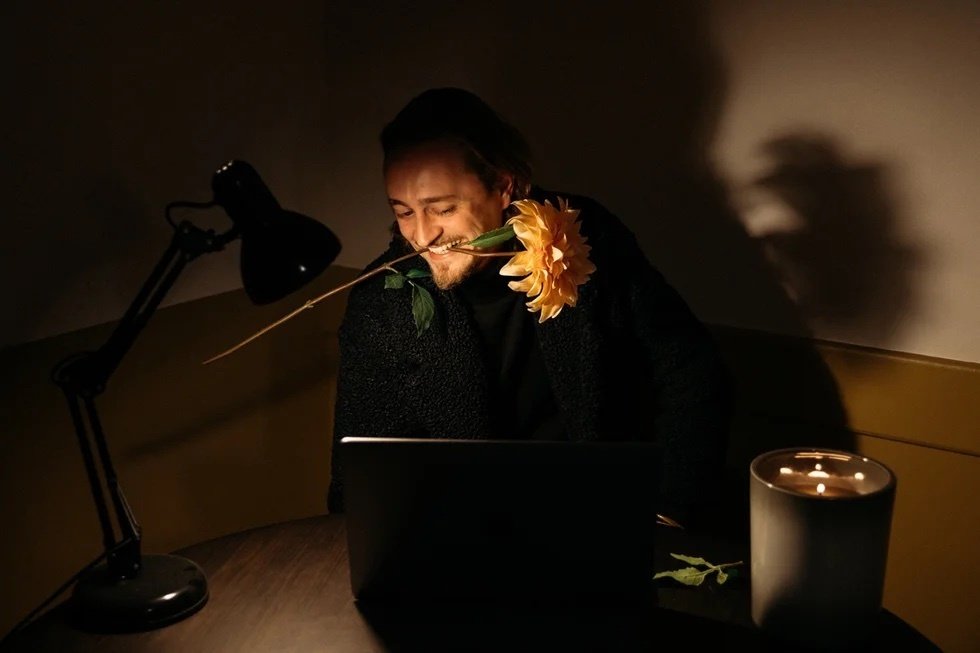 Looking for your next job opportunity ?
More than 200,000 candidates have found a job with Welcome to the Jungle
Explore jobs