Switching careers? Here's how to write your resume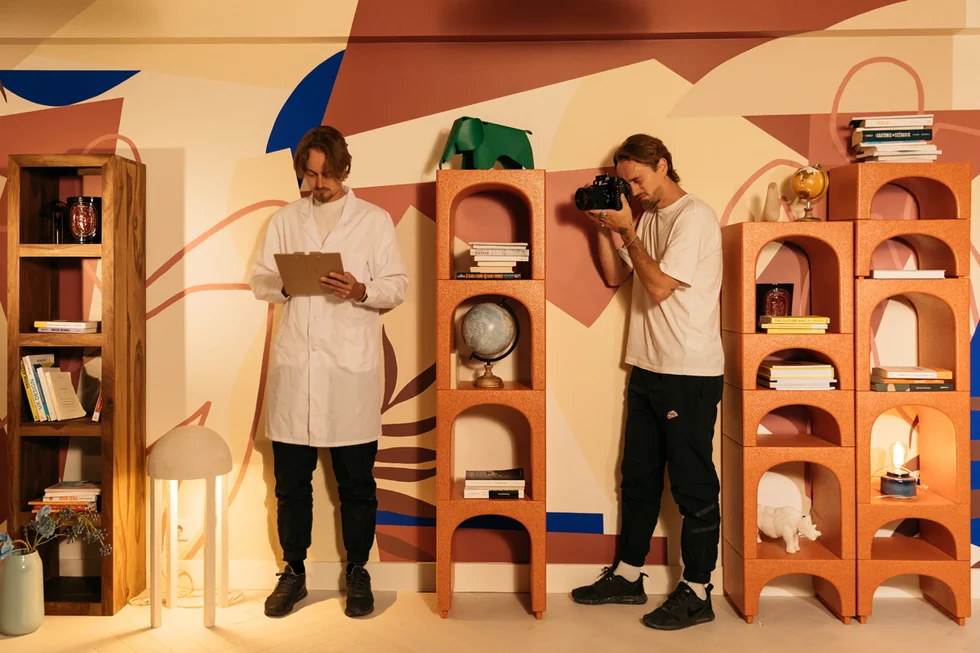 According to the National Bureau of Statistics, an average American worker will have 12 jobs by the end of their lifetime. If you're reading this article, you're probably currently thinking about switching your job or career path—how exciting!
Changing careers can seem daunting. After years of acquiring knowledge and experience in one particular field, you basically need to start from scratch and aim to enter a professional environment you have never ventured into before. You're probably pondering over how you can ensure you sell your profile without the required experience and particular skills that other applicants may have. You might also be wondering how differently you should approach this new job-hunting process compared to how you navigated the process before. The answer is simple—it all starts with a good resume.
To make your career-switching process a little less stressful and support you on your new professional journey, we spoke to New York-based interview coach and resume writer Tazeen Raza about all the things you need to keep in mind when re-writing your resume for a career change. The process is not as frightening as it seems, provided you're confident with what you have to offer and realistic about your new career goals. And remember that you're not alone – 65% of Americans are actively searching for a new job at the same time as you.
It all starts with a good prep
Before you even start your resume writing process, you need to establish your why. Why did you decide to make this career change? What motivated you to make the switch now? There are as many reasons for a career switch as there are people pursuing it—be it a salary increase, a desire for a better work-life balance, unsatisfactory changes in one's current industry or workplace, or a change of life goals and professional ambitions. Each case is unique and personal, so don't be scared to be honest with yourself as to why you want to change industries.
Alongside honesty, you also need to make sure you're approaching your career switch realistically. "It is crucial for people who are looking to change industries to be realistic with themselves from the very beginning," Raza explains. Before sitting down to write your resume, pause and reflect on the past and the future:
What have you accomplished so far in your career?
How can you translate your experience into the industry you want to move to?
How realistic is your desired career switch?
How can you plan it in the most organic and sustainable way?
"I always recommend my clients to plan their upcoming year in three-month blocks," says Raza. "Take a piece of paper and write down what you want to accomplish in three months and how you can get there in the most realistic way possible. Then write where you want to be in six months, then nine months—until you reach a twelve-month mark."
"You might also have to ask yourself some key questions regarding the industry you want to switch to and the role you'd like to apply for," Raza explains. Some of the questions she recommends asking yourself are:
Is this something that I can easily qualify for now?
Do I need to upskill or learn more about the industry before I make the switch?
Should I take any classes to gain the necessary knowledge?
Would I be able to eventually qualify for it?
The preparation process is crucial—so spend as much time on it as you feel like you need to. With clear goals and a realistic strategy, writing your new resume will come to you much easier.
Career objective is key
You've now reached the writing stage, but how do you actually start your resume to catch attention and make the recruiter interested in your profile? "The best way to start is with a strong and confident career objective," Raza explains.
When it comes to regular resumes, there are many conflicting opinions about including an introduction or a "career objective" section—some say you need it, and others believe it's redundant. But in the case of career switch resumes, a summary as such is key, if not the most important thing. "In my opinion, a career objective is absolutely unnecessary in a standard resume," says Raza. "It's always full of fluff and unnecessary information. But when you're making a career switch, that summary is exactly what you need."
Raza explains that a vital career objective should cover three key aspects of your career switch: the what, the why, and the how. "In three short sentences, you need to tell the person reading your resume what you have been doing career-wise, why you're aiming to change your profession, and how you're trying to make the switch." Sounds easy? It's because it is.
Your sentences should be short and lead straight to the point you're trying to convey – no extra fluff or over-elaboration is needed. "Keep it generic, be confident, and show your ambition—remember that the people you're going up against are already in that industry," says Raza. "There is no need to get too personal. It's just about letting the other person understand why making this career switch is important for you."
Still not sure what to write? Have a look at Raza's example:
Administrative professional with experience in a variety of industries. Interested in applying analytical and organizational skills to the accounting field. Recently completed CPA certification, developing an understanding of the day-to-day accounting services applicable to any company.
No experience? No problem
You've introduced yourself and your purpose for changing careers. You've clearly stated your motivation and professional goals. Now, how should you present the practical part of your profile, especially when you have little to no experience within the industry?
First of all, don't stress out about it too much. It's normal. You're making a big switch and no one expects you to have as much experience as other applicants who've been in this field for longer than you. Instead, focus on leveraging the experience you already have and the skills you've acquired along the way—even if what you've done so far seems far off from where you want to go now.
Raza explains that the key to presenting the experience you've had so far in a confident and persuasive way is by using the WHO method: "This method consists of three simple questions: What did you do? How did you do it? And what was the outcome?" she explains. "This is the information I want to get out of the bullet points under every position mentioned on your resume. I don't want to read a description of the job you did—I can easily find it online. I want to know how you approached the job and what you did with it."
And if you don't have much experience, be it practical or professional, the "Education" section of your resume should become your focus. "Qualifying yourself with classes is another great way to bridge that gap you might have on your resume. Put them right on top, above the section listing your professional experience—it will show your motivation and ambition to learn as much as you can about the industry," says Raza. List all the courses you've taken and workshops you've followed to gain a deep insight into the industry you'd wish to switch to, then highlight all the practical ways in which you've been trying to upskill and gain the necessary knowledge in the industry.
Showcase your skills
Skills are another crucial part of the resume, and with a good strategy, they can really boost its performance, even when you're switching careers. "The skills section is based on words—they play a very big role in getting the job you want. That's why they need to be clear and straightforward," explains Raza.
To make sure the skills section of your resume supports your candidate profile, Raza recommends using the job description to your advantage. "Thoroughly reading that job description is extremely critical because it contains all the keywords you might need to include in your skills section," she says.
Search for those key skills needed for the position you're applying to and think about a time you might have used them or developed them in the past. The circumstances might have been different, and the project might have been specific to your previous industry, but the performance and the delivery are what matters to wow the recruiter for your current desired job. "There's no way you'll be able to include all of the required keywords in your resume—remember, you have to be realistic. But if it's something that's close enough, there are definitely words that you can use to qualify yourself for that new role you want."
In other words, be creative and see what aspects of the experience you've gained so far can be relevant or needed in the industry you want to switch to. Get inspired by the keywords used in the job description and craft the skills section of your resume accordingly.
Personality goes a long way
As you might have noticed, a career change resume is a bit more unique and different from a regular resume. Unlike a standard resume, one for a career change can, or even should, show a bit of your personality. You might not have a ton of relevant experience and skills tailored to your dream industry, but it might be your character and ambition that will make you stand out and catch the attention of your potential future employer.
"Show off your personality. Show the reader who you are and who you want to become. It can help you qualify for that first career switch job you're competing for," says Raza.
Don't be disheartened about your lack of experience; don't hide your differences. Instead, try to own them and turn them into your personal advantage. "Address what you can offer and what you still have to learn right away," explains Raza. "You don't have to dance around what you have and what you don't have—be confident and clearly state: I may not have these skills, but here is why I would be great at this job."
The bottom line
Applying for jobs in a different industry may feel like you're going back to square one, just as when you were entering the job market. Yet, ultimately, crafting a resume for a career switch is really about presenting yourself and all that you have to offer in the most creative and attractive way you can. With a strong explanation of why you're making the switch, a clear indication of how you've been polishing your professional skills, and a dash of self-confidence, you can add something special to the industry and the process of finding your next job might not be as difficult as it seems.
Taking the first step may not be easy, but a realistic plan and your continuous drive will take you wherever you want to go. Remember Raza's advice: "Being realistic is the key here. When you're switching careers, you're not going to have everything you want in your next role. But in your next two-three jobs, you'll eventually get there."
"A lot of people perceive switching careers as a step-down. They think they might need to start their new career from the bottom. I like to see career-switching as a sidestep, though," Raza adds. "You're not going back in time. You're not sabotaging yourself and your future. You're making a necessary step towards happiness. That's the best and the most organic way to do it."
And if you've ever wondered whether to change your career field, it looks like now is the time, especially within the younger professional crowd, with 21% of millennials admitting they have changed jobs within the past year and 75% of employees under the age of 34 stating they have found job-hopping helpful with reaching their long-term career goals.
So if you want to change that job you don't feel satisfied with or you wish to move to a completely different career field, go for it—now that you know how to write your new resume, it's just a matter of you taking that first sidestep to happiness.
Photo: Welcome to the Jungle
Follow Welcome to the Jungle on Facebook, LinkedIn, and Instagram, and subscribe to our newsletter to get our latest articles every day!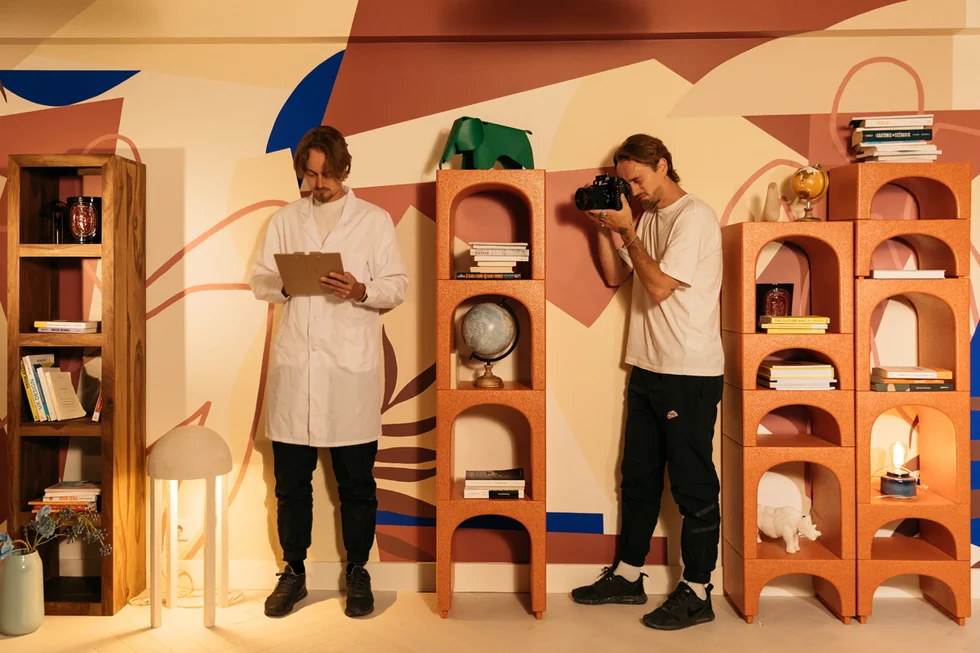 Looking for your next job opportunity?
Over 200,000 people have found a job with Welcome to the Jungle.
Explore jobs