Cover letters decoded: Tailoring your approach for startups vs. corporations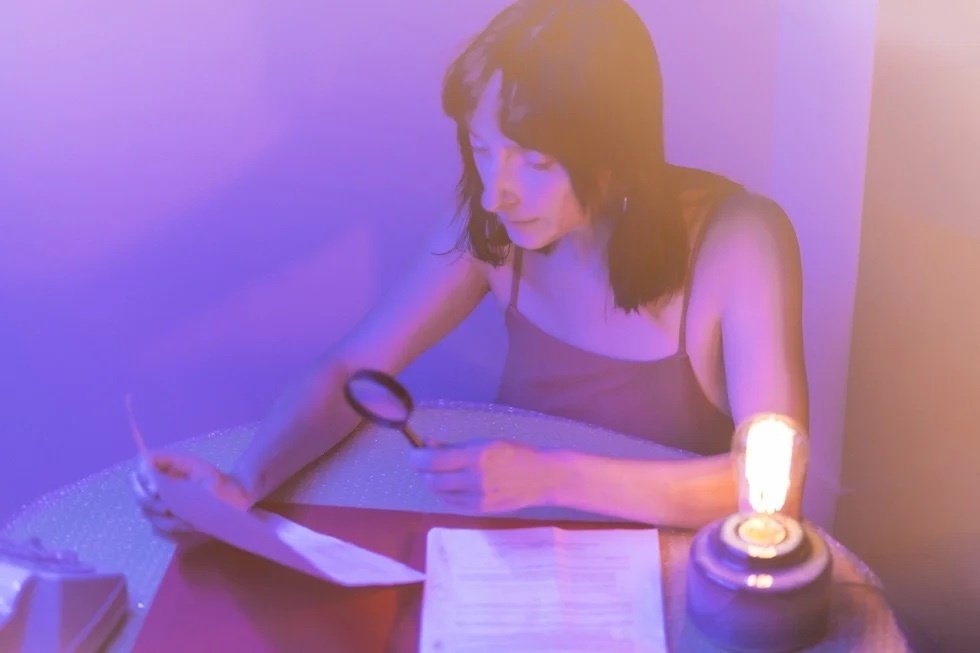 You've heard it a thousand times: "A generic cover letter just won't cut it." But how do you make an impact with this often-overlooked document? Does a cover letter for startups need to showcase different skills from a cover letter for corporations? How do their hiring processes differ? Farshad Firouzian, Talent Consultant and Career Coach based in NYC shares his experience of startups and corporate job applications and, more importantly, how you can take this into account when tailoring your cover letter.
Firouzian says that startups and large corporations are likely worlds apart when it comes to hiring. "Right off the bat, you see so many differences in the structure and rigor of the process and the organization of the process." This means they'll recruit candidates with different types of strengths, so you need to make sure your cover letter and resume showcase the right types of skills for the right type of company and job.
The hiring process in startups
In Firouzian's experience, the hiring processes in startups will depend on the size of the company, but in a relatively small to midsize company (100-250 employees) he suggests there'll be, "a slightly scrappy hiring plan with lots of flexibility depending on the types of candidates that are applying for the role." Firouzian explains that flexibility is part of a startup's DNA, especially if they're scaling rapidly. They have to be willing to try new things and have new types of operating models. "They have an avant-garde way of doing things and that's why they're successful." This is carried over to their hiring process. The hiring system will be less structured or indeed there won't be a system; they'll simply change things to accommodate what's happening at the time.
During the startup recruitment process, the hiring team and co-founders want to get to know who you truly are under all of the masks that you wear. Firouzian adds, "I've been in this position many times as a recruiter, where my job is not only to get the person's skills but also to understand who they are and what makes them tick, what gives them energy in their personal and professional lives." He explains that this more comfortable and potentially authentic conversation is, in his opinion, one of the biggest differences in hiring expectations between a startup and a large corporation. For job hunters, that means making your cover letter a bit more personal.
Firouzian suggests that for candidates, this way of doing things puts you at an advantage because you get to know the company much more intimately and much more quickly. You sense the way that people work together, and you learn about the challenges they face on a day-to-day basis. You very quickly qualify yourself in or out because you have much more transparency with who they really are, the work that they do, and the motivations that they hold. The downside to this is that it may often take just a few interviews before the startup knows that they'd like to hire you, so you don't get a lot of touchpoints before you get an offer. This can make candidates feel like they don't have enough information to make an informed decision. The startup wants to hire you yesterday and there's a lot more pressure to join a company quickly.
The hiring process in large corporations
When it comes to large corporations, Firouzian says that hiring processes are usually well-established. They've probably hired for the same role many times over, meaning, "they'll have a much more structured, much more robust candidate interview process and experience. The process will be tried and true." A corporation will have experimented many times to figure out the ideal number of candidate touchpoints to incorporate, the best resources to provide the candidate, and the right moments to do so. They'll know how to prepare the hiring manager to have conversations with the candidate throughout the process to ensure both parties have all the information they need. There may be organized networking opportunities closer to the end of the interview process to meet the team outside of an interview setting. Large corporations are looking for their candidates to behave in a certain way. In Firouzian's words, "They're sussing out the candidate early on to see whether they fit into that culture."
A great thing about the corporate hiring process is that there's a lot more fairness and equality by design, as everyone goes through exactly the same system. You often get to speak to more people who can give you different dimensions of what it is like to work there, which hopefully means you have all the information you need to decide whether it's the role for you. However, you might feel like you're getting the 'marketing line' in terms of selling points. Sometimes the culture might feel a little inauthentic because of politics or bureaucracy.
Writing your cover letter
Craft your letter for the specific type of company you want to work for. Firouzian says a startup cover letter might offer more room for personality (depending on the role) while a corporate cover letter should be more streamlined and can follow a more uniform step-by-step protocol.
Highlight your soft skills
Both types of companies will want to ensure you have the right technical skills for the job you're applying for and also the soft skills to bring to the role. However, different soft skills will be more highly prized in each setting.
Startup cover letter: You're likely to be working with people with widely different skill sets to you and you'll have to communicate efficiently with them toward a common goal. According to Firouzian, startups are often "building up the team and creating structure around the team at the same time." Multi-tasking and being open to new ideas or even coming up with them will be highly prized, as well as being able to communicate with different types of people.
Corporate cover letter: The higher up you go the more factions you have with different interests; consider whether you're good at finding different ways of agreeing on your goal with another stakeholder, for example. You might want to highlight negotiation skills or even your ability to see the full picture.
Structure your cover letter
Startup cover letter: Firouzian believes that startup cover letters have more space for flexibility and examples. He suggests the following format when writing your cover letter.
What is your motivation? Tailor it to the professional journey that you believe this opportunity will allow you to continue.
What soft skills make you a top candidate for the role?
Use stories as examples that showcase the qualifications and motivations you've explained.
Conclusion tying the themes together.
Corporate cover letter: Reflect a professional persona. This letter might be a bit more formal than a cover letter to a startup.
Open with your skills or qualifications, and lean into both hard and soft skills.
Explain how they will be useful to the team you're applying for.
Highlight your motivation. What is it about this journey or opportunity and utilizing these skills that interests you?
Add a short conclusion if you feel it's necessary.
Cover letter writing tips
Whether you're writing a cover letter for a startup or corporate business there are some things everyone should include. For Firouzian these are:
Speak to the environment you're applying to: Don't write a generic letter and think that will do for any company, even if you're applying for the same role and two different startups. Firouzian recommends looking at their different stressors, pain points, and challenges, and tailoring your cover letter to match.
Write for the hiring manager or head of the team: Recruiters may not put a lot of weight on a cover letter. They're more likely to be read by the hiring manager or head of the team you're applying to work with, so write it for them.
Be completely authentic about your experience: People tend to express a version of themselves that is not 100% true or lean on skills that they feel will be perceived as valuable when they don't enjoy using those skills. Firouzian explains that there is this sense that, "I must change to be the person this company wants me to be." However, in reality, you do yourself a disservice and if you're lucky (or unlucky) enough to get that job, then you're being hired for a skillset that's not your favorite to utilize. A few months down the line you may realize it's not for you because there's an element of inauthenticity.
Be concise: If your cover letter is long, make sure that each paragraph has a clear point. Firouzian suggests you ask yourself, "What is this paragraph doing to express a different dimension of me as a candidate? What does it contain that's essential for my employer to know about me? What is essential that comes across in this paragraph about my skill set?" Make sure your letter is organized and everything has a reason and intention for being in the cover letter.
Avoid errors: Watch your spelling and grammar, and get the company name and person's name right (if you're using one). It may seem simple but, if overlooked, it could cost you your dream job!
It's clear that whether you're writing a cover letter for a startup or corporation, authenticity and soft skills are the way to go, you just need to showcase the right ones for the job. Navigating the differences between startups and corporations may seem like a daunting task, but with the insights from Firouzian, you're well-equipped to tailor your cover letter effectively.
Remember, in both cases, it's all about demonstrating your unique strengths and aligning them with the company's needs and values. Ultimately, your cover letter should be a reflection of your authenticity, your ability to contribute to a team, and your passion for the role. Whether you choose the dynamic environment of a startup or the structured setting of a corporation, your tailored, genuine cover letter will be your foot in the door to the next exciting chapter of your career.
Photo: Welcome to the Jungle
Follow Welcome to the Jungle on Facebook, LinkedIn, and Instagram, and subscribe to our newsletter to get our latest articles every day!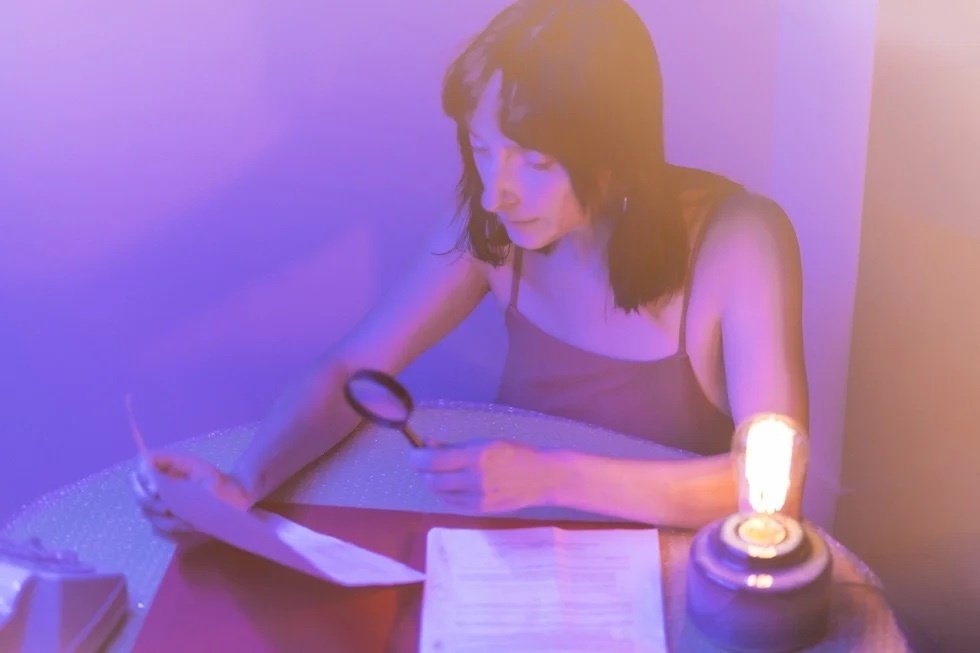 Looking for your next job opportunity?
Over 200,000 people have found a job with Welcome to the Jungle.
Explore jobs