Take the plunge: how to build a talent pool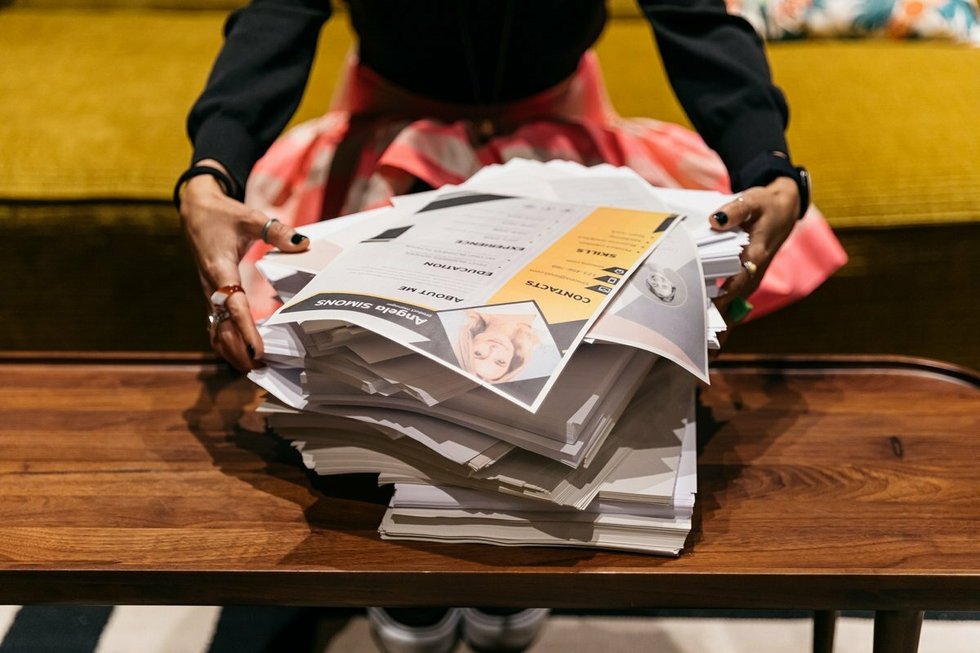 Unemployment figures are high in some industries, while others are struggling to find the right staff. Take digital tech: the number of roles advertised in the UK grew by 36% in the sector from June to August 2020, just behind healthcare. So now just might be the right time to think about creating a pool of talent from which to draw in times of recruitment need.
---
McDonald's does it. So does Sodexo, and Spotify too. The fast-food giant, facilities manager, and music supplier have at least one thing in common: they all have talent pools of their own. These are essentially databases with the names of people who would like to work for them that they can dive into when they want to find staff.
Having a good pool means not having to create recruitment campaigns from scratch, often with little notice from management. It's important, however, to get the process right, according to Dr. Douglas Board, a career coach, an expert on selection and a one-time executive headhunter. "If you're an employer, talent pools sound logical," said Board. "Conventional vacancy-driven recruitment campaigns can sound as out of date as going to a physical shop to book a holiday. Since everything can be delivered (nearly) instantly to your door, why not talent?"
It's not as straightforward as it might seem, though. These days it's normal for people to keep an eye out online for attractive opportunities regardless of how happy they are at work. In addition, artificial intelligence can help recruiters to sift through job applications in microseconds. That means it is worth creating a talent pool only if there is an investment in doing something useful with it, according to Board. "That could be verifying key skills, conducting employability checks, or matching in depth the individuals to an aspect of the employer's culture," he said.
What can you offer?
How the talent pool is managed can affect the business's brand. "No one will be impressed by an invitation to join a 'pool' which is nothing more than a spreadsheet of individuals' contact details with some GDPR compliance attached," said Board, author of Elites: Can you Rise to the Top Without Losing your Soul.
A good talent pool is much more than just a database. It offers real advantages to its members, such as genuine insight into what it might be like to work for the company. It can introduce them to the culture while highlighting opportunities and training requirements. Those in the pool will know what skills or experience they need to add to their portfolio to get a job there.
At the very least, pool members will expect to receive emails giving updates on careers and opportunities with links to blogs and webinars. Many companies, such as PwC, the accountancy giant, also include invitations to networking or other events. A great pool provides a chance for both sides to get to know each other. It can also be worth having pools for different types of employees. PwC, for example, has separate pools for entry-level and experienced professionals.
How tempting is your pool?
Just make sure your pool is doing what you need it to do. "There's no excuse not to do regular, anonymous sample testing to show whether life in your pool is meeting members' expectations––and enhancing their impression of your brand," said Board.
When the process works well, you will be able to hone in quickly on the right candidate for a vacancy. "Maybe your internal clients can go straight to a shortlist of people who already 'get' a unique aspect of your company culture," said Board. Legal checks that could take weeks will have been done in advance. Or you could test an innovative employment proposition on your target audience quickly, before serving it up in a campaign. "You may be able to even out hiring peaks and troughs, reaching out to identify qualified individuals to add to the pool when you're not flat out on actual hiring. Your sourcing can include positive action to boost under-represented groups." To make the best of the process, you need to take a proactive approach.
Where to find the most suitable candidates
Advances in remote working and application tracking systems mean that talent can be netted from around the world. According to Jon Singel, Spotify's talent acquisition leader, the music company receives applications from 60,000 people a month, many of whom send in multiple applications for different jobs. That's why it has set up filtering programs, such as a talent pool for students. So where should you look for talent to stock your pool? Here are some ideas.
The ones outside the loop. Spotify has a talent pool aimed specifically at students. The music software company likes to get in early and identify those who will fit into "the band", which is what it calls itself. It has also created an online community, Spotify for Developers, which sends out a newsletter and runs events such as Developer Day, a three-hour online event for those interested in Spotify's open developer platform.

The ones who missed out. Like many other businesses, McDonald's advises unsuccessful applicants that they can have their application details kept on file in case another post comes up.

The ones who want in. A talent pool is the perfect holding area for impressive candidates you have been made aware of through referral or through their own unsolicited application that you just didn't have a position for at that time.

The ones in-house. There's a revolution going on in the world of work, so you should innovate, says Board. "Maybe try a pilot expansion of the pool focused on people who would like to job share. Consider involving a relevant charity partner with your pool, creating 21st-century volunteering opportunities that reinforce your employer brand."

The ones not in competition."Think big and bold: why not create a shared pool with one or two other non-competing organizations, which nevertheless share one of your standout values?" said Board.

The ones who are heading out. If you are a large employer, it's worth staying in touch with talent leaking out through the exit door. That's what Sodexo does with Reconnexion, it's alumni program for former employees. It offers a professional network for current and past staff, opportunities to add new skills, and the chance to see 10% more jobs than are advertised externally.

The ones who have been forgotten. Board advises inviting those who left due to retirement or reorganization to join too. "Don't fall for ageism," he said. "I bet a handful of sparky individuals exit each year who, perhaps with some training, could run occasional online workshops for your pool."
Make sure it's mutual
It's really important to make sure that everyone in your talent pool knows that they are on your list and have given permission for their details to be retained. This is a legal requirement due to GDPR. So get familiar with the legislation or face the consequences. Most candidates will be pleased that you want to stay in touch, but you cannot take it for granted.
When handled well, a talent pool can make the recruitment process easier for everyone. It helps to ensure you get the right person for the job and that your new recruit knows what to expect when they join the company.
Photo: Welcome to the Jungle
Follow Welcome to the Jungle on Facebook, LinkedIn, and Instagram, and subscribe to our newsletter to get our latest articles every day!