The Power of Corporate Alumni Networks: Make Your Old Job Work For Your Future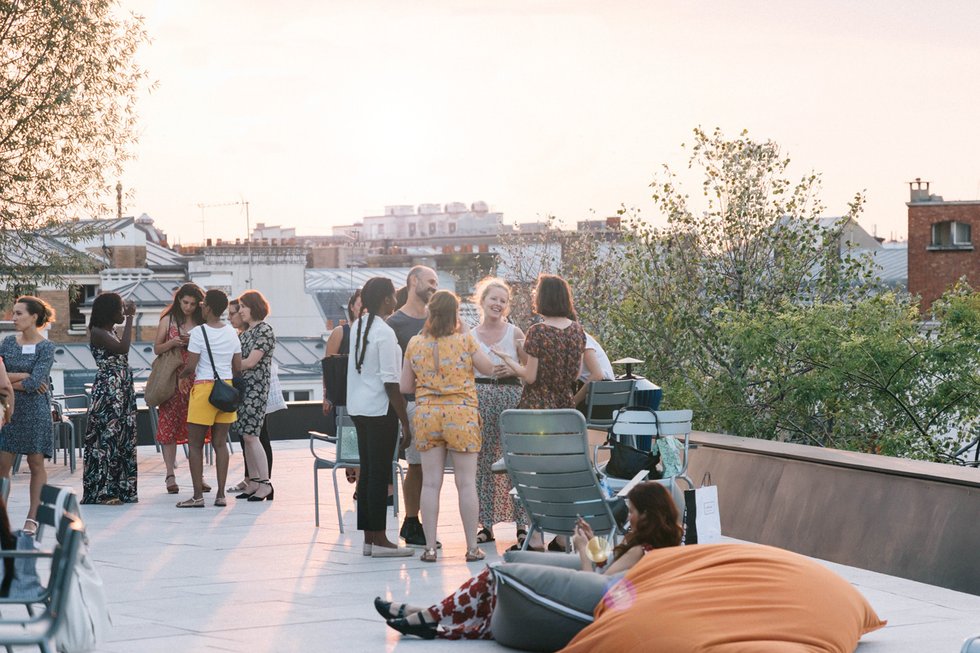 Out of sight, out of mind? Not anymore. More and more companies are developing their own professional alumni network and using it as a strategic element to promote their image and improve their recruitment process. Reid Hoffman, the co-founder of LinkedIn, explains in his book, The Alliance: Managing Talent in the Networked Age, that a strong network of alumni is key to a company's success: "It is a logical part of the process of maintaining a relationship of trust, investment and mutual benefit at a time when life-long employment is no longer the norm." And since this businessman has had some rather good ideas up until now, we decided to dig a little deeper…
What can you expect from a corporate alumni network?
Is this just another network, similar to the ones linking you to your university or school? No, not at all! There will be no e-mails asking you for donations, no questionnaires to fill in or reunions to remind you of the hedonistic student parties you used to have. Professional networks are a true career management tool that allows former employees to maintain links with their previous organizations and former associates.
Although these meet-ups between former colleagues were originally organized by individuals, they are now directly instigated and sponsored by the companies themselves; it's become a way for them to redefine their relationship with their associates. So, why should you stay in touch with your old company?
To give your career a boost
For many, these networks aren't just a way for former employees to find a new job or to generate new business opportunities; they also enable them to leave the company but still keep an eye on what's going on. It's the ideal strategy for staying informed about in-house developments, the creation of new services or an interesting opening. At Microsoft, about 15% of the people hired are "boomerang employees", which means they are former employees who return to the company. For those who have chosen to go freelance or set up their own business, the network is also a great way to get assignments as an external contractor. If that happens, your former employer will be confident in your skills and your knowledge of their business.
To stay in touch with former colleagues and friends
Professional alumni networks understand that employees want to go beyond just having the opportunity to stay in touch online, via networks such as LinkedIn. They also want to be offered the chance to meet face-to-face. To make this happen, alumni networks organize a range of very different events, from conferences and exhibitions to promotional gatherings or even speed-networking. Other companies have even more original ideas: last year, Microsoft organized a "demolition day" before they destroyed parts of their historic headquarters in Redmond, Washington. Alumni were invited to gather in the offices, which were transformed into a nostalgic shrine to the company's history, for one last time and take a trip down memory lane. What a great opportunity to network with new members or catch up with old acquaintances.
Finding a mentor
As the professional world becomes increasingly complex and careers become less linear, coaching and advice from an independent party is more important than ever. A professional alumni network is a great way to find someone who is familiar with the context of your business, who can help you make the right choices and steer you towards positions that interest you, or fill you in on opportunities beyond those within your company.
But not just that!
Of course, each network offers its own advantages: event invitations, product discounts and special services offered by the company or its partners, participation in philanthropic programs, and so on. These initiatives can be found across every sector. But above all, it is in the realm of advice that relationships with predecessors are given the most importance. McKinsey & Company is a good example of this; with a network of more than 34,000 alumni in more than 120 countries. That's enough to overload the memory of anyone's cellphone.
However, don't expect too much from these networks: they are not all as active as that. Their dynamism depends on the company's commitment to motivating people and on the members' involvement. You have to give, to receive, and therefore you will have to accept the amount of time investment it requires.
What's in it for the companies?
Companies have quickly realized the value of this pool of voices and talent. An alumni network is a great reflection of a company's intention to build long-term relationships with its employees even after they leave.
Alumni are brand ambassadors
Reid Hoffman explains the strength of alumni over social networks: "If they promote a product, an initiative, or respond to tweets from current or prospective customers, former employees have a certain amount of credibility that cannot be matched." Their objectivity gives a significant weight to their words. Companies are gradually beginning to consider their former employees as an excellent source of positive publicity.
A professional alumni network is also an efficient recruitment tool
This is probably the most beneficial point for businesses. Re-hiring former employees is half as expensive as welcoming new recruits; their first quarter is 40% more productive and they tend to stay longer. Several American studies say that Fortune 500 companies (the ranking of the top 500 companies in America, classified by turnover) could each save, on average, $12 million per year by actively recruiting from its professional alumni network.
These networks are still in their infancy, but they may represent the future. Younger generations, who are less likely to stay in the same job for years on end, but who value a sense of connection to their former employees and colleagues, may well be its pioneers.
Translated by Mildred Dauvin
Photo: WTTJ