The future of healthcare: 5 new jobs to watch out for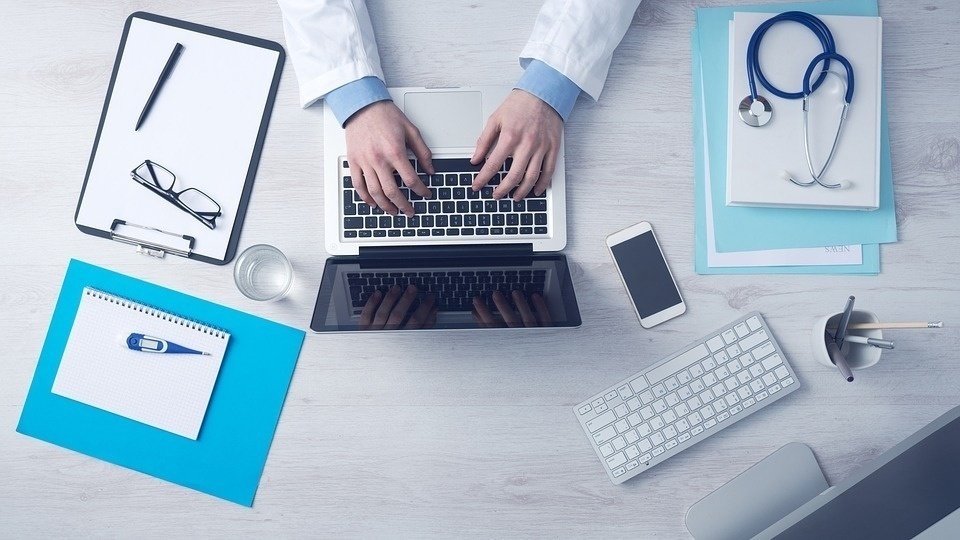 From digital GP consultations to virtual psychiatrist sessions, Covid-19 is transforming healthcare systems around the world, including the NHS. The pandemic has fast-tracked technological advances that would normally have taken years to become commonplace and started to digitize healthcare. Here we examine this change of attitude towards health tech—and how it brings with it the promise of a swathe of fascinating new roles within the sector.
---
A lack of vital equipment, sick staff, and no beds: healthcare systems around the world are buckling under the strain of Covid-19. The NHS in particular is teetering on the edge of breaking point. After decades of funding shortfalls and a lack of resources, the British public health service was unprepared for the overwhelming number of patients in need of medical assistance due to the pandemic.
The NHS did, however, prepare quickly and efficiently in some ways, including the roll-out of total triage across primary care in record time. Technology was pushed to the fore when the national lockdown began as GP surgery appointments went digital. While that's not exactly groundbreaking, it certainly isn't the norm for the majority of patients. Before the pandemic, video consultations made up only a tiny percentage of appointments, despite the fact that the NHS Long-Term Plan had committed to offer all patients digital-first primary care by 2024.
If there's one positive to come out of this, it's that the pandemic has helped shine a light on the opportunities that technology and innovation can offer healthcare. Traditionally, healthcare systems take years to react to and implement innovations. But the fast reaction to the pandemic shows that digital and technological advances don't have to take endless tests, trials, and piles of paperwork before they become the norm in hospital wards. Is the Covid-19 pandemic the final push that the healthcare industry—and the NHS in particular—needs to start investing in health tech?
Covid-19 has proven that the NHS can work with tech firms to advance when required—by developing data platforms to inform the national response to coronavirus for instance. It is obvious that the pandemic is making us rethink the relationship between healthcare and tech. So, if we're ready to start embracing technology in public healthcare, what kind of new jobs does the future promise?
1. The virtual hospital manager
An online GP appointment is perfectly feasible, but can medics care for ill patients virtually, too? We are already seeing the rise of virtual hospitals such as Mercy Virtual Care Center in Missouri, USA. Described as "a hospital with no beds", this 125,000-sq-ft facility has 700 staff, but patients are all managed digitally via telehealth-based approaches. Online-enabled instruments allow doctors to perform medical exams and view test results in record time.
As such facilities grow in size and popularity, they will need dedicated managers who are experienced in delivering virtual care in the same way we need real-life hospital managers. British virtual healthcare provider Medefer is already hiring to fill such a role. Expect virtual manager roles in healthcare companies such as this one to be an increasingly common job in the near future.
2. The precision medicine compounding pharmacist
Personalized diagnostics and treatment services are a popular theme among biotech companies looking to get ahead in the fast-growing health tech market. Otherwise known as precision medicine, this concept is based on the idea that each individual has his or her own unique biological make-up and therefore should be treated that way, eradicating the need for bulk pharmaceutical drugs.
According to a report published in Integrated Pharmacy Research and Practice, there will be a greater need for compounding pharmacists as a result of precision medicine. These healthcare professionals might even oversee robots that take care of the dispensing process, a development that is gaining recognition in the health industry.
"There are multiple opportunities for pharmacists, and [they] have specific knowledge, skills, and abilities that make them uniquely suited to advance the use of personalized medicine as a clinical tool," wrote Dr. Mary Jayne Kennedy of High Point University School of Pharmacy.
3. The 3D printing surgeon and specialist
At the Radiological Society of North America Congress in Chicago, 3D printing was cited as the number one trend set to transform healthcare. The use of 3D printing in surgical planning and preparation is one of the most popular areas for this technology.
Through the use of 3D-printed, surgeons have started to obtain a better understanding of exactly how a procedure needs to be performed—right down to the touch and feel of the distinctive parts of a patient's anatomy. The University of Michigan Medical School is already experimenting with several personalized 3D-printed prototypes, including a splint to support a baby's collapsing airway, new ears for children born without them and a custom CPAP mask for patients with sleep apnea.
As 3D-printed applications for healthcare evolve—think custom-made orthopedic implants and super-accurate reconstruction—we will need a new breed of 3D printing technicians who specialize in this area.
4. The medical Virtual Reality programmer
In recent years, virtual reality (VR) has been used in trials as a tool to treat soldiers with post-traumatic stress disorder, help stroke patients recover faster, and even as stress relief for children. We've also seen its application in healthcare as an educational and training tool for medical providers that bridges the gap between textbooks and real-life patient interaction. But this is only the beginning.
A study published last year in Frontiers in Psychiatry concluded that VR systems "may become an innovative clinical tool for patients with specific psychiatric symptoms". Then, there's a multitude of studies that indicateVR will be used in future neuroscience research, especially in areas such as rehabilitation for patients after a brain injury or to slow memory loss and delay the onset of Alzheimer's.
As the VR industry expands, it's likely that we'll see more career opportunities for those with a medical background and/or skills in producing specialist virtual reality platforms. Take, for instance, medical VR companies such as OssoVR and Kognito which, among many others, have been founded by doctors or people with medical training.
5. The epigenetic counselor
Genetic counselors inform patients about the genetic mechanism of a disorder and provides risk assessment. They also educate and support individuals and families at risk of or diagnosed with, a variety of inherited conditions. As science advances, it's predicted that this role will evolve, giving rise to a completely new breed of counselors who deal not just with DNA sequences, but also with the "epigenetics" involved.
Epigenetics refers to the modifications of human cells that are affected by external environments and turn certain genes "on" or "off". These modifications do not change the DNA sequence; instead they affect how cells read genes. This is why a skin cell looks different from a muscle or brain cell. All three cells contain the same DNA, but their genes are expressed differently, which creates the different cell types.
Scientific evidence indicates that several diseases and illnesses are linked to epigenetic changes. Amy Laverock of health consulting firm Mercer predicts that as we shift from reactive to preventive cure, epigenetic counselors "will become mainstream" and educate us to make the right choices regarding diet, exercise, and sleep to ensure healthier lifestyles.
These are just a few of the potential new trades that will come along thanks to growing developments in technology and its implementation in the healthcare sector. Research firm Mckinsey estimates that globally, jobs in healthcare could grow by 50 million to 85 million by 2030. Without a doubt, tech will influence a great deal of these, both by creating new types of employment and evolving current roles.
Photo: Welcome to the Jungle
Follow Welcome to the Jungle on Facebook, LinkedIn, and Instagram, and subscribe to our newsletter to get our latest articles every day!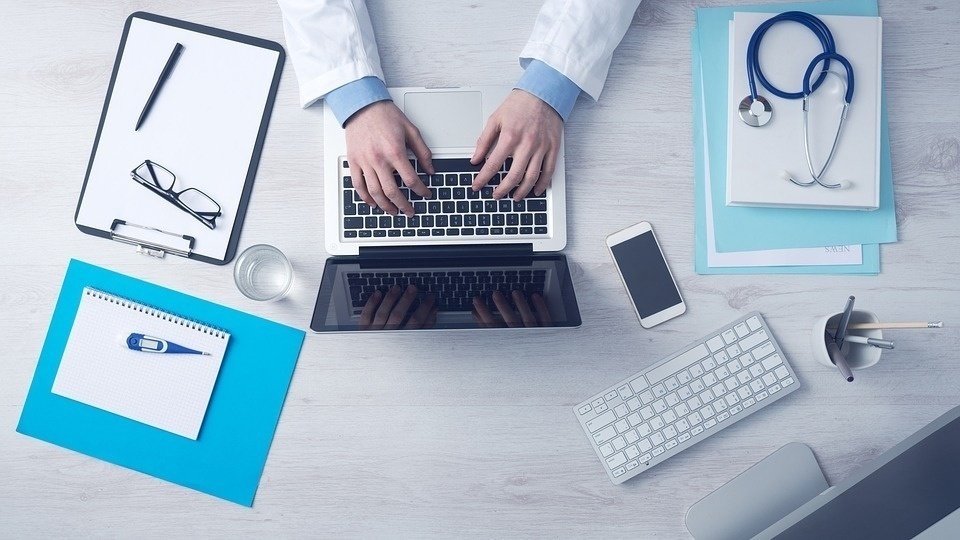 Looking for your next job opportunity ?
More than 200,000 candidates have found a job with Welcome to the Jungle
Explore jobs