Keep calm and carry on: how employers can attract EU talent after Brexit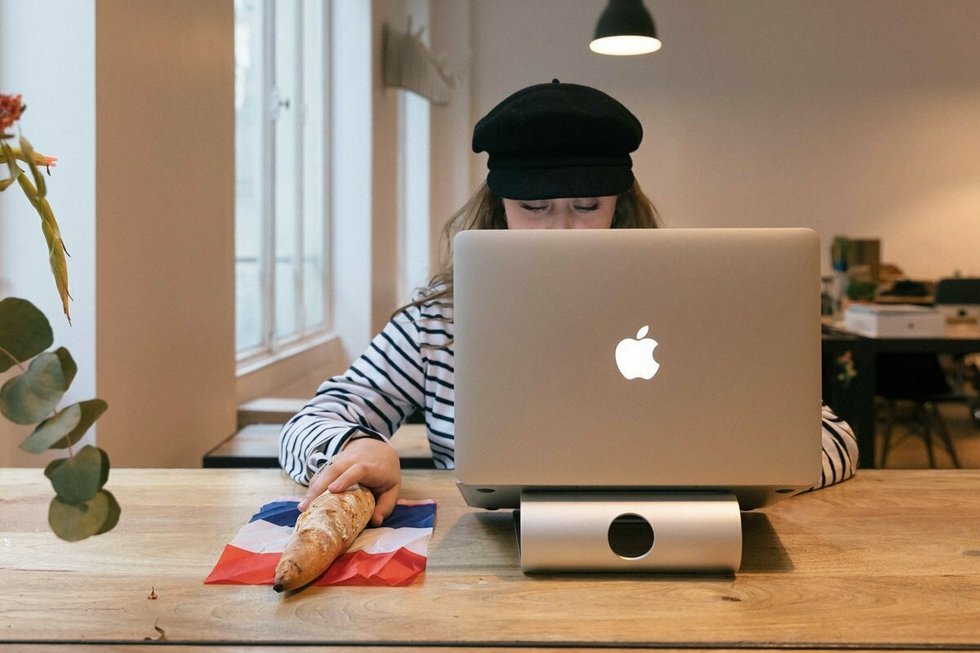 After years of wrangling, Brexit is finally here. On January 1, 2021, the UK officially left the European Union and the free movement of many people ended. Overnight, the employment of citizens from the European Economic Area—which includes the countries of the European Union, Iceland, Liechtenstein, and Norway—and Switzerland became a much more complicated affair that will undoubtedly deter people from seeking work in the UK. British employers will have to up their game to attract the right international talent for their companies to thrive. But how can they do this when the likes of Germany, the Netherlands, and Ireland are offering such attractive opportunities without the barriers of Brexit, both in terms of paperwork and what it says about the British attitude towards Europeans?
---
When the referendum results were announced in 2016, many employers across the country felt a knot in their stomachs. The impact was immediate: official data showed that migration from the EU to the UK dropped to 57,000 people in the year to September 2018, the lowest figure since 2009 and a 70% decline on the year before the Brexit vote.
Jennifer Konsen, a senior recruitment manager at Stem-81 in Dundee, Scotland, saw the impact in her role recruiting IT professionals. "Brexit has certainly been a topic since the referendum happened," she said, adding that it has had a big impact on a market that was already suffering from a skills shortage. "This had a lot to do with the uncertainty of what Brexit would actually look like," she said.
Uncertainty and rumors destabilized the recruitment market. Many looked to return home, especially more highly-qualified workers. A KPMG study in 2017 revealed that half of respondents with PhDs and 39% with postgraduate degrees were thinking about leaving. "People weren't sure what was happening. For many people, especially those on lower incomes, there was uncertainty over whether they would be allowed to stay. There were so many stories in the press about how families were being torn apart because one person had a job and another didn't. Many people decided to go back home and be on the safe side," said Konsen.
At least now there is clarity. A new immigration system applies to EU, EEA, and Swiss citizens who want to work in the UK, although the Irish can live and work there as they please. The same points-based system applies to non-EU workers, too. Skilled workers need to obtain a visa in advance, which requires sponsorship from a company, a proven level of English, and a salary of £25,600 or the going rate for your job, with a few exceptions to the rule. It's an awful lot of jumping through hoops, which means companies need a stronger recruitment marketing strategy to attract EU workers. Here international recruitment expert Konsen, who works extensively across the European market, shares her tips for bringing EU talent to your company in the wake of Brexit.
1. Create an attractive package
All the extra time, effort, and money involved in making a career move to the UK means that companies need to make it worthwhile, explains Konsen. "Companies need to get in the mindset of 'Why would people want to work for us' rather than 'Why should we hire you.' What's so special about us that would interest people to come to us? They need to sell themselves," she said.
This is about a competitive salary, of course, plus pension and other traditional benefits, but Konsen believes that it's about more than that. "The key really is to paint a picture of the company so it becomes real and is not just a job title and a salary on a job advert," she said.
"Obviously, salary plays a big part, but money is not everything. Can companies help with relocation? Do they offer a decent work-life balance and flexible working? Do they organize social events? What facilities do the offices have such as a canteen, chill-out areas, games areas, a roof terrace, quality coffee, and fruit? These are all things that I see companies in Germany offering new employees along with other benefits such as a pension, allowances to upskill yourself, public transport tickets––the list is endless."
Focus on the "softer" side of the company. "Of course, people want to work for a reputable company but it's not as important as the bigger picture, which is what your private life will look like."
Make it as easy as possible
Employers need to make it clear that a potential employee's move to the UK would be as seamless as possible by offering a comprehensive relocation package. This isn't just about organizing sponsorship but doing all the annoying paperwork that is off-putting at the best of times, and even more so in a new country with different systems and infrastructure.
There are other headaches that the company can solve, too, explains Konsen. "It's the little things," she said. "Getting a bank account sorted, finding out which is the best gym, learning where the kids can go to nursery, all of that."
Start a buddy system
Moving to a new country to start a job can feel very lonely. An employer can offer new employees a contact within the company who can help them with the more personal aspects of their move. "It's good to get a buddy or a friend organized from the company," said Konsen. "Someone they can speak to if they need to, who can advise on what to do in town, and who has connections. The likelihood is the new employee won't have any connections at all here, or their family, if they have family coming with them. It makes it more human."
Think progressively
Grab the attention of potential talent by talking about career progression. Push details about opportunities and training further down the line, says Konsen. "Where can they go from the role on offer? Will they be stuck in the same position or is there potential to develop? There are so many things people take into consideration when applying for a role," she said.
2. Location, location, location
Vibrant cities, stunning countryside, surf beaches, and quaint towns—the UK has a lot to offer. If you're based in an attractive location, promote this heavily. A potential employee might not have heard of your company, but they might have heard of Manchester, say, Southampton or Leeds. What sort of lifestyle are people seeking? "We are based in Scotland, which attracts people who say they love the outdoors and hiking," said Konsen, who came to Dundee from Germany. "I love it here too, I have no intention of leaving due to Brexit."
3. Woo EU graduates
To promote the company more actively to international graduates, think about heading to on-campus fairs on the continent or taking part in virtual career fairs, as well as targeting national recruitment events and universities.
International student visas are still available for those looking to study in the EU. Plus, from summer 2021, there will also be a new graduate immigration route for international students who stayed for their degree in the UK. These international graduates will be able to work in the UK at any skill level for up to two years—three years if they hold a PhD."I hope to see international internships still happening," said Konsen. "Build a collaboration between universities and your company to get that attraction."
4. Look local
If all else fails, it's time to look local. That doesn't just mean Brits—there are an estimated 2.3 million EU workers in the UK already who won't have to go through the vigorous visa process. They do, however, need to apply to the EU Settlement Scheme by June 2021 to stay in the country.
Consider upskilling employees, offering more training packages and professional development. Look at creating a diverse company culture with more women and minorities. "It's not going to be easy to attract and employ EU talent—and it's going to be expensive. We have interest from abroad, but if I can get someone local, it makes life a lot easier," said Konsen.
Take heart
Don't be too disheartened, Brexit is still a work in progress. It is still experiencing teething issues and it will continue to do so for quite some time. This means rules might have to change as Brexit becomes reality.
What's more, it hasn't put off all potential employees. According to the KPMG study, which polled 1,000 EU citizens who live in their home countries, two-thirds still consider the UK an attractive place to work. More than half said they would move there if the opportunity arose. "Better work opportunities, diverse culture, and an open society were cited as the big draws," the report said. Those things haven't really changed, despite the months of political blustering. So develop a Brexit-friendly package and keep up the recruitment drive, all is not lost!
Photo: Welcome to the Jungle
Follow Welcome to the Jungle on Facebook, LinkedIn, and Instagram, and subscribe to our newsletter to get our latest articles every day!