Move over foosball...it's time for better office perks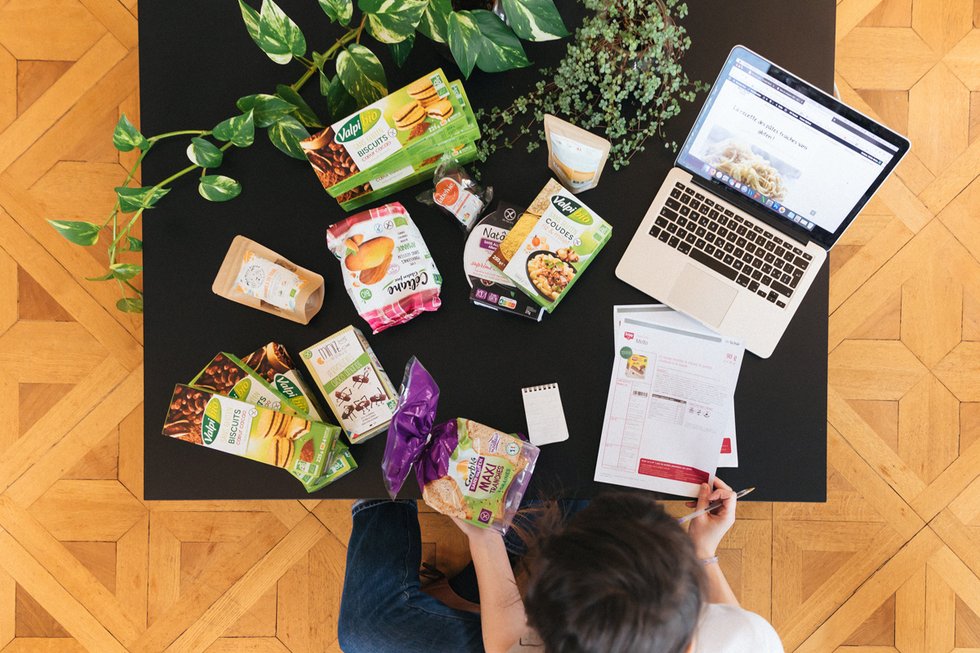 Pool tables, swanky gyms, and posh coffee machines are so last year—the arrival of Covid-19 has meant companies have had to find more innovative ways to reward their staff. Here we look at how businesses have adapted employee benefits to suit the work-from-home climate—and what staff think of their virtual offerings.
---
Scan any job advert and along with the description and salary, there's a list of company benefits. The key information that job seekers hone in on is salary (67%), closely followed by benefits (63%), according to Glassdoor. Many companies, especially big multinationals, use perks to help to attract and retain high-performing staff. If you feel appreciated, you'll enjoy more job satisfaction and also be more productive at work. Everyone's a winner.
Pre-Covid perks
According to a survey undertaken at the start of 2020, the main benefits dished out were employee discounts (19.6%), flexible working and extra holiday (18.8%), training (11.8%), and food and drink (11.3%). Wellness perks, including yoga and massage, stood at 10.8% while 10.3% of interviewees got events and away days.
Many of us think we're doing well if we get a decent coffee and a desk by the window, but at corporate giants such as Google and Facebook, there are perks galore. Didn't get much sleep last night? Pop yourself into a quiet, dark decompression pod to catch a nap. Feeling a little tense? Relax with a massage from the on-site therapist. Hungry? Well, all meals are free, so tuck in. Some tech giants are even offering to pay for female staff to have their eggs frozen if they're not quite ready to start a family.
What's changed?
The arrival of Covid-19 put an end to on-site perks when staff shifted to working from home. That company car doesn't seem as appealing anymore, either. However, it also brought an increased possibility of being offered a more flexible, remote working arrangement—and that's enough of a perk for many of us. Research conducted recently by Theta Global Advisors, an accountancy consultancy, reveals that 52% of UK employees enjoyed a better work-life balance after working from home for months and want to continue to do so in some capacity in the future.
Health and well-being also moved up our priority lists. One recent study found that 70% of professionals rate wellness benefits as the most valuable, after healthcare.
New perks on the block
Catherine Costello had her work cut out when the pandemic arrived. She faced the daunting task of creating appealing incentives for work-from-home staff previously based in her company's Liverpool and Dublin offices in her role as a leader in employee resource and experience groups at ServiceSource EMEA.
The market services provider has always embraced a strong company culture that stems from its headquarters in liberal Colorado. "Before the onset of Covid-19, ServiceSource had well-established employee resource groups in the offices, including monthly happy hours, bake-offs, team nights out, fresh fruit days, breakfast mornings, guest speakers, and active volunteering," said Costello.
Incentives at ServiceSource evolved with the pandemic. "Through April and May, we used the technology at our disposal to stay connected—MS Teams, Zoom, and Webex," she said. "By June, we knew we had to look more strategically and have more long-term initiatives, having interactive and practical ways of engaging our employees remotely."
ServiceSource staff will continue to work remotely into 2021, which meant that Costello needed to refine the program for a longer-term outlook. "Now people are done with virtual happy hours and 5 pm chats, there's burnout from screens. So there's less wine and no more late-night quizzes. We also didn't want to take people's lunch breaks, so we staggered timings and made things more accessible and flexible."
Perks include monthly health and wellness webinars, a Duvet Day offering, walking meetings, and a global WTF Challenge (wellness, togetherness, fitness) for their offices worldwide. "Wellbeing events, like yoga, meditation, and cookery demos, became our new perks. We still have rewards and send meal vouchers out to people to recognize their performance too," said Costello.
The financial services company that Dee works for is also focusing on wellness and connection. "My company has been amazing," she said. "They are doing everything they can for our health—daily online fitness classes, regular webinars on nutrition, fitness, and running. For example, we learn a running technique, go for a jog and then come back and compare notes, all red-faced!
"We received a hamper of fruit at Easter and recently we were all sent a €100 e-voucher to thank us for our hard work."
Other companies are also motivating WFH staff by posting out treats. One big media company has sent out something every month since the pandemic began, from fruit boxes and wine to chocolate. The best one, according to *Jane, a journalist, was a box of disposable masks and wipes at the start of the first lockdown, which she felt was very thoughtful. "It really felt like someone had thought about what we might need now and then went to the trouble of sending it to us. It meant a lot," she said.
It's not just the big corporations looking to reward employees. One small, family-run firm sent out afternoon tea to its staff before a video meeting. That way they weren't missing out on the little pastries and cakes they would have enjoyed if the meeting was in the office. Perks don't have to cost a fortune—it's the little things that count.
The hits…
Many employees are delighted with their new perks. "I love the classes," said Dee. "We have a different class every day online, from HIIT [high-intensity interval training] to boxing and yoga. It's my bit of me-time in the day. I wouldn't stop otherwise and, when I finish my working day, it's all about spending time with the kids."
There are quirkier benefits, too, that employees appreciate. Claudia, who works for Memrise, the language-learning platform, tweeted: "My company has organized virtual festivals with live performances, workshops, and improv actors. They're great!"
At ServiceSource, Costello has received plenty of positive feedback. More than 150 employees took part in the summer Steps challenge, competing to see who could rack up the most steps while raising money for charity, and she says it's easier to see what works and what doesn't. "You can see the site clicks and engagement," she said.
She also feels the new offering is much more inclusive and wider-reaching. "Now our staff are connecting across the globe in ways we haven't done before."
… and the misses
For many companies, this has been a steep learning curve. And of course, what is a great perk to one person isn't necessarily going to appeal to everyone. *Marie, who works for a big pharmaceutical company, says one well-meaning gift was a real flop. "Cocktail kits were sent out as part of a virtual company day. I guess it was supposed to be something fun for people to use during a cocktail-making session in the after-work part, but from feedback from anyone I spoke with, no one seemed to think it was worth the money. My glass was unfortunately smashed, even though the packaging was well structured," she said.
"We did receive a package with some useful bits: a yoga mat, some sort of step/calorie counter wristband, a skipping rope, thermal mug, water bottle, and a few other things, which in fairness was decent enough."
The big question: is the Christmas party over?
As Christmas approaches, companies will be looking at ways to reward employees without the usual festive knees-up. Dee says that her company already has plans in place. "We used to have a big Santa experience for families with a snow globe and treats, but this year there is talk of a virtual Santa experience. The kids will get a selection box through the post too."
Let's be honest, some of us didn't really enjoy the office party anyway. Perhaps the chance to raise a glass via Zoom is a better option than necking too much cheap vodka and heading for the dance floor. And with all the cash the company saves, a bigger Christmas bonus would be lovely, too.
Names have been changed
Photo: Welcome to the Jungle
Follow Welcome to the Jungle on Facebook, LinkedIn, and Instagram, and subscribe to our newsletter to get our latest articles every day!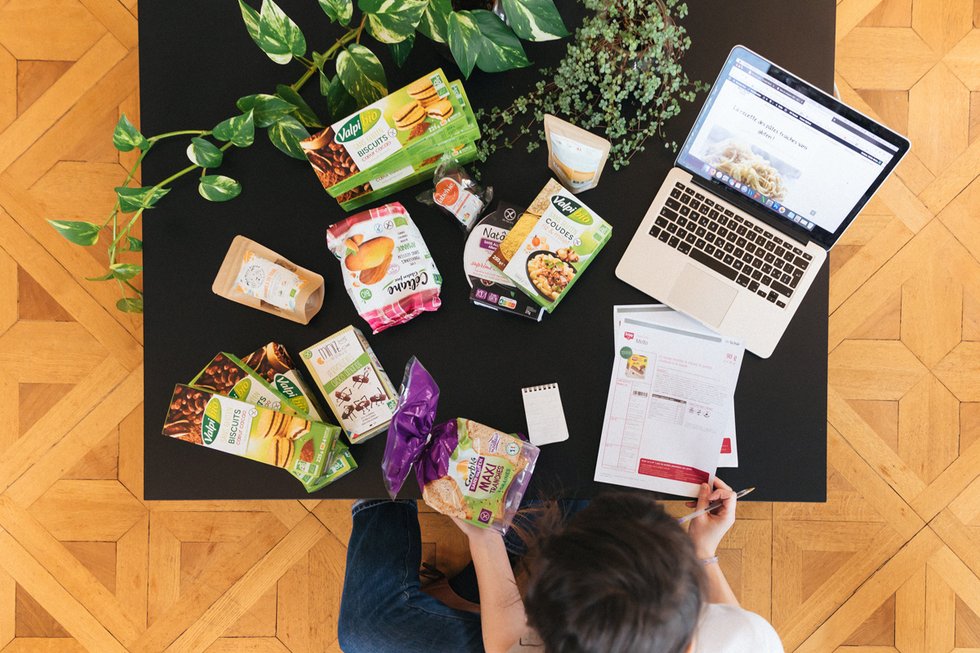 Inside the jungle: the HR newsletter
Studies, events, expert analysis, and solutions... Every 2 weeks in your inbox

Are you proud of your corporate culture?
Give it the visibility it deserves.
Our solutions