"We are afraid. We are exhausted.": Job hunting as a transgender man in a red state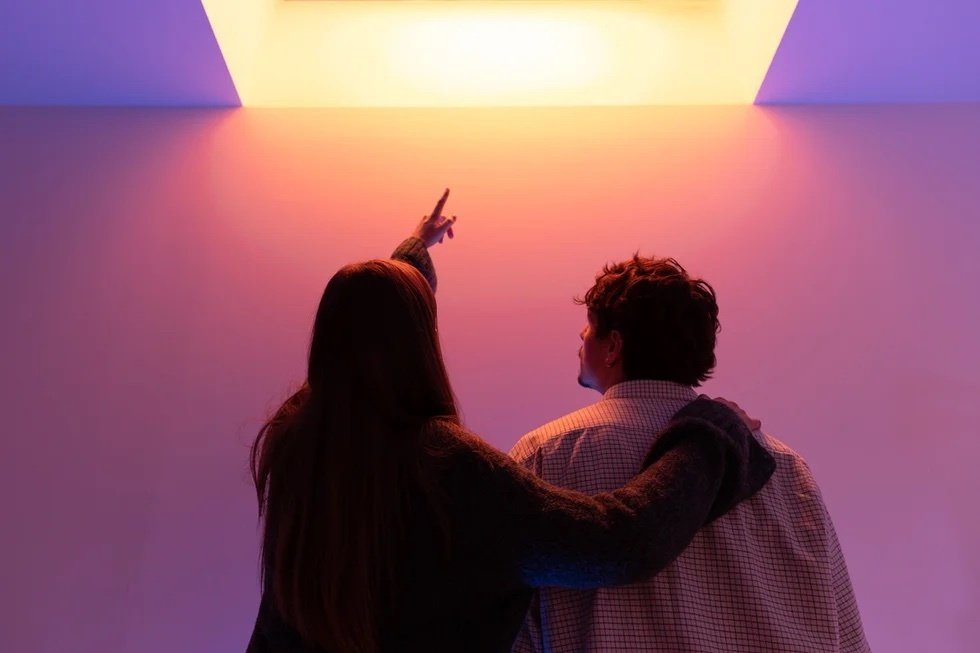 author
Sophia Constantino
Sophia Constantino is a Paris-based freelance journalist originally from New York.
We are a few months post-Pride Month, which means the rainbow logos have disappeared and corporate marketing strategy no longer strives to include LGBTQ+ members. Even underneath the inclusive and supportive veneer of June, the United States seems to be in overdrive as more and more legislation on transgender law is being proposed across the country.
Within the past year, a whopping seventeen states have passed laws that restrict medical care for transgender people, incorporate strict penalties for doctors and healthcare workers who provide it, as well as regulate which bathrooms transgender people can use and which gender they can list on their driver's licenses. All of this creates an even more unsafe and isolating environment for trans people in the US.
When it comes to career-building, transgender people are up against multiple barriers to entry, as well as workplace discrimination spanning from everyday micro-aggressions and lack of support to severe professional inequity and harassment. North Carolina-based Liam Paschall shares with us his story of navigating the job market as a transgender man. He shares career and personal insights as well as tips for transgender people in the face of such adversity.
Finding your passion
Born in Warrenton, North Carolina, Paschall now lives about an hour south in Wendell and works as an associate director at a clinical research organization, where he handles learning and development for leaders. But that's just the beginning of his span of work. Starting out his career in sales allowed him to hold several roles in telesales, B2B sales, and, eventually, sales training. "That's where I found my passion," he says. "Teaching and coaching others, and playing a part in someone's success."
As a successful public speaker and educator, he delivers presentations globally at conferences, corporations, schools, and community events, encouraging active allies and "co-conspirators," as he puts it, to advocate for LGBTQ+ rights and inclusion.
Finding a job in a red state
North Carolina is one of the most conservative states in terms of LGBTQ+, and specifically transgender, legislation. With over ten bills currently in place, four of which have been enacted into law, North Carolina's government has proposed and passed bans restricting healthcare, education, and athletics for transgender people living there. For Paschall and other transgender people living and working there and in other states following suit, the intersection of political and social conservatism can create a career journey resulting in a less inclusive and equitable professional environment.
"With anti-trans legislation being introduced at alarming rates, navigating a career journey as a transgender person in a predominantly conservative area can be a complex challenge due to political and social factors," he explains. "Politically conservative environments often uphold traditional gender norms and values, making it harder for trans people to express their authentic selves without facing discrimination or bias."
Paschall shares that the general mindset in these areas of the US can often foster exclusion, discrimination, and misunderstanding. "Trans people may experience isolation, as their identities might not align with the community's beliefs and expectations. Networking and mentorship opportunities are typically scarce, hindering career advancement. I recently spoke to a trans friend who has been trying to find a job for two years."
Moving in the wrong direction
With the onset and adoption of such aggressive legal policies against transgender people, as well as the work done by LGBTQ+ community members and their allies to counteract them, workplace culture has changed significantly in terms of inclusion and diversity, hybrid work, and the pros and cons of working remotely. When it comes to workplace culture, Paschall says even with the good being done in support of trans people, he feels we may be moving in the wrong direction as a society.
"Before the trans community became the target of politicians, and our rights, freedom, and safety became the 'new shiny thing' for every conservative person to focus on, there were noticeable efforts toward DEI being made in the workplace at many companies," he explains. "Several organizations had taken steps to implement more inclusive policies, provide training on gender identity and expression, and offer support for trans employees. However, the rise in anti-trans rhetoric and legislation has led to challenges, such as potential disparities in legal protections and increased discrimination."
Even in a work environment that is not outwardly discriminatory, not having policies in place to support and include transgender employees can create an uncomfortable or even hostile environment for trans employees. Paschall recalls being subject to deadnaming and misgendering from coworkers early in his transition, as well as insensitive questions like:
"So, what does your husband do?"
"Oh, you have kids. Did you adopt?"
"If you don't have 'that surgery' (pointing to a private area), how can you actually be a man?"
"So, does this mean you and your wife are now a straight couple?"
Today's hybrid work environment has also drastically changed the way transgender employees interact at work. Though there are benefits to remote work like the accessibility to virtual education and opportunities outside of one's immediate geographic area, potentially leading to more accepting workplaces, and a supportive environment for those in more accepting homes, this structure can also pose its own challenges specific to transgender people. The lack of in-person interactions might lead to feelings of isolation, particularly for those who rely on workplace support networks. Additionally, reduced visibility makes it more difficult for trans people to raise awareness about important issues they face.
A matter of ethical responsibility
"Now more than ever, organizations need to provide more than just 'lip service' inside the organization. We are afraid. We are exhausted. And we're over the 30-day pride-washing we see every June. We are who we are all year long. So, organizations that are genuinely inclusive and supportive of the trans community should be publicly speaking up and taking a stand against anti-trans legislation."
A trans person looking for a job, particularly in a red state, should have a heightened awareness of potential employers' support for transgender and LGBTQ+ employees, but also their ability to include, support, and learn. We're not talking about surface-level support in the form of timely actions to boost the company's image. We're talking about real support initiatives and policies that protect trans workers. "Creating a welcoming and inclusive workplace environment for transgender employees is a matter of ethical responsibility and a strategic move that fosters a healthy and collaborative atmosphere," says Paschall. Doing thorough research on the company you want to apply to can help get a clear idea of whether or not this would be a good fit and a safe place for you to work.
What trans-safe elements to look for in a potential employer
Trans employees who feel valued and supported by their employer and coworkers can eliminate some of the pressure and stress they face every day, allowing them to feel safe and respected, and be more engaged and productive in their work. To make sure you're joining a trans-safe company, look out for the following during your job hunt, either while you're researching the company or when asking questions in an interview.
Rallying and overcoming
For Paschall, the support of his wife, Jamie, was crucial to his success. "My wife is the biggest supporter in my career, as well as my transition," he says. "She has supported and encouraged me through all the ups and downs, the highs and lows." But like plenty of other transgender people, he's also faced criticism and judgment from others close to him.
"Unfortunately, my father and most of my family disowned me when I came out as trans. So, I have had no support from them. Sadly, as much as I thought I had sincere support from former colleagues, I have found that many aren't there for me," he shares. While there are a handful of former colleagues that are very supportive and often reach out to me, most have been silent as I navigate my personal and professional life while state after state introduces more anti-trans legislation that impacts my life and career."
To overcome the odds, while striving to reach the point where he is now in his career, Paschall says there were specific steps he took. "I never stopped learning, I went out of my way to help others, I welcomed new challenges, I continually networked and built my brand, and I took advantage of every public speaking and training opportunity I could."
Advice for trans job hunters
When it comes to career opportunities, Paschall says resilience and authenticity are a person's greatest assets. "In the face of adversity, your unique experiences and perspectives can be your strength. Keep honing your skills and education, as a strong professional foundation can strengthen your confidence and job prospects. Remember, while the road may be challenging, every achievement you make paves the way for a more accepting future for all transgender individuals in the workplace."
If you're in need of support, Paschall recommends the following groups:
Photo: Welcome to the Jungle
Follow Welcome to the Jungle on Facebook, LinkedIn, and Instagram, and subscribe to our newsletter to get our latest articles every day!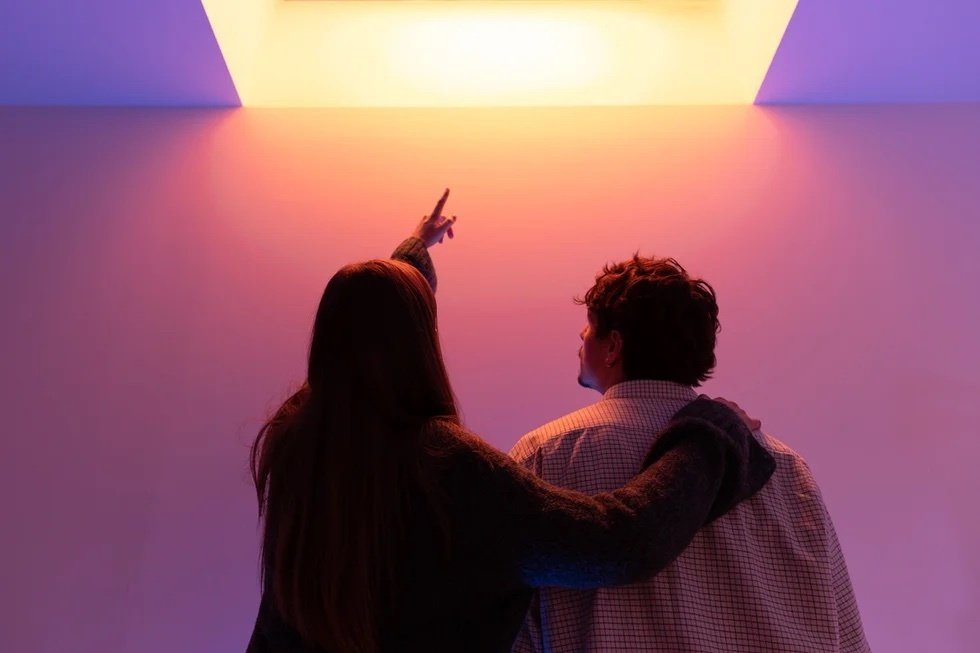 Looking for your next job opportunity?
Over 200,000 people have found a job with Welcome to the Jungle.
Explore jobs