I transitioned in the workplace… it didn't all go as planned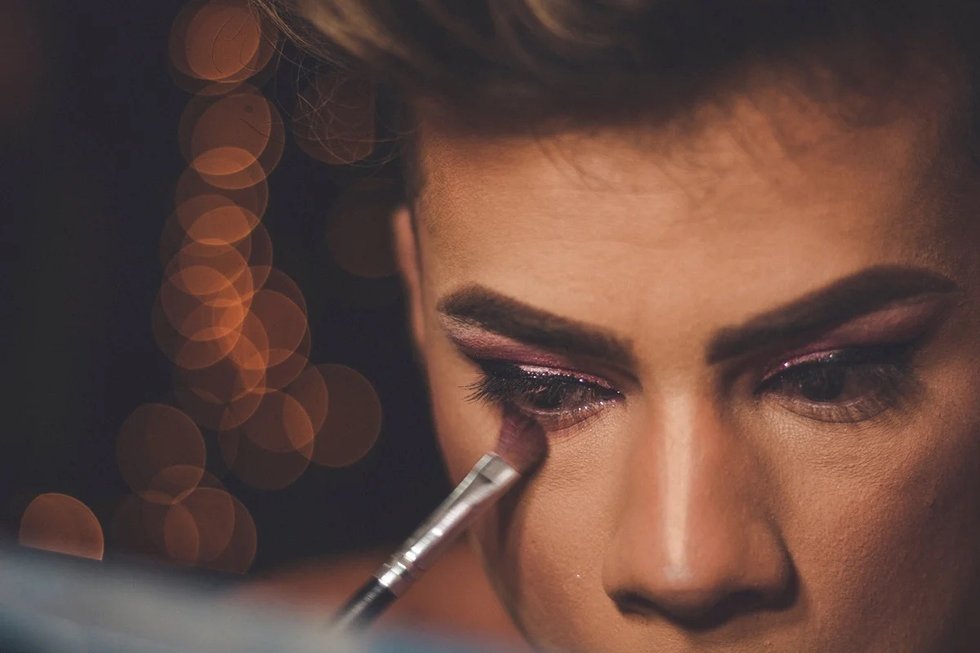 Transitioning in the workplace can be a traumatic and anxiety-ridden experience. But even when the process is relatively smooth, it can come with a number of surprises – not all of them good. So we asked two transgender women to give us the unedited version of how they were treated at work after they transitioned. We also got advice on how employers and co-workers can be authentic allies. This is what they said.
Stephanie Battaglino says her experience of transitioning in the workplace was surprisingly smooth. She had feared the worst: that like many before her – in the early 2000s, for example – she'd simply be escorted out of the building. Instead she found flowers in her office congratulating her on this milestone, and the HR department worked closely with Battaglino on a transition plan within the company. What she wasn't prepared for was losing the privilege she'd enjoyed for 25 years as a white man named Michael, and what it actually meant to be a woman in corporate America.
Suddenly, her colleagues — mostly her white male colleagues, she points out — were questioning her on her reports and project plans, even though she had been producing similar ones for years as the managing director of marketing and communications at the insurance company New York Life. While her first instinct was to attribute this brutal change to her transgender identity, she soon understood that the reality was much more basic. "I realized it had nothing to do with my being trans," she says. "Everybody was fine with it. It was about my being perceived as a woman in the workplace."
During one particularly "vociferous" meeting, Battaglino pushed back against the men who challenged her work, even shocking one of her female colleagues who later said she could never raise her voice as a woman in the workplace. Battaglino remembers her male colleagues being startled too, at the pushback, forgetting for a moment that she too had once navigated the workplace as a privileged white male and knew the codes that came with it. "I was socialized in corporate America as a male, for 25 years, to defend myself. It was like muscle memory," she says. "And that's where I started bumping my head up against a ceiling that for 25 years of my career I was above. Now, after coming out, I was on the other side of it."
"It had nothing to do with my being trans. Everybody was fine with it. It was about my being perceived as a woman in the workplace."
Battaglino goes into detail about her experience of becoming the first person at the conservative 100-year-old company at which she worked to transition in her 2021 bookReflections From Both Sides of the Glass Ceiling: Finding My True Self in Corporate America. "We need to call out male privilege in the workplace for what it is, and understand it exists and work to use that privilege for change rather than just calcify a structure that's clearly not fair to cisgender women, Battaglino says.
No one wants to support a jerk
Battaglino's professional transition was relatively pain-free, but she realizes there were several mitigating factors at play. Battaglino held a senior position at the company's satellite office in Westchester, NY, where she managed a department of 40 people. She acknowledges that her experience could have been very different had she been in a junior role which typically comes with fewer work protections.
But she points out that before coming out, she had also built strong workplace relationships with her colleagues and that the overall atmosphere in her office was collegial. "I really tried to work collaboratively with people as my former self," she says. "I think it would have been a lot different if I was seen as a real jerk. Who wants to pull for a jerk?"
Battaglino says maintaining a sense of professionalism and performance is important. "At the end of the day, yes I'm a trans person who transitioned on the job but I'm still expected to fulfill the requirements of my position," she says.
Meanwhile, the biggest HR hurdle was the bathroom. Battaglino decided to pick her battles and agreed to use the private bathroom to avoid any potential conflict. Following her gender reassignment surgery, she began to use the women's fitness locker at the company gym.
Relationships lost
When Gennifer Herley transitioned four years ago, she was coming out to people with whom she'd worked for 25 to 30 years. There was anxiety and fear about how it would impact the plumbing manufacturing business she owned on Long Island, and how it would affect some of the longstanding client relationships she had built over decades. "In some ways, coming out to some of these companies was almost like coming out to family as my parents weren't alive at the time," she says.
Working in a male-dominated industry and an all-male office, Herley knew the transition wouldn't be easy. But she was deeply disappointed when one of her oldest business colleagues – one she considered a friend and with whom she used to dine regularly – severed the personal part of their relationship. "He knew me when I first got married to my ex-wife, he knew about the birth of my child, we had a long history," she says.
"Coming out to some of these companies was almost like coming out to family."
When the company had to let a warehouse employee go, Herley recalls how he took the opportunity to "sound off" about how much she had put him through by showing up to work as a woman."It's quite common for some men to not want to feel any kind of femininity. And when someone else shows that it makes them uncomfortable and forces them to think of their own self," she says. "This particular person felt his masculinity threatened."
But it was a different story in showrooms, where the company's luxury products were exhibited, and where the staff was mostly women. "I would say with women in general, they seemed more supportive and curious than male colleagues."
Transitioning reveals sexism in the workplace
Like Battaglino, she said she's noticed a shift in the way men treat her in the workplace as Gennifer, compared to the way she was treated as her former self, Timothy. "I seem to get shut down at times and not taken as seriously as I was before as a male," she says. "On one level, it's great that they're accepting me as a woman, but on another level, it's a terrible tragedy because I'm more than competent in different areas and I should have more of a voice than I do."
Transitioning to her true self as Gennifer also served up a few surprises. After 56 years of looking at women through the male gaze, Herley learned the hard way just how sexist the world can be. She thought women wore makeup 24/7 and should have a model-like figure. When she switched from her usual work outfit of jeans and a loose-fitting shirt when she presented as Timothy, to tight jeans, a tunic and knee-high boots as Gennifer, she came home after the first three days and flung herself onto the bed, exhausted. After she started taking hormones and saw her body change before her eyes, she said things to herself she had never said before, including: "Oh my God, you're so fat."
Following her experiences, Herley founded TransNewYork, an education and consulting service that offers corporate training for employers on LGBTQ inclusion, and workplace readiness programs for trans and trans-expansive people. Some people transitioning in the workplace don't have the proper documentation reconciling their new pronouns, Herley says, while others are unsure of how to interview as their authentic selves. As part of the Workforce Readiness program, clients undergo role-playing and, more importantly, are trained to develop soft skills to boost their confidence and ease their anxiety during the interview process and entry into the workplace. The program also tries to help clients understand that if they don't get the job, it's not always about them.
"As a trans person myself, many times we think people are thinking about us. But nine times out of ten, people are thinking about their kids, their partner. They're rarely thinking of us," she points out. "You never really know why you didn't get the job. It could have been because I'm transgender, but it could have not been. Employers make all kinds of decisions for all kinds of reasons."
On the flip side, employers and co-workers can also practice genuine allyship by educating themselves and being empathetic to their trans colleagues by offering their pronouns first. "It's not about you. It's about showing empathy for other people," she says.
How to be an ally
After coming out, Battaglino became the face of trans rights at her workplace, a responsibility that sometimes felt like a burden. But knowing she was the first, but likely not the last, she took on the challenge. Today, Battaglino is a motivational speaker, author and consultant on workplace equality and diversity for trans and gender non-conforming rights.
Here are four of her tips on how to be a better trans ally in the workplace:
Don't make assumptions. Misgendering happens because people make assumptions based on outward appearance. If you're introduced to a trans person at work for the first time, open the conversation with your own pronouns, she suggests. "When you introduce yourself, state your preferred pronouns at the same time to create a welcoming, non-judgemental space," she says. "That could look something like this: 'Hi, it's nice to meet you. My name is Stephanie and my pronouns are she and her'."

Join an LGBTQ resource group at work if one is available.

Understand the issues in the trans community, such as anti-trans bills across the country."The trans community has been transformed into a political wedge issue. If you want to be an ally, you need to understand what's happening and learn the language."

Apologize and move on. The best way to recover from a gaffe gracefully is to excuse yourself politely and move on, no drama."You're going to make mistakes, you're human. You don't have to fall over yourself apologizing," she says.
Photo: Welcome to the Jungle
Follow Welcome to the Jungle on Facebook on LinkedIn and on Instagram and subscribe to our newsletter to get our latest articles every day!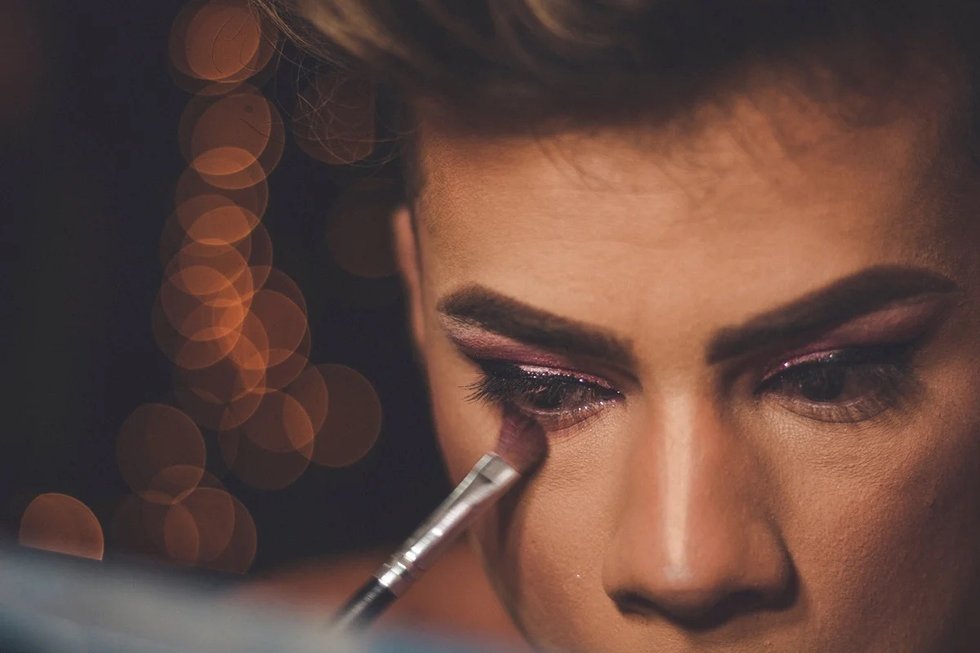 Looking for your next job opportunity ?
More than 200,000 candidates have found a job with Welcome to the Jungle
Explore jobs