Mastering the art of asking questions: the key to acing your next job interview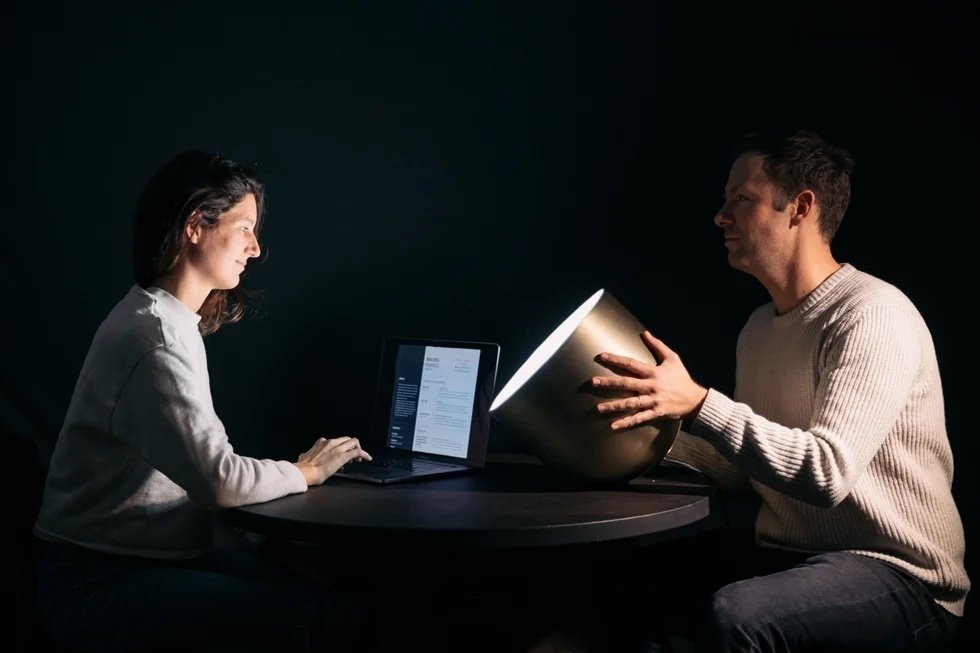 Some interviews feel like being in the hot seat, getting fired with questions about your past work experience and how you solve problems without even a moment to gather your thoughts. In those last 10 minutes of the conversation, when you finally hear, "Do you have any questions for me?" you might be ready to throw in the towel and say, "None at this time!"
Asking your questions matters not only to build your own knowledge about the job, but to showcase what kind of candidate you are, how you think, and how much research you did prior to the interview. So what kind of questions should you ask, why would the interviewer want to hear them, and what does asking the right questions say about you?
Meg Seitz, the Founder and Managing Creative Partner of toth shop—an agency focused on humanizing communication—draws upon her experience in hiring for her team and as an Adjunct Faculty Member of Queens University of Charlotte's Career Development Center, where she taught their introductory career class. Here, Seitz shares with us what to ask during an interview—and what not to ask—and why you should always come prepared with questions.
What does not asking questions say about your mindset?
Not asking any questions might leave the interviewer with some questions about you: how interested are you really in the job? How much do you know about it? How can you assume you have all the answers you need?
Seitz recalls how this would play out when she taught her career classes and the mindset of her students behind wrapping up the interview. "When I would prepare students for a job interview, they would often relax when I was done with the formal questions. When I would see the slouch back in the chair or the sigh of relief, I would ask, 'why,' and they'd say, 'Well, the interview's done,'" she shares.
"I think that's the misconception," she states. "The interview starts the moment you begin communicating with the company or business you're interviewing with. My favorite cringe-worthy example from my own life is when I was asked to interview for an agency," Seitz recalls. She was right out of college and hungry for a job. "I misspelled a word in my introductory email, and they wrote back that because I hadn't proofread my email, they were hesitant to even interview me for a job that required that skill. I never received the invitation to interview." Ouch!
Though the feedback was a hard pill to swallow, it was what she needed to hear. "The interview starts from moment one," Seitz says. And as for when the interview process ends, Setiz also learned, "[It] doesn't end when you leave the interview room; it ends when you write a follow-up note. Or, you could think of it like this: the interview ends when you receive a second interview or the 'thanks, but no thanks' note."
Why is it important to ask questions in a job interview?
Asking questions says so much more than just receiving their answers. Seitz identifies three main reasons why asking questions isn't an option; it's a must.
You will inevitably have questions. So don't be shy—ask them. It's not realistic to go through a 30-, 45-, or 60-minute interview and not have zero follow-up questions. If something needs clarification, ask for it.

It shows you can cultivate and drive a conversation."It's about flipping the script; if I'm interviewing you for a job, I will want to know that you can keep a conversation moving forward," says Seitz. Note that this is an especially crucial skill for an interviewer to see if you're going for a client-facing role.

It demonstrates how your brain works and thinks. "Do you have any questions for me?" is an opportunity to put yourself on centerstage and show what you're thinking, and more importantly, how you think.
What are good questions to ask at the end of an interview?
Before walking away or clicking the end button on that call, ask anything you might have left unanswered or that genuinely piques your curiosity. Get creative with your questions, but make them count. Your questions should leave you walking away either reaffirming your interest in the role or giving you something to contemplate.
Seitz categorizes good questions to ask into four main groups:
Onboarding, training, and development
Ask about not only the onboarding and training process but also what development or leadership training looks like. You'll want to show you're thinking through how you and your success will be supported and what growth looks like.
Sample questions include:
What can someone who is hired expect when it comes to onboarding and training for the role?
What does consistent support or development look like in the company?
What does leadership development look like?
Growth trajectory.
There's both strategy and creativity in asking about what growth looks like within the company. Show them that your brain can process the here and now and has an eye for the future.
Sample questions include:
What does growth look like in the company?
What are the future needs when it comes to talent and leadership?
What's the vision for this role in the next 2-5 years?
Interview your interviewer
Let them shine a bit. As the interviewee, this also allows you to relax by letting the interviewer talk about themselves; it's also a chance for you to get a feel for their comfort level or excitement for the company.
Sample questions include:
What's your career journey been like here?
How did you end up in your role?
What's your favorite thing about working here?
Ask a question that proves you did your research
This is where you turn into a bit of a journalist. It's important to note that you're not trying to trick someone or get them to reveal anything negative; you're trying to show that you did your research on the people, the path, the processes, and the potential of this role, the business, or the company.
Sample questions include:
I love the founder's mission for the company. How do you find that shows up day to day in the workplace?
I noticed you contributed towards (a cause). Why is that cause so important to the business?
I saw you launched (a product or service) last year. What feedback have you received?
What types of questions should you avoid asking in an interview?
Your questions should be intentional, and not just asking something for the sake of asking it. Here are some suggestions Seitz says you should steer away from.
Don't ask about anything you could find on the company's website or the job description."For example, don't ask how, when, or who started the company," Seitz says. "You should know all of this before you walk in the door. This is not a book report; it's an interview to build your career."
Don't ask surface-level questions. Save your questions about vacation policy or lunch breaks for later on in the process. As Seitz puts it, "You're interviewing FOR the job. You don't want to show how you're already excited to get OUT."
Key takeaways: "So, do you have any questions for me?"
The answer is a resounding yes! Go into each interview armed with your questions, and keep some flexibility for some that might come up for you along the way. Have a few of them handy in case some get answered during the interview. Here are some key tips from Setiz to remember:
The interview isn't over until you get the job (or don't). So don't get complacent at the 'end' of those 30 or 60 minutes. Keep showing your interest until you reach the finish line.
Be strategic. Your questions should be thoughtful and meaningful. Is it information you can find online? Then don't ask it. Is it too early to be asking about summer afternoons off? Probably. You want these questions to help you land the job. Don't waste your or the interviewer's time by asking things on a whim; get to the stuff that both of you care about, like how you value growth, leadership development, and team culture.
Ask about your interviewer. Develop a genuine relationship with them. Get curious about how they got into the position of interviewing you—this gives you a little breathing room and an opportunity for them to be seen and heard, too. You're both human, after all.
Show you did your research. Use this as an opportunity to demonstrate how much of your own time you've already vested in learning about the company.
A good interview is a two-way street; asking your questions helps make it that way and allows you to get curious about your exciting potential new role. Plus, you'll have all the information you need to make a confident and informed decision should you receive an offer.
Photo: Welcome to the Jungle
Follow Welcome to the Jungle on Facebook, LinkedIn, and Instagram, and subscribe to our newsletter to get our latest articles every day!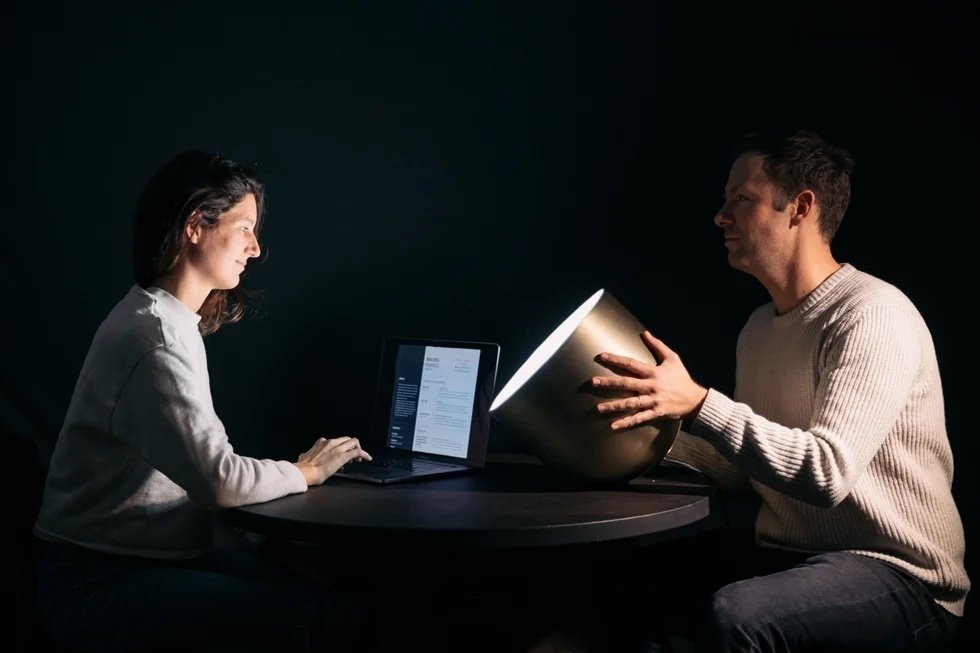 Looking for your next job opportunity ?
More than 200,000 candidates have found a job with Welcome to the Jungle
Explore jobs