The great lull of 2020: how to justify a giant gap in your résumé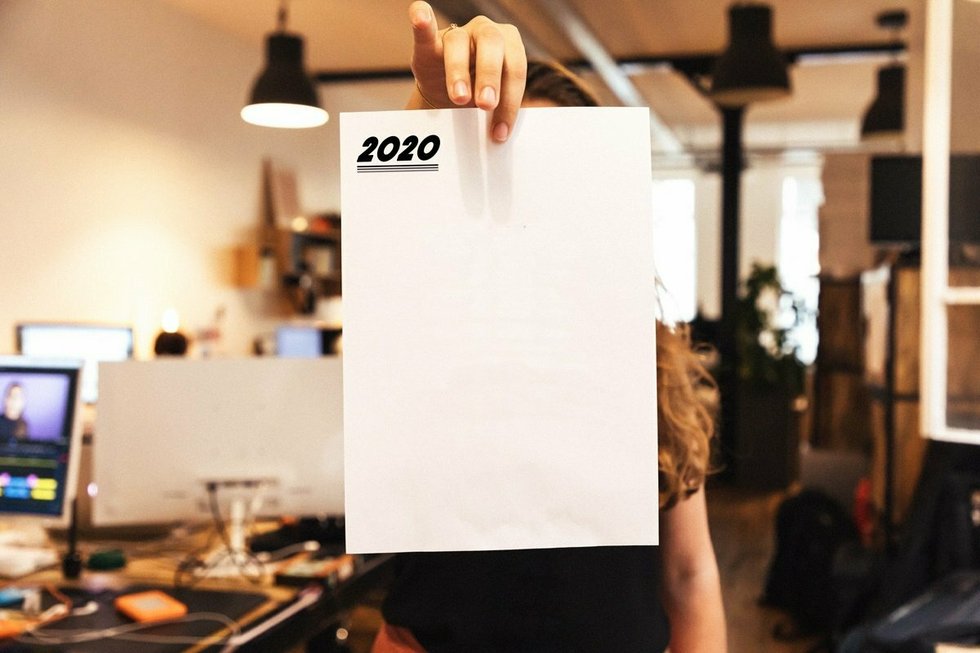 Traditionally, the new year is a time for making resolutions and thinking about fresh starts. This year has been quite different, however. Perhaps your main aim as 2021 rolled around was to recover from the torpor of 2020, a year when not much happened other than pacing around your home––maybe you even had a stretch of unemployment.
"What did I do in 2020?" might well be a question that makes you worry that your career is stalling. Or you might be inclined to just shrug your shoulders and settle on the perfectly reasonable response of "Well, with the pandemic and everything, in 2020 I didn't do a lot at all."
When it comes to your career, however, we recommend leaving nothing to chance. That big blank space in 2020 on your résumé? There's no way to escape it, but you should take the opportunity to prove to recruiters that you weren't just sitting on the sofa during lockdown stuffing yourself with snacks while flipping between one conspiracy documentary about the dangers of 5G and another featuring pangolins and bats. Because that's not all you were doing, right?
With all that free time, you likely progressed a lot more than your deflated résumé might seem to indicate. And we're here to help you flesh that out.
A special time for reflection
As Socrates said, "Know thyself." Instead of worrying about your lack of progress in your career over the past year, why not share with the recruiter how much you learned about what you really want? In a world where decisions are made at hyperspeed, this break from the daily grind has been ideal for gaining insight into what you truly desire from your career and your personal life. Emmanuelle Gouras, a professional coach and HR consultant, believes that recruiters will appreciate hearing about reflections and changes caused by the lockdown: "It's a sign of maturity to gain some perspective in a time of uncertainty." For example, during your interview, you could talk about how the crisis has strengthened your desire to get involved in charity work, find a better work-life balance or simply join a company that's more in line with your own values. An applicant who has gained a deeper understanding of themselves and their projects is bound to come out on top by showing that they know the role they've applied for is one they are truly interested in.
It's a good idea to enlist the help of a career counselor or a professional coach to help you draw up a career plan that's as appropriate as possible. The extra time may have allowed you to take a good look at your abilities, and to decide where you're lacking and where you really excel. Be open about what you've found. If you do this, the recruiter will realize that you're not applying on a whim, but rather after you've thought about it. "If you've done a skills assessment or been coached on either a professional or personal level, it shows that you have taken advantage of the situation to embark on a process of continuous improvement," said Goulas. You might be out of work, but you are far from being adrift. Let recruiters know about your experience in 2020 in the cover letter with your application, as well as at your interview. Goulas said, "It shows initiative and you should highlight if you've had help in your job search, or sessions that have helped boost your self-confidence." Tempted to try it out? There are plenty of skills assessments available online which can be useful in helping you to think through what skills you have and which ones you might like to develop.
A great opportunity to develop your technical skills
You shouldn't forget anything you've learned over the past year, although maybe you should keep to yourself that you think pajamas are a lot more comfortable than stuffy work clothes. The internet is full of useful, fun, and certified training courses that can be selected according to your needs, giving you every opportunity to expand your know-how. Make sure to mention your learning in the Technical Skills section of your résumé and on your LinkedIn profile, along with the completion dates. This will provide further proof that your brain hasn't been completely switched off for the year. Recruiters are also fully aware that there are many ways to train from home that can help to ensure you are continually increasing your expertise.
These new skills deserve their place on your résumé and will help draw recruiters to you, as well as show that you have deepened and even expanded your skillset. Certification in Google Analytics? A coding MOOC? A webinar on personal branding? Paid or free, there's something for everyone—and it's guaranteed to be more useful than listing every Netflix series you watched in 2020—even if some of them were documentaries.
The right time to upgrade your soft skills
Even if your professional life was not exactly roaring ahead during 2020, it provided a chance to cultivate new, more personal skills. "You might have learned to play a musical instrument, worked on your cooking, tried a new sport, or started doing DIY. What all this undoubtedly brings is increased resilience, creativity, positivity, and adaptability, all key skills within organizations that are in high demand with recruiters," said Goulas, adding that the benefits of those activities are not just recreational.
Throwing yourself into new endeavors demonstrates significant open-mindedness and curiosity, according to Goulas. Those times that you put aside for yourself can be very useful: "Read those books on your bedside table. Watch those movies you've always meant to watch. Begin to learn a new language. Get into the things you didn't have time for before. And, above all, talk about it!" You should never be ashamed of taking the time and effort to expand your horizons. If you choose to highlight what you've been doing, the recruiter will be better able to understand your passions and interests, which are excellent personality indicators. This might well make all the difference, particularly if, you're neck and neck with another candidate when it comes to your skills.
An opportunity to take the plunge into freelancing
Finding it impossible to land a permanent contract, or even something temporary? Maybe in 2020, you got around the problem by creating your own micro-enterprise. Embarking on a freelancing adventure shows both resourcefulness and perseverance. Even if 2020 was not easy for the self-employed, the fact that you took the risk instead of giving up speaks volumes about your sense of initiative. Don't miss the opportunity to show off just how imaginative and adaptable you were, as they are both key assets when fitting into a new company.
On your résumé, take a few lines to talk about your freelance work, along with details of any companies you worked for. If your type of freelance work allows it, developing a portfolio and including it with your applications will allow you to showcase your achievements straight away. If you land an interview, explain in more detail why you became a micro-entrepreneur: talk about your business, how you operate, how you find your customers, and how you have been able to meet the needs of those businesses. If the freelance experiment was a bit of a failure, whether due to a weak network or the opportunities just not being there, don't worry. The mere fact of having built a freelancing project will be highly valued. It proves to the recruiter that, regardless of the odds, you're a tenacious and enterprising individual.
Hopefully, you can now see that unemployment does not mean inactivity. It may not have been a year of giant steps in your career, but you will have learned vital lessons in getting back on the road to employment. You will have expanded your skillset and will possess a broader vision of your personal and professional future. As for the relative quietness of last year, don't make a big deal about it: remember, silence is an integral part of all music. Companies know that health and economic circumstances completely justify a professional hiatus. "Show whoever you're talking to that you kept busy; this will demonstrate your ability to adapt, your open-mindedness, your need to evolve, and, above all, your ability to bounce back and navigate in an organization that is constantly evolving," said Goulas. It is up to you to point out the positive impact of what you accomplished at a time when all of us, including recruiters, were also trying to find our way forward.
Translated by Andrea Schwam
Photo: Welcome to the Jungle
Follow Welcome to the Jungle on Facebook on LinkedIn and on Instagram and subscribe to our newsletter to get our latest articles every day!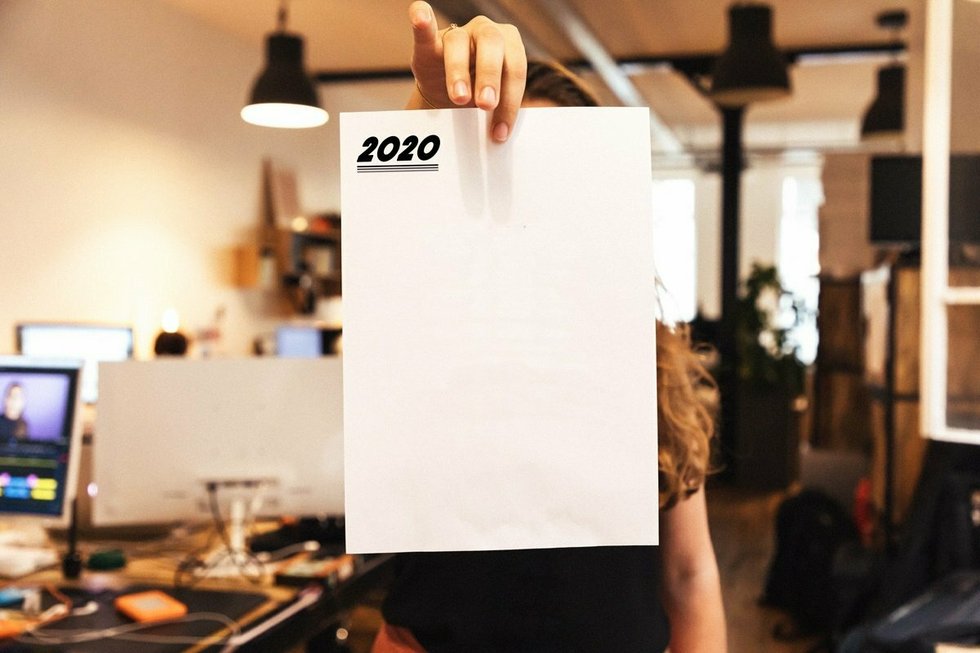 Looking for your next job opportunity?
Over 200,000 people have found a job with Welcome to the Jungle.
Explore jobs