How to discover a company's values during a job interview
author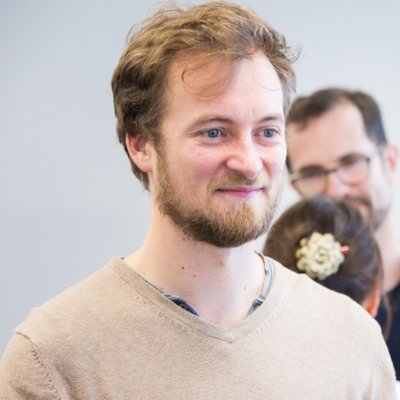 You have the right to work for a "company that is healthy in body and spirit"––and that is right for you. That's according to Jean-Charles Samuelian-Werve, the co-founder of Alan, a successful health insurance company, and author of Healthy Business. In his book, which has not been published in English yet, he presents his vision of the company and the company culture at Alan. According to Samuelian-Werve, a company should align its actions with the issues of our time (the question of meaning) if it is to be "sane", and should create an environment that promotes the well-being of employees (the corporate culture) if it is to be "healthy in body". This gives staff, as individuals, the opportunity to have jobs that are meaningful to them and that they really enjoy, while working in a team that is a good fit.
But you have to find the right company first! To do so, we suggest exploring each company's "raison d'être," its purpose or mission, which gives it direction, and the values of its team, which facilitate cohesion. Because not all companies make this explicit in their recruitment ads, you may have to conduct your own investigation. The interview is a particularly opportune moment to do this! So what questions should you ask the recruiter to find out the company's purpose and values?
1. Identify the company's purpose so you can be a part of a project that motivates you
A company's purpose or mission speaks for itself, it shows "why" the project exists. In a popular TedX talk on the subject, Simon Sinek encourages people to detach themselves from the product or service that the company offers (the what) to instead focus on the convictions that determine their actions (the why). Sinek's book on the topic, Start With Why, How Great Leaders Inspire Everyone To Take Action, is a great way to explore this idea for yourself. It can help you to understand what motivates the team to get up in the morning, as well as the company's vision for the future of society.
Essentially, to subscribe to your company's reason for being is to feel that you're participating in a project that is bigger than yourself and that carries meaning for you. Everyone has causes or subjects that motivate them more than others, so the objective is to ask yourself the question: "Beyond what I think of the product or service offered by this company, do I buy into what motivates the team?"
To better understand the purpose of the company you're targeting, start by trying to figure out what links that company's different projects by asking yourself: "What is the common goal behind each of the company's actions?" Similarly, a company's preferred causes can be enlightening: does it support charitable organizations? Does it speak out on current issues? Does it show commitment to important issues? The last question to ask yourself is: Who does the company really want to bring value to? It's often the customer, but sometimes the business model also indirectly allows it to respond to a social issue or to help out a certain group of people.
Through your initial research, you can get a good idea of the company's purpose, but recruiters or managers can help you to go even further.
If this information has not been covered adequately on its website or elsewhere, here are a few questions you could ask in your interviews:
Motivation: Can you tell me the history of the company? Why was it created and what did the founders do before? Personally, what drives you and motivates you to get up in the morning?

The target audience: Who are you trying to bring value to? Who are the people you want to bring something to first and foremost? What feedback has made you proud of the value you bring?

The desirable future: What impact are you seeking to have in society? Ideally, what will the company look like in five years if you pursue your ambition? In what ideal world would your project no longer be needed?

Commitment to causes: Apart from the commercial aspect, do you have other commitments that are important to you (political lobbying, media coverage, event organization)? What's behind each of your different initiatives? What differentiates you from your competitors?
While it is possible to get an idea of a company's purpose, even when you have never set foot there, it is more difficult to identify the team values that are mainly expressed in interactions between employees. The exchanges you may have during the interview are therefore particularly important for identifying them.
2. Get a sense of the values of the team to be sure that you will be comfortable there
In our daily lives, our values guide our choices and behaviors. These are not the only elements that come into play, but they are probably the most intimate ones. When a team shares the same values, that facilitates cohesion, makes for smoother conflict resolution and helps with recruitment. Explaining a team's values means putting words to a real-life experience to be able to say: this is who we are.
In this sense, trying to discover the values of a team is a very good way to be sure that you will feel comfortable with your colleagues. It will help you to discern whether the way they talk to each other, give each other feedback, make decisions or even their management style is the right fit for you. If you join a team that embodies values that are close to yours, you are less likely to have to ask yourself what behavior to adopt to be accepted by the group. It means giving yourself the opportunity to be yourself at work as much as possible.
Beware, however, as beyond the words that a company uses to define itself, such as "brave", "compassionate", or "innovative", it is its specific actions that will allow you to work out whether it is the right fit for you or not.
If the company has identified its values, you still need to understand how they are translated into daily life. If it hasn't done so, the simplest thing is to ask the recruiter about real-life situations and try to understand why the team behaved like that in each instance.
Here are some questions to ask:
Values: What are your team's values? Can you tell me how they translate into daily life?

Corporate culture: Can you tell me about situations that show what you like about your team that you may not find elsewhere? Without speaking about their skills, can you describe a close team member that you would recruit without hesitation because they would be very much in line with the company's culture?

Quick analysis: What are your "red flags" for team members, behaviors that should be banned? Have you ever let someone go because they didn't fit the culture? If so, why? Can you describe the type of person who would not feel good in your team and explain what makes you say this?
If you are recruited for a specific project but haven't checked out the team's values, you may find that in your new post you are motivated by meaning if you subscribe to its purpose, but that you do not feel very comfortable within the group. Conversely, if you join a team for its values without being motivated by the aim of the project, you may find it harder to be productive and to do your work. We strongly encourage you to make these questions your own and ask them in a way that suits you.
3. Find your own way of questioning the company and explaining your approach
During your interviews, you may be face-to-face (with a mask!) with a potential future colleague or even your future manager. You are asking these questions to find out whether you are all on the same page. So it is particularly important to be yourself as much as possible during this interview. Put yourself in your interviewer's shoes: how would you like to be asked these questions?
If you are uncomfortable asking these questions, you should feel free to very clearly describe your approach to the recruiter. Perhaps the simplest thing to do is to explain, in a transparent way, that you want to work for a company that is the best fit for you. The recruiter should be pleased with your enthusiasm. This could make a real difference because it's an uncommon approach for candidates to take.
We would also suggest you ask yourself these questions. The more you are aware of what drives you and the values you embody when you're at work, the easier it will be for you to identify a company that is the right fit for you. The more you get to know each other, the more you will be able to allow your interviewer to discern whether you are the right person for the post, too.
Translated by Kalin Linsberg
Photo: Welcome to the Jungle
Follow Welcome to the Jungle on Facebook, LinkedIn, and Instagram, and subscribe to our newsletter to get our latest articles every day!

Looking for your next job opportunity?
Over 200,000 people have found a job with Welcome to the Jungle.
Explore jobs