When value alignment takes precedence: sharing strong beliefs in an interview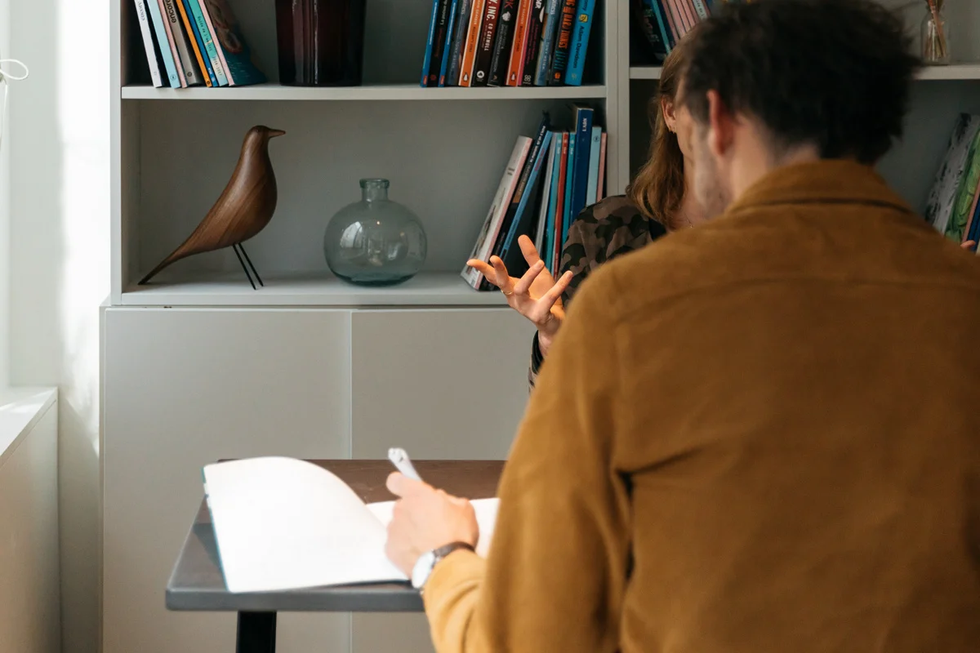 The past two years have seen companies react to (or ignore) a multitude of social and environmental issues, including the Black Lives Matter movement, the road to net-zero, and the war on women's rights. With such big topics on the table, it's no wonder job seekers are eager to ensure their potential employers' values line up with their own. But how do you go about asking these big questions? How can you bring up your strong beliefs in an interview to check the reaction of the recruiter and gauge their level of support? We spoke to three brave souls whose commitments to causes were too important to ignore in the recruitment process.
The fight against homelessness
Kevin, 31, lives in California and works as a Content Manager. He holds particular importance in fighting the homelessness crisis and was not afraid to bring this up in his interview.
"I currently work as a Content Manager at Studyverse, but at the time of this story, I was 23, fresh out of college, and looking for a job in property management. I had learned that being open about causes you're passionate about can help you stand out as a candidate. That's especially true if you're a student or young professional, when you may not have as much work experience. I ended up applying for a position at an apartment complex.
During the interview, the property manager asked me why I was interested in the position. I replied that I thought my past experience in my university's student-services department would make me a good fit and that I believe that housing is a human right. Living in LA, it really saddened me to see so many people struggling with homelessness. That's why I saw the position as not just any other job, but something that would make me feel like I was serving my community.
"The property manager could see how passionate I was. Ultimately, she was looking for someone who would be excited to come to work and build relationships with residents. I believe that my passionate answer convinced her that I was the perfect fit and I ended up getting the job."
Go green or go home
Emily*, 28, works in Customer Insights and Strategy in California. When she brought up her passion for sustainability in an interview, she was unsure if her beliefs would be shared or appreciated by the company as a whole. A topic of such importance could be the deciding factor when it comes to accepting a job offer, but she was pleasantly surprised.
"Sustainability has always been important to me. My younger sister studied environmental science, and we talked a lot about how sustainability is often discussed at the individual level when it actually is something that larger corporations have a better chance of moving the needle on. This really got me thinking that sustainability should be a deciding factor when I choose what sort of corporations I work for. People often say that you can enact change by voting with your dollar—but you can also vote with your labor. So I liked the idea of being part of a company that forwards sustainability efforts.
"I ended up applying to a very large tech company and I was aware of some of their sustainability efforts. But, I thought it was strange that the team that handled ESG initiatives was marketing. So, during the interview, I asked pretty bluntly why this was, and if environmental issues were important to the rest of the company. I figured this wasn't a question they got very often, which was confirmed by the interviewer. The interviewer explained that the people who were working on sustainability were really passionate about it and just happened to sit on the marketing team. They had strongly advocated for this responsibility and the company trusted them with it, which said a lot about the culture of the organization.
"At the end of the day, I think that the world is imperfect. And in a perfect world, we would be able to forward sustainability without needing to link it to a corporate cause. But, because we live in an imperfect world, and because we live under capitalism, we might as well capitalize on the structure to try to support causes that we care about."
All for one and one for all
Griffin, 29, works as the Head of Strategy and Innovation for a company in New York. When he shared his commitment to diversity and inclusion in a job interview, he was under the impression that the company had dedicated resource groups for employees.
"Diversity and Inclusion, specifically for the LGBTQ+ community, are especially important to me. I started my career at Pepsi and they invested heavily in DNI and LGBTQ+ initiatives. While I was there, I got the opportunity to walk in the Pride March in NYC, had a lot of mentors who identified as a part of the LGBTQ+ community, and was even flown out to Montreal to meet with our network of LGBTQ+ employees. The company invested a great deal in employee resource groups (ERGs) so different marginalized groups had their own communities.
"When I applied for a job at Reckitt, a multi-billion dollar company, I expected similar resources. During my interview, I asked how the company supported diversity. They told me that they had employee resource groups comparable to Pepsi. This sounded great because one of the highlights of my tenure at Pepsi were these groups where I was surrounded and supported by other gay employees. I really felt like I could be myself while I was there.
"It turns out that I was misled by the recruiter at Reckitt. It felt like he was reading from a pre-written script and the answer wasn't based on the reality of the situation. Reckitt did not have any ERGs. So, I ended up working with HR to launch them including one for women, another for African Americans, one for Southeast Asians, and another for LGBTQ+ employees, which I led. Eventually, they also hired a Head of Diversity and Inclusion. So although my interviewer wasn't honest with me, I was able to help them implement some important measures so people would feel more comfortable being themselves at work.
"If I could give some advice to my younger self, I would encourage him to ask the tough questions during interviews. Maybe this doesn't need to happen in the first interview, but make sure to talk to your hiring manager or HR about the available employee resource groups. See if you can speak to people who are a part of them. This will give you a sense of the culture of the organization, and more importantly, ensure that you're working somewhere where your differences are celebrated and you can bring your most authentic self to work."
Name changed for anonymity
Photo: Welcome to the Jungle
Follow Welcome to the Jungle on Facebook on LinkedIn and on Instagram and subscribe to our newsletter to get our latest articles every day!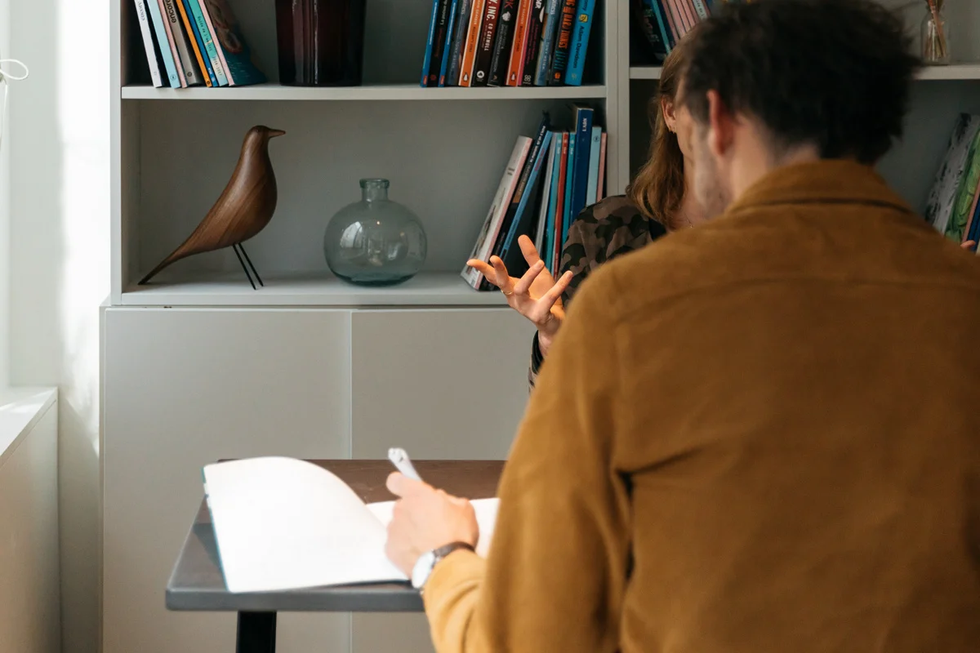 Looking for your next job opportunity?
Over 200,000 people have found a job with Welcome to the Jungle.
Explore jobs