What's in a color? The rise of the green-collar workforce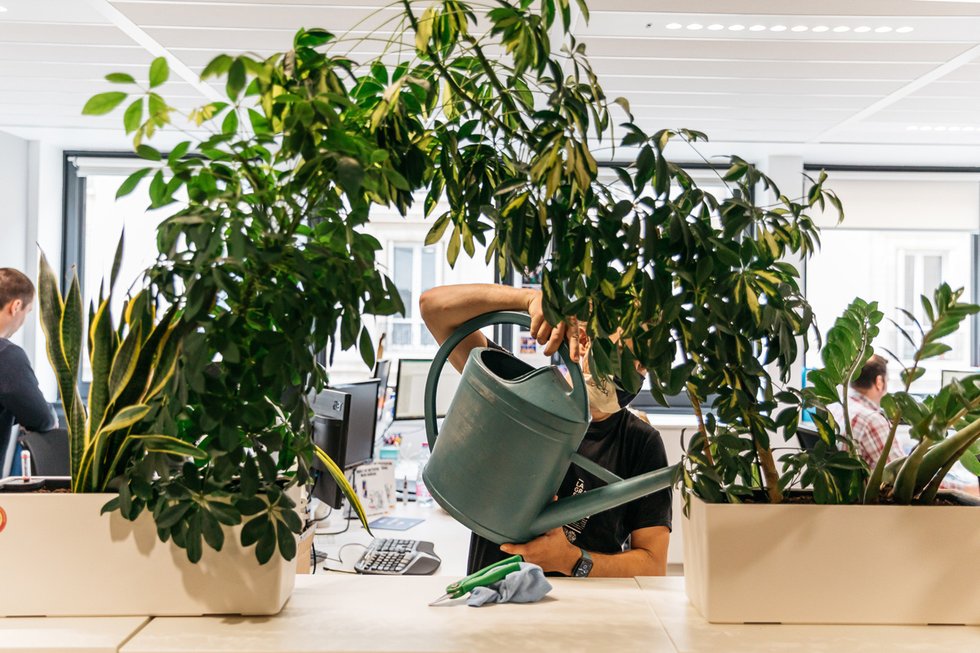 What do a solar energy technician, a recruitment consultant and an accountant have in common? They all have green jobs. Or at least, they could.
Covid-19 and the resulting economic crisis have accelerated green commitments worldwide. In response to the COVID-19 pandemic, Congress passed the American Rescue Plan (ARP), which, in addition to other measures, allocated $50 million to the Environmental Protection Agency (EPA) for Environmental Justice (EJ) initiatives and provided funds to address health outcome disparities. However, the pandemic also negatively affected the 'traditional' green jobs such as clean energy. In 2020, the US lost around 307,000 clean energy jobs, according to an E2 Clean Energy Report of 2021.
But things aren't looking too grim. According to LinkedIn's 2022 Green Economy Report, the share of green talent increased from 9.6% in 2015 to 13.3% in 2021 (a growth rate of 38.5%). Meanwhile, the number of renewable and environmental jobs in the US has increased by 237% in the last five years, in contrast to the 19% increase for the oil and gas industry. At its current pace, the renewable sector will outnumber oil and gas jobs by 2023.
Despite these optimistic numbers, the US government is far behind the curve on creating legislation that would reduce the country's climate impact. The Biden administration did introduce the Clean Economy Jobs and Innovation Act, which would increase the number of clean jobs in the US, but it's deemed to have scarce chance of being passed by the Senate. Meanwhile, the World Economic Forum has predicted a mind-boggling 369 million new jobs by 2030 if businesses prioritize "nature-positive solutions" — ushering in a new brave era of green business and jobs.
But wait…what's a green job?
"The phrase 'green jobs' as a stand-in for 'environmental jobs' is actually very new," said Kevin Doyle, executive director of career development at Yale School of the Environment in the US. Green jobs used to be the preserve of environmental professionals—such as marine biologists or conservation scientists—until Van Jones came along as part of the Obama administration in 2009, at the height of the economic recession. The need of the hour was to create new jobs, and quickly. This is when green jobs went mainstream, explains Doyle.
As the president's Special Advisor for Green Jobs, Jones suggested that if the US government invested in greening the economy, it could create a lot of jobs quickly, especially for people of colour and those in low-income communities. The idea of green-collar jobs was born: blue collar jobs upskilled or upgraded as part of the creation of a low-carbon economy.
All shapes and sizes
During this time, different types of environmental jobs emerged. There were the normal, everyday jobs, such as electricians and construction workers, which were going to be used towards a green end. Then there were jobs that had never existed before, such as wind energy technicians and solar energy installers.
Today, jobs are considered green by their output—typically jobs in a renewable energy company—or by their process, such as jobs that are not directly related to the environment, but are "green" in their operations. This means workplaces that integrate environmentally friendly methods, such as a zero waste policy. This could be any office job, and by extension in the era of Covid-19, any WFH job.
Dr. Najma Mohamed, policy director at the Green Economy Coalition, explains that green jobs can exist across every industry and sector. "We realize that not everyone's going to have a job in renewable energy, in energy efficiency or waste management," she said. "We need to think about green jobs more broadly, given the point we are at in human history." It's time to start thinking about what sustainable jobs mean for office workers, accountants, economists—anyone and everyone outside the environmental sector.
Are all green jobs good jobs?
"In a sense you can say that most jobs will be green jobs in our working lives," says Andrew T Norris, a recruiter who specialises in sustainability careers and the founder of The Alpha Adviser. Sounds like a good deal, doesn't it? Fundamentally, it is.
However, there's a flipside. The International Labour Organization defines green jobs as "decent jobs that contribute to preserve or restore the environment." Here, Mohamed voices concern. "We always think that when something is green, it is good," she said. "Most of the workers in waste management and recycling are informal workers who work in very poor conditions with no social protection. Yet their jobs would probably rank among the greenest jobs! So green jobs need to be interrogated too."
Gender equality is another example. The renewable energy sector, for instance, is male-dominated, with women comprising only 32% of the workforce. "If you really want to be green and decent, it's got to be an equal access job too. Let's not greenwash," said Mohamed.
Taking matters into our own hands
The Biden-Harris administration has put out a detailed framework on how to create 10 million green energy jobs during their tenure. However, policy-making is a laborious process and the Build Back Better bill remains stalled in congress.
In the meantime, change is brewing elsewhere as individuals rethink their own relationship to work and the environment. Take Anneke Stolk, co-founder of Instagreen, an urban farming startup in Barcelona. Stolk, a product design engineer from the Netherlands, was working in an innovation consultancy for food science when she decided it was time to do something herself to solve urgent sustainability problems. "Climate change happens in large part due to the way we're producing food. So much needs to change. I started to feel more and more appealed to be part of that transition," she said.
She started to try ideas out with her friends on "balconies and in bathrooms, learning about hydroponics, aeroponics… and all the different ponics that exist!" After a while, they thought: "Hey, maybe we should seriously do something with this and see how we can make this into an actual company." After undergoing indoor agriculture training, Anneke started Instagreen.
Five years later, Instagreen feels part of the push that will force the Spanish government to adapt and respond to the sustainable practices that private companies are bringing into cities. Whereas before the government had not thought of rooftops as farm spaces, private operators are coming together to bring sustainable agricultural practices to urban environments.
Never too late to learn
Today, Stolk's urban farming startup also offers training and education for professionals from other domains who are looking for a career change. According to Mohamed, this sort of training is particularly important for green jobs to grow. "When there's a change happening in an industry, it takes almost a decade for [school] curricula to shift. So the private sector and hybrid forms of education need to step up."
It's also promising to see individuals from different backgrounds pulled into environmental careers. Stolk has applied her engineering knowledge to traditional farming practices and found new solutions for urban farming. As she puts it: "It makes it easier to think outside of the box if you're not already inside that box."
This brings a positive social change: individuals are proactively shaping the future of work, believes Doyle. "The thing that I'm most inspired by is the desire of people to bring together human issues like social justice, racial inequities and income inequality, with more traditional environmental issues of clean air, clean water, ecosystem decline and so on," he said.
Environmental scientists no longer work separately from those with a social cause. "I'm incredibly optimistic that this approach is going to be the solution as it starts being more scaled up, as people of all political stripes realize that it's working, that we need to do more of it and that we need to keep funding it," said Doyle.
The time is now
This all suggests that there has never been a greater need, nor a better time, to get involved in the green labor market. According to a Gallup poll conducted in 2021, 69% of US workers say that the company's environmental record plays a factor in their decision to work there. Norris, the recruitment expert, also confirms that the green economy is growing fast: "For every technical person you've got, you have an organisation which needs PR and communications, finance, HR. […] There are a lot of opportunities in this sector, the money is flowing in."
Of course, this is not straightforward, neither in terms of collectively building a green economy, nor personally finding the right green career path. But as Mohamed puts it: "Building a societal demand first is very important, and I am heartened that we are at the stage where people aren't quiet any more, where they stand up for what they want to do for work. […] But I shudder to think if I ever have to have a conversation like this again in 10 years' time."
The message rings loud and clear. "We have the answers, we don't need to spend even more time diagnosing the problem, yet again," said Doyle. "We have solutions, let's support them and let's allow that support to create more jobs for people who do want to do this work."
*Updated June 1, 2022
Photo: WTTJ
Follow Welcome to the Jungle on Facebook and sign up for our newsletter to receive our articles every week!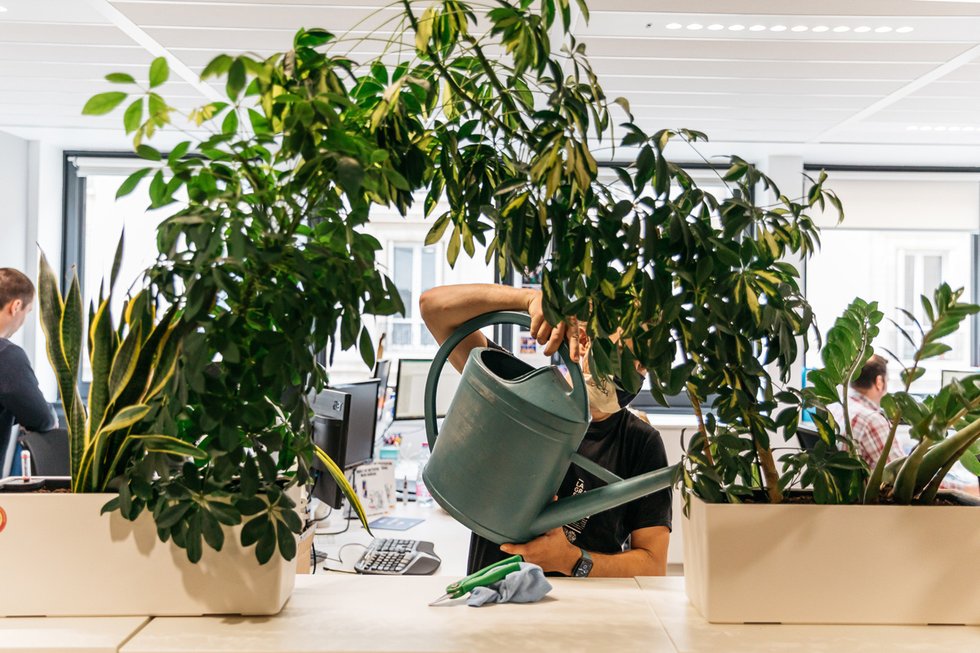 Looking for your next job opportunity?
Over 200,000 people have found a job with Welcome to the Jungle.
Explore jobs