Nothing to lose: 5 successful people who made the most of failure
Apr 01, 2019 - updated Sep 11, 2023
5 mins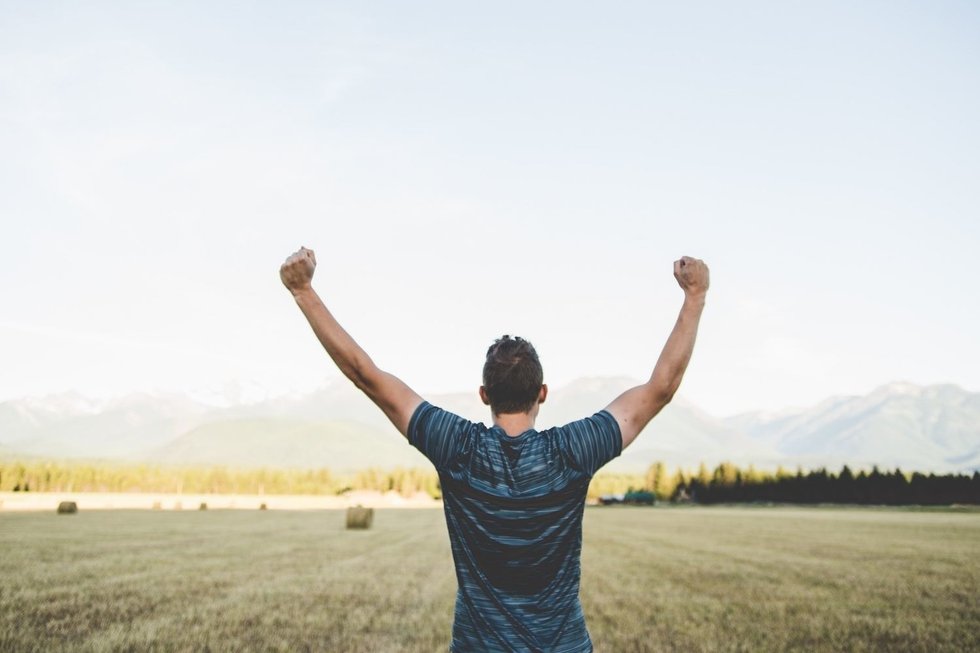 "Someone who has never failed has missed out on life"—Charles Pépin, philosopher
In some countries failure is a taboo subject, often seen as the opposite of success and almost never seen as a potentially rewarding experience. However, a shift in this attitude is occurring: following in the footsteps of FailCon, launched in San Francisco in 2009, entrepreneurs, athletes, and public figures around the world have been gathering to hold their own "failure conferences," to swap stories and discuss key issues. In an era that glorifies those at the top and where we regularly read of young start-up millionaires who also manage to find the time to play sports, meditate, and read a book per week, these conferences help to remind us that the path to success isn't always smooth.
Even the most successful people will have experienced failure at some point in their careers, right? Instead of giving up, how did they learn the lessons necessary to move forward? More importantly, can these lessons be applied to any stage of our professional lives?
Job hunting: don't let it get you down (even after 30 rejections)
Jack Ma, president and CEO of Alibaba Group. Photograph © Lentrepreneuriat.net
"No matter how smart you are, you will make mistakes again and again. Experiencing failure teaches you how to survive when you make mistakes"—Jack Ma
Before cofounding the Chinese e-commerce giant Alibaba, Jack Ma—the richest man in China—amassed a wealth of failures. He failed his college entrance exams three times, was rejected by Harvard Business School 10 times, and unsuccessfully applied for more than 30 jobs, including one at Kentucky Fried Chicken (KFC) in his hometown of Hangzhou: "I even went to KFC when it came to my city. Twenty-four people went for the job. Twenty-three were accepted. I was the only guy … "
Business life: bouncing back after a bad experience
Anna Wintour, editor-in-chief of American Vogue
"I think everyone should get fired at least once during their career"—Anna Wintour
Fashion's first lady, Anna Wintour, has reigned supreme for 30 years in her industry as editor-in-chief of Vogue. However, her career got off to a pretty dismal start when she was fired after only nine months as a junior fashion editor at Harper's Bazaar because her boss felt she didn't understand the US market. She bounced back quickly, but half-heartedly, at competitor magazine Viva. There is then an 18-month gap in her CV, which coincided with a failed romance and what she has called a "blue period," but she persevered, seizing every opportunity as it presented itself and going on to achieve the success she is famous for today.
Setting up: don't stop at the first hurdle
Brian Chesky, cofounder and CEO of Airbnb
Did you know that before they created the market leader in accommodation rentals in 2008, Airbnb's founders had to sell cereal boxes to survive? Based in San Francisco, they noticed that, just before big conferences, there wasn't a single hotel room left in the city. Ever-resourceful, they set up a website to offer accommodation in their apartment and made $1,000 in the first week. However, the concept was slow to catch on. "You are not an entrepreneur, you are unemployed," was the frank assessment given by cofounder Brian Chesky's parents. Broke, Chesky and co took advantage of the excitement surrounding the 2008 US presidential campaign and re-packaged (by hand) cereal as boxes of Obama Os and Cap'n McCains. Aside from the money they made, they attracted the attention of the people who most helped them to achieve success.
Taking charge: acknowledge failure, encourage risk-taking
Jeff Bezos, founder, chairman, and CEO of Amazon. Photograph by Michael Shane/The Verge
"If we make bold bets, we will have experiments [where the result is uncertain, but] which are often inherently doomed to failure"—Jeff Bezos
Amazon and Jeff Bezos: an inspirational pair in the world of business, as famous as they are successful, but nevertheless creators of "beautiful failures" such as the Fire Phone and an unexpected foray into the diaper market. But to listen to the richest man on the planet, the secret to success is to take risks like those. Not only does Bezos acknowledge and assume responsibility for Amazon's failures by stating that they "cost Amazon billions," but he also presents his company as the world's best place for learning how to fail. Through this approach to failure, he encourages a risk-taking culture among his staff.
What to do when you run it into the ground
"In the life of a boss, the highs are higher, the lows are lower, and the average is more pronounced. But the main thing is knowing how to keep good company"—Jean-Christophe Menz
Jean-Christophe Menz, a French ESSEC Business School graduate, was 25 years old when he launched Cook&Go, a company running chef-taught cookery workshops. With 18 months of experience at the food giant Danone under his belt and an unassailable entrepreneurial spirit, he watched his company experience rapid growth between 2009 and 2012: he raised capital for his project four times and expanded to New York, with revenue rising from €300,000 in 2009 to an astounding €5m in 2013. But by the time he realized his company was heading towards disaster, it was too late: Menz was juggling too many roles, which contributed to a shrinking cash flow and turnover. Bankruptcy proceedings and restructuring followed in 2014, along with a court-ordered transfer of ownership that put an end to an adventure that had lasted nearly a decade. "With no unemployment insurance, no real professional experience as an employee, and an entry-level CV, I sought to gain leverage from my entrepreneurial experience and the lessons I had learnt," he says. Armed with his failure, Menz then created a business-development consultancy with other entrepreneurs and is on the verge of launching a new company—"A leopard never changes its spots."
Takeaway tips:
Job hunting takes a long time and it's tedious. Countless CVs get sent out, the number of interview rounds keeps growing, applications are closed with no apparent justification, and you get to the final round only to be rejected. In this process of endless trials and tribulations, never get discouraged and, in particular, avoid taking rejection from a recruiter personally.

Were you fired, didn't make it past your trial period or have you just seen your company close? Get back in the saddle, even if you are going through some tough times. Don't give up on yourself and start applying for jobs, even if they're not what you consider your dream career. See it as a new challenge!

When you've got an idea you truly believe in, don't allow the project to collapse at the first sign of trouble. Not only will resilience help you to survive in the long run, but it will also help lead you to great opportunities in the near future.

Leaders who refuse to acknowledge and take responsibility for their own failures tend to create a climate of fear around themselves, which could lead to any number of opportunities being missed. Without just running off in every direction, it's important to be bold and embrace risk-taking.

One of the best ways to avoid failure—or make the most of it—is to ensure you are not alone on your journey. Exchanging ideas with others, even after having failed, allows you to see yourself in a new light. It is a key part of the process, whether the end result is success or failure.
Translated by Andrea Schwam
Photo: Welcome to the Jungle
Follow Welcome to the Jungle on Facebook on LinkedIn and on Instagram and subscribe to our newsletter to get our latest articles every week!