Unemployed? Your rights during the Covid-19 crisis
Jan 06, 2021 - updated Nov 02, 2022
5 mins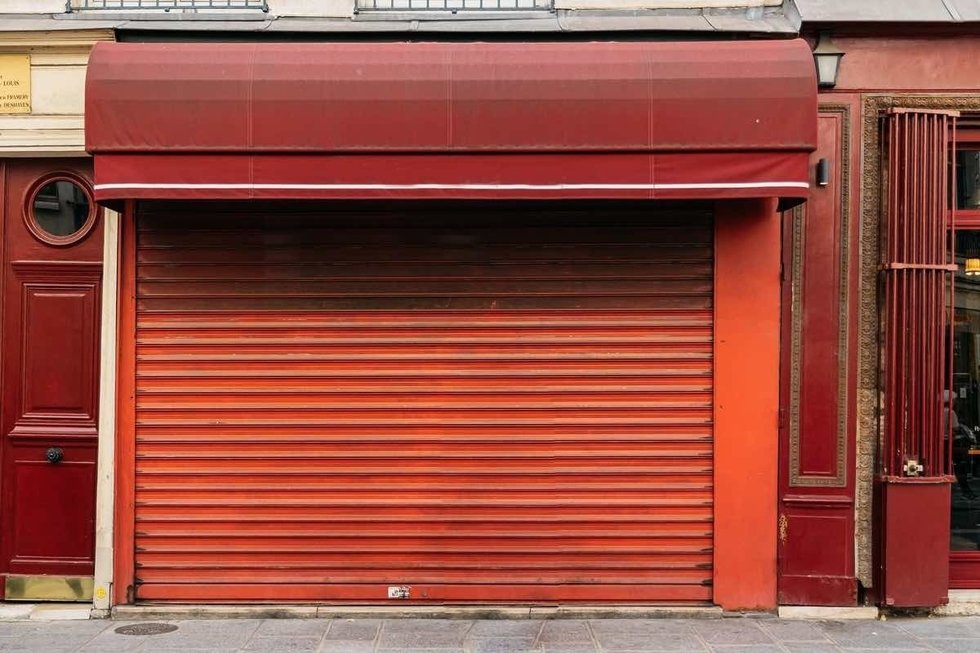 Covid-19 sparked a recession of epic proportions that shows little chance of waning as all four nations of the UK impose strict lockdown rules once more. The stress of losing our jobs is even overriding health fears: a recent poll revealed that financial worries are affecting 68% of us compared with 50% who are concerned about becoming ill. Perhaps you're a recent graduate or between jobs; maybe you were already out of work or made redundant due to the crisis. Whatever the reason, if you're unemployed here's all the information you need regarding rights and support through a tricky time.
---
Unemployment: the hard facts
In February, UK employment reached a record high of 76.6%, but that was before Covid-19 took over our lives. Unemployment has soared since the start of the pandemic and reached 4.9%, the highest level in three years, in the three months to October 2020. Government data predicts it will peak at 7.5% in mid-2021. The first lockdown saw the economy shrink by 20% in April, and subsequent lockdowns and restrictions are continuing to batter the economy.
There's no sugar-coating it: the outlook is grim. However, the economy is not predicted to contract so sharply this time. The UK economy is expected to return to growth in 2021 at an anticipated rate of 5.3%.
Here is all that you need to know regarding unemployment rights:
1. I have lost my job. What am I entitled to from my employer?
Covid-19 is not a get-out clause for businesses to cut staff. The same redundancy and dismissal processes apply, says employment lawyer Lauren Broderick at Slater and Gordon.
"Despite the current crisis, employers must still follow a fair redundancy process, Covid-19 does not provide an excuse to skip this. If not, those with over two years of service could bring a claim for unfair dismissal if they believe that there was no 'real' redundancy situation or that proper procedure was not followed," she said.
"This should include a statutory redundancy payment for the notice period and payment for any accrued but untaken holiday. People may also encounter issues with how notice payments are calculated, whether normal or furlough pay. If they have any questions they should seek legal advice."
2. Am I unemployed if I've been furloughed?
Between April and mid-December 2020, 9.2 million jobs were furloughed as part of the Coronavirus Job Retention Scheme. Furloughed workers are temporarily out of work, but they are not unemployed. In fact, they keep their employee rights during a furlough, confirms Broderick. "Anyone placed on leave has the same employment rights as before and remains an employee, despite not working during this period. Their pay may be reduced to 80% or topped up to 100% by their employer."
Furlough leave does not guarantee job security. Redundancy and dismissal can still happen and, according to Broderick, all the usual rules apply. "If you have over two years' service your employer should follow a proper procedure and have a fair reason for dismissal," she said.
What's more, when the furlough ends in April 2021, you might still end up without a job. "There is no guarantee the job will return after the current crisis ends," added Broderick.
3. My job contract ended during the lockdown. What happens now?
If you were on a fixed-term contract, you still have employment rights and can't simply be ditched by your employer, says Broderick. "If your fixed-term contract is not renewed and you have worked for the same employer for over two years, your employer would need to show there is a fair reason to not renew, for example, redundancy or conduct issues," she said.
"Amid the current crisis it is likely redundancy would be the reason and a person would be entitled to redundancy payments. If your employer terminates a fixed-term contract early they may be in breach of contract, and you may be able to take legal action."
There are stipulations, but Government guidance states that you may be eligible for furlough. It might not be watertight, but receiving at least 80% of your salary, up to a maximum of £2,500, is a much more lucrative option than claiming unemployment benefits.
4. Has Jobseeker's Allowance changed in light of Covid-19?
Universal Credit has replaced Jobseekers' Allowance for many people. However, if you were employed for two or three years and paid National Insurance contributions, you might be eligible for "new style" Jobseeker's Allowance.
There are no changes regarding criteria or the amount received, but you do not have to attend the job center for appointments until at least mid-June. Any new claim interviews will take place by telephone.
You also don't have to prove you're looking for work. "We will not be checking conditionality compliance regarding looking for and being available for work for the next three months," said Thérèse Coffey, Secretary of State for Work and Pensions.
5. What benefits can I claim?
Universal credit
The main Government benefit for those who are out of work or on a low income is Universal Credit, a contribution towards living costs. A staggering 1.4 million people applied for it between the start of the lockdown and mid-April. The standard allowance increases depending on circumstances, such as if you have children or need help with housing costs. The Government has increased standard payments in light of Covid-19 by £20 a month until April 2021.
Employment Support Allowance
If you or your child becomes ill with coronavirus or you have to self-isolate, Employment Support Allowance, a payment for those who cannot work due to sickness and disability, might be another option.
Local council support
A £500million Government hardship fund will provide council tax relief and financial support across England for those hit by the Covid-19 pandemic.

The Scottish Government has announced a £350million welfare and wellbeing package for local communities.

Northern Ireland is offering discretionary support in the form of a non-repayable grant for those struggling with living expenses as a result of Covid-19.
6. I am a recent graduate. What benefits am I entitled to?
It's not great news for graduates. A recent survey by the Institute of Student Employers has revealed that 27% of businesses are reducing the number of graduates they recruit.
You stop being a student on the last day of the course in your final academic year. From this point, you can claim Universal Credit if you meet the criteria. Plus, if you had a part-time student job and were on the payroll, there's a chance you could be furloughed, too.
In the meantime, keep up the job applications and don't lose hope—the ISE survey also found that a third of firms are undecided on hiring plans and the rest intend to continue with recruitment, with many looking to shift interviews and assessments online.
7. My internship's been canceled. What now?
Covid-19 has led to canceled internships and work experience placements. Internships have dropped by 31% while 68% of companies have canceled work experience. What is your best option? Talk to the individual who arranged the internship and see if you can reach an agreement, advises Broderick.
"The situation for those on summer internships will depend on the contractual relationship. There could be a legal course of action, but practically it may be better to discuss the situation with the company and rearrange the internship for a later date," she said.
8. Should I keep applying for jobs anyway?
In a word, yes! Recent data from the Recruitment & Employment Federation shows that since the summer, an increasing number of employers are looking to make permanent hires in the short and medium term.
Companies will use this opportunity to restructure, which means redundancies, new hires, and investment in other business sectors and departments that might be more profitable in a post-Covid world.
Information correct as of November 9th, 2020.
Photo: Welcome to the Jungle
Follow Welcome to the Jungle on Facebook, LinkedIn, and Instagram, and subscribe to our newsletter to get our latest articles every day!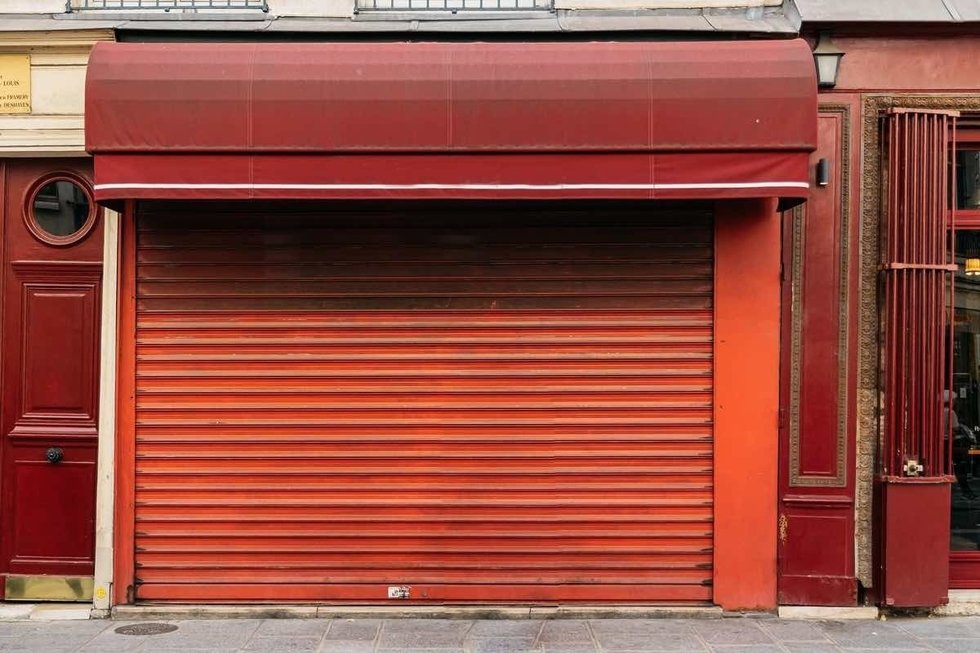 Looking for your next job opportunity?
Over 200,000 people have found a job with Welcome to the Jungle.
Explore jobs