The HR interview versus the interview with the CEO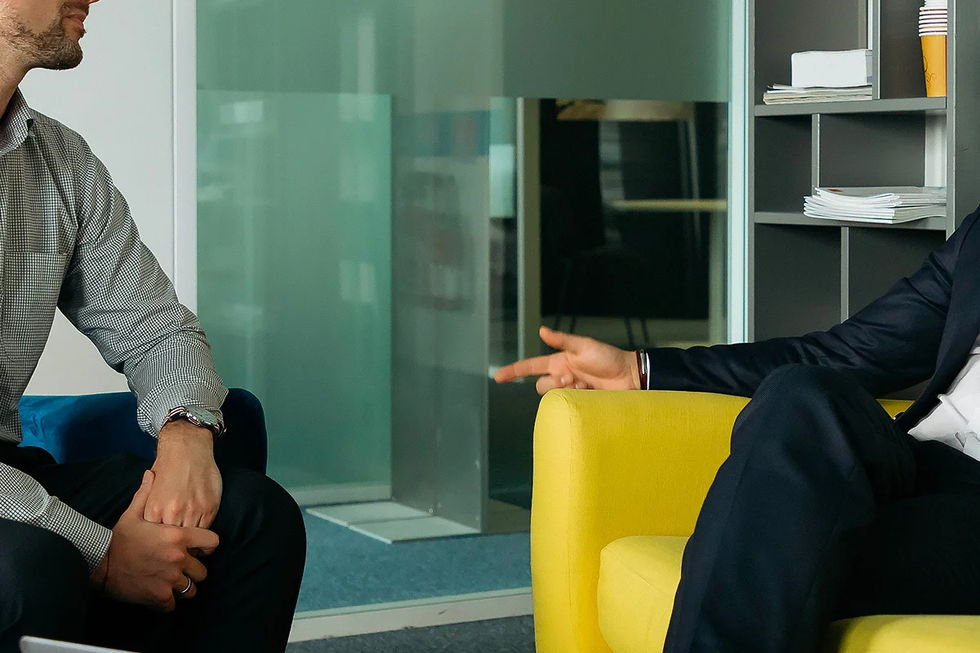 After the interview with the HR manager, many companies will propose one last meeting with the person who will be your manager (or with the CEO in smaller companies). What should you expect from each of these interviews? Why (and how) are they different? And, most importantly, how should you prepare for them?
During any recruitment process, you need to be aware that you will go through several stages and interviews. For the company to see you as the perfect candidate, you need to know how to tackle each step and know what skills and capabilities you should showcase.
Broadly speaking, you need to see the job interview as mutually beneficial: for the company, it allows them to ensure that your profile matches up with what they're looking for, and for you, to check that the position matches up with what you're looking for with regards to your next career move. For this reason, if everything has gone well and you've reached this last stage in which you'll meet your potential manager or the CEO, you need to bear in mind that the conversation will be different from the one you had with the HR manager.
What can you expect?
When you apply for a job, the first person you'll speak with over the phone (or in-person) often works in the company's HR department. The purpose of this first interview is to get to know you, go over your professional experience, get a sense of your motivation, and determine whether your personality is in line with the company and the vacancy.
But, in addition to your professional background, your personal interests, additional experience, your languages, periods living abroad, and the courses you've taken also reflect on you as a professional. So these topics may also be discussed during the interview with the recruiter.
Finally, the recruiter will likely ask you about your professional expectations: they will want to know whether these are in tune with the objectives held by the company and the department you'll be working in. Depending on the information given to you by the interviewer, this first point of interaction will help you to get an idea of how the company runs.
How can you prepare?
For this first meeting, it's worth getting to know the basic details about the company and to read up about all its latest developments, such as the main business areas or the latest news published in the press. This is the time to show that you're the ideal candidate for the role, and there's no better way of doing this than by showing that you're familiar with the company. The company's website and its social media profiles are sources of easy-to-access, reliable information.
When it comes to talking about your career, don't just reel off a detailed list of all your professional experience: it's best to highlight your achievements related to the work you'll be doing at the company. Include details about any IT knowledge you have or references to working in a team. For example, if you want to get a job that requires a global vision of projects or relations with branches in other countries, it is a good idea to talk about your experiences living abroad and mention your official language qualifications.
You can turn to LinkedIn to study the profiles of other employees with your role (or a similar one) at the company and see what skills they highlight: studies, IT programs they know how to use, languages, etc. This will allow you to identify your strengths and be able to focus on them during the interview.
When it's your turn to ask questions (normally at the end of the interview), show interest in promotion opportunities, whether there are any collaborative endeavors with other companies, and the reasons that led the company to look for a candidate for this post (for example, whether you're going to be replacing someone or whether it's a newly created position). Again, showing an interest will help you.
What can you expect?
You're so close to getting the job: you've already spoken about your career, you've explained what your expectations are, and you've asked about the company's culture. Now it's the company's turn. In this last interview, the interviewer will speak a lot: they'll explain who they are, what they do in the company, and what they're looking for.
If the person sitting in front of you is following the advice given by Jeff Bezos, a man who once hired people for an investment firm before becoming the CEO of Amazon, this person will likely get you to consider an imaginary problem or a real problem for the company to see how you react in challenging situations. This interview technique employed by CEOs is quite common – however, it can take on different formats. For example, in job interviews, Gianpaolo Santorsola, Executive Vice President at Adevinta Spain, always asks the following question: "Tell me about a time you had a problem and you thought 'I don't even know where to begin,' and tell me what you did subsequently." His aim? To detect within the candidate the capacity to learn in an agile way.
Whether it's with your future manager or with your CEO, it's quite likely that the interviewer will take an interest in your professional experience. However, it won't necessarily be about the positions you've held (the HR manager will have already asked you about these), but rather about the decisions you've made. For example, if you've changed jobs a lot recently, you can expect the interviewer to want to know why: the company may be currently looking to invest in an employee long-term so they can train them up with a new purchasing or management system. Answer honestly: changing jobs doesn't speak badly of you – as long as you can explain your reasons for doing so.
How can you prepare?
This interview is different from previous ones because rather than figuring out whether your experience and skills make you a good candidate, what the manager or CEO is looking for is to find out whether you're a good match for the vision they have for the company and also the way they work on a daily basis. It's hard to know exactly what to expect beforehand, given that every CEO is looking for different values within their employees.
In any case, you will always have the chance during the interview to explain what you can bring to the table and showcase your expertise in the sector. To do this, you can turn to your previous experience which can serve as an example. This is also your chance to show that you are decisive, efficient, and imaginative.
Every manager or CEO will use a different formula, but you should undoubtedly expect them to try and ascertain your ability to solve problems in the day-to-day: a boss is looking for a coworker that will help them reach their objectives. For example, as the former CEO of ModCloth, Matthew Kaness, recounted in this interview, a candidate once turned up to a job interview with a list of suggestions about how to improve the company's app: "I loved seeing that initiative. I think everyone should come to an interview with a thousand ideas."
Before the interview, you can dedicate a bit of time to researching the CEO or future manager who will be interviewing you: this will allow you to get a better picture of them and approach the interview with more confidence, knowing what you have in common. After all, they're a manager, not an alien.
The professional world is a highly competitive place: success has to be earned on a daily basis and at every single step along the way. However, if ultimately you don't get the position, use the experience as a means for learning and to keep on progressing.
Translated by Jamie Broadway
Photo: Welcome to the Jungle
Follow Welcome to the Jungle on Facebook, LinkedIn, and Instagram, and subscribe to our newsletter to get our latest articles every day!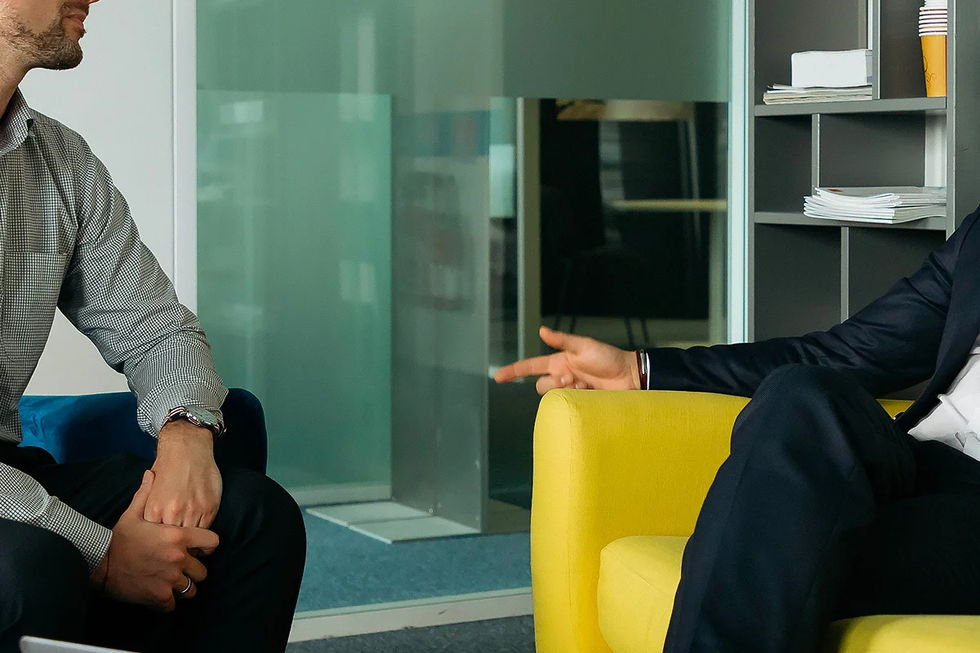 Looking for your next job opportunity ?
More than 200,000 candidates have found a job with Welcome to the Jungle
Explore jobs