How do you end a job interview without making it awkward?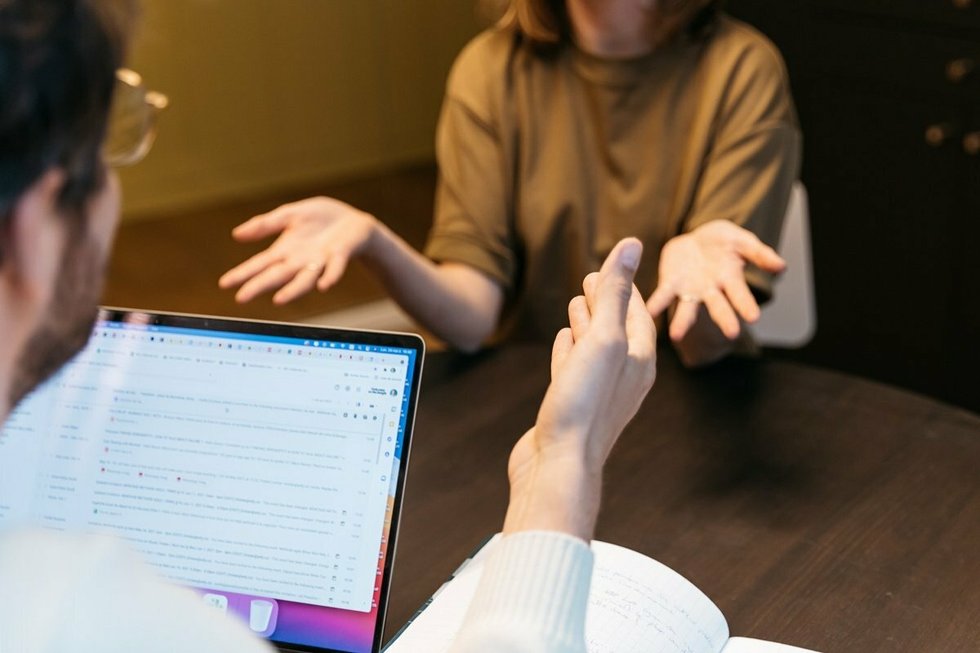 The conversation is flowing, you've responded perfectly to all the recruiter's questions… But little by little, the dialogue tails off until that awkward moment when you're staring at the whites of their eyes and the only words on your lips are: "So… yeah." How do you save the best for last in a job interview? Should you let silence fall, or take the initiative to end the conversation? Follow our guide to avoid the pitfalls.
When do you need to end the conversation?
Don't worry, you're not the only one who has to deal with this kind of awkwardness. Most of the time, when two people are talking, they don't know how or when to end the conversation, as the US study Do conversations end when people want them to? has shown. Harvard Ph.D. psychology student Adam Mastroianni and his team found that only 2% of conversations end when both parties want them to. The study also shows that people have a difficult time understanding when the person they're talking to wants to end the conversation.
If this happens in a job interview, there's no need to torture yourself about how to deal with it, even if there's a pause in the conversation or a physical sign that raises a red flag (the recruiter standing up, for example). It's not your problem. "There's an unspoken rule that the recruiter is the one leading the interview," says Sophie Bellec, a recruitment consultant in human resources. "Otherwise it means they're not doing their job properly." Even if the interview is a genuine conversation between a candidate and a recruiter, it is still the recruiter who's in charge. "The normal codes of politeness compel the recruiter to manage the timing," says Thibaut Peyron, executive search director at Talentpeople.
You have the last word
Once your conversation is over, the recruiter will, either directly or indirectly, give you the opportunity to make a final point."Even if I'm leading the interview, I always let the candidate get the last word in," says Bellec. In other words, this is your last opportunity to make a good impression! When you're asked "Do you have any more questions?" this is how you reply:
1. Ask questions
The candidate should always ask questions during an interview. This is how you demonstrate your interest in working in the company. Bellec says: "The worst thing to do is not to have any questions. It's worrying for a recruiter as it might demonstrate a lack of vision on their part, and show that you were suffering in the interview. And be careful not to ask a question about something you've previously discussed. That's a big mistake -– unless you're trying to clarify a point you didn't understand."
2. Recap
Once you've got your answers, take the opportunity to quickly summarize the main challenges of the job and the work environment."It's a sign that you've been paying attention during the interview, that your critical-thinking skills are sharp, and that you're agile. You know how to take the opportunity to have the last word," says Bellec.
3. Keep it going
This is the moment to prove how motivated you are by focusing on one or two relevant details that might be of interest to the recruiter. And if you have a concrete, relevant example, don't hesitate to share it with them. "Recruiters need to be reassured. Good candidates will know how to respond to their concerns. You need to be prepared, be confident, and have a strong sense of self-esteem," says Peyron. "And always thank the recruiter for their time." You can do this by email a few hours after the interview or leave it to the following day.
However you handle it, don't let this opportunity pass you by because recruiters appreciate it."It would be a shame, or might even come off as cold, for a candidate not to seize the chance to speak up one last time. I'd take it as a lack of intellectual agility," says Bellec.
4. The timetable—and the pause
Normally, at the end of an interview, the candidate should leave with a good idea of the timetable (when to follow up with the recruiter, start date, etc). If you haven't been given this information, don't hesitate to ask for it, politely. On the other hand, if a recruiter stops speaking, don't take the initiative and wrap up the interview: it won't be appreciated."It would be inappropriate for the candidate to take this upon themselves," says Bellec. "It would lead me to think that they were not interested in the job. If that's the case, they might as well say so straight away and end the interview properly."
What about a video-call interview?
Has the Covid crisis shaken up job interview codes? No more physical contact, no more travel time, less body language to analyze… "For a video-conference interview, the relationship is nothing like that of a physical interview," says Peyron. "It may be that it's up to the candidate to end the interview in these circumstances. In any case, it might seem less impolite than in a physical interview where the candidate has been asked to come in." If in doubt, don't do it.
These moments where you make small talk about nothing at all have disappeared. In a video call, you say goodbye, click, and it's over." -Thibaut Peyron, executive search director at Talentpeople
Is it the same for the firm handshake, which has always been important for recruiters? "Perhaps it was too important for us. From now on, it might perhaps be replaced by a little wave of the hand. It will be up to candidates to reinvent themselves when physical interviews start again," says Peyron. If you love the small talk with recruiters as they're seeing you to the door, you'll have to come up with some other tricks instead. "These moments where you make small talk about nothing at all have disappeared. In a video call, you say goodbye, click, and it's over." It might be hard for you as a candidate to strike up an informal conversation via your screen, but you should seize the opportunity when the recruiter asks you about your hobbies or any other non-work subject. When the recruiter tells you the interview is over, you could ask them about their job: "Do you have a lot of work at the moment?" or "Is it a busy day for you?" One thing's for certain, whether it's a video call or not: don't forget to say goodbye properly, "without rushing it", says Peyron.
Translated by: Kalin Linsberg
Photo: Welcome to the Jungle
Follow Welcome to the Jungle on Facebook, LinkedIn, and Instagram, and subscribe to our newsletter to get our latest articles every day!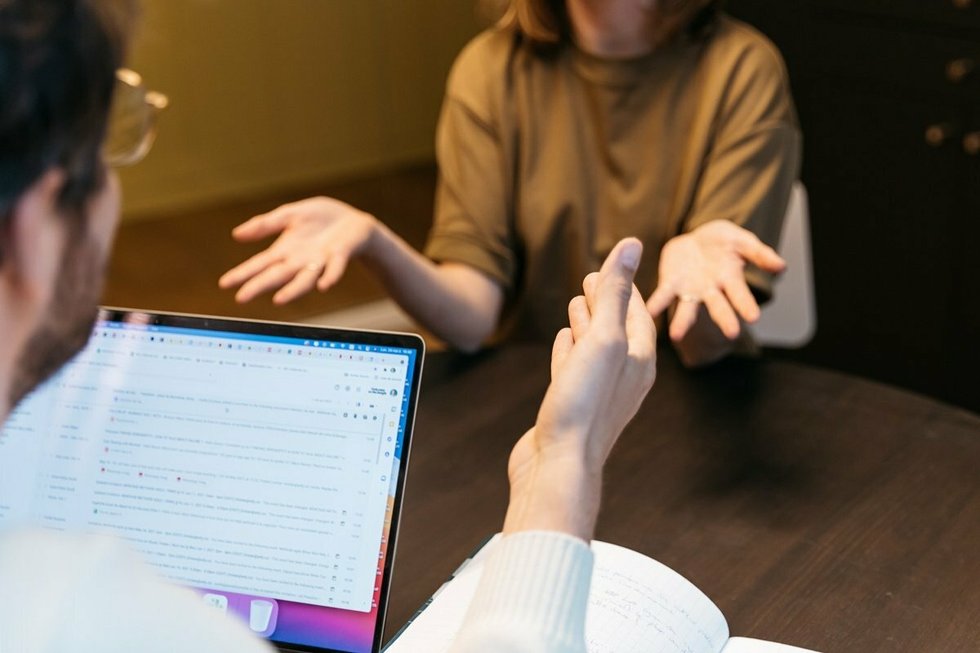 Looking for your next job opportunity?
Over 200,000 people have found a job with Welcome to the Jungle.
Explore jobs