Job interview with the big boss: how to handle this last round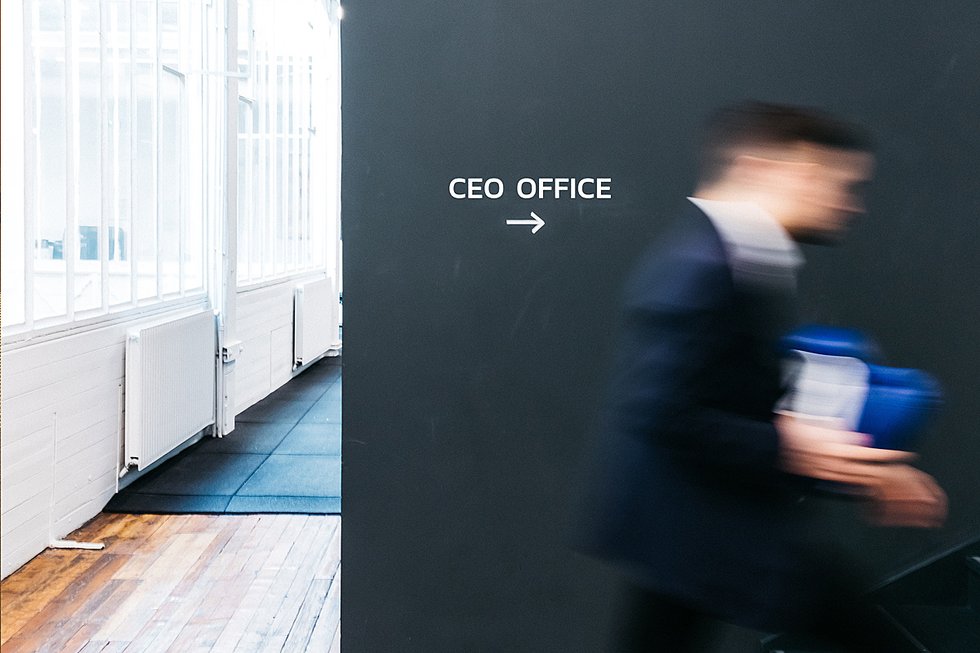 Telephone interview? Check. HR interview? Check. Interview panel? Check. You have gone through every step of the recruitment process and now you are at the final hurdle—an interview with the company founder. It's a little daunting but definitely a good place to be! This encounter might seem intimidating just because you are actually starting to imagine yourself in the position. Plus, the thought of meeting the head honcho is actually a bit unsettling. So how can you be convincing enough to get the job? Here are a few tips to help keep you calm until it's all over.
---
Understand what's at stake at this interview
Meeting the company's CEO or founder usually means that you have made it through to the last stage of the selection process, which will finalise your application and decide if you're going to be part of the company. If you have come this far, it is because the people who you have met up until now have vetted and approved your skills, and truly believe you can do the job. As a result, you are among the final few candidates. It might feel as if you've done the hardest part already, but you definitely don't want to fall at the last hurdle either. So, how does this round differ from the previous ones and how are you going to persuade everyone that you're the right person for the job?
What makes this interview so special is the fact that the big boss will be there to have the last word. The founder or CEO apparently wants to be part of the selection process and get to know future employees before they make a commitment. Even if the entire team validates your candidature, the MD could still veto everything. If the founder is not won over by you, then HR will have to use all their powers of persuasion to convince them that you are the right candidate for the job.
However, the interview with management is not always supposed to be the last and highest hurdle before landing the job. Sometimes it is just the company's way of trying to convince you to join them. By taking the time to meet potential employees, the CEO is creating a positive image, both personally and of the company. He or she is coming across as invested and accessible, which can make you feel reassured or even empowered. During this kind of interview, the founder will often fill you in on the company background and the concept behind its creation. They will try to express their vision and their values while assessing whether you fit in to all that. This is meant to be an inspiring interview that primarily lets you find out about who you will be working for, but it's also an opportunity for you to assess whether you want to join the company. In fact, you are supposed to be wooing each other: you, by confirming your potential that the recruiters spotted, and the CEO, by making the company sound as appealing as possible!
7 key steps to prepare for an interview with the company founder
1. Find out about the founder's profile
In terms of this encounter, the best way to prepare is to dig up as much information as possible about the person you will be meeting. From a strategic point of view, it's definitely a good idea to take a look at their Linkedin profile. It will give you prior knowledge of their training and qualifications, as well as any previous employers before starting their own business. This will allow you to plan more specifically for the interview and to anticipate the kind of exchanges you might have. Does the founder have an engineering, financial or sales background? While there are probably as many profiles as there are company founders, their expertise and experience often speak volumes about them. Furthermore, if you know a little about their profession, it will give you key facts that will help you to anticipate potential questions they might ask you: technical, strategic, on business development or any other issues. You never know, you might even find out that you have something in common!
What's more, always carry out an extra little bit of research by typing their name into search engines. You could find valuable information on prizes they may have won, for example, through interviews they have had or conferences they have been part of. It's not about doing any Facebook or Instagram stalking but rather collecting as many professional elements as you possibly can about them so you feel prepared.
2. Learn as much as you can about the company beforehand
Knowing a little about the founder's entrepreneurial adventure will tell you a lot about their personality, ideas, plans and vision. So take the time to learn about the company's history—the original idea, who the first investors and fundraisers were and so on. This way you will be abreast of company values and its journey, both of which have probably influenced company culture. The time that you spend learning about the company will show how much preparation you have put into the interview. It is therefore an indicator of how motivated you are about getting the job.
Don't forget to familiarise yourself as much as possible with the company's current activity: identify its flagship product or service, its target market, business model and company strategies. Also make sure you get to know the company's work values and practices, which will give you an idea of day-to-day life in the office. Take a moment to sum up all the interviews that you have had so far with different company representatives to give you an insight into company culture. It's an effective way to show that you know how to step back and look at the bigger picture, in the same way as a CEO has to on a daily basis.
3. Prepare a pitch that explains why you want to join the company
This exchange with the founder may differ slightly from the previous interviews. During this one you need to focus on two factors: your intentions and your ability to provide effective solutions to problems that could arise in the advertised position. The founder is most interested in what is driving you to join their venture, which is also their baby. This means that your presentation must answer these questions: "Why this position?" and "Why this company?"
4. Show how you can look at the bigger picture and and put things in perspective when it comes to your job and your industry sector
As well as demonstrating your skills and motivation, you will have to prove that you have some insight into the sector and substantiated arguments on its evolution. It is a good way of showing that you know how to put things into perspective and be open-minded while still providing a critical eye that could be useful to the company. In fact, it is highly unlikely that the founder will only be looking for clones or minions. In theory, they will also be interested in people who bring another point of view to the table—new ideas or new techniques that stem from elsewhere—all within the realms of the job description, of course.
5. Listen, listen, listen
During an interview with the founder, you won't necessarily speak the most! Make sure you listen carefully. The founder will give you a glimpse into the company's vision and is in the best position to provide you with valuable insights. It is also an opportunity for them to relay what they envision for their teams moving forward, as well as their management style. Both of these are well worth taking into consideration before you decide if you want to join the company. Make sure to bounce off these comments and ask questions for further clarification! Listening—especially if it is active—can only be positive: it shows that you are capable of adapting your attitude according to your counterpart. Not only are you able to hear them, you acknowledge their stance and understand their expectations, which lays the foundations for a relationship based on trust. This, of course, could make all the difference.
6. Ask relevant questions that will challenge the founder
Asking the right questions during an interview is a game-changer, but it is even more important when you are meeting the CEO. You are in the same room as the person who steers the company's corporate development plan, so it's time to learn as much as possible and show them that you understand any issues they might be experiencing through the relevance of your questions. You should definitely ask a few questions or bounce off their comments as the interview progresses, but make sure you save a few for the end, especially for that moment when they ask, "Any questions?" The most appropriate questions are generally related to the position you applied for: the success rate, the company's challenges, their long-term strategies and so on. You could also ask them for more details on the company's ventures and challenges. You should, of course, prioritise open-ended questions that will give the founder more freedom to elaborate on their answers.
7. Be yourself
This is not so easy, since you are meeting the CEO! However, remember that this interview is supposed to confirm if you are a good match for the team and the company or not. In theory, if you have come this far, it is because you fit the job description. It's safe to say that at this point you should continue being yourself because now it will be all down to instincts and expertise. The founder is supposed to come out of this meeting convinced that you're the right person for the job, so keep things simple and spontaneous rather than pretending to be someone that you're not.
Even if meeting the MD can be a little intimidating, it won't necessarily be the most technically difficult interview. Nevertheless, it is quite draining and requires a certain amount of preparation for it to lead to a genuine mutual desire for the two of you to work together.
Good luck!
Translated by Mildred Dauvin
*Photo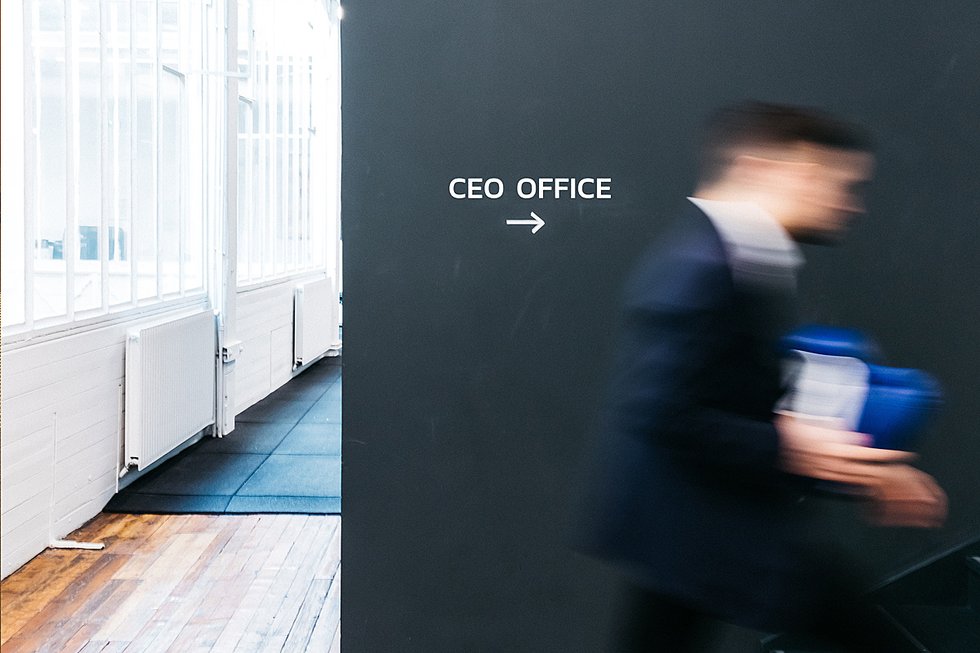 Looking for your next job opportunity?
Over 200,000 people have found a job with Welcome to the Jungle.
Explore jobs