Easing the burden of student debt: how to negotiate a repayment plan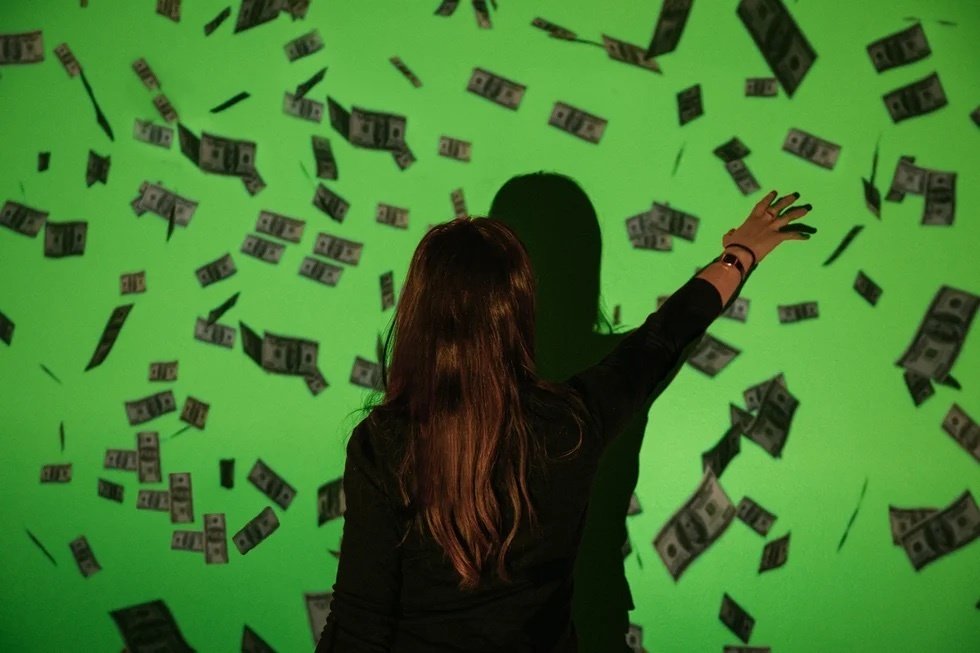 A collective sigh of relief swept across the United States when, on August 24, 2022, President Biden announced a new plan to forgive student loan debts up to $20,000. While such a sum sounds burden-relieving, when you crunch the numbers, it's not enough to drop our shoulders. Considering the average federal student loan debt is $34,800 for a Bachelor's degree, the average entry-level annual salary in New York City is $46,317, and the average cost of living is increasing at a rapid pace, it's simply not enough to fight the national student debt crisis.
But it's not all doom and gloom for recent graduates. Employers are catching wind of their employee's student debt concerns, and many are starting to include student loan repayment in their recruitment and retention strategies. And it seems to be effective. One report from ASA, which surveyed 500 employees ages 22 to 33, confirmed the negative effect that student loans have on their focus, long-term financial planning, and overall well-being. Because of that, 86% would commit to a company that helped pay back their student loans for a minimum of five years.
To learn more, we spoke with Michael Riordan, CEO of BenefitEd -a company that offers education benefits programs, including custom student loan repayment, tuition reimbursement, and college savings programs. He explains what corporate student loan repayment programs are, how they work, and how job hunters can negotiate a repayment plan as part of their benefits package.
What are corporate student loan repayment programs?
Student loan repayment programs can be part of a benefits package an employer offers in an effort to attract and retain top talent. Companies might handle this internally, or they can contact a business like BenefitEd, which works with employers to help them craft, reexamine, and administer their student loan repayment and education benefit programs. BenefitEd collects student loan information via data aggregation and entry from employees and transacts the employer benefit amount from the employer to the loan.
"Employers come to us because employees are hurting from student loan debt, so we're helping them meet a direct need. It's a win-win for recruitment and retention as well as the satisfaction of their employees," Riordan notes. BenefitEd also acts as a support service for employees who might have questions about their loan repayments.
How do corporate student loan repayment programs work?
Though it will vary from company to company, Riordan notes that the most common plan employers will offer for student loan repayment ranges between $150 to $250 per month for each eligible employee. As for what can affect this, Riordan says, "Some employers might contribute more for their full-time employees versus part-time, or provide a tiered contribution, depending how tenured you are; the longer you've been in the program, the more the amount increases."
Certain professions and skill sets are another consideration, too. Riordan notes that certain roles, especially those in healthcare (like nurses and doctors) or professional services (such as engineers, accountants, and lawyers), have a better chance of receiving an increased repayment amount due to their specialized nature.
What are the conditions of student loan repayment programs?
Because most employers want to use student loan repayment programs as an attraction and retention strategy, employees will usually be eligible immediately. "It's not common that we see tenure requirements to join a company's repayment plan," Riordan shares.
Regarding whether the type of education or degree is a consideration when an employer offers a repayment plan, Riordan confirms most aren't concerned. "The data around student loans in the United States isn't linked to a certain degree," he begins. "Typically, the aim is simply to help the employees from a student debt perspective and so the type of degree doesn't matter." However, keep in mind that in some cases, the tuition repayment model varies depending on the role and specialization. "However, any type of student debt should be eligible if a repayment model is in place," Riordan confirms.
One caveat could be a callback, where a company may ask you to reimburse the amount they paid you if you part ways with the company within a year (or less). "This is usually only seen with higher repayment amounts," Riordan says. "You'll want to clarify the terms with your employer from the start."
What about the new government initiatives for student loan debt?
Prior to the August 24, 2022, announcement to forgive student loan debt up to $20,000, on March 27, 2020, President Trump added Section 127 to the Coronavirus Aid, Relief, and Economic Security Act (the CARES Act) that allows employers to pay their employees' student loans tax-free up to $5,250 per year.
So what impact could these government initiatives have on repayment programs? "Employers are watching this, and there are still questions about whether the student loan forgiveness plan is legal," Riordan says. "But of course, some are asking, 'Do I want to spend money on this if the government is going to step in?'"
He explains that even if the plan goes through, it would be one-time help and assistance; it doesn't change or solve anything of ongoing debt and the cost of higher education. "Within four years, total student loan debt will return to its current level, and those employees will have the same issue. It's really just a short-term fix, so companies shouldn't dismiss including it in their benefits package," he notes.
How can job hunters negotiate a repayment plan as part of their benefits package or negotiate the terms of an existing repayment program?
If you've reached the negotiation phase in an interview with a potential new job, a student loan repayment program could be something you leverage in your benefits package. Salary isn't the only aspect of negotiation, Riordan explains. There are plenty of elements of an employment contract that can be negotiated -including healthcare and office perks for onsite jobs and, of course, load repayment programs. "Student loans are currently at a 0% interest rate; if you take an average debt situation, with a repayment plan, you could pay it off in half the amount of time and reduce interest. The long-term benefits are significant."
As for how to approach it, Riordan feels a direct approach is best. "Simply ask, 'Do you offer a student loan benefit program?' to understand what you would qualify for and when. Send the message that it's important to you. If you're someone they really want to hire, they'll likely want to execute what you value to get you on board." As the saying goes, if you don't ask you don't get, so go for it and see what happens!
Key takeaways: Can you negotiate a student loan repayment plan as part of a job offer?
Negotiating a student loan repayment plan can be a great way to get more out of your new job offer without focusing strictly on salary. Here are three key things to remember when considering if a student loan repayment plan is something you want to see in your benefits package and how to get the most out of it.
Master the basics of negotiation: If you're looking for where to start and how to straddle the line of negotiating without coming on too strong, familiarize yourself with some of the foundational aspects of how to do it like a pro.
Leverage your degree: If you went to school for a highly specialized profession, particularly in healthcare or services such as accounting or law, you could use that as an opportunity to receive a higher monthly repayment amount on your student loan.
Don't be afraid to ask for it: Perhaps the most important piece of advice is to put it on the table in the first place and make it known this is something you value.
As Riordan says, "Tell your employer what benefits you. Even if a student loan repayment plan is something they offer, companies come to us often for one-off, special situations if they have an outstanding candidate asking for it. Don't be afraid to inquire."
Photo: Welcome to the Jungle
Follow Welcome to the Jungle on Facebook, LinkedIn, and Instagram, and subscribe to our newsletter to get our latest articles every day!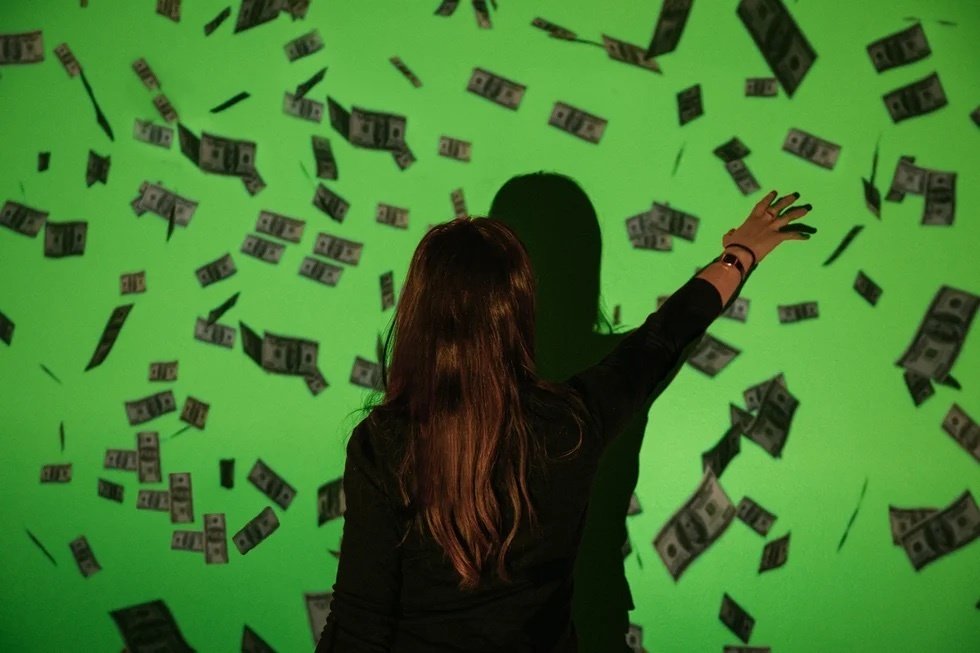 Looking for your next job opportunity?
Over 200,000 people have found a job with Welcome to the Jungle.
Explore jobs