Hot job with no healthcare: What should you do?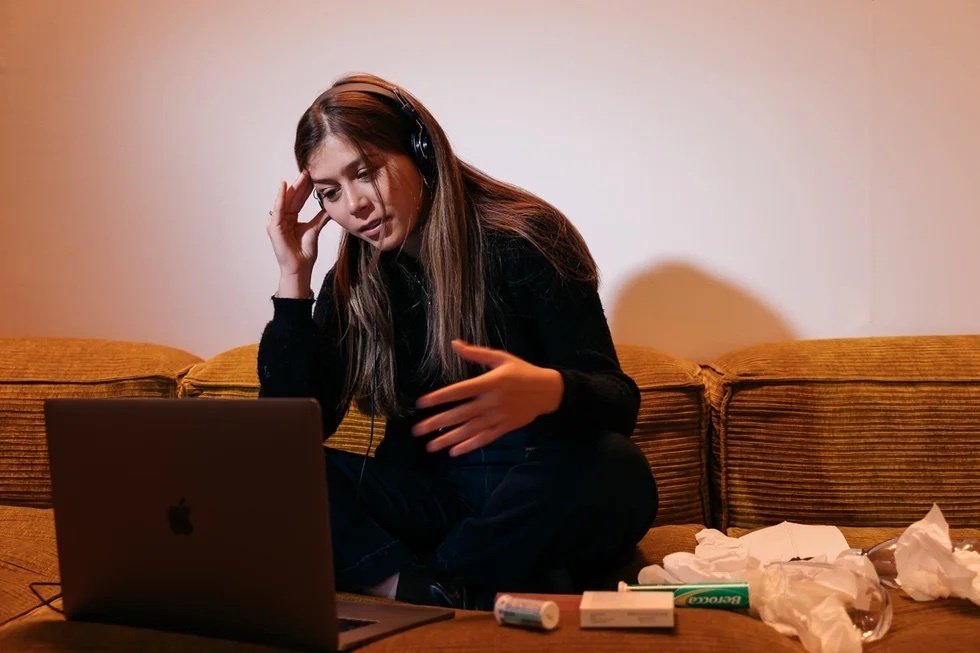 Landing a job offer is a joyful experience. You may feel energized, inspired, or, frankly, just plain relieved to have a consistent paycheck. But securing full-time employment doesn't always guarantee something just as crucial as a salary—health insurance. Although nearly all large employers offer some form of health coverage, just two-thirds of smaller companies (between 10 and 199 employees) do, according to a Kaiser Family Foundation (KFF) survey in 2022. What's worse? If you work somewhere with three to nine employees, just four in 10 of those employers offer insurance. If you work part-time or are self-employed, securing health insurance through an employer is also unlikely …
In the US, where healthcare costs are notoriously high without the payoff in terms of positive health outcomes, you'll want to make sure you're covered. Forty-seven percent of insured US adults find it somewhat or very difficult to afford healthcare costs, according to another KFF 2022 survey. That stat jumps to 85 percent among uninsured adults. Black, Hispanic, and low-income adults report higher difficulty affording healthcare costs than their white or higher-income counterparts too. If you find yourself in this situation, we've broken down what you should consider if a job offer with subpar health benefits lands in your inbox. Let's start with the basics.
Do employers have to offer health insurance coverage?
Any employer with over 50 full-time employees in the past year faces a penalty if they don't offer health insurance coverage under the Affordable Care Act (ACA). That penalty can be up to $4,320 each year for each employee for 2023, per the IRS, and it increases annually. There are specifications as to which employees are considered full-time, an affordability threshold for the insurance offered, among other requirements, too.
Small employers—or any organization with less than 50 workers—do not have to offer coverage. Jha'nee Carter, a human resources professional turned corporate mentor who runs The HRQUEEN, notes that if you have a contract that requires your employer to provide insurance coverage, such as a collective bargaining agreement through a union, then those employers would be required to provide it.
When faced with a potential employer that doesn't provide healthcare coverage, understanding your options is key. "Healthcare is a fundamental human right, and it's important for employees to be aware of their options, especially when a potential employer does not offer these benefits," says Carter.
The healthcare marketplace
For those who aren't offered coverage, that's where the healthcare marketplace comes in—a system spurred by the ACA over a decade ago. At the time, it was considered a meaningful step forward in reducing the number of those uninsured. It also barred insurance companies from denying coverage to individuals due to preexisting conditions.
The ACA created "an alternative marketplace to employment-based coverage that never existed before," says Paul Fronstin, the director of Health Benefits Research at the Employee Benefit Research Institute. The simplest way to get started is to visit www.healthcare.gov.
Several states, including New York and California, offer their own state-based marketplace system, but if you click "Get Coverage" and select your state on the federal website, you'll be directed to the appropriate marketplace if that applies in your state. You may only be eligible to sign up during an enrollment period, unless you've recently lost a job, turned 26 years old, gotten divorced, or other qualifying life events.
What if a marketplace plan is too expensive?
Other options may be applicable to you if a marketplace plan doesn't fit your budget. The best option could be to join a spouse's employer plan, says Frontin. If you're under 26, you're also eligible to join a parent's insurance plan.
Tax credits to subsidize a marketplace plan are available to many workers—even those with moderate or high incomes, according to the experts we spoke with. You could also determine if you're eligible for Medicaid, cover for certain low-income workers, or the Children's Health Insurance Program for children, Carter adds.
If your premium on the marketplace is higher than what's in your budget, you could look into other programs to cover necessities, such as food benefits through the Supplemental Nutrition Assistance Program, income-restricted housing, free tax preparation through the IRS, and more.
Don't count yourself out on potentially qualifying for government programs, says Elisabeth Benjamin, Vice President of Health Initiatives at the New York-based policy and advocacy organization Community Service Society. "You have a lot of gig workers and actors and people in the entertainment industry or artists, a lot of those folks have what [are] called deductions on their taxes so their adjusted gross income really knocks down quite a bit," Benjamin says. "You would be surprised how much financial assistance one can get."
Your local city or state government social services or health agencies would be a good starting point to see if you're eligible, as well as local nonprofit organizations with benefits and social services workers.
Starting point to negotiate
As a longtime HR professional, Carter cautions job hunters from immediately accepting an offer without insurance. "If an employer doesn't provide healthcare benefits, it might indicate their overall approach to employee welfare," Carter says. "If they're kind of like, 'Hey, yeah, we don't offer it,' and that's it—that's a red flag to me."
But if you are excited about the offer, don't miss out on a negotiation opportunity. Research the cost of premiums on the marketplace and be specific. Carter adds, "I would come prepared with research. You need to know a number. Don't just walk in like, 'Hey, can you bump it up?' Well, bump it up to what? If you give them that luxury, then it might not be anything." You could also inquire about other well-being initiatives as you're negotiating.
Beware of "junk" plans
Some health companies may advertise short-term plans at too-good-to-be-true prices. Health policy experts call them "junk" plans. Other plans known as healthcare sharing ministries can be misleading to consumers. "We call that junk insurance," Benjamin says. "Those are often scams. They claim and consumers believe that they're getting comprehensive health insurance." Some companies may not even be linked to a legit operation whatsoever, she says.
New healthcare companies are growing in recent years, offering membership fees for preventative care or even other well-being packages to ease access for underinsured, often young professionals. Some offer telehealth options for subscription-based skin care, contraceptives, or mental health prescriptions. Though these options may help you access certain care easily, "the biggest con is that it's not insurance," Frontin says.
You'll want to be prepared with a genuine insurance plan for the worst types of accidents or health emergencies—a hospital stay, treatments for serious medical conditions like cancer or surgery, a broken bone. "I think of insurance as financial protection for unexpected events that cost a lot of money," says Frontin.
Key takeaways
A job offer without health insurance coverage may be a worrisome indicator of the company's priorities. But if an employer doesn't offer you health insurance coverage, "it's not the end of the road," says Carter.
If you take the prospective offer, you'll want to sign up for a plan on the healthcare marketplace, which can vary from state to state. Seek out potential benefits for affordable insurance or other assistance. You may qualify even if you think your income is too high. Use the added healthcare costs as a negotiation factor with your recruiter or hiring manager.
"Health insurance is a highly sought-after benefit by employees," Carter says. "Many employers use these packages, including health, vision and dental, to attract and retain that top talent." Her message for employers? "It's a big deal. Take care of your employees—mentally, physically, all of that."
Photo: Welcome to the Jungle
Follow Welcome to the Jungle on Facebook, LinkedIn, and Instagram, and subscribe to our newsletter to get our latest articles every day!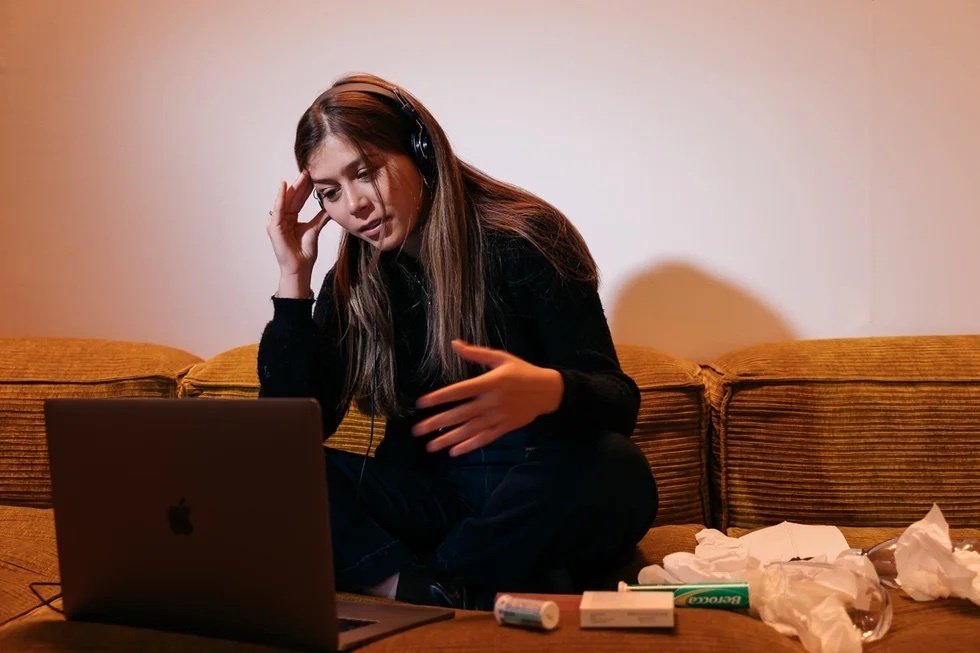 Looking for your next job opportunity?
Over 200,000 people have found a job with Welcome to the Jungle.
Explore jobs