The winning formula: Crafting a results-driven project manager resume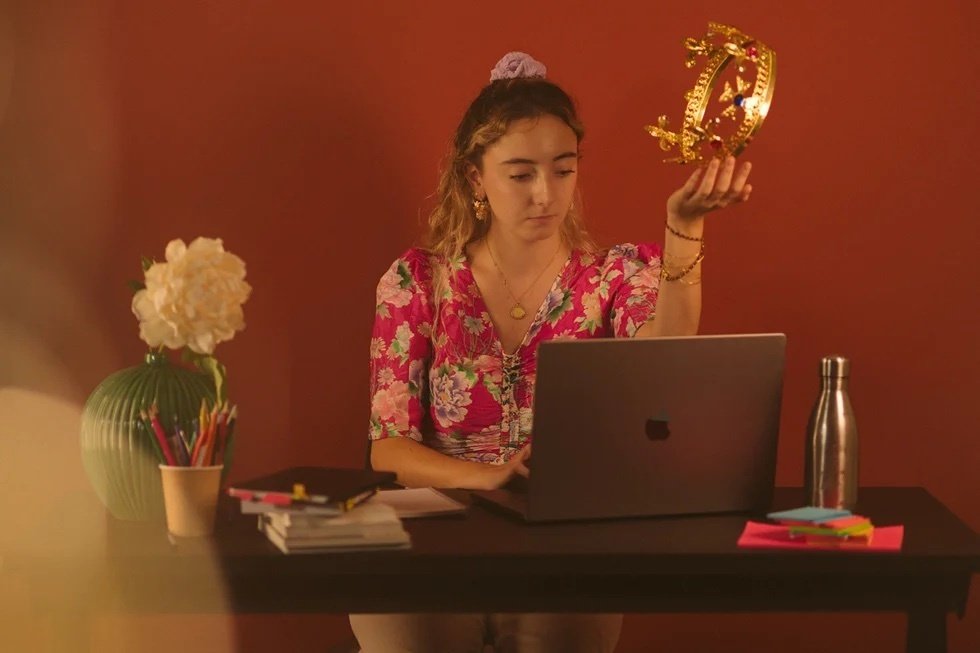 Skilled project managers are in high demand in the tech sector is in high demand. However, breaking into this field or progressing within it depends heavily on the quality of your resume. When getting ready to apply for a new job, think of your resume as a strategic tool that markets your unique skills, experiences, and value proposition. It should highlight your experience, qualifications, and the impact of your projects, all of which are pivotal in securing job interviews.
To guide you through the process of crafting a compelling PM resume, we spoke with Iyana Smith. As the Founder, CEO, and Executive Career Coach at Circle of Opportunities, Smith offers her expertise on how to create a resume that not only portrays your professional background but also effectively communicates your skills and experiences, ensuring it gets results. Ready to up your PM resume game? Let's dive in!
Crafting the top of your resume: Making a powerful first impression
As you build the top of your resume, your goal is to briefly yet engagingly communicate who you are, what you've done, your accomplishments, and why you're the best fit for the role. The key components are contact information, job title, resume header, and professional summary. Each plays a unique role in shaping that crucial first impression.
Contact information
At the top of your resume, include your name and relevant certifications. Smith explains, "Placing certifications next to your name emphasizes your commitment to professional development." Mention your location, though you don't (and shouldn't) include your full personal address. Also, incorporate your LinkedIn profile URL, allowing recruiters to conveniently explore your professional trajectory.
Job title
Next, align your job title as close as possible to 'Project Manager.' If your current role is specialized or hybrid, Smith advises, "Make your title consistent with the job description" you're aiming for. This strategy grabs the recruiter's attention by clearly demonstrating your alignment with their requirements.
Resume header
Once you've captured the essentials, it's time to get creative with your resume header. Think of this as your "career billboard," Smith advises. "It's like a one-liner that defines the most relevant aspect of your career as a PM based on your expertise and experience." For instance, your header might be "Innovative Digital PM implementing SaaS business tools in the Tech Industry."
Professional summary
Then comes the executive or professional summary, an elevator pitch that gives an excellent introduction to who you are as a professional. This section should be at most five sentences and should cover your key accomplishments, the tools you use, the projects you've handled, and any KPIs you've hit.
Smith advises, "Your summary should articulate the highest value you bring to the team. Your resume enters the room before you and stays in the room even after you've left the interview. It should capture all that quantitative and qualitative data that makes you the best candidate for the job."
'Area of Expertise' keywords: Unlocking opportunities
Your resume's 'Areas of Expertise' section, also known as 'Core Competencies,' 'Technical Expertise,' or 'Industry Expertise,' is where you use keywords to unlock opportunities. Smith states, "Include keywords pertinent to your experience and future aspirations based on job descriptions."
Identify these keywords from the job descriptions you're targeting. These specific terms often listed by employers help them find the professionals they seek. Aligning your keywords with those in the job description not only demonstrates your fit but also aids your resume's ATS pass-through.
Keep this section concise with around 20 or fewer keywords, prioritizing those most relevant to you and the position. It should offer recruiters a quick overview of your skills and competencies, simplifying the assessment of your fit for the role.
Writing past job descriptions: Showcasing your value and expertise
When penning your previous job descriptions, a critical focus should be on how you've used your core competencies, aligning them with the 'Areas of Expertise' you've listed. Smith elaborates, "Your bullet points will explain how you're using those expertise skills. Then during the interview, you can expand out of those bullet points, leaving room for more in-depth discussion.
These bullet points should be crafted using the STAR Method Framework, making each point an actionable achievement. This approach allows you to explain the context (Situation), your role in addressing it (Task), the actions you took (Action), and the resulting outcomes (Result). Incorporate all relevant data and Key Performance Indicators (KPIs) here, demonstrating your track record of success.
The format might look something like this: "Led a cross-functional team of 12 to implement a new SaaS solution, streamlining operations and improving efficiency by 20%."
Here, you've clearly shown what you did, how you did it, the problem solved, the outcome, and the resulting benefit. It's a powerful, quantifiable testament to your abilities.
Your past job descriptions should also feature an opening sentence, providing a quick overview of your role and accomplishments in that particular role.
It should look something like this: "Performance-driven Technical PM with 5 years of professional experience working with Fortune 500 Companies leading digital transformation."
This sentence immediately communicates your role, experience, the scale of the organizations you've worked with, and your focus area. You can also mention any certifications you've utilized in your work, such as PMP, CAPM, CSM, PSM, LSSBB, POPM, Agile Coach, etc.
Remember, the goal is to create a career narrative highlighting your expertise, achievements, and value add. It's not just about what you've done but how you've made a difference.
Education and credentials: Showcasing your academic and professional achievements
Proper credential display is vital for showcasing your qualifications and professional achievements. Smith advises listing your credentials and certifications after your name, during the summary, and in the education section. The aim is to highlight them prominently, showcasing your professional development and commitment to your field.
Your education also plays a vital role, regardless of how long ago you obtained your degree. Smith confirms, "All education is important." That includes your bachelor's degree earned decades ago, even if it's not directly related to your current field. After all, it's proof of your academic accomplishments and ability to learn.
Your education and credentials should be in a separate section for ATS and recruiter scanning ease. Smith notes, "If you can provide information on the resume, it eases the ATS's parsing and scanning," streamlining your application.
Highlighting relevant tools in your resume: Demonstrate your technical competence
Your familiarity with technical tools is critical to exhibit your professional capabilities. Smith states, "Each company uses different tools," with JIRA and Confluence being common. Showcasing your experience, even with different tools than those mentioned by the employer, can enhance your resume's appeal.
Smith counsels, "Highlight the tools you've mastered, even if different from those specified in the job description." This showcases your adaptability and aptitude for quick learning. Proficiency in one tool often implies an ease in mastering others, an asset in dynamic environments. Smith confirms, "Knowing one tool can facilitate learning another." Therefore, list all technical proficiencies to demonstrate your tech literacy, a universally appreciated transferable skill.
Showcasing your key achievements: Celebrate your successes and impacts
Recruiters seek tangible proof of your abilities, which can be provided through key achievements. "Don't underestimate your contributions; include awards, special projects, and publications," Smith recommends. Remember, every role, no matter how small, is vital to the overall project. She notes that professionals often undervalue their impact, reminding them, "Each part of the project impacts revenue, product outcomes, goals."
Every role contributes to the big picture, and acknowledging these contributions is key. An efficiency tweak you made could result in substantial cost savings, which is a point that's often overlooked. Highlighting these accomplishments, Smith emphasizes, "is vital to demonstrating your comprehensive skill set." The size of the impact doesn't matter; it's the cumulative effect that paints a complete picture of your capabilities.
Establishing an internet presence: Leverage LinkedIn to expand your professional reach
Smith encourages using LinkedIn alongside your resume, noting, "LinkedIn is where you can expand on things that the resume doesn't provide space for." It offers a deeper insight into your career, allowing you to link projects, publications, blog posts, and even your portfolio.
She emphasizes, "Put as much importance on your LinkedIn profile as your resume," adding, "Someone might find you on LinkedIn before they ever see your resume." Maintaining a professional online presence, including an up-to-date resume and active LinkedIn profile, can significantly influence your job hunt. Consider your resume a career snapshot, with your LinkedIn serving as a comprehensive album.
Additional tips for project manager resumes
Adopt simple formatting: Stick to clean, traditional layouts for project management roles, avoiding intricate designs or colors unless relevant to a creative industry.
Control resume length: Keep your resume between one to two pages, extending it only for an exceptional role or when a detailed history is specifically requested.
Seek professional help: If you need help with resume creation, consider hiring a professional writer or career coach for their expertise and industry-specific insights.
Beware of automated systems: They may yield generic results, risking a non-distinctive resume. Minimize reliance on these systems to maintain uniqueness and relevance.
Mastering the art of a PM resume
In conclusion, your resume and LinkedIn profile should not merely list your qualifications and experiences; they should serve as a compelling narrative of your professional journey, setting you apart from the crowd. With proper attention to detail, strategic emphasis on key skills and achievements, and a well-rounded internet presence, your project management job preparation can lead you straight to your dream job.
Photo: Welcome to the Jungle
Follow Welcome to the Jungle on Facebook, LinkedIn, and Instagram, and subscribe to our newsletter to get our latest articles every day!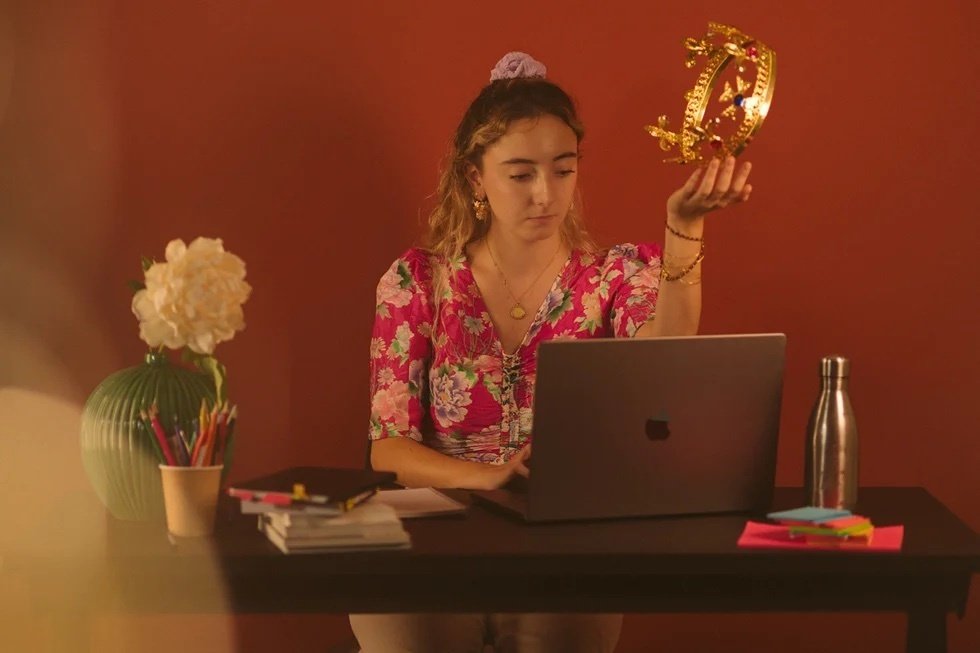 Looking for your next job opportunity?
Over 200,000 people have found a job with Welcome to the Jungle.
Explore jobs