Private-mode on LinkedIn: is it useful and how does it work?
Dec 19, 2022 • 4 mins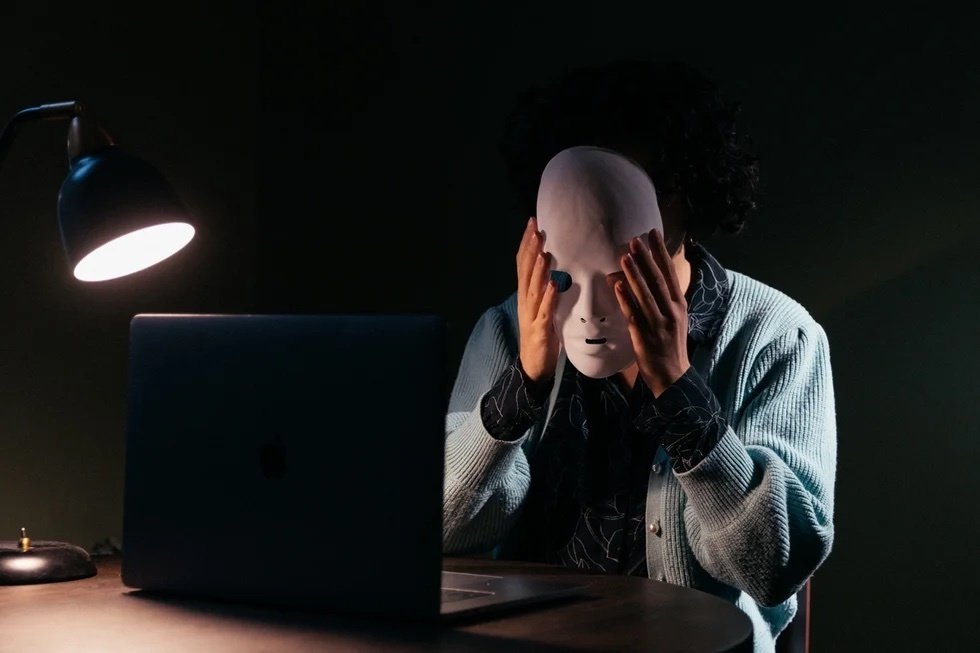 When you're job hunting or open to new opportunities, LinkedIn can be a total goldmine. If you use it properly, it's easy to identify potential recruiters who might be interested in your profile or find competitors with inspiring content. But if you want to avoid looking like a stalker, it's sometimes better to keep it on the QT. How do you know when it's good to be visible and when you should be looking in secret?
When you're looking for work, it's important to do your own market research and find out more about the companies you're targeting, recruiters, and even any competitors whose personal branding might inspire you. According to Brice Trophardy, a former recruiter, author of an HR newsletter, and LinkedIn expert, "There's a lot of false beliefs out there about the impact of being seen on social media looking for a job. Many people believe that being 'seen' looking at others' profiles comes across poorly, but it's not like that."
For Marina Rogard, a LinkedIn profile expert and trainer, "Not being visible when looking at someone's LinkedIn profile is useful for candidates preparing for an interview who want to get a glimpse of the person interviewing them. On the other hand, the recruiter will be trying to seek out potential profiles in a more discreet way," she notes.
This technique isn't just useful for recruitment purposes—even once you've got the job, a future employee might want to take a look at the profiles of their colleagues-to-be to get an idea of the team and department they're about to join. And more generally, a bit of spying on the competition can help you check if your profile is in line with your peers. You can look at the keywords used in professional profiles similar to our own, compare the way post titles are written, and so on. "Naturally you're not aiming to have a carbon copy of someone else's profile, but they can be a useful source of inspiration to improve your own, and flying under the radar can help." says Rogard.
How to enable private mode on LinkedIn
Checking out a LinkedIn profile anonymously is simple: click on your photo in the top right-hand corner of the screen, click on 'Settings & Privacy' then select 'Visibility.' Next click on 'Profile viewing options.'
You'll then see two options:
Private profile characteristics, where your name can't be seen but your area of activity can, like 'production team' if you work with audio-visual content, for example.
Private mode, where no information about you appears.
The advantage of the second option is that it allows the person whose profile you're viewing to see the sort of people on the platform that are interested in them.
Trophardy has another very simple suggestion: create a second profile that's anonymous. "It's something companies often do to monitor their competitors' pages. You just need to create a second email address with a different name and you're sorted. It might not be the most ethical practice but it does save you from messing with your social media settings every five minutes," he adds.
Another way of doing it is to get a premium recruiter LinkedIn subscription. You get a free 30-day trial when you're actively looking for work. It gives you unlimited access to any profile, so you can check out as many as you like. You'll also discover a new side to LinkedIn! "Some hackers use tools like PhantomBuster, to automate tasks like getting a list of all the names that appear in a search, or all those who've liked a post. You can then export the results to an Excel sheet and store it as a database to enrich your network or send applications, without being dependent on LinkedIn. Software tools like Neostaff allow you to contact a large number of people automatically and schedule reminders. Pretty handy when you're looking for a job!" notes the LinkedIn expert.
When should you avoid using private mode?
The main disadvantage of private mode is that it has much more limited functions than you usually have on the platform. When you're in private mode, you can't use certain options, for example tracking recruiters and companies you're interested in, or monitoring your account stats. It's the same with a basic free account: when you're in dark mode, you can't see who's looking at your profile. This isn't the case with a premium account, where you can browse in private mode and still see the list of people who've looked at your account in the last 90 days. Unless they're also in private mode. of course!
"The main drawback with private mode is that we miss out on the opportunity to connect," states Rogard. "Sometimes being visible is a good thing, it just depends on your end goal." You can enrich your network, engage in conversation, create professional opportunities, and more. For example, if you send your resume to someone by email, and then you search them up on LinkedIn, the person will see your name appear both in their inbox and their LI connections, meaning they're much less likely to forget you. It also works if you want to catch the eye of potential recruiters—they'll see your name, tagline, and bio, and want to know more.
"Additionally, knowing who's checking out your profile is important to see if you're sending the right message and if these views are consistent with the professional ecosystem in which you want to evolve. If they aren't, then you need to think about re-optimizing your profile," adds Rogard. A community manager whose profile is seen by accountants, or the reverse, an accountant not getting any hits from other accountants, can be almost sure that their LinkedIn profile isn't correctly targeted and isn't using the right keywords.
The conclusion? Private mode can be really useful—you just need to use it thoughtfully and not automatically. Happy job hunting!
Translated by Debbie Garrick
Photo: Welcome to the Jungle
Follow Welcome to the Jungle on Facebook, LinkedIn, and Instagram, and subscribe to our newsletter to get our latest articles every day!