The PM job guide: Essential skills and certifications for project managers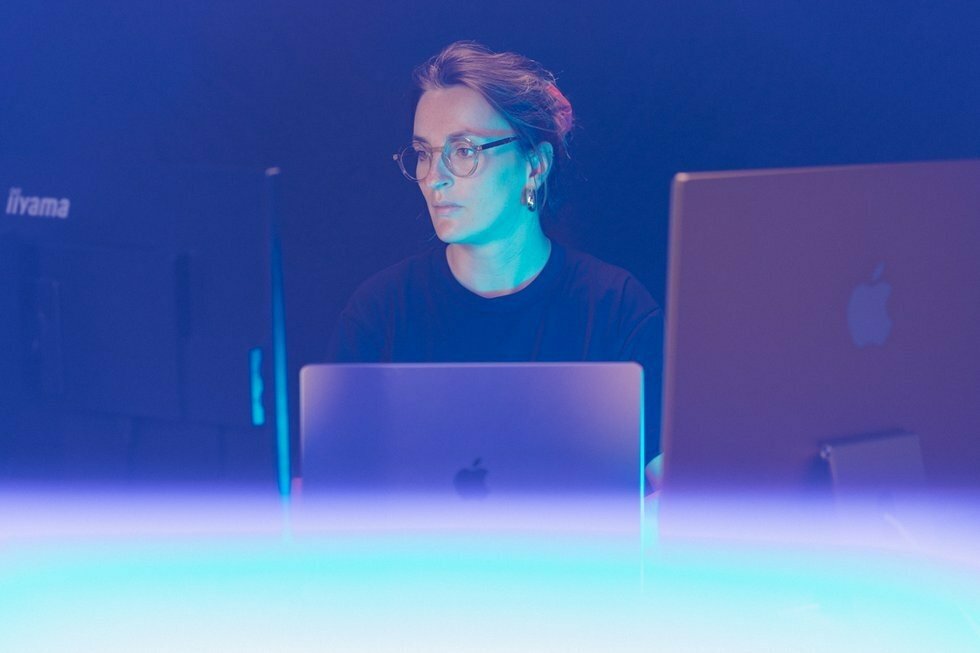 Projected demand in the tech industry highlights a critical need for project management talent. According to Project Management Institute's 2021 Talent Gap report, 2.3 million new project management employees will be needed each year to meet global talent demands by 2030. To capitalize on the tech industry's project management boom, job hunters are encouraged to enhance their profiles with robust skills and relevant certifications.
Mahati V. Singh, a seasoned Global Tech Recruiter, career mentor, and entrepreneur with over a decade of tech recruitment experience, is here to guide you through the essential skills and certifications needed to navigate this job market.
Essential skills for project managers
Project managers are critical to tech industry success, orchestrating planning, execution, and oversight of projects. Their pivotal role, entailing goal-setting, timeline management, resource allocation, and risk mitigation, necessitates a versatile blend of technical and soft skills.
As the central hub for project-related communication, a PM liaises between teams and stakeholders. Singh points out that although the project management field might seem daunting, many candidates already have transferable skills, such as risk management, scheduling, and budgeting. These existing skills can serve as the building blocks for a successful project management career in the tech sector.
Technical skills for project managers
Project management tools
Singh explains that tools like Jira, Asana, Trello, or Microsoft Projects have become staples in the field, facilitating planning, tracking progress, managing resources, and communicating effectively. These tools can significantly streamline project workflow. "They offer the essential framework needed to efficiently manage a project's timeline and deliverables," she adds.
Tech knowledge
Understanding the technology being used in a project is also beneficial. This doesn't mean you need to become an expert programmer or a network engineer. Still, a basic understanding of the systems, software, and technologies like programming languages, cloud computing, or data analytics can be very beneficial. According to Singh, this can help anticipate potential technical issues, improve communication with technical team members, and make more informed decisions.
Agile and Scrum methodologies
Knowledge of these methodologies is increasingly sought after. Agile promotes adaptive planning, evolutionary development, and quick delivery, while Scrum emphasizes frequent inspection and adaptation to enhance productivity and tackle unpredictability. As Singh highlights, "Understanding these principles and practices can significantly enhance the project execution and delivery speed."
Risk management and data analysis
"Risk management involves identifying potential project risks early, analyzing them, and taking precautionary steps to reduce risk," Singh shares. Meanwhile, data analysis allows PMs to make informed decisions based on measurable evidence. By understanding and interpreting data, you can track progress, forecast outcomes, and ensure the project stays on course.
Project scheduling and resource management
Project scheduling involves breaking the project down into tasks, setting timelines, and ensuring everything is on track. It's about having a holistic view, ensuring that all the pieces come together well-coordinatedly. Resource management involves planning, scheduling, and allocating resources in the best possible way to maximize efficiency. Both are critical for PMs, explains Singh.
Soft skills for project managers
Communication skills
Clear articulation of ideas, active listening, and comprehension of others are integral aspects of communication. Singh elucidates, "With increased interaction, one's communication abilities enhance. Both verbal and written communication demand practice, especially writing succinct, clear emails to effectively relay your message."
Leadership skills
Leadership transcends mere team supervision and encapsulates team motivation, conflict resolution, and the cultivation of a positive, productive workspace. Moreover, making hard decisions and steering the project toward a triumphant conclusion are critical facets of leadership.
Negotiating skills
Effective negotiation is crucial, not only in discussions surrounding the project scope or budgets but also in conflict resolution and gaining stakeholder buy-in. Singh observes, "This skill comes into play right from salary discussions. If you secure the job you desire at your expected salary, you've demonstrated effective negotiation."
Time management skills
Amidst a plethora of tasks and strict deadlines, PMs must excel in scheduling their time, ensuring priority tasks are completed promptly. Singh also stresses the importance of familiarising oneself with various project management tools to enhance efficiency.
Beneficial certifications for project managers
Singh strongly suggests all PMs consider re-skilling or up-skilling with PM-specific certifications, saying, "Not only do they equip you with vital skills like stakeholder management, negotiation, change management, budgeting, and scheduling, but they also enhance your profile and increase your desirability as a PM."
PMP (Project Management Professional) Certification
The PMP Certification, acknowledged globally as the gold standard in the project management realm, is provided by the Project Management Institute (PMI). It's a tangible testament to a combination of education, experience, and successful completion of an exam. As Singh emphasizes, "PMP is a globally accredited certification. Attaining such a certification shows your dedication and readiness to commit time, money, and effort, which sets you apart as a desirable PM."
PRINCE2 (PRojects IN Controlled Environments) Certification
Another vital certification, especially prominent in the UK and Europe, is PRINCE2. Singh asserts that this certificate concentrates on project management processes and methodology, equipping you with different skill sets to manage projects effectively. She adds, "Although PMP is more recognized in the US, PRINCE2 is also well-regarded and adds value to your profile."
CAPM (Certified Associate in Project Management) Certification
PMI also offers The CAPM certification as a stepping stone to the more comprehensive PMP certification. It's ideal for those with less project management experience. Singh argues, "Whether you are just starting or an experienced PM looking to upscale, CAPM can help you learn the ropes of being an efficient PM."
Agile and Scrum Certifications
Agile and Scrum methodologies are highly sought after in the current project management landscape. Certifications such as the Certified Scrum Master (CSM) from Scrum Alliance or Agile Certified Practitioner (PMI-ACP) from PMI have significant value. Singh says, "These certifications help PMs grasp Agile methodology and conduct Scrum meetings effectively. It's highly recommended for those handling different Agile or non-Agile teams."
Strategies for project managers to stand out in a competitive market
A strong foundation in project management comprises technical acumen, soft skills, and pertinent certifications. To distinguish yourself in a competitive field, it's critical to continually sharpen these skills and accrue the right qualifications. Singh emphasizes the importance of remaining current with continuous learning, adaptation to new technologies and trends, and showcasing achievements through personal branding. To effectively demonstrate these capabilities, mastery in networking and resume crafting is essential. Thus, a proactive approach is key to standing out in the project management job market.
Networking for project managers
According to Singh, networking is an indispensable tool for PMs. She advises focusing on effective, conscious networking by targeting your network based on the industry you aim to work in. She advises not "making the mistake of only networking when job hunting; start building connections the moment you decide you want to be a PM."
She suggests leveraging online platforms like LinkedIn groups to build connections and gather information. She recommends the Project Manager Community, which boasts over 575,648 members. There's also PMI Project, Program and Portfolio Management Group, hosted by PMI. She mentions, "These groups frequently post job opportunities and discuss the latest trends and tools. By simply searching 'project management' on LinkedIn, you will find numerous groups. Join the ones that resonate with you." Reddit platform also hosts a variety of project management communities, she adds. "These communities discuss challenges faced by PMs and the latest trends. They are a great place to seek mentorship, suggestions, and advice." This is a great way to practice communication.
In terms of connecting with individuals, she suggests sending a personalized connection request on LinkedIn stating your intent and why you wish to connect. This approach is likely to yield a more positive response. She says, "This way, the person understands why an unknown person is trying to connect with them, and they are more likely to accept your request." Singh further adds that talking to different people also helps improve your communication skills. "You get a lot of great suggestions, and some professionals are even willing to guide you throughout your journey. You never know, one of your contacts might help you land a job in the future."
Resume tips for project managers
"A resume is everything," Singh emphasizes, but it's not just about listing past experience. Resume customization is crucial, especially if you're applying to different companies with varying qualifications and expectations. According to Singh, "Tailoring your resume can reduce rejections by 90% because many companies use Applicant Tracking Systems (ATS) to search for specific keywords in resumes." If you're applying for the same kind of job across multiple companies, the resume might not need as much adjustment, she adds. However, you should ensure it contains the necessary keywords to pass ATS filters and draw the attention of recruiters. A user-friendly resume is key!
Spotlighting your metrics and achievements is also important on your resume. Go beyond simply listing your roles and responsibilities; demonstrate the impact you made in previous roles. "Instead of plainly stating that you managed a project, use action verbs like 'directed' or 'collaborated,' along with the outcome or impact that you made," advises Singh. She further suggests keeping your resume concise and free of grammatical errors, aiming for a single-page format with clear, legible headers.
Singh also shares specific advice for individuals applying for their first project management role. "In the summary section, it's more important to tell your story," she notes. Highlighting transferable skills and explaining why they make you a good fit for a PM role can be an effective strategy. You can showcase any project management-related certifications in the technical skills section to illustrate your commitment to understanding the field. Even if you have yet to officially hold a PM title, detailing any relevant responsibilities you've handled could be beneficial. Lastly, Singh advises tailoring your resume to match the specific demands of the industry you're applying to, as each sector may have unique expectations.
A holistic approach to thrive in project management
A career in project management, though demanding, is rewarding. It requires technical know-how, mastery of project management tools, familiarity with relevant technologies, and the application of strategies such as Agile, Scrum, risk management, data analysis, project scheduling, and resource management. Essential soft skills include communication, leadership, negotiation, and time management. Certifications such as PMP, PRINCE2, CAPM, Agile, and Scrum validate commitment and credibility.
However, success extends beyond skills and credentials, with networking and a persuasive, achievement-centric resume being instrumental in navigating the competitive market. Consequently, a project management career is an enduring pursuit of knowledge, adaptation, and continuous improvement. Good luck on your journey!
Photo: Welcome to the Jungle
Follow Welcome to the Jungle on Facebook, LinkedIn, and Instagram, and subscribe to our newsletter to get our latest articles every day!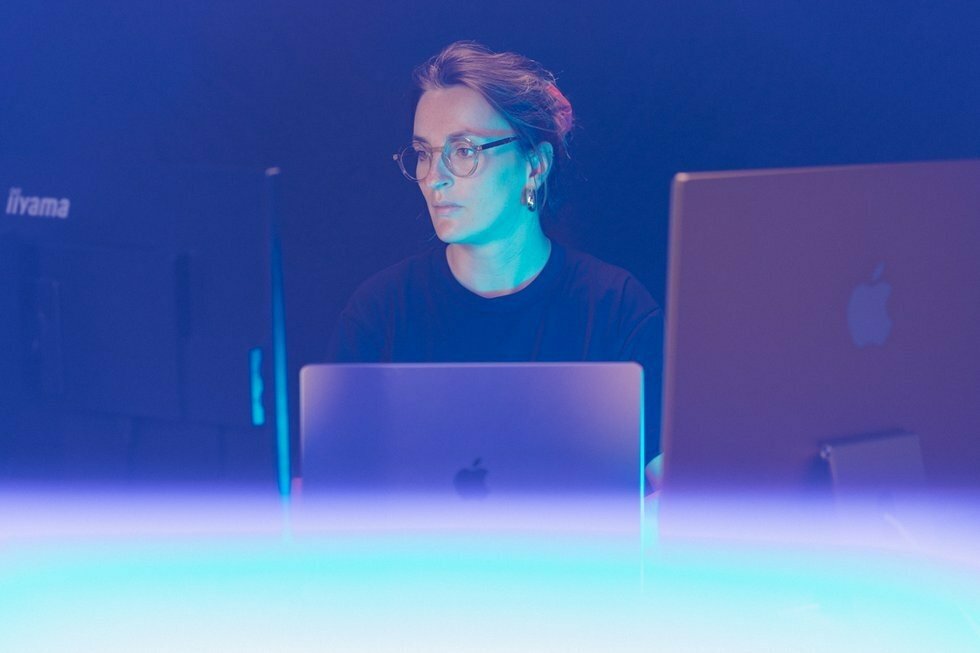 Looking for your next job opportunity?
Over 200,000 people have found a job with Welcome to the Jungle.
Explore jobs