New year, new networking ritual: how to leverage a fresh start on the job hunt
Dec 29, 2022 • 7 mins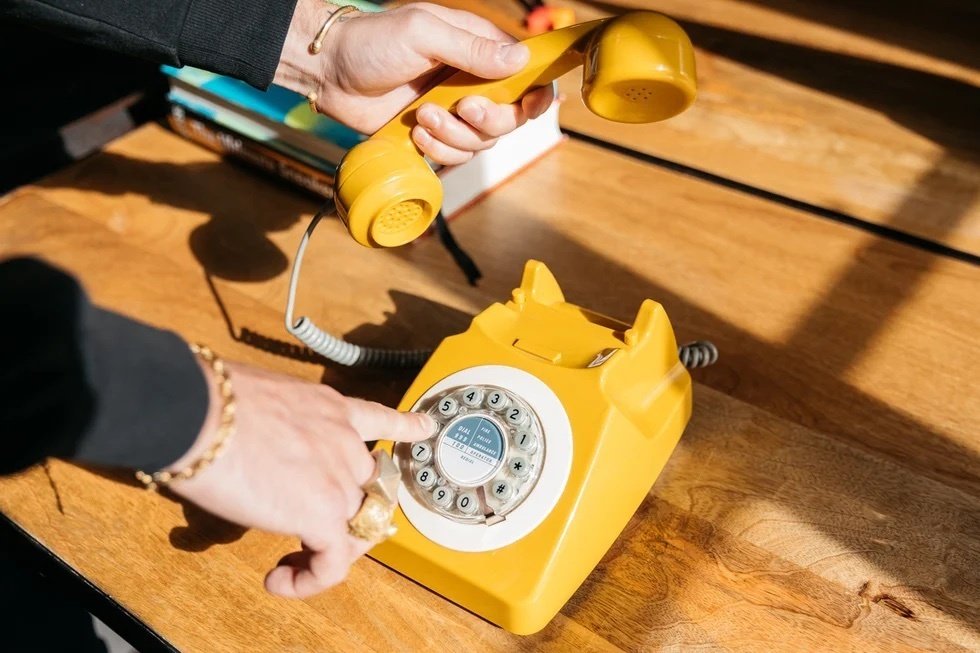 After a well-deserved rest over the holidays, it's time to put your job search goggles back on. 2023 is right around the corner and so could be your new job, if you play your cards right. Whether you're looking to change jobs, looking for your first job, or simply keeping an eye on the market, January is a great time for networking. We're not talking about going to alumni mixers, corporate networking events, or even career speed dating. We're talking about the simple task of sending someone a "Happy New Year" message. Sounds easy? Well, it is!
To understand more about how to leverage the new year for networking, Toronto-based networking wiz Marsha Shandur shares her tips and insights for getting in touch with people in the new year. From reaching out to industry idols you've never met to staying in touch with an ex-colleague-turned-startup-founder, Shandur explains how to navigate networking in 2023 and beyond.
Why January is a great time to network
With 2023 on our doorstep and the holidays coming to an end, people are preparing to get back to work and jump into their projects for the year ahead. For job hunters, the new year brings with it new opportunities and, hopefully, a new job. As recruiters and hiring managers validate their hiring budgets for the year in January, as well as plan new projects and objectives, it's a great time to reach out to people to see what openings might be coming up.
Research from Zippia in 2022 shows that up to 85% of jobs are filled through networking, and Shandur says that in the first couple of weeks into the new year, "people's calendars tend to be a little bit clearer." The added bonus is that you have an easy entry point when reaching out, using "Happy New Year" as your conversation starter. That said, Shandur recommends putting some additional thought into your subject line—if you're just one of many "Happy New Year" emails in their inbox, it's likely your message will drown among the influx of other well wishes.
How to reach out to people in the new year
The best way to contact someone will depend on the relationship you have with them: are you reaching out to an ex-colleague you worked closely with, or are you aiming for someone you admire in your field? The contact strategy won't be the same in both cases, but the goal is the same: for you to make an impression. "It's not about who you know, it's about who has your name in the front of their head at any one time," Shandur says.
Looking specifically at how to contact people in your network that you know versus people you want to be in your network, Shandur has specific tips for each:
How to reach out to people you know
People you know can include family, friends, former colleagues, former classmates, and acquaintances. A pretty vast pool of people, right? Let's break it down into two categories: strong ties and weak ties:
People you have strong ties with will be people you interact with on a regular basis, people you're comfortable with and know well, and people you see in-person multiple times a year. Here, your networking approach is pretty straightforward: the next time you see them, let them know you're looking for work in a specific area.
People you have weak ties with are people you may have met once or twice before, colleagues of friends, or someone who replaced you in your old role, for example. The benefit of contacting a weak-tie connection is being able to link back to how you know each other. You can say something like, "Since we last spoke, I've been working in such and such and I'm actually currently looking for opportunities in XYZ," Shandur explains.
In both cases, Shandur nevertheless recommends being strategic in who you contact, recommending being as niche as possible. It'll be easier for the person you're contacting to identify any potential opportunities that could interest you and you're more likely to benefit from the exchange if you're targeting the right people for the right reasons.
For example, instead of saying, "I'm looking for opportunities," Shadur advises you to be as specific as possible and say something along the lines of, "I'm looking for opportunities within the fintech sector, specifically doing project management for small teams." This way, if the person you're speaking to knows of an opening in that area, it'll jump to their mind much faster.
If you want to personalize the message a bit more. Remind them of when you last met and then, "Spend five minutes Googling them, look at all their social media, look at what's happening with their company," Shandur recommends. Being able to tie a relevant piece of information into your message will show the person you're keeping up with what they're doing (even if it's from a distance).
How to reach out to people you don't know
When you don't have a personal link to someone you want to be in your network, you need to start from scratch. Shandur quotes a friend Liz J. Simpson, a founder of training and coaching organization Stimulyst, who recommends sending an email or video introduction once you connect with the person on LinkedIn, for example.
The key to being noticed by someone you don't know is to draw them in with a catchy and relevant message. Shandur emphasizes the importance of adding value when reaching out to someone, especially if you don't know them. For example, "I saw on Twitter you're really into X series—here's an interview with one of the writers," with a link. Another example Shandur mentions is referring to a post the person made on LinkedIn: "I read your post and what you said about X was so interesting, I'm never going to look at it in the same way again!"
Of course, it's important to be genuine, so don't make up fake interests just to get on their radar. If it's someone you want to be in your network anyway, whether you admire them or want to work for them, there's bound to be some common topic or subject you can relate to in your message.
What to bear in mind when networking in the new year
1. Timing is critical
Although the goal is to be able to lead your message with a friendly, "Happy New Year!" you want to avoid jumping into their inbox too quickly. "I would not send an email in the first two weeks of the year because you don't know when people are coming back to work," Shandur says. Aim for mid-January to make sure your target is back and ready for action.
The time of day you send your message also plays an important role, and Shandur has one golden tip for catching people at the right time: after a meal. "Studies have shown people are less generous when they're hungry," Shandur shares. And it's true: in 1946, the Minnesota Starvation Experiment documented the connection between hunger and anger. The results? Participants found that when faced with long-term hunger, they increasingly noticed what was wrong with everybody else' and exploded with rage at the tiniest provocation. So aim for somewhere between 10.30am and 2.30pm, making sure to consider the recipient's time zone. According to Shandur, that's when "they're probably still going to be full from lunch or breakfast."
Lastly, Shandur recommends favoring Tuesdays and Thursdays when contacting people about job opportunities. People tend to be pretty busy at the beginning and the end of the week, so catching them in the middle is a good bet.
2. Keywords are your friend
As Shandur explains, keeping your name in the front of someone's mind is the easiest way to be considered for a job. To do this, the way you describe what you're looking for needs to be very specific to the role in question. Just as you would on a resume, use keywords in your message that tie you to that role. For example, "I'm looking for a role in product marketing for a climate tech company."
Being as precise as possible will allow the person you're contacting to associate your name with these keywords. You're creating a link between you and a potential future role. Now when the person hears of an opening in that department, who's the first person they'll think of? You.
3. A "nice to meet you" email could go a long way
Whether you meet someone at a holiday event, a networking event, or simply cross paths in a coworking space, Shandur says following up with an email is key. "Anytime you meet anyone who's vaguely involved with the industry you want to get into, send them a nice to meet you email," she says. On her website, Shandur shares templates for "nice to meet you" emails that can help you get started.
You can add further information or value if you like, but simply making that effort in the hours following your interaction will stand to you in the future. Shandur explains that if and when you do eventually want to reach out to this person for a job opportunity, be it in the new year or further down the line, having sent an initial "nice to meet you" email will prevent you from having to refresh the person's memory or say something like, "Hi, I don't know if you remember me? We met four years ago."
4. Keep in touch little and often
Whether you're reaching out to someone for the first time or using the new year period to get in touch with old connections, going forward job hunters should adopt the "little and often" approach according to Shandur. "Remind people of your existence," she says. Each time you send them an email or message, it doesn't have to be a big, long message about everything that's going on in your life, just a quick check-in to keep your name in their mind.
Keeping in touch with people little and often can help increase your visibility on the job market. By regularly reaching out to people in your network, you can keep your name and skills top of their minds, which can make it more likely that you'll be considered for job openings or recommended for opportunities.
5. Make it about them
Keep it simple, short, sweet, and most importantly, "make the email about them," Shandur shares. One of the biggest mistakes she sees is people making the email all about themselves and not about the person they're writing to. "Whatever you're saying, you need to make the first paragraph of the email about the person that you're writing to," she says.
Focusing the attention of your email on the person you're speaking to will intrigue them because as humans, we naturally are drawn to things that implicate us personally—yes, we're selfish creatures. "You don't want to have them feel like you're just sending the same identical email to everyone. They want to feel special, so make them feel special," Shandur explains.
So whether you're planning to use January and the "Happy New Year!" message as a networking tool, or you're mapping out your networking strategy for the year to come, these tips will help you master the art of networking and build your web of contacts that may just help you land your next job.
Photo: Welcome to the Jungle
Follow Welcome to the Jungle on Facebook, LinkedIn, and Instagram, and subscribe to our newsletter to get our latest articles every day!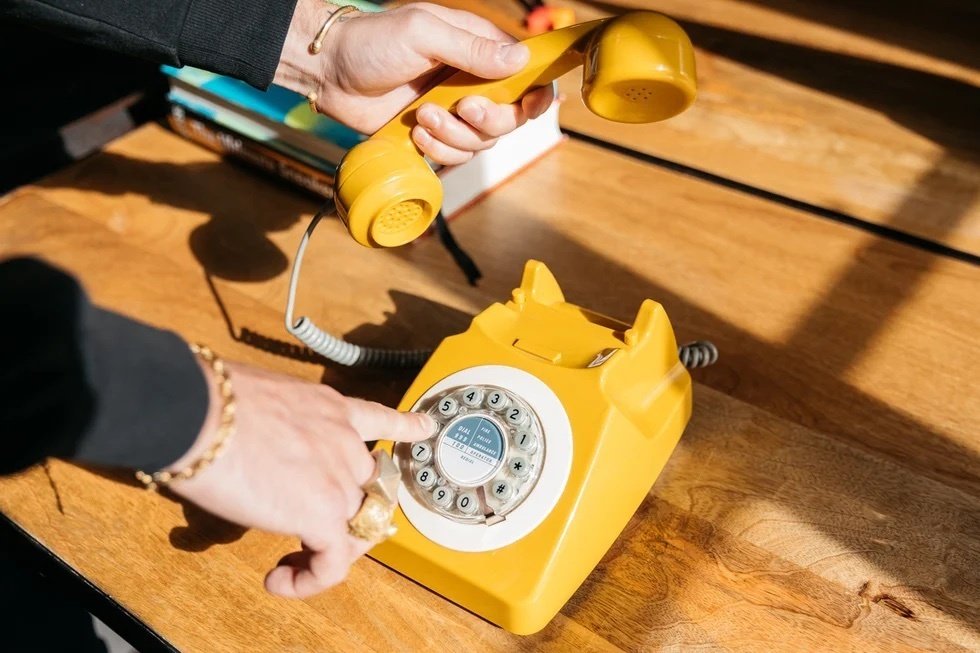 Looking for your next job opportunity ?
More than 200,000 candidates have found a job with Welcome to the Jungle
Explore jobs