All I want for Christmas is a job: how to leverage the holidays as a job hunter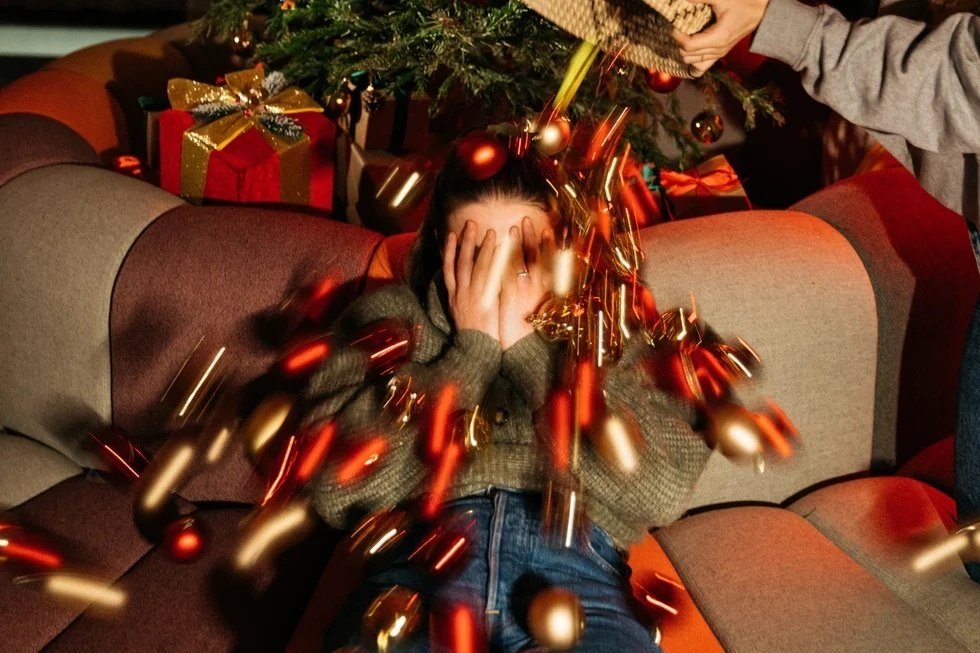 As 2022 comes to an end, a lot of us are wrapping up projects at work and wrapping gifts at home. For some, it can be a slow wind-down of the 9-5 in preparation for the holiday season. For others, it can be a customer service nightmare, full of tinsel, Mariah Carey, and too much spiked eggnog—shoutout to retail and hospitality workers, you're doing great!
Then there are the job hunters: the ones in limbo about what to do at the end of the year. For people on the market, the biggest Christmas miracle might be to land that first (or new) job. So are the winter holidays the right time to apply? To answer this question, Jasmine Escalera, a Career and Confidence Coach for Women of Color based in Miami, and Marina Field, a Career Coach based in NYC, weigh in on best practices for job hunters during the holidays.
Christmas jingles and networking mingles
With end-of-year celebrations come opportunities to meet new people, catch up with old friends, and tell others where you're at in life. For the job hunter, repeating "I'm actually looking for a new job," over and over may sound painful, but both Escalera and Field share that these informal moments could lead to something for you. "There are so many opportunities to network during this time of year. There are holiday parties, family gatherings—people are constantly getting together," Field says. "This is really the perfect time when you're catching up with someone [to say], 'Hey, I'm looking for a position. Do you know of anything?' Or letting people know, 'I'm interested in knowing more about this particular organization. Do you know anyone who's worked here?'"
By using more casual settings to slip in the fact that you're looking for opportunities, you can approach networking in a more natural way, "so it doesn't feel like this one-way transactional type of thing," Field says. Escalera recommends availing of the many holiday events to reach out to people you already know that you've been meaning to get in touch with: "This is a perfect time of the year to start re-engaging those conversations." She also explains how as the post-Covid world gives room to in-person events again, "it's a perfect opportunity for you to take advantage of the fact that people are right now getting together."
Not all recruiters are on vacation
While many companies wind down their activity during the end-of-year period, this isn't the case across the board. Field says the level of activity in recruitment depends on the industry you're targeting so take a look at the market trends and decide on your next move then.
Remember also that not everyone takes time off at the end of the year, and by sending an application at the end of December, you could find yourself at the top of the recruiter's inbox. "You can actually be one of the individuals who's being seen, who's being chatted with, because everyone else really is in that state of thinking that things have shut down," says Escalera.
With lower levels of competition during the holiday period, applying for jobs at the end of the year could be your key to standing out. Take the time to tailor and optimize your resume and perfect your cover letter to be in with the best chances of catching the recruiter's eye. With the possibility of having more attention on your application at this time of year, it's worth putting the time and effort into what you send.
Take time off from your job search
Whether you started your job search yesterday or you've been at it for months, there's no doubting the fact that it's hard work. Escalera explains that the job search can be a grind and can sometimes turn into a full-time job in itself. "If you feel like you've been going gung ho, this can be a really great time to just settle down and to use the 'new year, new energy' vibe to really invigorate you again," she shares. The coach notes that if you are feeling burnt out in your job search, you don't need to wait until December to take a break: "Any time of the year is a good time to give yourself what you need."
If you're at a place in your job hunt where you're starting to feel overwhelmed, "this is a great opportunity to pause, even if you're working in an industry that is ramping up," says Field. Application burnout is real and looking for a job when burnt out won't serve you well in the long run. "If you're called for an interview, you're not necessarily going to do well, so take some time off," she adds.
However, taking a break isn't reserved for job hunters on the brink of burnout or stress overload. If you want to spend time with family and friends, practice a healthy work-life balance, or focus on your own well-being, the end of the year is a great time to do that. "You don't have to stop for a whole two-week period, but take some time to reset and recharge because that's going to help you perform better in terms of looking for a job," says Field.
Review your past year and plan your next
Just as companies conduct annual reviews for 2022 and strategic planning sessions for 2023, you as a job hunter can do the same: take a step back and analyze your job search. Look at it like a project and identify what's been working, what hasn't, and what you want to change going forward. Escalera encourages job hunters to conduct this type of assessment regularly to keep their search in check and identify where they could make improvements or adjustments.
Something we often forget to do is actively ask for feedback, and Field says this is key when reviewing your job search. "Reach out to someone who works in the industry that you're working for and ask them if they can look at your resume. If you've gone to a university or college that has career services that support their alumni, that's an opportunity," she explains. And if you have the resources, why not look for a mentor or career coach to help you with your job search?
Key takeaways
What you do with your time at the end of the year will depend on three key factors:
Your targeted industry: if you're looking for work in the hospitality or retail industry, the end of the year is a peak activity time and therefore a great window of opportunity for job hunters. If, however, you're looking for something in the tech industry, you may want to hold off on applications and favor networking events for now. This isn't only due to the mass layoffs in tech, but also because this industry has more of a cyclical nature when it comes to recruiting trends and job openings.

Your needs: Escalera advises job hunters to ask themselves, "What do I feel like I need to give myself during this season and during this time?" If the answer is, "I need to find a job ASAP," keep sending those applications. If the answer is, "I'd love to find a new job next year," work on your resume and cover letter to have it ready for 2023. If the answer falls somewhere in the middle, take opportunities as they arise, whether it be a conversation over holiday drinks that leads to an interview with a friend in the new year, or a job ad for your dream role that you want to apply for after you've finished your second helping of turkey.

Your mental well-being: If you're feeling mentally drained from the job search, take a step back and review what you've done so far. Pinpoint what hasn't been working and start identifying ways to change your approach for next year. "Take some time to rethink, 'Is what I'm doing right? Is it working?' And if it's not working, maybe reevaluate what your goals are or set new goals," says Field. If you're starting to see signs of burnout and stress, take a break. Put things on pause and pick back up in the new year.
Happy job-hunting and happy holidays!
Photo: Welcome to the Jungle
Follow Welcome to the Jungle on Facebook, LinkedIn, and Instagram, and subscribe to our newsletter to get our latest articles every day!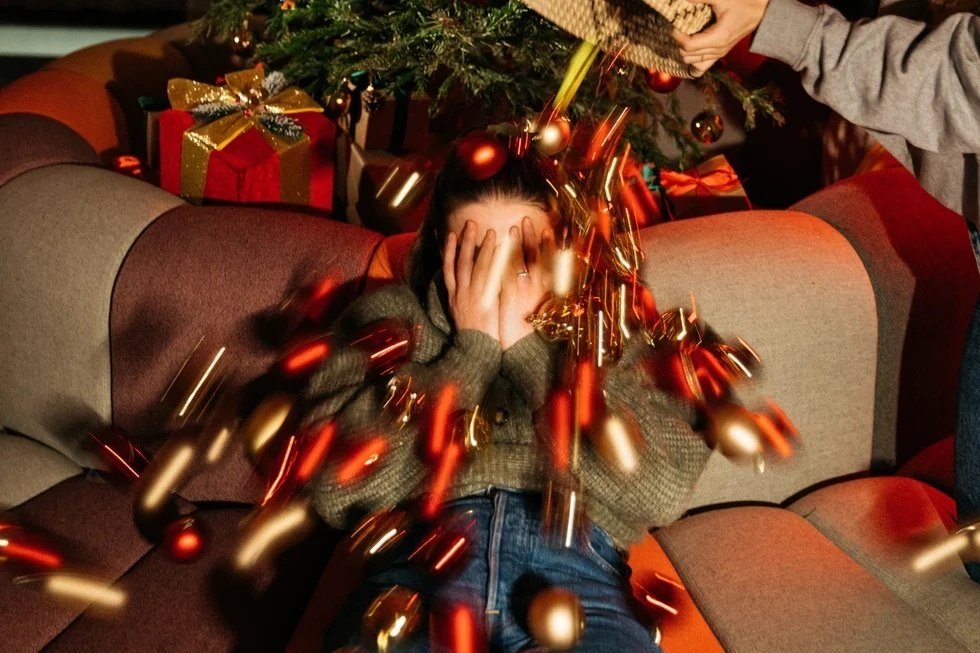 Looking for your next job opportunity?
Over 200,000 people have found a job with Welcome to the Jungle.
Explore jobs