Application burnout is real. Here's how to beat it.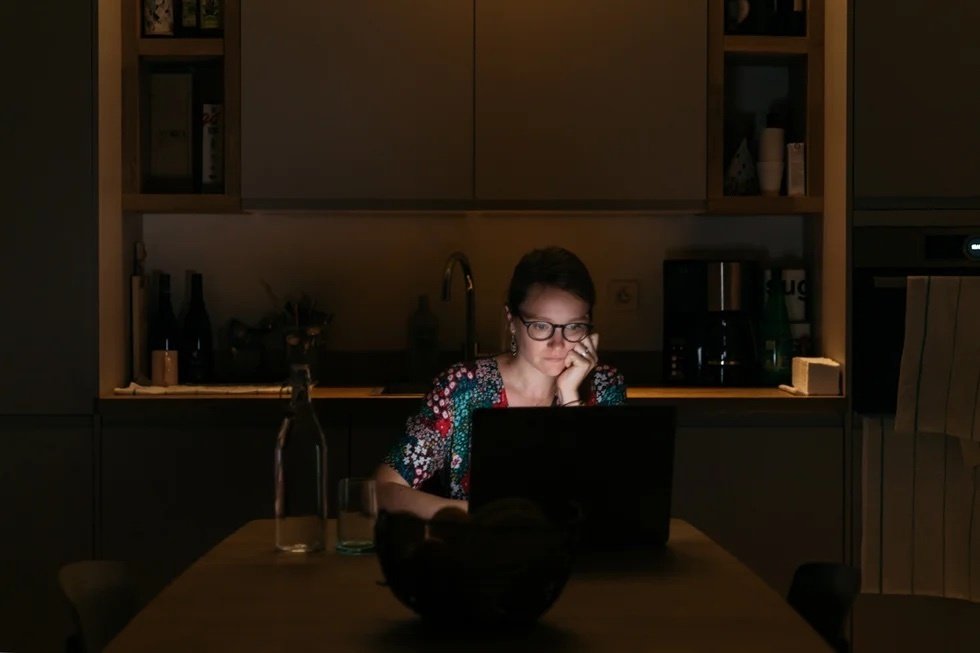 It's been just a few months since you started your job search, but you've already sent out so many resumes you're beginning to lose count. You estimate it has been 20 or even 30 a week, but you're not sure. Save for a few polite rejections, however, most of your applications have gone unanswered. So what's the best way to keep your spirits up in such a situation? And how can you make applying for jobs more efficient before you run out of steam? Here are a few pointers to help you stay on the course.
---
The 'black hole' of digital job applications
When you think about all the applications you've sent, you start to imagine hundreds of messages in bottles, bobbing along in the sea. What happens to them? Are your well-meaning missives going straight into the bin? According to a survey conducted by i4Jobs in 2019, more than 50% of job seekers get just one response for every 10 to 25 job applications they send out, and more than 10% of applicants get only one response for every 100 applications sent. Applications seem to disappear into a "black hole" never to be heard of again. While you may appreciate the efficiency of applying for posts online, spending hours on a brilliant cover letter is frustrating when you think about the fact that it may never be read as we are living in an age of chatbots.
Facing rejection—and radio silence
When you put yourself out there but are met with stubborn silence, it can erode your self-confidence after a while. That's what recent engineering graduate Taysi said about her first experiences of looking for work: "I've sent out tons of applications. I've looked for jobs everywhere but recruiters never answer." After six years of study, the young woman landed a job through an internship program. That ended when Covid-19 came along, however. So she started looking for something else. "Honestly, I don't know what's wrong with my applications. I've been working since I was 18. I have skills. It's not like I don't have professional experience, but I'm starting to wonder if my name is the problem," said Taysi. When you get to this point of self-doubt, it's hard not to just give up.
A downward spiral
When one is beaten down by the indifference of recruiters, depression can begin to set in, which is perfectly normal. But this is also a critical juncture: feeling hopeless affects your motivation and soon you find you are spending less and less time on each application. It's a slippery slope because the more applications you send out, the less effective they tend to be.
Worn-out candidates and overwhelmed recruiters
"Every week between April and September I sent out about 100 applications. In return, I got only about 20 replies and 10 interviews," said Taysi, who, like so many, has been following this strategy for a long time. Over just four or five months, that amounts to at least 1,600 applications. It's enough to make anyone lose hope, including the recruiters on the receiving end.
Most recruiters don't enjoy giving candidates the cold shoulder. Often, however, they simply don't have the resources to make sure everyone gets an answer since they are the ones who have to handle all the applications dropped into the online "black hole". They might let things go a bit or even rely on automated messages to help them out. "I don't know whether recruiters feel guilty or whether they don't respond out of cowardice," Taysi said. So what is the best way to interpret their silence? And, more importantly, how can you adapt your application strategy to this new reality?
Update your strategy: less is more
Taysi said, "I changed my way of doing things. For example, every fortnight, I switched up my resume and I began to customize the applications themselves. I used my LinkedIn page to publish things, which my network then shared and liked, but I didn't get any feedback from recruiters. Today, I hardly ever apply anymore." Perhaps like Taysi you have changed tack and have tried a new strategy—but it's had the undesired effect of making you feel lost. Don't despair. Here are some tips and ideas for relaunching your job search and staying sane at the same time.
Focus
Do less, but do it better. Don't waste time applying for a job if you don't have the required skills and experience. Make sure you read the ad carefully before hitting "submit" and apply only if you tick the right boxes. That will save you—and the recruiters—a lot of time. Another technique is to concentrate only on ads that you are genuinely interested in because those jobs are best suited to you.
Customize
Even if you're tired of writing applications, never rush through the process. It may be easy to apply quickly online, but applications should still be focused and tailor-made. Generally, recruiters are flooded with impersonal responses. So take your time. Recruiters need to understand your motivation at a deeper level; the simple fact that you need a job isn't news to anyone. Always adapt your resume to the job ad and state your motivation and interest clearly in both the application email and cover letter, or other formats depending on the technology. For example, pay close attention to what job title and personal statement you put on your resume. Then make sure to highlight how your skills and experience meet the recruiter's needs or the role. It seems obvious, but don't leave anything to chance.
Ask for help
When you are in the thick of it, it's hard to get perspective. What about getting a little support from friends or family members? Ask someone you trust to proofread your applications. While you may not know any HR experts, anyone with solid grammar, spelling, and general writing skills will be able to give your application a once-over. Now is a good time to have a fresh pair of eyes look over the content of your resume and cover letter too. Make sure the message you want to communicate is as clear as possible.
Stand out from the crowd
The hardest part of looking for a job is escaping the anonymity of an online application process. So stop blaming the bots and make the technology work for you. Attract the attention of recruiters by contacting them via LinkedIn or reaching out to employees at their company, especially if you went to the same university or school. Without overdoing it, you might also consider trying again if you don't hear back the first time.
Network
It's well worth exploring the area of employee referrals given that a significant proportion of job ads end up being filled that way. If you don't feel that your network is up to the task, think about building it up by adding former colleagues, old professors, or even alumni from your university or professional training programs. Why not get back in touch with an old internship supervisor or a classmate you clicked with who is now in the same field as you? Why not ask a professional whose career path you admire to grab a coffee—when that's possible—or to meet up virtually over Zoom?
Hold on and embrace the wait
Looking for a new position should not be a full-time job in itself. You can't spend 40 hours a week looking at ads and answering them. It's boring and there aren't enough new offers.
Take a deep breath and try to make sure you enjoy some of the free time you've been given. Putting time aside for yourself is harder if you don't also put aside your worries. So devote more time to self-care and doing things you love, whether that's sports, reading, going for hikes, or volunteering––but always with an eye to the latest pandemic guidelines. "I have been reading a lot and that has really helped me," said Taysi. Not only will you change your mindset, but you'll also build up the confidence required to apply for jobs in the first place.
Use the time to upskill
While patience is a virtue, you can make the most of this "free" time by learning something new, such as a language. Taking a training coursein an appropriate field could make all the difference when applying for jobs, especially if a recruiter asks you the dreaded question: "What have you been doing since last April?" Instead of racking your brains, you'll have an impressive response at the ready.
Reach out to others
When restrictions allow in your area, consider reconnecting with people you haven't had the time to see in a while. Sharing such times with others can be helpful. Instead of staying cooped up at home alone, think about doing job search sessions with others or taking part in remote support groups. It'll bring some positive energy to your situation and make you feel less isolated. That's what Taysi experienced when she joined a WhatsApp group with former classmates. It has allowed them to share tips, resume templates, and sometimes even much-needed good news.
Looking for a job can test your patience because it is such a difficult time filled with uncertainty. However, spreading yourself too thin is never a good idea. As with successful online dating, casting your net too wide isn't a great strategy. Swiping right every time doesn't increase the chances of finding a soulmate!
Check out more content related to Mental Health Awareness Month 2023 here.
Translated by Andrea Schwam
Photo: Welcome to the Jungle
Follow Welcome to the Jungle on Facebook, LinkedIn, and Instagram, and subscribe to our newsletter to get our latest articles every day!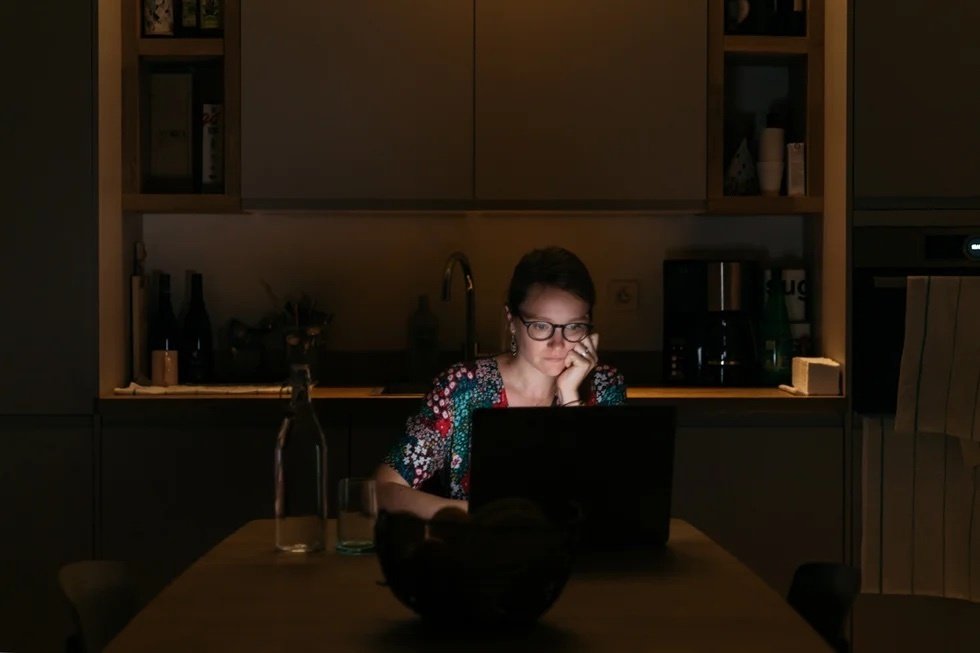 The newsletter that does the job
Want to keep up with the latest articles? Twice a week you can receive stories, jobs, and tips in your inbox.

Looking for your next job opportunity?
Over 200,000 people have found a job with Welcome to the Jungle.
Explore jobs