Job interviews and mental health: to disclose or not to disclose?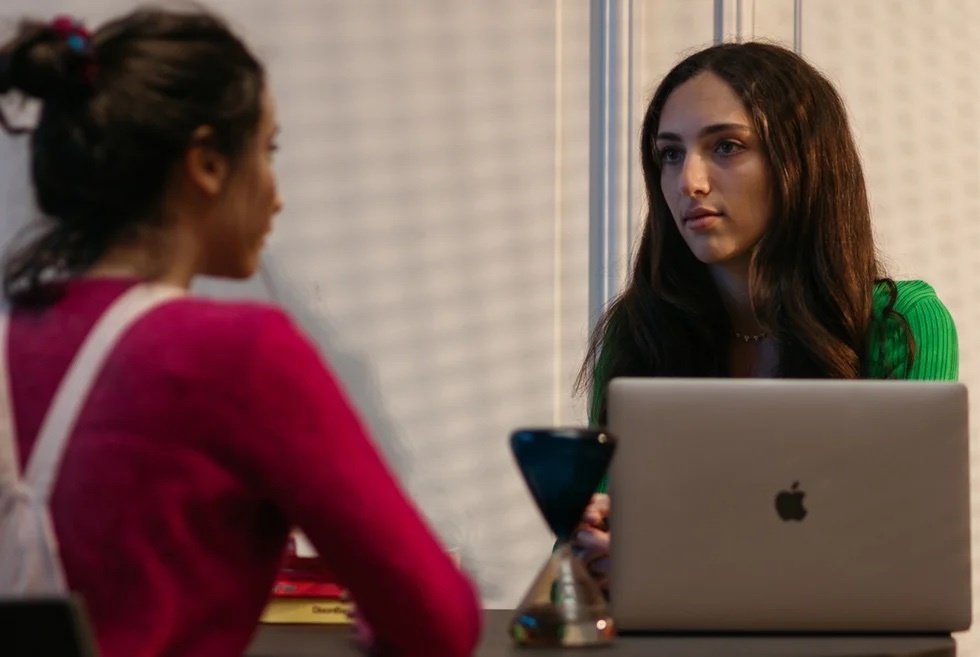 As we emerge from a global pandemic and mounting economic and political turmoil affects our everyday lives, it's unsurprising that the crumbling state of people's mental health is being discussed more than ever. Once considered 'taboo' to talk about publically, mental health is a topic we can no longer ignore, especially considering that, according to the National Institute for Mental Health (NIMH), an estimated 57.8 million adults in the United States live with a mental health disorder. However, despite this number, a stigma around mental health still exists.
Navigating transparency and stigma
When it comes to the workplace, job pressures can create a particularly challenging battleground if you struggle with your mental health. You might feel the need to show up and perform consistently, no matter what you're going through mentally. One study from Mental Health America's 2021 Mind the Workplace report further confirms this by reporting that 3 in 5 employees do not feel that their employer provides a safe environment for those living with a mental illness, raising some questions about whether it's a good idea to discuss your mental health openly at work. On the one hand, it could help to reduce stigma and inspire workplace change. Or instead, talking about your mental health with an employer or prospective employer could potentially hinder opportunities in your career if it's misunderstood.
There are a few things to consider when deciding whether you want to be transparent about your situation, especially if you're going for a new job. A job interview is an opportunity to put your best foot forward, even when you don't always feel your best. So, is your mental health situation something that defines you and your capabilities? Is it worthwhile to be transparent and share your experience without shame?
In honor of Mental Health Awareness Month, we spoke with Dr. Bill Howatt to get his insights on the topic. Dr. Howatt is a workplace mental health expert with over 25 years of experience working with senior executives at progressive and successful organizations nationally and internationally. Here, he shares his perspective on how to navigate discussing mental health in a job interview, what you should consider, and best practices depending on your unique situation.
Should you talk about mental health in an interview?
Dr. Howatt wants to make it clear off the bat: navigating mental health is a highly personal situation, and there is no clear yes or no answer. "It really depends on where the person is at with their level of comfort and confidence," Dr. Howatt shares. "I have lived my entire life with anxiety and ADHD and am open about it. For me, the risk is not being transparent. But sadly, the stigma around mental health is still alive, and some employers do not understand it yet."
Deciding whether or not to talk about your mental health ultimately comes down to its impact and role in your life. If you think your mental health could affect your work and performance, that might be worth considering when taking on a new job. Regardless of your decision, establishing the purpose behind why you are disclosing information about your mental health is vital.
Consider your reasons for disclosing your mental health condition
If you've established your prospective employer needs to know about your mental health struggles or an official diagnosis from a medical professional because you feel it could affect your work, follow up with why disclosing that information matters and what you need because of it. If you'll require specific considerations, relay that to your interviewer.
"You must be clear on what you want and why you would tell a prospective employer. For example, does your situation require special accommodation?" Dr. Howatt explains. "If not, then my philosophy is, why tell?" He also points out that by framing a mental health issue in the same way you would a physical health issue, your perspective might shift. "For example, think about how most folks wouldn't mention their high blood pressure if it is managed," Dr. Howatt notes.
If your mental health feels like it's not under control, you might consider making that your top priority with a medical professional before making any new work or career commitments. Otherwise, there are still ways for you to get a sense of how your prospective employer approaches mental health should it become a concern while not having to get into the details of your specific situation.
How to understand an employer's approach to mental health, without having to talk about yours
Rather than bringing up your mental health in an interview, there are other questions you can ask that can help you gauge a potential employer's workplace accommodations for mental health. "Get to know the employer and ask questions before the interview or review their approach to support differences with respect to DEI, keeping in mind that inclusion is about differences," Dr. Howatt shares. \
In addition to this, some questions you can ask during the interview phase to understand what efforts already exist in response to mental health care include:
Whether personal wellness days are included in paid time off.
Questions about benefits packages and whether theirs include an Employee Assistance Program and prescription coverage
How the organization values work-life balance
What their policy is on work-from-home (WFH) days (while there are conflicting arguments for the benefits and drawbacks of WFH on mental health, many experts agree it can positively affect mental health by eliminating stressful situations like lengthy commutes or social anxiety at the office)
If they have a health and wellness program for things such as a free gym membership (per the NIMH, exercise is proven to help reduce symptoms of depression, anxiety, and low mood by improving cognitive function and self-esteem). \
Clarifying these points should tell you what you need to know regarding whether the company advocates mental health support and what they're willing to do.
Key takeaways: should you talk about your mental health in an interview?
Ultimately, the answer to this question comes down to you. Consider your experience, your mental health's impact on your daily life, and your level of trust with the person you're speaking with. If you're still unsure, here are three key things to consider when contemplating whether you should discuss your mental health in an interview.
What do you need? If the concern is that your situation will affect your ability to do well in the role, follow up with the specific accommodations you would require to succeed. If you're unsure what that entails, speak with your doctor beforehand to determine the right course of action for your treatment plan.
If it's under control, avoid mentioning it. Bringing up your mental health challenges in an interview could signal an unwarranted risk to your potential new employer. Instead, ask questions about their policies towards health and wellbeing; this will allow you to get a feel for their attitude towards mental health altogether, and—should an issue arise—you can be confident that you'll have their support.
Lead with your strengths, not your limitations. Even if you struggle with your mental health or are living with a chronic mental health condition, don't allow that to undermine what you can bring to the table. Dr. Howatt explains that it's important to note that mental illness has nothing to do with competency. "It can impact someone's level of functionality and how they may cope with stress at times, but it's no different than someone with a sprained knee," he begins. "Sometimes walking is a bit harder, but they will get there with a bit of support. I would always suggest placing your focus on positioning your competency and why you are the best hire first."
Check out more content related to Mental Health Awareness Month 2023 here.
Photo: Welcome to the Jungle
Follow Welcome to the Jungle on Facebook, LinkedIn, and Instagram, and subscribe to our newsletter to get our latest articles every day!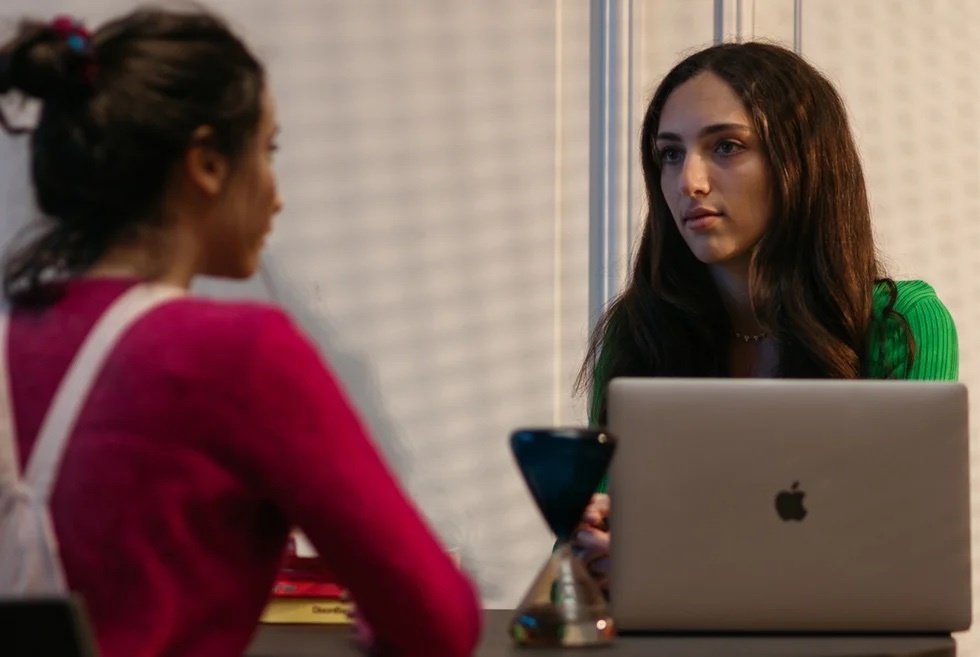 The newsletter that does the job
Want to keep up with the latest articles? Twice a week you can receive stories, jobs, and tips in your inbox.

Looking for your next job opportunity?
Over 200,000 people have found a job with Welcome to the Jungle.
Explore jobs