Unlock your career potential: harnessing transferable skills for seamless transitions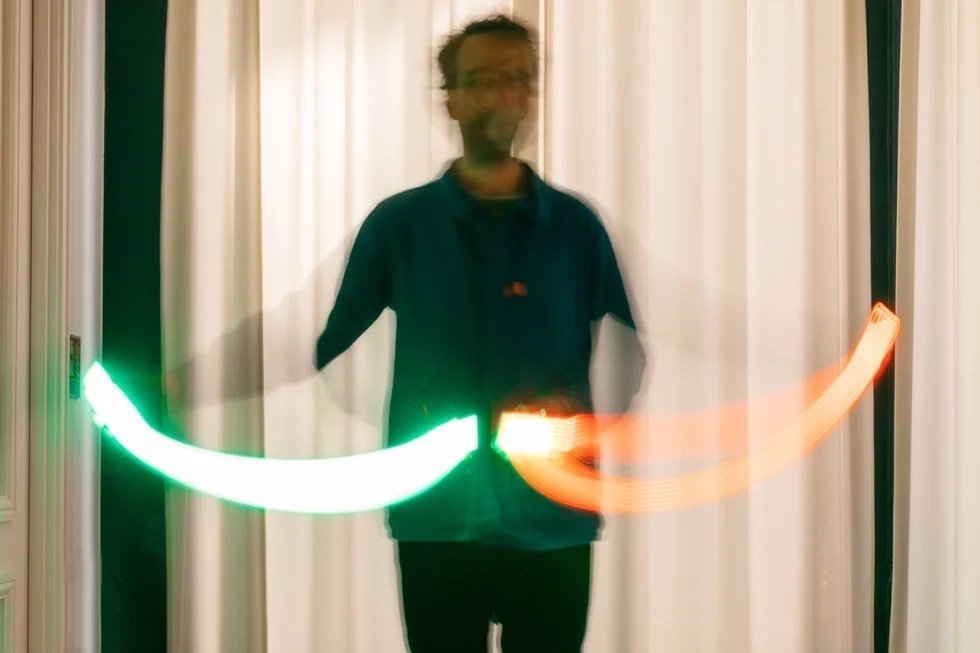 Between the Great Resignation and the ongoing layoffs sweeping the nation, Americans are finding themselves looking for work. But switching from one job to the next involves more than updating your resume and networking within your target industry. Building the right skills to successfully change careers is vital in today's job market. And with the rise of automation, artificial intelligence, and the abundance of free online courses and widely-available higher education programs, the topic of upskilling has become as hot as ever.
In the face of this rapidly evolving job market, the average American now holds approximately 12 jobs in their lifetime, with up to 30% of the workforce changing jobs every 12 months, according to a 2023 report by Zippia. The impact of advancements like artificial intelligence further underscores the need for adaptability, as evidenced by a recent study revealing that 80% of individuals could be affected by the development of ChatGPT. To navigate these shifts, transferable skills—competencies that can be applied across various industries and roles—are essential. In this article, we'll discuss the importance of transferable skills with expert Jenny Foss of JobJenny.com, a longtime career coach, Certified Professional Resume Writer, and author of "Do This, Not That: Career."
Transferable skills to the rescue
First and foremost, what are transferable skills exactly? "A transferable skill is something that you can readily transfer from one job or field to the next, like communications, problem-solving, or organizational skills," says Foss. They are competencies and behaviors that can be applied to any type of work, regardless of industry or job function.
The concept became particularly prevalent three years ago, during the pandemic. "So many people made forced changes in their careers through Covid. Those who had the most seamless path through these transitions have been those with skill sets they could readily apply to a new job or profession." Nowadays, having a transferable skill set has become the norm for many. Given that no two jobs are identical, employers actively seek candidates who possess transferable skills, as they demonstrate adaptability and flexibility in different situations.
Skills as such usually apply in all professional areas—but not all industries will need and value the same skill sets. "While virtually every role or industry will value people with transferable skills like time management, relationship building, and decision-making, some transferable skills are more applicable to specific jobs or industries," says Foss. "For instance, you don't necessarily need Microsoft Office skills if you're a laborer. Or, you may not need a high level of creativity in a super analytical job." There is no doubt, however, that in today's job market transferable skills are invaluable for any worker out there, no matter their occupation and aspirations.
Transferable skills to invest in
We've already mentioned some of them, but what are the skills you should really focus on?
These are the top 12 transferable skills Foss defines as essential for anyone aiming to become an attractive and competitive worker:
1. Communication
Communication is not only the ability to write clearly and express oneself well. Strong communication allows an individual to easily interpret nonverbal cues, ask appropriate questions, and interact with others in various settings. Highly communicative employees are better equipped to collaborate with colleagues and facilitate progress in workplace projects.
2. Decision-making
The ability to make sound decisions is a highly sought-after skill that can benefit individuals in various professional contexts. It demonstrates both confidence and good judgment - both valuable assets in any industry. Effective decision-making requires individuals to carefully analyze a situation, anticipate potential outcomes, and develop solutions in a timely manner.
3. Problem-solving
Similarly, problem-solving is the capacity to handle challenging or unforeseen situations in the workplace and identify a relevant solution. Many employers depend on individuals who can evaluate any situation and take swift action.
4. Adaptability
As the name suggests, adaptable employees can easily adapt to any situation. They can easily learn new skills and processes in order to ensure work is accomplished proficiently and with a positive attitude.
5. Resilience
Resilience refers to an individual's ability to confront challenges and adapt swiftly, ultimately overcoming them. Individuals with strong resilience skills approach difficult situations positively and they do not allow them to impede their success.
6. Leadership
The ability to successfully organize teams to achieve shared goals is particularly sought-after by employers in today's workplace. Leadership is important even if you're not a manager, as it shows your proactiveness on any task or project you have and can give your employer a good idea of what you're capable of.
7. Teamwork
Being a team player is key in showing the employer you can easily work with others towards a common goal, no matter what position you have and what your input is on a given project.
8. Dependability
Being dependable involves possessing certain characteristics that make you a reliable and trusted employee—such as being punctual, organized, and responsible. When seeking new candidates, employers look for individuals who can be trusted to complete tasks effectively and efficiently.
9. Emotional intelligence
Emotional intelligence is a vital trait to have in a workplace as it can foster a healthy and positive work environment, while also promoting strong relationships with both colleagues and clients. Emotional intelligence is a desirable skill, as many jobs nowadays require individuals to work collaboratively and interact with others on a regular basis.
10. Critical thinking
Critical thinking enables individuals to comprehend and tackle situations based on all relevant facts and information available, which then leads to defining problems and developing effective solutions.
11. Persuasion
An employee with strong persuasion skills can effectively influence and motivate others to perform well and succeed, prompt group action, and facilitate group decision-making. Additionally, being able to present compelling arguments in a workplace is key, be it while working on an internal project or interacting with clients.
12. Active listening
Being able to actively listen to others is also a crucial transferable skill in many industries. It can help resolve problems and hence enhance processes, create and maintain strong relationships, and even better retain important information such as instructions, procedures, and expectations.
These transferable skills can be applied to any industry and profession, be it tech, education, creative, or manual.
Developing transferable skills
There is no single recipe for developing all desired transferable skills that could serve you for years to come. A skillset as such can be formed in a few different ways. "While transferable skills are typically developed over time and already on the job, you can certainly accelerate your learning and development of these capabilities by proactively seeking out educational opportunities. This may mean enrolling in a few online classes," explains Foss.
There are many such classes out there, mainly on online platforms like LinkedIn Learning or Coursera. Most of them are free and easy to complete from the comfort of your home. Here is a list of a few free online courses you can take to develop some of the most demanding transferable skills:
What about organically developing transferable skills at your current job? "In the workplace, it could mean raising your hand for a special project at work, or doing some volunteer work in a new area."
The key is to pick which transferable skill you'd like to grow or master, then try to practice it in your daily work life. "Say you want to become a better communicator. To develop your communication skills, you can practice active listening when in conversation with others, you can volunteer to do a presentation for your team, or you can try and take the lead in resolving an issue with an unhappy customer," says Foss.
Another way to expand your transferable skills in your current job could be by diversifying your tasks and expanding your workload. "You can seek out extra work or stretch assignments that will 'force' you to learn transferable skills that, perhaps, you're not gaining in your main job," Foss shares. "For example, if you want to improve your organizational skills, you could volunteer to lead the planning of a work event or help plan the company's trade show."
Lastly, be a proactive upskiller! Ask to help a colleague who inspires you, propose a new approach to a task you're working on, or go for a coffee with someone who already has a skill you would like to learn—the possibilities to learn new transferable skills are endless, be it in your current place of work or in your free time.
Stay competitive with transferable skills
With the job market changing at lightning speed, learning new skills and staying competitive have become more important than ever. Whether you are looking to switch industries or move up the career ladder, understanding transferable skills can be the key to unlocking your next career opportunity. Good luck with your career switch!
Photo: Welcome to the Jungle
Follow Welcome to the Jungle on Facebook, LinkedIn, and Instagram, and subscribe to our newsletter to get our latest articles every day!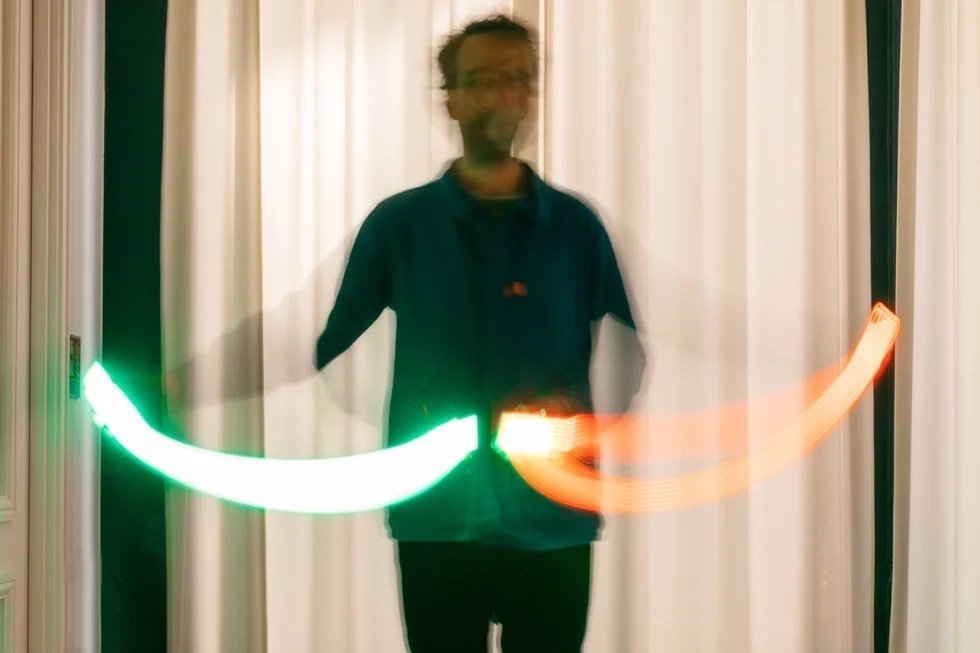 Looking for your next job opportunity?
Over 200,000 people have found a job with Welcome to the Jungle.
Explore jobs