'Why do you want to work here?': Trick question or an opportunity to shine?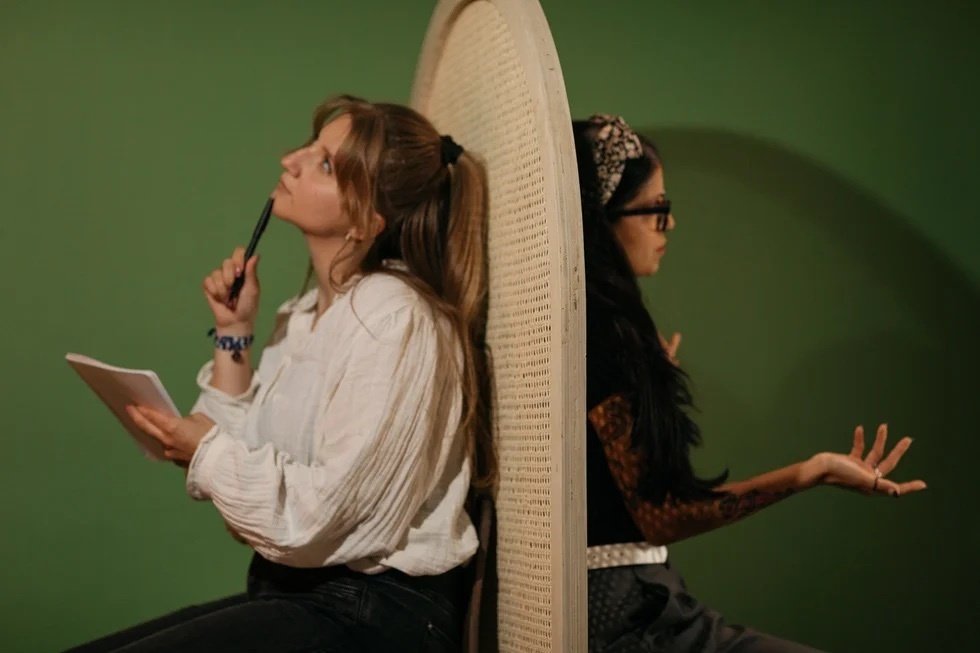 You're gearing up for your next interview. You're excited about the company and know you're a perfect fit for the role, and yet, you're a bit nervous about answering some of the most common interview questions you know you'll be asked. You're especially nervous about how to answer, "Why do you want to work here?" because, honestly, there are too many reasons to count, and you don't want to get it wrong. Or maybe some imposter syndrome has slipped through the cracks, and you feel overwhelmed.
"As an applicant, you've gotten an interview because of your skills, and those will be verified," shares Joy M. Hutton, Founder and Principal Consultant of Joy of Consulting. "But, hiring managers also want to know your values and if you are a good culture fit for the organization." And if hiring managers are taking a 360 approach to the hiring process, you should too. Hutton and Rebecca Weaver, the CEO of HRuprise, an employee coaching and HR consulting firm, share some tips you can keep in your back pocket as you prep for your next interview.
Research the company ahead of your interview
Before you prep a rehearsed answer for common interview questions, you want to make sure you, the company, and the role align on values and skills. "You can usually find this information by looking at the 'About Our Company,' 'Careers,' or 'Working Here' sections of their website," explains Weaver. "If they don't talk about their values, this might be a red flag. It likely means that it's not a high priority for them."
Weaver adds, "If you can, talk to people who have worked at the company before and reference the positive things people had to say about working there. You can also look at reviews on sites like Glassdoor, but make sure you're reading reviews from the team you'll work with." Most importantly, you want to feel confident that questions like, "What about the company makes you excited to work here?" won't catch you by surprise.
Understand what hiring managers are looking for
Once you feel confident that you understand the company culture and job scope, turn your energy towards getting a better understanding of the person interviewing you or making the final hiring decision. Researching the hiring manager or panel on LinkedIn is a good next step. Hutton suggests also keeping long-term success in mind too.
"Hiring managers want to see that you've done your research and are genuinely interested in the company and the role," explains Hutton. "Hiring managers assess if there are long-term growth opportunities as well—it's not just about the current position but your growth potential and your willingness to expand within a given role."
Make sure your answer includes these specifics
Whether you're jotting down your answer and practicing in the mirror or having a mock interview with a friend, you want to ensure that your answers include a few important details. "They want to know that you've done your due diligence, so mention what you've learned when you answer this question," explains Weaver.
According to Weaver and Hutton, here are some details to keep in mind:
Be specific about what you admire about the company
Clearly state how your skills and experience will contribute to the company's success
Emphasize how the role aligns with your career goals
Mention how your work style will fit in with the company culture
Talk about how your work would add value to their company and your career growth
Don't include these specifics in your answer
It's as important to know what not to say as it is to know what to say when asked, "Why do you want to work here?" Hutton shares three things your answers should definitely not include:
Weaver adds, "I cringe every time a candidate says to me, 'I don't know, your recruiter reached out to me.' That very well may be true, but this answer suggests that you're not really interested in the job or the company. They're likely talking to multiple candidates and you want to show that you're interested, taking the process seriously, and that respect others' time."
The hope is that your confidence will increase while you're prepping for your interview, and your imposter syndrome feelings will decrease. Or, at the very least, you'll feel more equipped and confident to walk into the room, while managing those pre-interview butterflies.
Photo: Welcome to the Jungle
Follow Welcome to the Jungle on Facebook, LinkedIn, and Instagram, and subscribe to our newsletter to get our latest articles every day!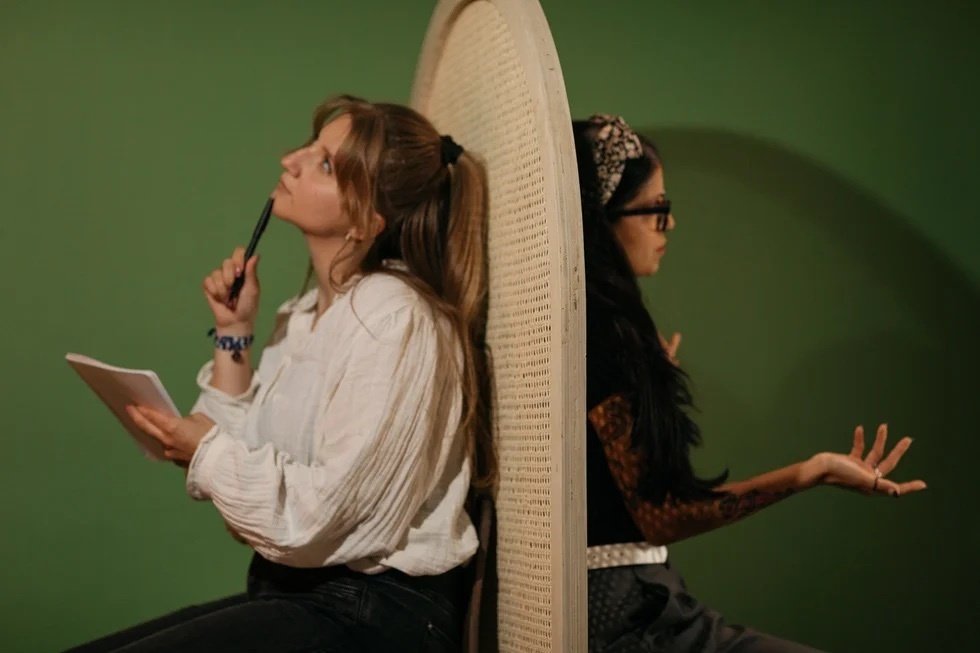 Looking for your next job opportunity?
Over 200,000 people have found a job with Welcome to the Jungle.
Explore jobs