The rise of AI-assisted resume building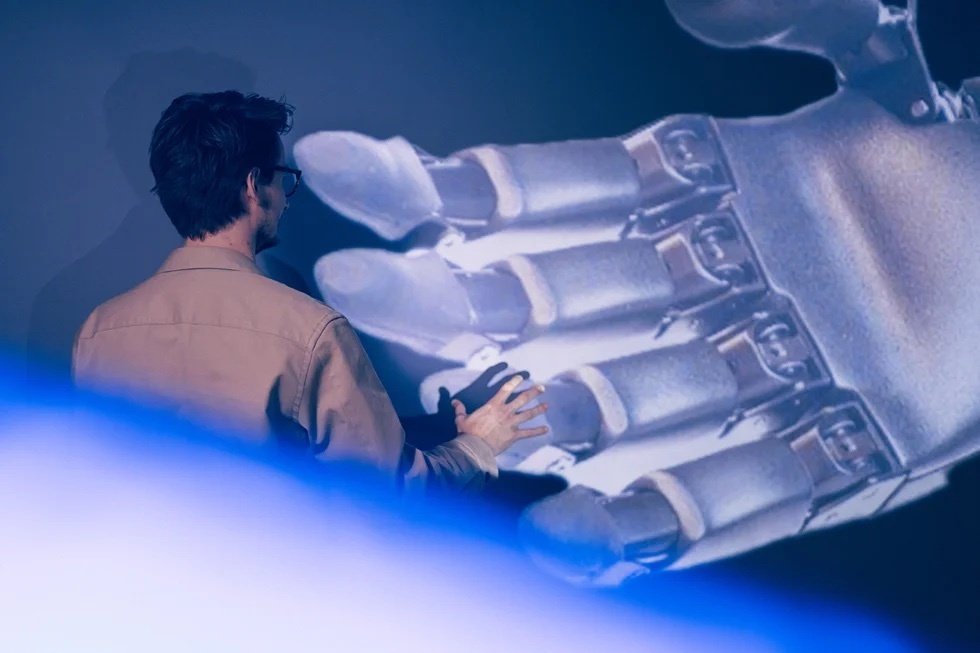 As the job market's competitive nature continues to escalate, crafting a standout resume has become an art form. The task of encapsulating one's professional journey in a concise, compelling document is daunting and often laden with uncertainty. Enter Artificial Intelligence (AI), the game-changer in the realm of resume writing. No longer a distant future speculation, AI is here, enabling job seekers to present their best selves, effectively and efficiently.
According to a 2023 survey by ResumeBuilder.com, 46% of 1,000 job seekers utilize AI to construct their resumes and cover letters. These AI-powered tools, such as chatbots, are reshaping the resume-building process, alleviating the stress of writer's block and the anxiety of being overlooked. As career coach Kori Burkholder notes, "This is the future. If you don't learn it, you're going to be left behind." Indeed, the age of AI-assisted resumes is upon us, and it's time we unravel its potential.
How do AI-powered resume-builders work?
AI-powered chatbots and resume-builders help job seekers create compelling and professional resumes. They use machine learning algorithms to analyze vast amounts of data related to job postings, keywords, and other factors that employers look for in resumes. It then recommends the best words and phrases to use in your resume. There are many different AI-powered resume-builders on the market now, but Burkholder has been using Teal. This resume-specific site uses a natural language processing (NLP) algorithm like OpenAI's ChatGPT, which can also be a helpful tool when writing your resume.
Burkholder explains that these resume-builders might be easier to use than just the regular NLPs, as they guide you through the resume-building process by prompting you to answer questions. However, most are paid services—like Teal, which gives you only two free resumes. Once you have a few formatted draft resumes, Burkholder recommends you can go to a chatbot NLP directly and prompt it to help rewrite each section specific to each job description. The generated text and how you prompt the AI to generate it don't change depending on which product you decide to use. Once your text is generated, paste the rewrite into your previous template generated by the resume-specific site, explains Burkholder.
Unlocking the power of AI: How it transforms resume writing
In the same ResumeBuilder.com survey mentioned above, 78% of respondents were asked for a first interview after using application materials written by ChatGPT. Compelling evidence to start using AI-powered resume tools, right? But how do they work to help you land that first interview?
No more writer's block
For resume-specific sites, the interfaces are designed to be user-friendly and intuitive, with prompts and suggestions provided to guide you through the process of building your resume. "It helps with writer's block," explains Burkholder. "Sometimes you're staring at a blank page and don't know where to start. It's going to kick off that process for you." As you enter information about your skills, experience, and achievements, the AI model analyzes the data and recommends resume optimization for the specific job you are applying for.
Maximizing efficiency
"It's a total time saver," explains Burkholder. These NLPs analyze the language used in job descriptions and help you tailor your resume to match the job's specific requirements. Some tools may even be able to analyze your social media profiles and other online presence to identify additional skills or achievements that could be included in your resume, an advantage when using resume-specific NLPs. As tailoring your resume to specific job descriptions is a non-negotiable, emphasizes Burkholder, AI can help you tailor each resume in a fraction of the time.
It's all about the prompts
"Prompts are the cornerstone," asserts Burkholder, highlighting their pivotal role in unlocking the boundless potential of AI chatbots. Whether you're navigating the realms of specialized resume-building platforms or delving into the depths of NLPs, these prompts hold the key. The secret lies in crafting precise and context-rich instructions, as it's within the specificity that writing quality and personalization thrive.
Burkholder describes prompts as a dynamic collaboration between human ingenuity and AI's computational prowess. Combining your domain knowledge, career aspirations, and other important information sets the stage for the AI's performance. Take, for example, the task of writing a captivating one-paragraph personal bio tailored to a specific job description. Burkholder suggests prompting the AI with a challenge: "Compose a compelling third-person bio, encapsulating my skills and experience, in just one paragraph, aligned with the following job description." By pasting both the job description and your existing resume into the chat, you provide the AI with a comprehensive understanding of your background and expertise.
Examples of good prompts to use
Burkholder has three main topics the AI can help you write: personal summary, job descriptions, and achievement statements. Here are some examples to help you narrow down your prompts and get some killer phrases throughout your resume.
Professional summary and objective
When it comes to using AI to write your professional summary or objective, it's essential to provide clear and specific prompts that will help the model understand what kind of information you are looking to include.
Here are some good prompts to consider:
Current job title and years of experience: Start by providing your current job title and the number of years of experience in your field.
Key skills and areas of expertise: Provide a list of your key skills and areas of expertise that match the job description. Then ask the AI model to incorporate these into your summary.
Personal qualities and attributes: You want to highlight personal qualities or soft skills that make you a strong candidate for the job. For example, if the job post says they want a strong communicator and independent yet collaborative worker, then prompt the AI to emphasize these traits.
Career goals and objectives: Ask the AI model to suggest the best ways to incorporate your career goals and objectives into your summary. Provide any relevant information that may help the model understand your aspirations and how they align with the job you are applying for, such as job titles you aspire to have or responsibilities you want to learn.
Create job descriptions that align with a specific job posting
When it comes to personalizing your resume for a particular job description, you can provide the AI model with the job description and ask it to suggest ways to customize your resume.
Here are some good prompts to consider:
Key skills and qualifications: Ask the AI model to suggest ways to highlight your skills and qualifications that match the job requirements.
Keywords: Provide the AI model with a list of keywords from the job description and ask it to suggest ways to incorporate these into your resume. Fun tip: You can get a list of keywords by prompting the AI to pull them from the job post.
Achievement statements
Lastly, when it comes to writing achievement statements for your resume, you can provide the AI model with a list of your accomplishments and ask it to suggest ways to articulate them concisely and impactfully. Remember, these achievement statements are good to use in your professional summary and throughout your various job descriptions.
Here are some good prompts to consider:
Accomplishments: Provide the AI model with your accomplishments, such as awards, conferences you spoke at, or published writing.
Quantifiable results: Provide the AI model with measurable outcomes such as KPI monitoring and success or revenue targets you accomplished to showcase your previous impact.
Tips for writing prompts
Burkholder recommends playing around with the chatbot by seeing how it responds to your prompts, changing them, and finding the correct ways to word them for your desired outcome. You can start broad, she says, and then keep drilling down with more specific information.
If you're hesitant for the AI to write your resume completely, Burkholder says to use AI to filter through important keywords from the job description, helping you use them when writing your resume. You'll still save time by deconstructing the job description into manageable key topics.
Personalize, verify, and don't lie
Burkholder uses resume writing services for her clients and has recently been given back resumes that she attests were clearly written by AI. "I could have written them. They were very generic." She says you don't want to fall into this trap when using AI. "Go back and really make sure you personalize it," she says. The more general your prompts, the less personalized they will be, so make sure you add relevant information, skills, and numbers that match your real background. She warns that the accomplishments might not be accurate, and you don't want to go into an interview with false information. You could either get caught using AI because you didn't change a stat or lie in the interview, both of which are not good, explains Burkholder. She recommends going back and adding brand names, KPIs, and other qualitative and quantitative information specific to your work history.
The future is here
So, grab your virtual pens, dust off your creativity, and embark on a journey that will redefine how you approach your career aspirations. The era of robo-resumes has arrived, and with AI as your secret weapon, the sky's the limit. "Get in there, have fun, and figure it out," recommends Burkholder. "The best way to get started is just to dive into it and learn." This is the future, she says, and hey, once you get good at using it, "you can put on your resume that you have AI experience," she says. So welcome to the future of resume writing—where AI meets ambition and job hunters can unlock their true potential.
Photo: Welcome to the Jungle
Follow Welcome to the Jungle on Facebook, LinkedIn, and Instagram, and subscribe to our newsletter to get our latest articles every day!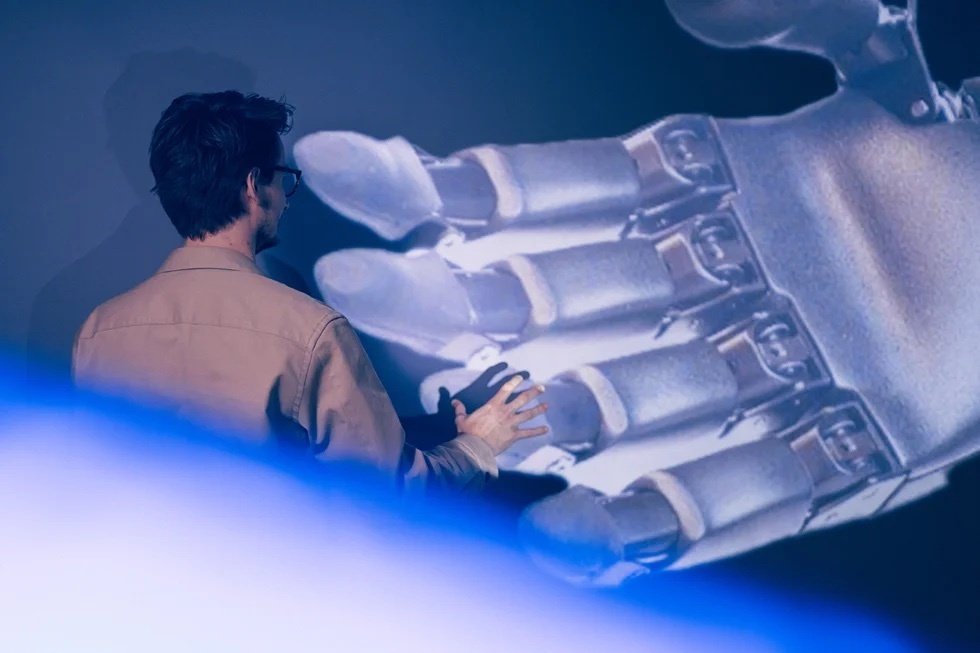 The newsletter that does the job
Want to keep up with the latest articles? Twice a week you can receive stories, jobs, and tips in your inbox.

Looking for your next job opportunity?
Over 200,000 people have found a job with Welcome to the Jungle.
Explore jobs