Form I-9 demystified: essential tips for international workers in the US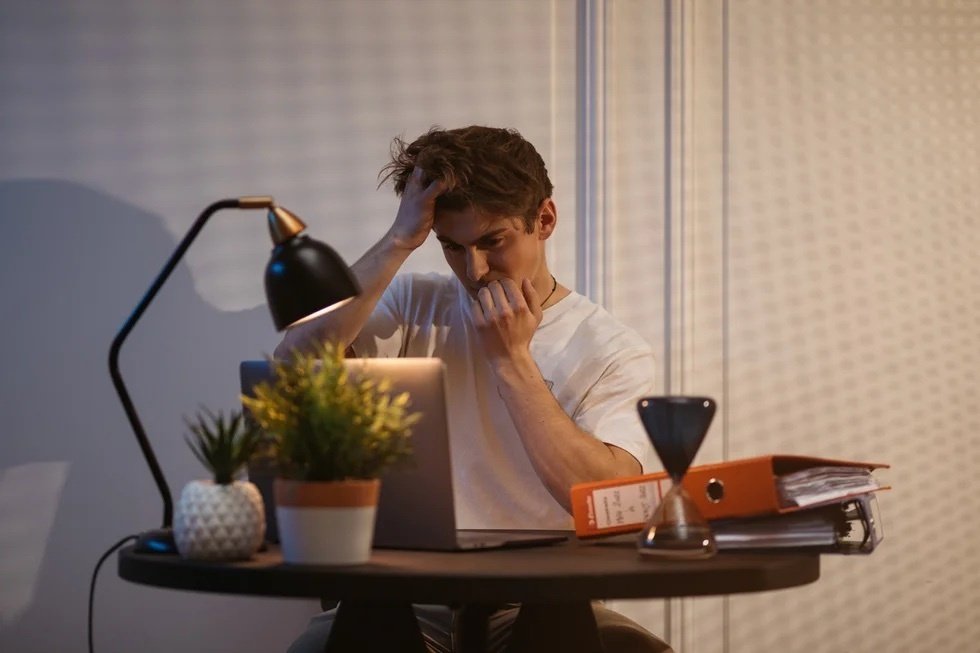 You've just arrived and are about to start your new adventure working and living in the US. Wow, congratulations! By now, you've experienced the administrative debacle of the US immigration process (congrats on tackling that, too!). But as an international worker in the US, you're not done learning. Navigating the employment verification process can be confusing and overwhelming. There are a lot of forms and processes you'll go through on your first day of work and one of the key components of this process is Form I-9. This is a document that all new employees, no matter their citizenship or immigration status, are required to complete within their first three days of work. Along with completing Form I-9, you'll also need to provide specific documents to your employer. This process will vary depending on the work visa you hold, such as the H1B or L-1.
Understanding the requirements and process of employment eligibility compliance will give way to a smooth transition into your new job in the US. So what is Form I-9, why is it important, and what are some helpful tips for international workers to complete this form accurately and in a timely manner? Let's find out.
What is the purpose of Form I-9?
Form I-9 (Employment Eligibility Verification) requirements come from of the Immigration Reform and Control Act of 1986 (IRCA). The IRCA prohibits employers from hiring and employing an individual, knowing that the individual is not authorized to work in the US. Employers are also prohibited from continuing to employ an individual, knowing they are unauthorized to work. Form 1-9 is the primary mechanism to ensure all employees are authorized to work in the US, says Taylor Williams, a contract worker in global mobility and immigration for international non-profits and NGOs in Washington, DC.
However, Williams says that the verification is used to attest to the employee's work authorization and verify that the employer is following the law. "The Department of Labor, when it comes to international employees with work visas, do have pretty strict guidelines," Williams explains. For example, the minimum salary requirement for an H1B visa is $60,000. The Bureau of Labor Statistics also tracks national salary averages. "Basically any job in the US, whether it's a bartender or it's a CEO, can all fit into one of these categories," says Williams. This form also verifies that the employer is paying the employee a fair wage for the work they are hired to do. This form helps "ensure that those employees are not being taken advantage of, especially since for-profit companies don't necessarily have a great track record with international employees," he adds.
Timeline for Form I-9
You will complete your I-9 form on your first day of work, explains Williams. It will likely be the first thing you do unless your new employer asks you to complete this paperwork before your start date. The law states that it must be completed by your first day of paying work. You, as the employee, must give your completed form and required identification documents to your new employer—probably the HR professional tackling your onboarding. The employer then must complete and sign Section 2 of Form I-9 within three business days.) of your hire date.
Therefore, ideally, your original documents are in-hand on your first day of work. If you don't provide the appropriate documentation in time, you will not be able to return to work until your documents are submitted. But also keep in mind your employer has the right to terminate your employment for failing to supply the correct documents.
So what information must you provide, and what documents do you need as an international worker?
Documents required for Form I-9
Before Covid, document verifications were done in person, explains Williams. "However, during the pandemic, the USCIS and the Department of Labor did a really good job of loosening the restrictions." So, if you've been hired for a completely remote job, you're in luck; you won't need to go to the office to complete Form I-9. However, the documents needed are still the same.
Which numbers do I need?
Section 1 of Form I-9 prompts you to input typical personal information such as your name, address, and date of birth. It also asks for three administrative numbers: social security number (SSN), an Alien number (A#), or an Admission number.
Susan Henner, a New York immigration lawyer, explains the difference between an Alien number (A#) and an Admission number. "An A# is designated for those who are immigrating to the US permanently by submitting the I-130 or I-140 [green card applications]. Work visa holders [H1B or L-1] do not get an A# but rather an Admission number that is located on their I-94 when they go through customs upon arrival."
I-94 and foreign passport
This I-94 Arrival/Departure Record should be given to you or electronically entered when you pass through and are approved entry by Customs and Border Control officers. If you're unsure where your I-94 document is, the US Customs and Border Protection has a website to help you find your I-94.
This document is important for two reasons. First, you must supply this form with your foreign passport as required documents per Form I-9, List A: Documents that establish both identity and employment authorization. So make sure you keep this close when arriving in the US. Second, it has the admission number you need for Section 1 of the form.
Henner also explains that work visa holders, once physically in the US, should go to their local social security administration office to apply for their SSN. "It usually takes about ten days from when you apply," she adds. This is a fairly straightforward process and ideally done before you fill out the I-9 on your first day so you have all the correct numbers you need to complete the form.
Employment eligibility verification: important to know
Federal law prohibits employment discrimination
Federal law prohibits employers from discriminating against people based on several factors, including their citizenship or immigration status or their national origin, including the I-9 and employment verification process. This includes unfair documentary practices, meaning the employer cannot request more or different documents than required on Form I-9 nor reject documents that reasonably appear to be genuine.
HR professionals can't help you (all the way)
Williams mentions that new hires, especially foreign nationals, can be really frustrated when filling out Section 1 of Form I-9 because your employer's HR representative is legally not allowed to help you fill it out. "We cannot tell you anything about it. We just have to say, here's the form, and you have to figure it out," adds Williams. While hand-holding is not an option when preparing for your first day, carefully worded questions to HR can still benefit you. Williams still recommends asking the HR representative if you have any questions, as there are some things they are allowed to say (without providing step-by-step answers). He also recommends going to the USCIS and Department of Labor websites. "Their websites actually can be pretty helpful, surprisingly," Williams adds.
It's not only up to you
This form is ultimately up to the employer to complete and submit to the US government. They will keep it on file as well in case the US Immigration and Customs Enforcement (ICE) does an audit on the company. Don't get disheartened when your HR representative tells you they can't help you complete the form but keep asking your questions differently. Williams mentions that, "There is a lot of information they can give. Sometimes it's just whether you are asking the question in the right way." If you have more questions, consult Form I-9, Employment EligibilityVerification Employee Information Sheet.
Photo: Welcome to the Jungle
Follow Welcome to the Jungle on Facebook, LinkedIn, and Instagram, and subscribe to our newsletter to get our latest articles every day!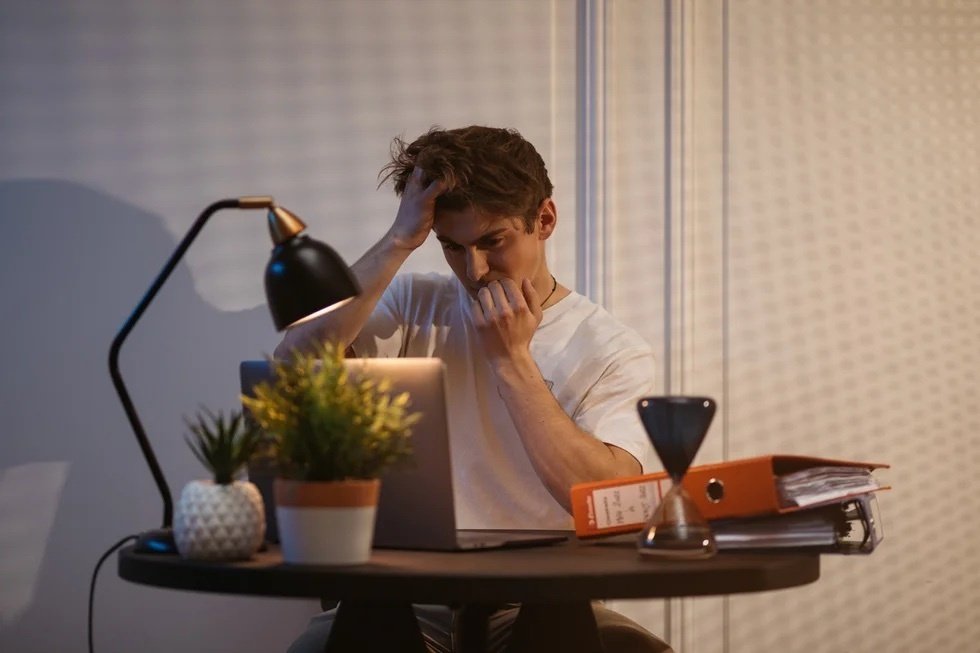 Looking for your next job opportunity?
Over 200,000 people have found a job with Welcome to the Jungle.
Explore jobs