The L-1 work visa: everything you need to know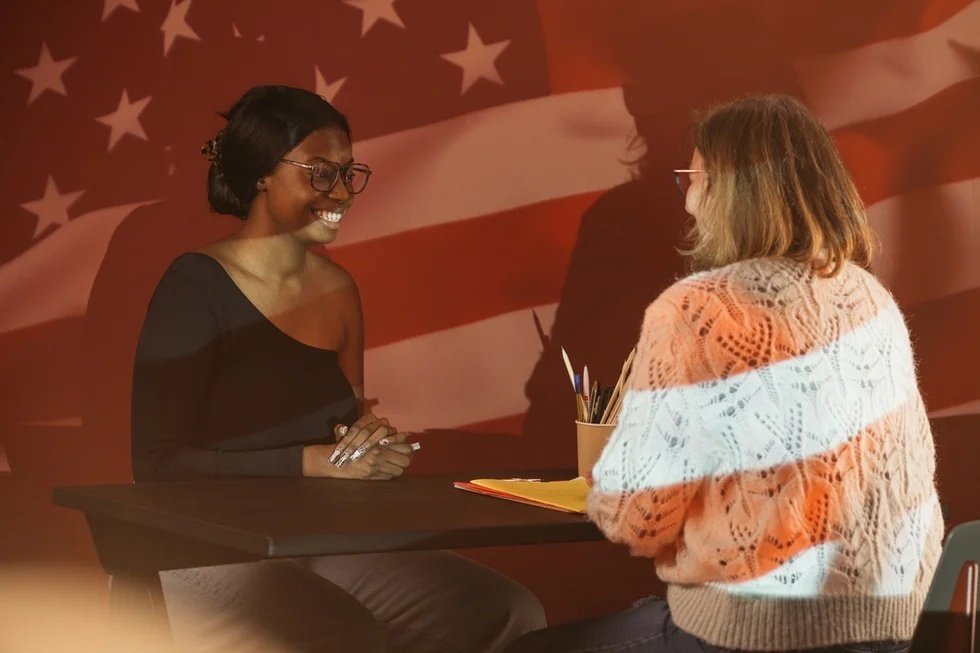 You've just been offered a fantastic career opportunity in the US with your current employer. What an exciting time! Moving to a new country, starting a new chapter in your life, exploring a new culture, and meeting new people can be thrilling. But you may feel overwhelmed and uncertain about the visa eligibility requirements and application process. In order to legally live and work in the US for your current foreign company, you'll be required to receive an L visa, also known as an intra-company transfer visa. This visa will allow you to work in the US for your employer's subsidiary, parent company, branch, or affiliate. So sit back, take a deep breath, and let's get started on your journey to the land of opportunity.
What are L visas?
L visas are temporary non-immigrant visas that allow foreign nationals to work in the US for a specific period. Multinational companies use them to transfer employees from their foreign offices to their US offices. Susan B. Henner of Henner Law Group, P.C., an immigration law firm based in White Plains, NY, explains that the most crucial requirement is that your current foreign company has a relationship with a US company. "The relationship could be a parent-subsidiary relationship, meaning the US company owns the foreign company, or the foreign company owns the US company," she explains. "It could also be a US branch, an affiliate, or a joint venture." Therefore, your employer must have been doing business in the US and at least one other country.
There are two main types of L visas: L-1A visas for executives and managers and L-1B visas for specialized knowledge employees.
L-1A visas
The L-1A visa is for executives or managers who have been employed abroad by a qualifying organization for at least one year. The visa allows them to transfer to a US office to work in an executive or managerial capacity. Henner advises verifying the US's definition of these two roles and ensuring your job duties follow these definitions. This classification also enables a foreign company that does not yet have an affiliated US office to send an executive or manager to the US to establish one.
To qualify for an L-1A visa, the applicant must have worked for the qualifying organization for at least one year within the last three years and must be coming to the US to work in an executive or managerial capacity, explains Henner.
L-1B visas
The L-1B visa is for employees with specialized knowledge from the foreign office that needs to be transferred to the US office. As per Henner's warning with the A-type visa, the B-type visa also has particular definitions defined by the US government. For example, specialized knowledge is defined as special knowledge of the company's services or products and not readily available in the US labor market. To qualify for an L-1B visa, the qualification for the L-1B is the same as the L-1A. The applicant must have worked for the qualifying organization for at least one year within the last three years. Like the L-1A, this classification also enables the foreign company to bring a specialized knowledge employee to the US to help establish a new office.
Obtaining L visas
There are several documentation requirements that the applicant must fulfill to obtain both L visa types, and Henner is here to help us sift through the most important for a successful visa process.
Step 1: File Form I-129
The first step in obtaining an L visa is to file Form I-129, Petition for Nonimmigrant Worker, with US Citizenship and Immigration Services (USCIS). The petition should include documentation to establish that the applicant and the employer meet the eligibility requirements for the L visa category.
Documents proving employment
For this form, the employer must demonstrate that they are a qualifying organization and that the organization has employed the executive, manager, or specialized knowledge employee for at least one year within the last three years, explains Henner.
Some documentation Henner recommends includes "tax returns, bank statements, and everything showing that they were actually on the payroll for this overseas company." Proving the employee's position in the company is important too. "USCIS likes to see organizational charts and determine where the employee works within the company," she adds.
For the L-1A, Henner explains that their position needs to be managerial or executive in nature. "They want to see not only who you are managing but also that the people you're managing are somewhat professional in nature." To prove this, she says, USCIS wants to see documentation of the people you supervise. This can be copies of their degrees, resumes, payroll slips, and organization within the company. "You need to prove that you're not making up these people," says Henner.
She also explains that you must "show the company is ongoing overseas and will continue to keep their operations overseas." Basically, you can't close down an overseas company just to come to the US.
Documents proving qualifications in the US
For Form I-129, you must also demonstrate that the employee will be working in a qualifying position in the US office. The applicant must possess specialized knowledge, skills, or experience essential to the employer's US operations. This comes from evidence of their qualifications and job duties. "They want to see that the employee is qualified for the job. So degrees, certificates, and resumes," explains Henner.
Another important aspect is the job duties, as USCIS has specific definitions of what's acceptable. "They want a list of the job duties that the employee was doing overseas and a list for what they are going to be doing in the US," she adds. It's vital that you, as the employee, have specialized knowledge of your company's services, products, and its application in international markets. "You need to prove that you understand the company's inner workings," Henner adds.
Step 2: Form I-797C
USCIS will either approve or deny your Form I-129. Once the decision is made, they will issue a Notice of Action, Form I-797C, indicating the petition's approval, denial, or requiring further information. When you receive Form I-797C, it's imperative to pay close attention to what it says as it will tell you your next steps, including a potential appointment at your local US embassy to take your biometrics.
L visas have gotten strict
Henner explains that the L visas have been abused in the past, so the US government is stringent on their requirements and appropriate documentation. You need to prove that every aspect of your company is viable, even including the location of its offices. "They want to see photographs of the overseas building inside and out," Henner adds. "If you are arriving in the US to open a new office, they want to see detailed business plans. Not only a detailed business plan but a detailed description of what the employee plans to do in the US to open the new office."
But don't let this deter you from taking on this career opportunity! Henner recommends going to the USCIS website. "Read the instructions on each form closely as the requirements are subject to change all the time," she adds. Another recommendation is to read their definitions of job duties and use that as a guiding light when creating job duty documentation.
In conclusion, obtaining an L-1 work visa in the US requires careful attention to detail, knowledge of the visa eligibility requirements, and a thorough understanding of the visa application process. As a multinational company employee, providing the necessary documentation to demonstrate the relationship between the foreign and US company and proof of employment and qualifications is key. While it may seem like a daunting process, the L-1 work visa provides a great opportunity for foreign employees to work in the US for their employer's subsidiary, parent company, branch, or affiliate and experience a new life chapter.
Photo: Welcome to the Jungle
Follow Welcome to the Jungle on Facebook, LinkedIn, and Instagram, and subscribe to our newsletter to get our latest articles every day!