Unlocking the American Dream: your ultimate guide to the H-1B Visa
Apr 25, 2023 - updated May 09, 2023
6 mins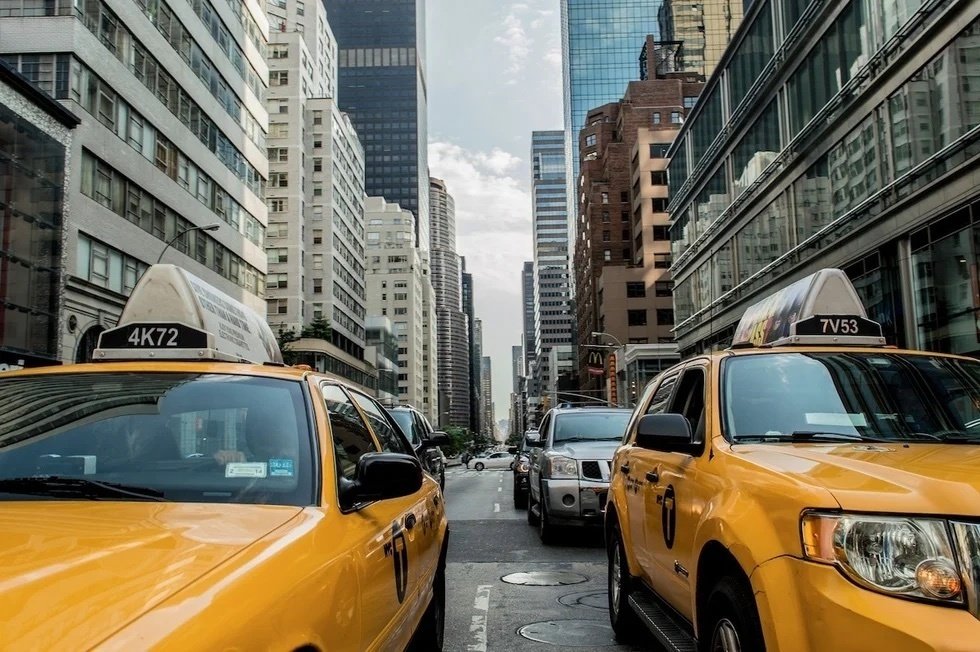 The US is known for its diverse culture, robust economy, and thriving job market, which makes it an attractive place for international workers seeking new opportunities. It's home to some of the world's largest and most successful companies, spanning various industries such as technology, finance, and other services—think Amazon, Meta, and Apple. These companies and many others have championed a better work life for their employees while offering competitive salaries, benefits, and growth opportunities, making the US a prime destination for international workers.
If you're considering taking the leap, you need first to decide what visa suits your needs. But if you are applying for jobs in the US, then you're probably looking for the H-1B visa—a temporary work visa that allows US employers to hire foreign workers in specialty occupations. This visa program is intended to help American companies fill skilled jobs for which there may be a shortage of qualified US workers.
In 2023, the US Citizenship and Immigration Services (USCIS) received 483,927 H-1B applications, making it the most sought-after temporary work visa for the US. We're here to help you understand the visa eligibility requirements, application process, and tips for successful immigration to the US.
Who qualifies for the H-1B visa?
There are four main requirements for the H-1B visa: Salary, proof of at least a bachelor's degree or equivalent experience in that field, a valid job offer from a US employer for a role that requires specialized knowledge, and your employer must show that there is a lack of qualified US applicants for the position.
Salary
The minimum salary requirement for the H-1B visa is $60,000 annually. However, the median salary for someone holding a master's degree is $65,000 and $54,700 for bachelor's degree holders, according to a 2018 US Department of Education study. So if you fall on or below that average, you might want to look into getting a higher education to qualify for the salary requirements or look in an industry with higher average salaries.
Education requirement
Susan B. Henner of Henner Law Group, P.C., an immigration law firm based in White Plains, NY, explains that the H-1B is for a professional position, which the US government defines as someone with at least a bachelor's degree. "For example, a lawyer or an accountant, and other professions qualify automatically as a professional position," she explains. You want to ensure that the position's job duties are professional in nature. "You can't have a food service worker qualify, but maybe the supervisor will qualify if the position requires at least a bachelor's degree or higher," she adds. However, a master's degree or Ph.D. would automatically qualify.
However, where your degree was earned matters, she warns. "Just because someone has a bachelor's degree in their country does not mean they're automatically going to qualify in the US." If your degree is from a university outside of the US, Henner says you need to get your degree evaluated. The US Department of Education states there is no official evaluation service and recommends using the service advised by your employer.
Professional experience can also be counted in place of educational experience. "I've had people who qualify based on experience alone," Henner explains. "Immigration uses a three-to-one rule: every three years of experience equals one year of education." Therefore, if you have 12 years of work experience, it would equate to a bachelor's degree. She also warns that your expertise needs to be evaluated by a professional. "They'll look at job letters and your resume. What they want to see is progressively more experience and responsibility in that field."
Securing a job that qualifies for the H-1B visa
According to UCIS, the intended job must require the theoretical and practical application of highly specialized knowledge where the job duties are specialized and complex, requiring higher education. Following this approach is Avani Sanghvi, an H-1B visa holder and currently a senior program manager in global health and wellbeing at a multinational company in Chicago. Sanghvi graduated with her US master's degree in 2009 and was hired shortly after for contract work. "When I graduated, there weren't many people with my degree in food science," she says. Sanghvi's degree was highly specialized, which qualified her for the H-1B visa. The lack of people graduating with her particular degree benefited her when applying for jobs as she had less competition.
Sanghvi was also on a particular visa type for recent graduates, but it only gave her a year to find visa sponsorship. "Taking a short-term contract position was a gamble because my visa sponsorship was not guaranteed." She was able to establish good connections with her team and prove her culture fit in the company, which started her visa sponsorship after three months into her six-month contract.
Sanghvi was in a more fortunate position than most international workers as she could prove herself during a contracted period, on-site. But how could someone applying from abroad prove their worth?
Standing out from the crowd
Dominique Miles, an international recruiter with seven years of experience, explains that proving your qualified experience is the most important. "It's difficult to place someone in another country as they must justify their expertise. So it's important to be able to prove that in an interview."You need to convince the recruiter that you are the best candidate in the world, quite literally.
Miles warns that getting hired right after college is pretty difficult as you don't have solid expertise yet. She suggests finding another market to start your career in if you're a recent graduate. "Maybe you don't want to be in your home country, but there are other markets besides the US where you could start building your resume," she adds. Find a company where English is their working language, so you get exposure to that, but also a company that might have offices in the US or works in the US market. This will make you more competitive when applying in the US.
This is where networking comes in: "Networking is everything," Miles adds. "We can move mountains for the person we want." She suggests getting to know other people in the organization that might be the decision-makers. You can do this at your current company and your target US company. Another recommendation is mastering your soft skills. "These skills are just as important as technical skills," adds Miles. "Strong soft skills can give the recruiter a push towards hiring you."
Skills aren't everything: explaining the cap lottery and possible exceptions
Remember the almost 500,000 visa applications in 2023? Well, only 127,600 were selected in 2023 based on the number of spots available allocated by the USCIS. "It is literally a lottery," explains Henner, the New York-based immigration lawyer. "I submitted ten H-1B applications this year, and I only had one selected through the lottery," she adds.
The lottery timeline, says Henner, begins around March 1st, and names are drawn around April 1st. Henner warns that this doesn't mean you can start working in April; instead, you must wait six months, so the earliest start date is October 1st. She states that come August 1st, the government will conduct another lottery based on petition withdrawals from previously selected visa recipients. Keep in mind that this process takes about a year, and once selected, you still can't start for six months. You can also do nothing to promote your chances, as it is a genuine lottery process.
Advanced degree cap exemption
The regular H-1B visa cap dedicates 65,000 petitions to foreign workers with the required skills and qualifications. With the H-1B advanced degree cap, USCIS allots an additional 20,000 petitions to individuals holding advanced degrees at a master's level or beyond. This is the case for Sanghvi, who increased her chances by completing her degree. However, a master's degree in the US typically ranges between $30,000 and $120,000, depending on the school and major. So this route would be expensive and would take significant financial and personal investments.
H-1B cap-exempt employers
Taylor Williams is a contract worker in global mobility and immigration for international nonprofits and NGOs in Washington, DC, which means he works in hiring for cap-exempt employers. What does that mean exactly? "It is quite literally what it sounds like. We are exempt from the lottery cap," explains Williams. Nonprofit research organizations are exempt from this cap lottery. "Universities are also another big industry that is exempt," he adds. Nonprofit institutions of higher education and government research organizations are also exempt.
Given the high number of lottery registrations and the fixed number of available slots, you would have had a 26.4% chance in 2023 of your name being drawn. Kind of a low number when you have such high hopes. Although USCIS conducts a subsequent lottery selection for unused visas, many employers and employees may already question their options.
Here is where you can take your next chance: apply for cap-exempt positions while waiting for next year's submission period. This was Sanghvi's strategy. Her advisor at the University of Maryland was open to giving her a year's position in the department. "It wouldn't be a high-paying position or get me that much experience but it would have given me more time to find a qualified position. I'm happy I took the gamble with my current company."
Don't give up on your goals
Obtaining an H-1B work visa in the US can be a complex and challenging process. Still, the right qualifications and strategies can lead to a fulfilling career and a chance to live and work in one of the world's most dynamic and diverse countries. Sanghvi admits that it's a scary process. "It takes time, effort, and money, but it is doable, especially if you're motivated."
Williams also admits that "you're going to feel frustrated and, at times, helpless." But he does offer some guidance: "Keep in contact with your HR representative."Find the department or person handling your petition and keep in contact with them. It won't help in the lottery process, but you will be able to answer any questions they have or provide the documents they need promptly. With determination, patience, and perseverance, the H-1B visa can provide a pathway to achieving the American dream.
Photo: Welcome to the Jungle
Follow Welcome to the Jungle on Facebook, LinkedIn, and Instagram, and subscribe to our newsletter to get our latest articles every day!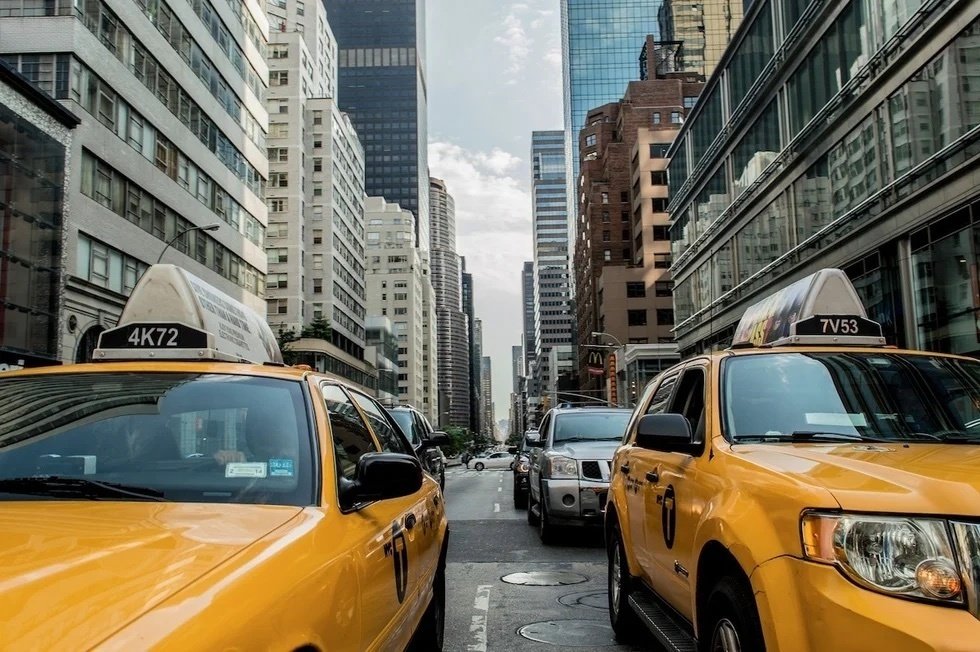 Looking for your next job opportunity?
Over 200,000 people have found a job with Welcome to the Jungle.
Explore jobs