How do you resign in a respectful and dignified way?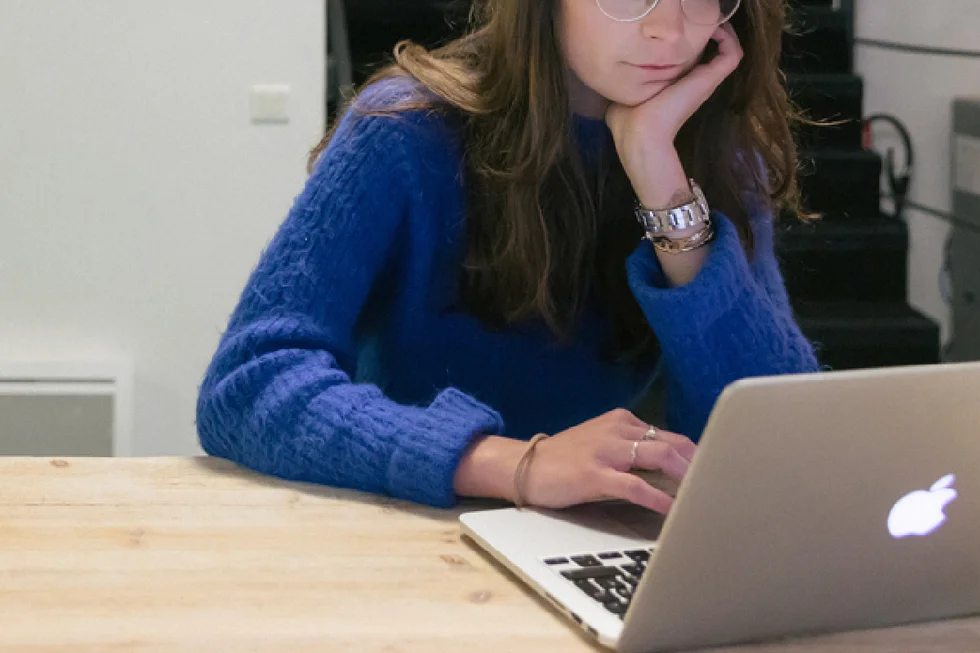 "It's not you, it's me"
*You've had a great time together, but now you feel that it's best to part ways. How do you tell them without breaking their heart? How do you say goodbye without leaving them a little bitter? Here's some advice for those looking to resign from their position and leave their company in a respectful and dignified way.
6 tips to help you to resign gracefully
Resigning from a job is just like breaking up with a partner. If you want to maintain a good relationship with your employer and for them to remember you fondly, you have to do things the right way. That means no resigning by text, no sudden announcements during a coffee break, no "you're too good for me" conversations. Just follow the next 6 basic rules to put an end to your contract.
Pay attention to how you announce it

Explain your choice without justifying it

Tell the truth

Limit your criticism

Agree on the formalities

Let your colleagues know
1. Pay attention to how you announce it
Letting them know by registered letter is like leaving a box with all your other half's stuff on the doorstep at their apartment: the message is clear, but it's not very cool. So to do things the right way, schedule a meeting with your manager and make sure there's enough time to discuss your decision. Meeting with your superiors and HR will then organically follow. Are you dreading that moment? Why not "rehearse" it with a friend? You'll show up feeling calmer and more confident.
2. Explain your choice without justifying it
You have a right to resign and you're not legally obliged to justify your decision. However, it'll appear more gracious if you explain your reasons for leaving. Without going into precise details, show your manager that your decision lines up with your personal and professional goals. Even if they're not happy with your decision, helping them to understand it will help you to maintain a good relationship with them.
3. Tell the truth
It's a small world. If you leave your lover for their best friend, they're going to find out about it. Likewise, if you're leaving your job to go to work for their competitor, they'll find out as well. So while you don't need to justify yourself, you should be honest.
4. Limit your criticism
The wages are paltry or your boss is an idiot? As tempting as it is to unload all that when you leave, try to be reasonable in what you say. Handing out criticism is a dangerous game and it could work against you. Don't forget that your ex-employer could be contacted in the future as a reference. So tell them what has led you to leave only if it can help the company to improve and they're ready to hear it. Otherwise, just keep it to yourself and do what you can to keep relations cordial until the end.
5. Agree on the 'formalities'
After you've told your manager, meet with them again to talk about the next steps: how many weeks' or months' notice do you need to give, can it be negotiated, do you need to share your files or help recruit a replacement, etc. It's in everyone's best interests for these last few weeks to go by smoothly. Show them that you're ready to make this transition professionally.
6. Let your colleagues know
So it's done and you want to start telling the people you work with? Stop! Once again, it's best to discuss this with your manager. They may prefer not to announce it right away but to wait for a specific moment, or to announce it themselves to their teams and other employees. However, feel free to talk about it with the colleagues you're closest to and ask them to keep it quiet. Otherwise, they might feel hurt if they find out at the same time as the rest of the team.
After that: do you stay friends?
The first step to keeping a good relationship with your former colleagues is to remain professional up until the end. Make it a smooth transition, hand over your files or train your replacement carefully. Your colleagues will thank you for it. Staying courteous and invested after you've given notice could make all the difference and you'll come off looking better for it.
Most of all, take the time to say goodbye. Don't forget to write that infamous group email… but be sure to take the time to write personal messages to the people you're closest to and the people who helped you on your journey. Share your gratitude. And give them your personal email address so you can all stay in touch!
All great stories have an end and it's up to you to write its final pages. And keep in mind that you've only got one chance to make a good final impression.
Translated by: Kalin Linsberg
Photo: Welcome to the Jungle
Follow Welcome to the Jungle on Facebook, LinkedIn, and Instagram, and subscribe to our newsletter to get our latest articles every day!