So you want to be a manager? Take this advice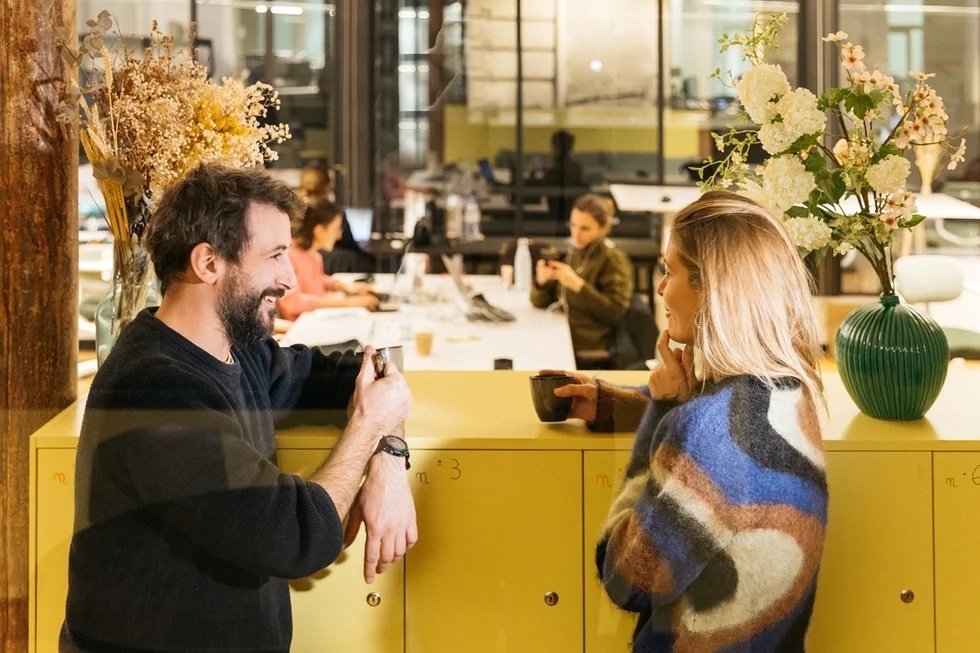 Managers can often be considered the backbone of the workplace, with many carrying the responsibility of overseeing employees and ensuring efficiency in their departments. But what makes a manager? How can a junior associate or intern at a company visualize themselves in a managerial role, and how can they realize that they have what it takes to succeed?
Among handling and assigning day-to-day tasks, structuring long-term business strategies, and leading the recruitment of future team members, the scope of a manager's job varies depending on the company or field they're a part of. For young job hunters considering their next career move, a role in management might seem attractive, so we spoke to three managers in different industries to see what advice they have to offer. From possessing strong communication skills to maintaining the ability to delegate, they shared the tips and tricks they wish they'd known before becoming a manager.
There are many kinds of managerial positions
The types and levels of managerial positions will vary across industries, companies, and teams. Usually, a manager conducts their own work in conjunction with supervising one or more employees, overseeing their operations.
Michael Koh currently works as a Performance Analytics & Measurement Manager for DTC eCommerce. In his previous role as a data analyst at Finder, an affiliate publisher, he worked in a managerial capacity, assisting performance managers in recalculating and increasing payout with his team. During his time at Finder, he would keep a close eye on daily performance for all of the networks the company was a part of, and would also work closely with an accountant to make sure the organization was profitable.
Koh's transition into a managerial role at Finder came naturally, he says, and it was helpful for his team to "have someone who could help out and also troubleshoot when there were fire drills." Of course, though, there was an adjustment period. "There were bumps in the road with starting out," he explains. "The number of people and my direct reports grew a lot in a fairly short period of time. So, there were learning curves. But I drew from my experience of having been a direct reporter to someone else, remembering what I liked and what I didn't like."
Meanwhile, Karina Schroeder, currently a senior writer at a global nonprofit called Catalyst, Inc., shares how she recently became a manager of a full-time employee for the first time. The employee Schroeder manages is a marketing copywriter who works with her on email marketing campaigns. Schroeder's general work tasks include writing and editing as part of the communications team, and her managerial duties include briefing the copywriter on marketing strategies, discussing goals, and reviewing their writing assignments.
"I've had to be more mindful of how I spend my time to make sure that I'm responsive to my employee and assisting them as they navigate the workplace, particularly in the onboarding phase which they're in right now," Schroeder says. She had been eager to take on a managerial role in the future but received her first opportunity to do so earlier this year, as her "workload had grown significantly year-over-year," she says. 
And April Martin, who is a communications manager at the University of Florida Warrington College of Business, talks about a previous role at the university in which she oversaw one student worker employee. Eventually, the team grew to consist of two student workers and one full-time employee. "As a supervisor for that position, I was responsible for the hiring process, proofreading their writing, assigning tasks and projects, managing deadlines, answering questions as they arose, encouraging professional development opportunities, and various other tasks," Martin says.
A good manager needs to have certain qualities and skills
Schroeder states "empathy, inclusivity, adaptability, and strong, clear communication skills," as some of the most important assets a good manager can possess. "Your employee should also know what you expect of them, and they should know when they're doing well or when they may need to improve on something," she adds.
Koh reiterates that drawing from his past experience is key as a manager—as is picturing himself as the employee under management. "You learn a lot about yourself when you're managing because you think about how you yourself would want to be managed," he says, explaining that in past roles he had been micromanaged which he hated, so he made a clear effort not to micromanage the staff he was heading. "That's not what I want to do or who I want to be, so I give my team direction, but also free reign," he says. "I say, 'hey, here's a project that we need to accomplish. I know you all are good at it, so let's do it.' And I've learned how to delegate, which I think is a sign of being a good manager. That, along with some other important factors like knowing how to keep my eye on all different performances at any given time of day, has followed me to my current role. And I really value that."
In addition to avoiding micromanagement and learning to properly delegate, Koh counts being adaptable as another important aspect of being a good leader. When starting out as a manager, Koh says, it was hard to learn to "stop things at the drop of a hat" when he had to shift tasks around. But having spent his career within startups, Koh was at least "familiar with having to pivot" and has come far in that regard.
Martin, who says that she found being a manager very rewarding but also challenging, counts anticipation and planning as necessary skills for a manager. "You have to be thinking further ahead than normal to keep both yourself and your employee on task," she explains. "You also have to monitor their workload and check in with them regularly to ensure projects are running smoothly without being a micromanager." Martin states that one piece of advice that has always resonated with her is "hire great people and get out of their way."
She adds that while holding a managerial position can indeed be a challenge, it's in a good way, so long as you "maintain a good rapport" with employees as well as keep "open lines of communication, while still keeping it professional." Martin adds that managing employees on a hybrid schedule—which has become so common ever since the start of the pandemic—can make managerial efforts even more challenging because managers are not always in the same room as their staff. "But if you work to set expectations early on, agree on a plan for communicating virtually, and have routine check-ins, you'll be on a good path forward," she says.
A key part of managing: interviewing and hiring
One of the most important parts of being a manager is learning how to screen, interview, and hire job candidates. Koh was a part of the hiring process at his managerial job and would "craft tests for job candidates to take to review their technical capabilities." Plus, he says, he "had a hand in hiring because I would be on a panel of three or four people interviewing the candidate." At Finder, there was a dedicated hiring manager who would alert teams of potential job candidates to hold a screening call with. If the candidates seemed solid, there would be a second interview round with someone who would be working closely with the individual. Then, there would be a take-home test and a presentation. After this long consideration process, Koh says the most important factor is "whether or not they know their stuff and mesh well with the team" and that a great candidate must be "really eager and hungry to learn."
When it comes to interviewing and hiring, Martin says though they're not her main duties, they are perhaps some of the most important ones. "You will be working alongside this individual for 40 hours each week, collaborating regularly and trusting them with crucial assignments, so it's important to find the right fit," she says.
Martin adds that back when she was first applying to jobs, she was eager to talk about herself and her accomplishments so she could "stand out as the best candidate." But with hiring experience under her belt now thanks to her managerial job, she says that when she looks back, a better strategy might have been to ask more questions about the challenges the company was facing. "Then I could have tailored my answers to talk about potential solutions and how I could bring value to their company," she explains. "I think that's a better way to stand out." Job candidates interviewing with hiring managers should be sure to follow this advice to not always focus on talking about themselves.
What managers would advise their younger selves
When looking back at one's career, it's all too easy to point out professional regrets or missed opportunities. People in managerial roles, in particular, might look back at their pre-manager selves and wish they could advise them on what's to come.
Martin states "do your research" as a key piece of advice for the version of her past self who was preparing for job interviews. "In addition to learning all you can about the company and the position, research some questions often asked in interviews and really think about your answers," she says. "Even better, find some anecdotes from your previous experience you can recite briefly in your interview. Everyone loves a good story, and it will make you memorable."
Schroeder, who reiterates that the key to being a successful manager is communication, would advise her past self to work on being a better communicator. "Managers can't read your mind—the most important advice I would give my younger professional self is that you need to communicate with your manager how they can help you succeed," she says. "If there's a stretch role you want to be considered for, let your manager know. If there's a new skill you want to learn, let them know that, too." Now a manager, these are things Schroeder says she regularly communicates to her employee. "It's my job to help them get to where they want to go and hopefully learn from me along the way."
Photo: Welcome to the Jungle
Follow Welcome to the Jungle on Facebook, LinkedIn, and Instagram, and subscribe to our newsletter to get our latest articles every day!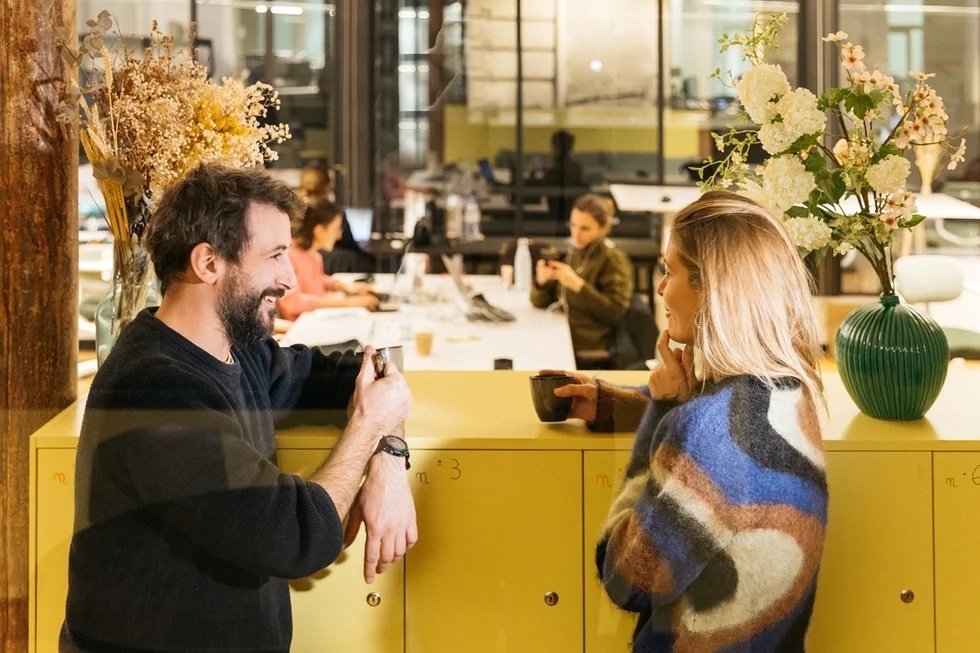 Looking for your next job opportunity?
Over 200,000 people have found a job with Welcome to the Jungle.
Explore jobs