"Success = Dreams + Fear + Doing It Anyway"—Jen Sincero's Creed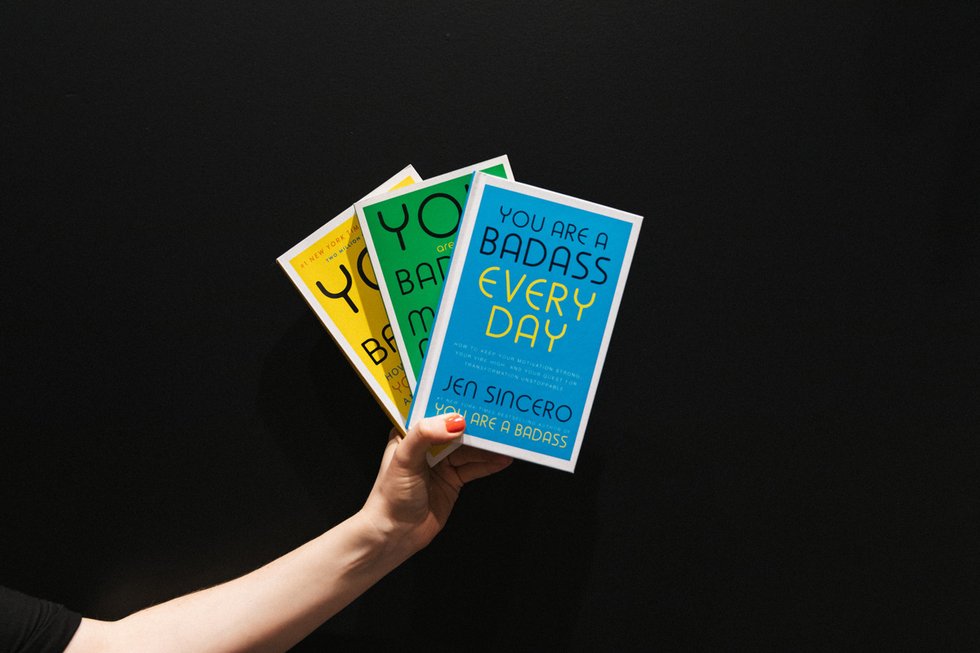 The American author, motivational speaker, and life coach Jen Sincero helps people to find successful personal and professional paths. She has published a trilogy of bestsellers: You Are a Badass, You Are a Badass at Making Money, and You Are a Badass Every Day. She wants to help us get rid of thoughts that limit us—which we use as excuses and pretexts to remain stagnant—so that we can improve and lead the lives we dream of. In case you haven't gotten it yet, her angle is to take on the attitude of a badass. Well, almost.
How Jen Sincero transformed into a badass
Sincero knows what she's talking about. Not long ago, she was an inactive, frustrated, overdrawn 40-year-old living in a converted garage. She says that, at the time, she felt like she was failing in life and missing out on everything. She had tried everything: Becoming a rock star, working as a babysitter, manager, and freelancer. Nothing worked. Then she met a personal-development coach who pushed her to stop doubting herself. So, she sold everything she owned and hit the road to tell her story and become an example of success, inspiration, and motivation. Beginning in 2011, she spent three years developing her business, writing, speaking at conferences all over the world, and sharing her beliefs with anyone who would listen. Today, her straight-shooting, funny, and thought-provoking books are bestsellers, and her own experience is a good reminder of the procrastination we all hide behind at some point in our lives.
What does it mean to be a badass?
Not making compromises, not being a victim, not having doubts: To be a badass means believing in yourself, saying you do, and repeating it every day. It is imagining the impossible, while being convinced that it is absolutely possible. According to Sincero, the modern badass gives themselves the means to live how they want, starting here and now. A badass stops listening to thoughts that place limits on us—those beliefs that block the path to achievement and that we rely on to keep us in our place. Yes, a digital project manager can become a brilliant pastry chef through desire and motivation. Yes, we can be successful and live comfortably working as a freelancer or part time, or simply by giving more time to our hobbies, family, and friends. As a self-respecting badass, Sincero wants to give our doubts, fears, and those comfortable excuses we hide behind a kick in the pants. It is easier to stay on the couch and feel sorry for ourselves than work at bringing our dreams and goals to life and not give up until they are reached.
Regardless of the reason you want to change (it's time to quit your job, or you want to make more money, save the world, travel, or anything else your heart desires), the main theme Sincero focuses on is being happier and healthier by simply pulling out all the stops and releasing your potential.
How do you become a badass?
OK, so you're ready to become a badass. Here are four practical pieces of advice Sincero gives in her books.
1. Be the "brightest, happiest, badassiest version of yourself"
"I'm tired. I don't have the time. I never catch a break. My boss doesn't like me. I'm just not made to succeed… " These sorts of thoughts, which we often have about ourselves or others, are the traps that we fall into and must avoid in order to be free. Each time a negative thought appears in our mind, Sincero recommends taking it by the horns and calling it out. Oh really? You think you're not worthy enough to apply for the job you've been hoping to get all your life? And yet, someone chose you for the job you have today, so you're definitely worth something. Be a badass and always kick out negative thoughts and replace them with positive ones. This is the best way to begin transforming your reality.
2. Quash your fears and take risks
Excitement at the thought of change will also come with fear of failure. That is often the sign that you are doing something right. Sincero explains that it's important to face your fears head-on, tame them, and break them before they turn into excuses not to take action. Being a badass means being willing to jump into the unknown rather than remain in comfortable mediocrity. Are you scared to death to go to the interview for the job you have been hoping to get? Does the idea of being promoted to manager terrify you because of the responsibility it could entail? On the other hand, you know it would be wise to take the risk, at least to give it a try, and not let your fears hold you back. To transform your life, you must believe that something fantastic, magnificent, and awesome is possible—even if you can't see it clearly right now.
3. Live in the present
Fear is intrinsically linked to our fears for the future. Often, we project the most disastrous scenario: "I'm going to flub this interview. I'm not good enough for the job." This attitude pushes you toward paralysis; but if you're going to spark change, Sincero believes you need to act now. Perfect timing does not exist, so go ask for that raise from your boss now, call the company that has your dream job now, start what you need to do to launch your own business now, publish that article on your blog now. Sincero points out that we often let ourselves be distracted by trivialities instead of taking action and remaining focused on what we truly want.
4. Give your spirit a workout
Your spirit is a muscle, and teaching it to see the glass half-full rather than half-empty requires time and dedication. Sincero writes about the importance of being grateful for what we have, understanding that we can do better, and adopting a badass attitude over the long term to create spectacular outcomes. The rallying cry that comes at the end of each chapter of her books is "Love yourself." Because everything begins right there. Be kind to yourself, and do everything you can to keep that going! Talks, coaching, mediation, mentoring: Use any means possible to start on your path to self-improvement.
Inspirational quotes from Sincero
"In order to kick ass, you must first lift up your foot."
"Success = your dreams + fear + doing it anyway."
"If my broke ass can get rich, you can too."
"There is no riskier risk than refusing to risk at all."
"Fear not the judgment of others; fear living a life in which you keep your wild, wonderful, weirdo self in a cage."
Today, Sincero is recognized for having helped thousands of people to reflect on their abilities and potential and make their dreams come true. From reading her books, we can see that she is hell-bent on challenging the clichés around work, money, and lifestyles that we absurdly impose on ourselves and that stop us from reaching our goals. In short, Sincero wants us to be perpetual badasses.
Translated by Mary Waggoner-Moritz
Follow Welcome to the Jungle on Facebook and sign up for our newsletter to receive our articles every week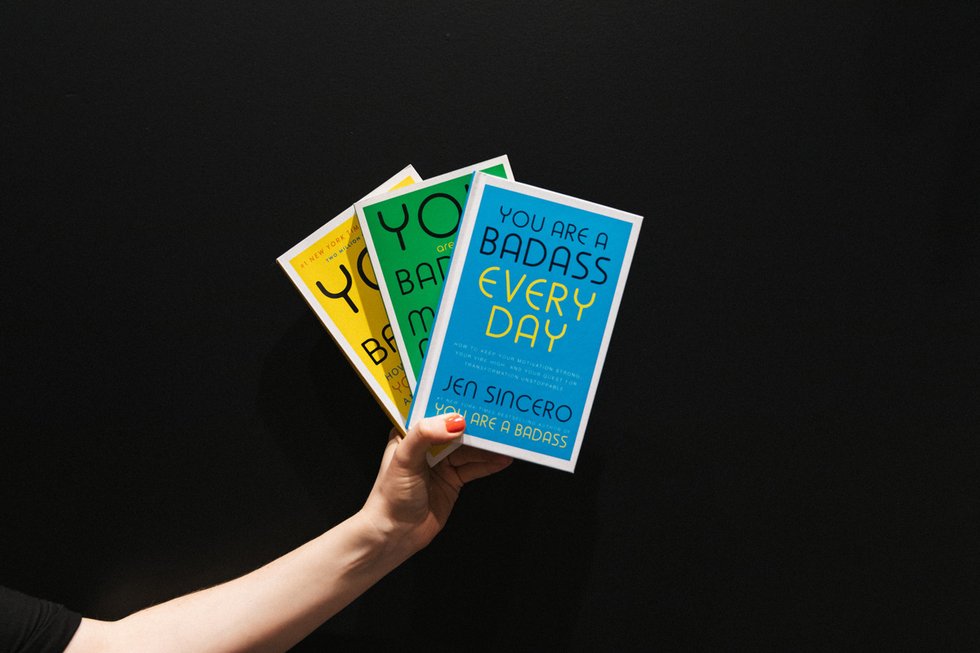 Looking for your next job opportunity?
Over 200,000 people have found a job with Welcome to the Jungle.
Explore jobs