Changing jobs? Make sure you get the salary bump you deserve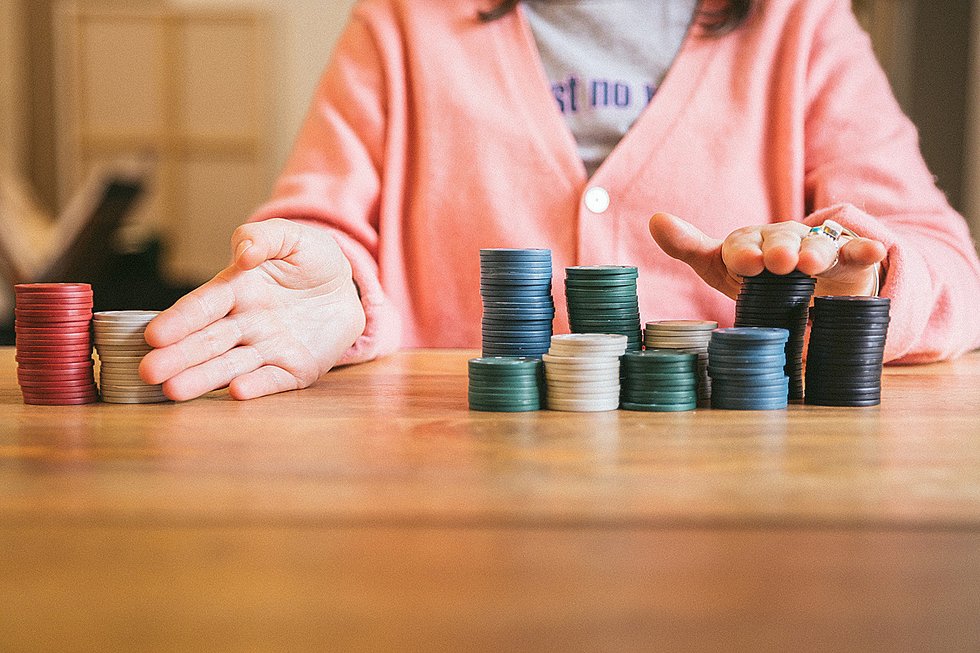 A salary bump, as the name suggests, is the pay rise you get when changing jobs, which is most often achieved by changing companies. This dream scenario can become reality for many restless employees, but it's not exactly a done deal. To make the move and make more, first, we recommend that you set the conditions for success and brush up on your negotiating skills. Here are a few tips to stack the cards in your favor before your next job interview, when you come face to face with the recruiter of what may well be your future employer!
Know your worth
Find out your market value
When it comes to defining their value on the job market, many candidates are at a loss—and understandably so. Nothing is harder than judging your literal worth as a professional, especially when you're not up to date on current remuneration standards. Many of us are equally uncomfortable talking frankly about salary expectations during job interviews. However, to effectively negotiate your pay bump, you must first know what you're worth.
If you need some inspiration, use a tool such as an online salary checker. Using data from recent job adverts, such tools use position and job location to determine not only an average salary but also the highest and lowest salaries for that position.
Brush up on the company's salary policy and industry practices
Before you go to your first interview, be sure to check out the company's corporate practices in terms of salary. We recommend visiting Glassdoor to start off. It's a great way to benchmark current salaries in the business sector of the company to which you have applied.
Choose job openings that match your professional aspirations
Keep in mind that any salary bump that you may be entitled to doesn't depend on your profile or the company's discretion alone; your desired position is also a deciding factor. If a pay rise is at the top of your list, ensure that you choose positions with requirements in terms of skills and responsibilities that match your salary expectations. Avoid positions that require a skill level lower than the one you currently hold or you will find it difficult to negotiate a pay rise. Before applying, make sure you've taken the time to decipher the job description for the position that caught your eye to better understand what will be expected of you.
DO: discuss salary expectations during your interview
Recruiters generally discuss salary with potential candidates. If you are offered a salary below your expectations, make sure you speak up and explain the legitimate reasons why you deserve a higher one. But what if a recruiter asks about your salary goals straight away?
DO: tell the truth
Some candidates may feel tempted to inflate their current earnings to negotiate a higher salary but bear in mind that recruiters are experts in their field. Beginning negotiations from a position of dishonesty is not a recommended strategy for success. A better approach is to present your current situation in an advantageous light. For example, when talking about your salary expectations, consider factoring in any employee perks you already get, such as bonuses, a company car, cycle-to-work schemes, dental plans, pensions, or even flexible working hours.
Be honest about wanting a pay bump
If you start by being upfront about your salary expectations, you'll be able to specify the percentage increase you expect and why. For instance, a study conducted by the Office for National Statistics found that the pay-rise premium for employees who changed jobs was high. Full-time employees who changed jobs between April 2018 and April 2019 earned 8% more compared with those who stayed in the same job (1.6%).
Take the lead
If the subject of money is not raised during the first interview, don't despair. More often than not, it will be discussed in the second round. However, if the salary is a top priority for you,feel free to broach the subject at an appropriate time, such as at the end of the interview. At that point, you are well within your rights to ask to discuss the topic of salary.
Negotiating salary: strike while the iron is hot
Bring out your best assets
If you hope to get a considerable salary bump, you will need to justify it, which means placing a value on your experience and skills profile. When speaking with the recruiter, you must focus on actively demonstrating how the experience you've gained since your last salary negotiation justifies a pay rise.
This obviously involves adapting to the needs of the company: the skills you put forward must be tailored to the position that you applied for. Use the job description to analyze the specific skills that the recruiter is looking for and then highlight your most relevant experience and skills. Don't forget to raise the issue of what you can bring to the company, whether it's a client list, new contacts, or a rare skill in your sector.
To avoid seeming arrogant or insincere, make sure you can clearly demonstrate what you have to offer and give examples to back up your experience. For example, instead of claiming that you've brilliantly assisted countless clients, describe how you've managed a portfolio of 25 client accounts, including two international clients, and explain that their high level of satisfaction led to account renewals across the board.
Show off your pitching skills and have self-confidence
It is fairly common knowledge that those who come across as convincing and self-assured are not the most skilled. Whatever your level of expertise, it's much harder to sell yourself professionally if you have trouble speaking up and lack self-confidence.
For that reason, you must hone your communication skills before negotiating your next salary bump. Our article on building assertiveness is a good place to start. You can also watch these highly recommended TED talks, all of which offer great advice, or pick a book on perfecting your public speaking skills. Here are a few to get you off to a good start:
Talk like TED: The 9 public speaking secrets of the world's top minds, by Carmine Gallo
Speak: So your audience will listen—7 steps to confident and authentic public speaking, by Robin Kermode
If you speak clearly and with confidence, if you are comfortable speaking without sounding arrogant and if the story you are telling is aligned with your audience's expectations, then you'll greatly increase your chances of convincing a recruiter to offer you the salary you want—and deserve.
Salary isn't everything
Golden hellos and welcome bonuses
When negotiating with a recruiter, don't just get stuck on salary. Consider instead any other perks that may be good for your bank balance. For instance, a company that's serious about recruiting great talent might offer a lower salary but top it up with a golden hello of some sort. While this often comes in the form of a financial incentive, you will also find money-saving perks such as company cars, transport ticket loans or even discounts, and private health insurance.
Welcome bonuses are also becoming increasingly popular with recruiters. Once reserved for executives or those with highly sought-after skill sets, these lump-sum financial incentives are now found in a variety of sectors and experience levels. This can sometimes be used to help companies compensate for not being able to meet the salary expectations of new employees. Such bonuses normally range from a few thousand pounds to two or three months' salary for intermediate management positions. It might not seem like a lot, but it's not to be sneezed at in today's competitive job market!
Great workplaces are priceless
The prospect of earning more each month can quickly go to your head and make what matters most disappear from sight. When considering moving jobs, ask yourself if you'd prefer working for slightly less in a rewarding and supportive environment that will help you grow professionally or if you'd rather earn a higher salary in a company that's not a great fit for you and won't support your career goals. While motivation is very subjective, your tasks, career progression options and the work environment are all hard to put a price on. For that reason, make sure they play a role in your decision-making process.
It also depends on the generation you belong to. For example, a 2018 study by ADP, which surveyed 2,500 workers across the UK, France, Germany, Italy, and the Netherlands, led to some surprising results. It found that 62% of UK employees are motivated by pay above all, compared to 49% of their counterparts on the continent.
Don't rush in
As your parents probably told you on numerous occasions, "Patience is a virtue." This approach also applies to getting a higher salary: don't just rush in and take the first job that is offering a nice big pay bump**, especially if you already have a job.
As another famous proverb goes, "Better the devil you know than the devil you don't." If a salary bump is what you're looking for, hold out until you find the right opportunity. Avoid accepting a salary you don't feel comfortable with out of impatience. If you're not in a hurry, you'll be in a better position to negotiate the salary you want. Professional recruiters who are serious about getting good talent on board will always wait. If someone else snaps it up in the meantime, then take it as a sign that a better opportunity is out there for you.
While you are waiting, consider using the time to learn something new and enhance your CV in preparation for showing you deserve that higher salary. Why not get that extra qualification you've always wanted, sign up for training courses with your current employer, or complete one of the many free Massive Open Online Courses (MOOCs)?
While changing jobs isn't always about getting a higher salary, pay is a common currency among professional recruiters. For that reason, you must know your value and know how to use it before you go into job interviews, which are not the best time for cool, calm, and collected contemplation. May the force be with you—and your bank account too!
Translated by Andrea Schwam
Photo: Welcome to the Jungle
Follow Welcome to the Jungle on Facebook, LinkedIn, and Instagram, and subscribe to our newsletter to get our latest articles every day!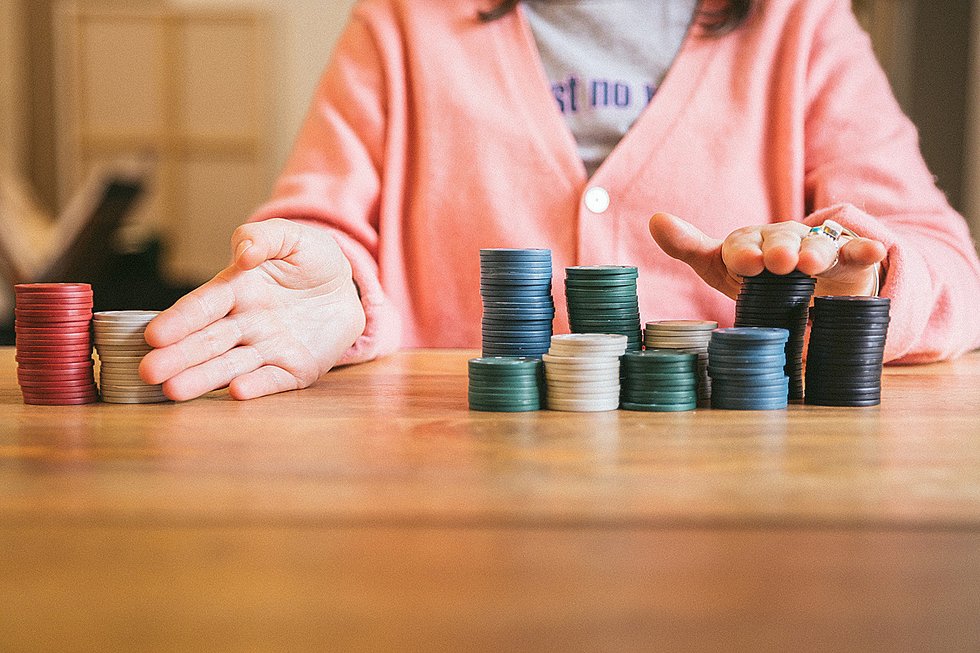 The newsletter that does the job
Want to keep up with the latest articles? Twice a week you can receive stories, jobs, and tips in your inbox.

Looking for your next job opportunity?
Over 200,000 people have found a job with Welcome to the Jungle.
Explore jobs