Office life on screen: shows and movies to watch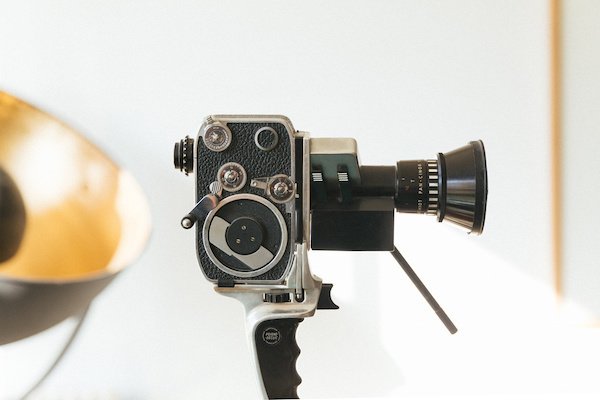 Whether it's because you hate your boss or just find a couple of co-workers a tad annoying, the first few weeks of working from home can be pleasant. With time, however, you can come to miss those casual watercooler chats and the gentle banter that punctuates office life.
---
Missing your office life? You're not alone. But there's another thing you might have in common with all the others who are now working from their kitchen countertops: watching more TV.
Self-isolation and the lockdown are driving people back to television. Viewing figures for the BBC and ITV have climbed sharply in recent weeks, with news and comedy shows proving popular. But there is no need to fulfill our TV binging alone! Services like Netflix Party, which synchronizes video and adds group chat, are helping many of us to connect remotely with friends and colleagues again. Twitter users gather followers around the remote using #covidparty.
And if you want to revive those feelings of quiet office companionship, this list is for you. You've probably binged on The Office already, so here are seven other shows to remind you just how odd office life can be.
1. House of Lies
If you ever wondered what management consultants do, you might want to ignore the behavior of the suits in this raunchy series, which is based on the book subtitled, How Management Consultants Steal Your Watch and Then Tell You the Time. How do you bring down the competition? Especially when it's your ex-wife? The oddly endearing yet blatantly amoral Marty Kaan (Don Cheadle) thinks he has all the answers. Lying, cheating and out-foxing anyone who crosses his path works for him until it doesn't. But really that doesn't come until season three when Marty finds himself behind bars, though not those found in the gentlemen's clubs he favors.
The lesson: Be wary of a boss who admires your work too much – he may go to great lengths to keep you, including sabotaging your advancement.
Available on: NOW TV/Amazon Prime
2. A Very Secret Service
The spies in this French series spend very little time away from their glamorous office full of glamorous people. That's just the way they like it too. Lunch is an institution and a daily opportunity to bitch unreservedly. The rest of their days are taken up filling out forms, grumbling at meetings and flirting until it's time for cocktails – also in the office. Newcomer André Merlaux (Hugo Becker) struggles to find his place as his Top Secret department goes through a shakeup and he falls in love with the boss's daughter.
The lesson: Office life works perfectly only if all administrative procedures are followed correctly, before breaking off for drinks.
Available on: Netflix
3. The Devil Wears Prada
Andy (Anne Hathaway), who knows nothing about fashion, gets a job as second assistant to Miranda Priestly (Meryl Streep), the editor of the leading fashion bible. It's a dream job for many fashion industry wannabees, but not Andy, who wants to be a real journalist. The atmosphere is toxic and Miranda rules with an iron fist. Yet Andy finds herself being seduced by the delicious clothes, handbags, and perks of the business. She learns how to manage Miranda too and gets a promotion, before realizing she will never fit in there.
The lesson: That prestigious job that everyone seems to want might not be right for you. Yet it can be a stepping stone to something that suits you perfectly.
Available on: Amazon Prime
4. How to Get Ahead in Advertising
This British farce from 1989 is a classic. Richard E Grant plays an advertising executive who suffers a nervous breakdown while making an advert for pimple cream. He's overworked and distressed about the ethics of his industry. The romp turns surreal when a boil on his shoulder starts to grow into a nasty, unscrupulous head (!) that talks. Arguing with himself has never been so complicated. Who will win?
The lesson: Getting ahead (or a head on your shoulder) can be very confusing.
Available on: Amazon Prime/Youtube
5. Succession
Set in America, but created by Jesse Armstrong of Peep Show and The Thick of It fame, this story of a media empire and its tyrannical head is gripping. Logan Roy (Brian Cox), the patriarch of this family business, revels in playing his children off against each other, particularly his sons played by Jeremy Strong, Kieran Culkin, Alan Ruck, and daughter Sarah Snook.
If you've ever wished you father was a billionaire media mogul, this will soon cure you of that. The machinations are Machiavellian and the dialogue is inspired.
The lesson: Sometimes people are promoted beyond their level of competence, just because of who they are.
Available on: Amazon Prime
6. Office Space
This dark comedy from 1999 perfectly captures the futility and frustration of workday life in a rule-bound American software company. This was before Silicon Valley made tech cool. Everything changes for a lowly IT worker when he is hypnotized to be supremely confident, but the therapist dies before he can return him to an average downtrodden Joe. He goes to work when he wants, says what he wants and does what he wants. The result is not what you might expect after he is put in charge.
The lesson: A megadose of self-belief can change the way people see you—and your work.
Available on: YouTube/Google Play
7. Good Girls Revolt
This US series featuring Grace Gummer as a sassy young Nora Ephron was inspired by a landmark sexual discrimination case detailed in Lynn Povich's book of the same name. It is 1969 and the young female researchers at News of the Week are being harassed and not allowed to take up roles as reporters, regardless of how good they are. They are neither listened to nor fully respected at work. The women file a lawsuit. This is a stylish drama with a strong message.
The lesson: No one has to accept harassment in the workplace.
Available on: Amazon Prime
Photo: Welcome to the Jungle
Follow Welcome to the Jungle on Facebook, LinkedIn, and Instagram, and subscribe to our newsletter to get our latest articles every day!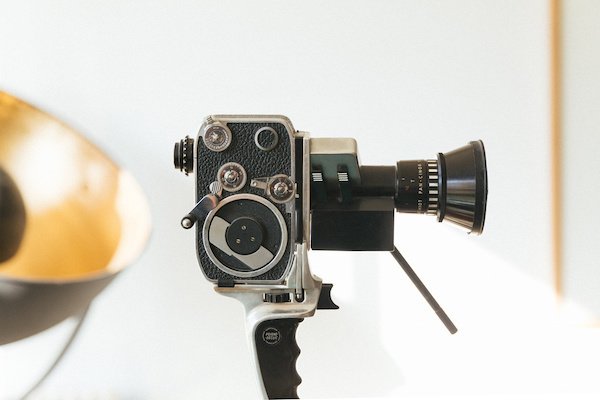 Looking for your next job opportunity ?
More than 200,000 candidates have found a job with Welcome to the Jungle
Explore jobs