Before changing jobs, ask yourself these questions
Dec 14, 2021 - updated Oct 27, 2022 • 5 mins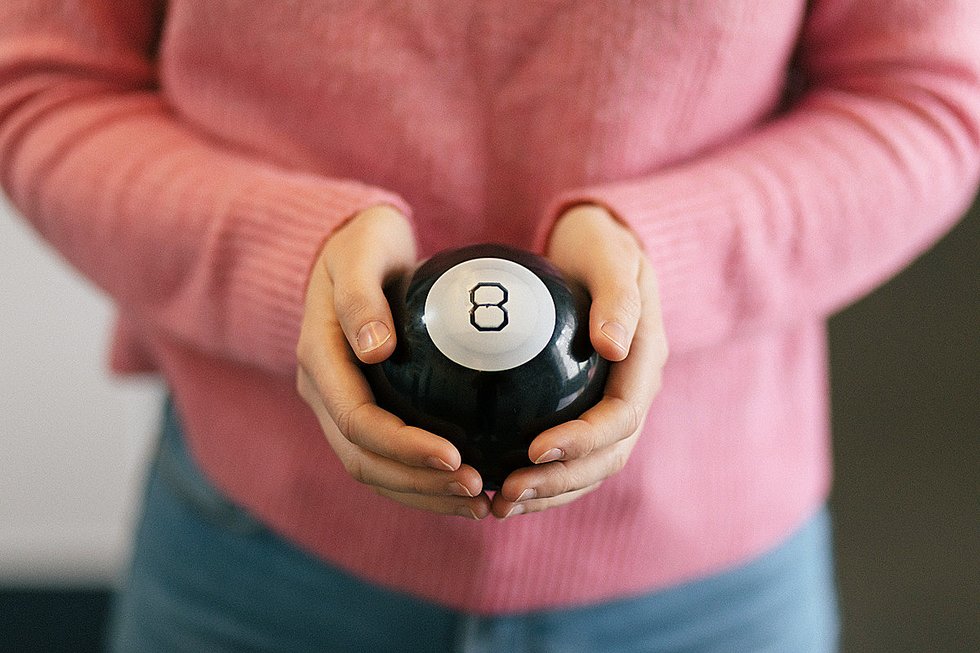 In the era of the Great Resignation, the US has witnessed a record number of people quitting their jobs. In August 2021 alone, 4.3 million Americans who make up 2.9% of the total workforce quit their jobs announced the U.S. Bureau of Labor Statistics. "In the last year, 32% of those 25 to 44 have considered a career change. Since starting their first job after college, 29% of people have completely changed fields," as per Apollo Technical.
---
There are different reasons for wanting a change of scenery, from job insecurity to work stress to a toxic office environment. More often than not, this decision is also linked to someone looking for professional development or a lifestyle change. If your career is stuck in a rut, we want you to ask yourself the right questions before changing jobs.
Why do you want to change jobs?
It's important to start by taking stock of your current professional life: note any possible weaknesses and areas in need of improvement.
1. Identify the reasons for wanting change
In order to identify problems, ask yourself if you are satisfied with the following areas of your work life:
Your duties. Are the tasks assigned to you rewarding or are they repetitive, exhausting or simply too difficult? Do they fit into your working hours? Do these tasks allow you to take your stipulated breaks?
Your levels of stress and fatigue. These are the negative symptoms that most employees want to eliminate. Health & Safety Executive figures show that work-related stress, depression and anxiety accounted for 44% of work-related ill health and 54% of working days lost in 2019. Check your cognitive load: if you're stressed, it may simply be due to a period of intense work, but it is also one of the symptoms of burnout.
The work environment. What is your workplace like? Are you in an open-plan, individual or shared office? How long is your commute? Do you travel by public transport, car, bike or on foot?
Your relationships. Do you have a good rapport with your colleagues? Do you have difficulty communicating with anyone? Can you share your professional concerns and challenges with them? Are there any toxic co-workers who have a negative impact on you or the rest of the team?
Your values. Your ethics, standards or beliefs may have evolved since you joined the company. Do you still share the same values as your employer? If not, your day-to-day work life may become unbearable.
2. Recognise what you are lacking
How do you feel about your job? Your personal needs drive your work performance in any company. Evaluate your situation in relation to the following:
Recognition and trust
Autonomy and stimulation
Salary
Comfort
Conciliation
3. Describe what you are looking for
Start by taking a long, hard look at your life. Looking forward, what is it that you want? Are you looking for the same position, a promotion, or switching careers to change your lifestyle altogether? You should think about whether the change you are looking for can come from something like signing up to go swimming two days a week or if you wish for something more.
Give yourself time to reflect on different options. To do this, try to take a moment to free yourself from social andpersonal pressures, and fears that may arise.
Is quitting the only way out?
We all have bad days at work. No one is immune from making mistakes, such as accidentally disrespecting a colleague or losing a good client. Before making a decision, it is important to know how to differentiate a bad day from the need to make a radical career change. After this introspective tour of your needs and desires, it's time to prepare and refine your action plan. To do this, ask yourself:
1. Do you think your bad situation is a short or long-term problem?
Do you want to leave because of a particular situation or event? Do you think this situation is temporary? Has that bad day turned into a bad month or even a bad year? Reflect on the impact this situation is having on your day-to-day life, and how it is affecting the rest of the team.
2. Do you have realistic expectations?
Just like when we fall in love, starting out in a new job can be fantastic, especially for young people in their first job, who have nothing to compare it to. At first it's easy to maintain a healthy relationship with your colleagues and be happy with your tasks. But some time later, boredom might set in. You might wonder if you could find something better instead of clinging on to a job you now find mundane even to the point of being soul-destroying.
You're not alone. Recent research found that the desire to do something completely different spans every generation. A quarter of British millennials are keen to jump into another industry in the hope of learning new skills and 21% are aiming for a career with more flexibility. Meanwhile, 42% of over-45s plan to change careers in the next two years and the age group the most likely to chop and change is the over-55s, with 49% of professionals hoping to make a career switch.
3. What are your options?
Analyse your professional environment. Maybe the situation could be resolved with a simple change of department or post. Your need for change may be a symptom of wanting to break routine. Discuss any doubts with your manager and perhaps together you will be able to find a solution that prevents you from having to change jobs.
Do you have the necessary means to face the change?
You've reached this point and it seems that you are willing to go back to the jungle of job hunting. You need to be aware that this decision will involve you leaving your comfort zone and facing the selection processes of different companies. Before starting, these are the most important questions you will have to resolve:
1. Will those around you support you?
How will your job change be received by those closest to you? Ask the opinion of friends and family. Don't worry if they are a bit skeptical at first, they will tend to act in a protective manner. Do you think your nearest and dearest are ready to understand, accept and support your choice? Have you thought about how this change might affect them, for example would it mean a change in your schedule or your stress levels? These questions will help you evaluate the extent to which they can support you and accompany you on this new adventure.
2. Do you have time to do it?
Many employees already feel so busy that they struggle to find time to watch a movie or even meet a friend for coffee. Imagine when it comes to looking for a job! Finding a new job while still in employment requires a certain skill. Be sure to reserve the time needed to start your search and prepare your applications.
3. Do you have the necessary tools available?
Are you qualified enough for this change? Evaluate your skills and update your CV, highlighting new skills that you have acquired.
Do you have the financial means to survive? It's possible to switch jobs without a large amount of savings, but if you want to launch a new work project, we advise you to work on this alongside another source of income to make sure you have a financial cushion.
Could you reach an amicable agreement to terminate your current job contract? Do you have the right to collect unemployment benefits?
Change is synonymous with opportunity, but it also generates fear and uncertainty. However, these scary feelings arise due to a lack of information and the effort you know you'll have to put into a plan without guaranteed success. Now your job is to put all these questions on the table and visualise the answers. Take the time to define your priorities and reflect on the level of importance of each individual answer. Trust that this will enable you to make the best decision for your professional future!
This article was originally published on 10/02/2020
Translated by Sunita Maharaj-Landaeta
Photo: WTTJ
Follow Welcome to the Jungle on Facebook and sign up for our newsletter to receive our articles every week.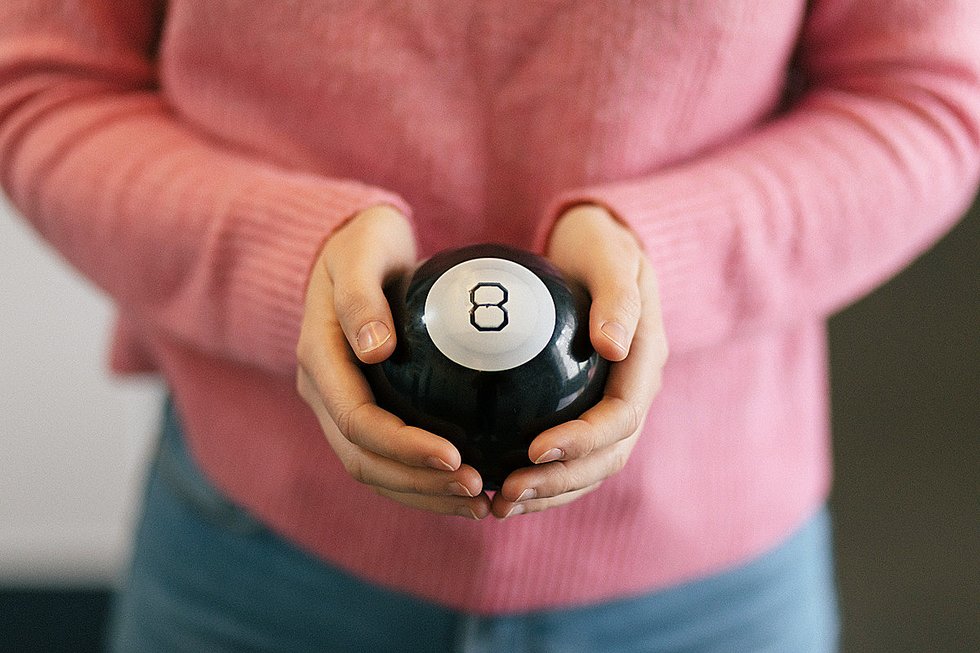 Looking for your next job opportunity ?
More than 200,000 candidates have found a job with Welcome to the Jungle
Explore jobs