Leveling up: A guide to escaping the entry-level loop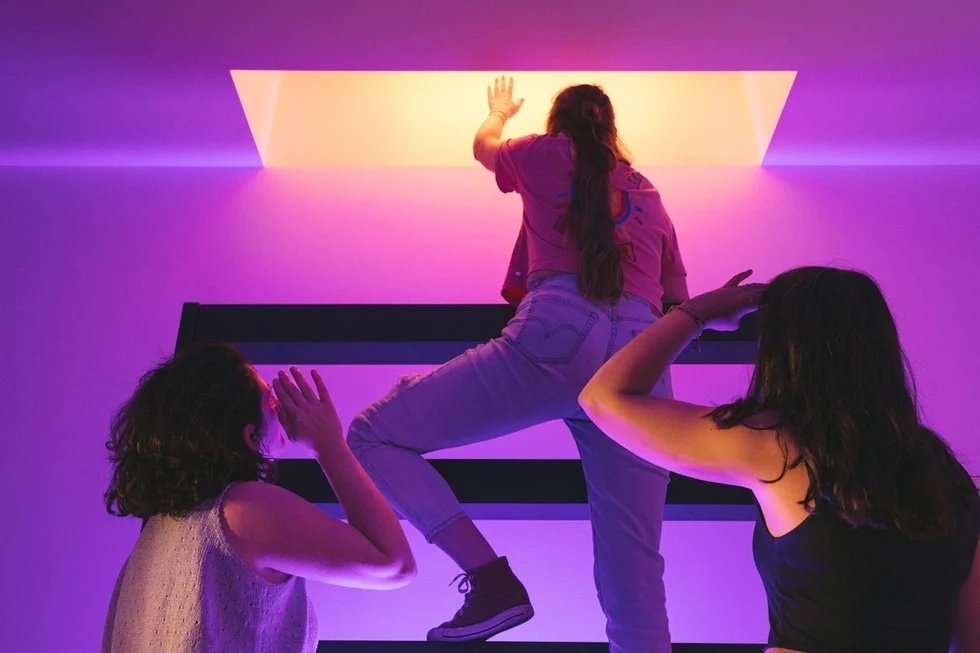 We all have to start somewhere when it comes to our careers, and usually, that's in an entry-level role. Whether you're a new graduate, entering the workforce for the first time, or starting over in a different field, an entry-level job can help you get your foot in the door of the corporate world, pay your dues, and learn the skills you need to grow.
The general sentiment from experts regarding how long you should stay in an entry-level job is approximately one year. So when your year is up, does that automatically entitle you to the next step? If you find yourself running over that one-year mark, at what point do you transition from being a beginner to climbing to that next rung of the corporate ladder?
Navigating the modern job landscape
Today's saturated job market and increasing retirement age are some reasons why breaking the entry-level barrier might require a little more resilience and action than it used to—when you would naturally move upward based on your tenure at a company. Knowing when to move beyond your entry-level role requires self-awareness, the right skill set, and strategic planning before you take the leap.
To find out where to start when preparing yourself to level up in your career, we spoke with Kristina Cappuccilli, a New York-based career coach and creative recruiter, for her insights. She shares the right time to transition out of entry-level, some strategic and psychological ways to do it successfully, and common mistakes to avoid.
When is the right time to exit your entry-level position?
Time is passing by, and things are moving around you, but you're still in the same place you started in your job. You feel stagnant, bored, and antsy to advance. If this is you, it might be time to start advocating for yourself, either in your current role or at a new company altogether. But how soon is too soon?
According to Cappuccilli, there's never a 'good' or 'bad' time to apply for a more senior role; it really depends on how much evidence you have to back yourself up. "It's a question of, 'Can I identify and articulate specific accomplishments and highlightable experiences that make me qualified for the jump?'" she notes.
Cappuccilli says to remember that everyone is on their own path, and some people might feel prepared to forge ahead in their careers sooner than others. "Everyone's timeline toward a new challenge depends on their track record and personal journey," she begins. "I wouldn't say there's a certain amount of time that has to pass in order for that to happen."
Ultimately, when is a good time to make your move depends on you and your situation. Assess what you've achieved in your current role and start to build your case if you feel you have enough leverage to support starting to think about moving into a more senior role.
How can you overcome the entry-level barrier and transition into a mid- or senior-level role?
You've accomplished all you can in your position, improved your skills, and developed new ones. You're ready to take action and go for what you want and believe you've earned. So, where to begin?
First, don't be idle. Fill your time, even if you're no longer feeling challenged in your job. Cappuccilli says to raise your hand and prove to yourself and those around you that you're ready for more responsibility. Taking on more duties in your role can either edge you towards promotion at your current company or help you build more skills and experience to put on your resume when applying for your next position. "If you have extra time in your day/week, ask your manager what you can do," Cappuccilli notes. "Never keep it to yourself and scroll through social media because you 'have nothing else to do.'"
With new tasks on your plate, ensure you're keeping track of what you're learning and accomplishing. "9 times out of 10, candidates are already doing more than what their job description entails." Cappuccilli points out. "If that's the case, ensure you're taking note of all extra work and notable accomplishments you've picked up along the way."
What are some psychological tips to make the move out of your entry-level role?
Armed with your strategy and practical tactics, it's time to work on your mindset. Moving out of an entry-level job into a more senior position requires believing in what you're capable of. "If you don't advocate for yourself, no one will," Cappuccilli affirms.
She continues that there's a fine line between being confident and feeling entitled. "Learning how to speak about yourself in a positive way goes a long way in the workplace and personal relationships." Her advice for how to frame it: think about how your best friend/spouse/sibling/parent would describe you. "Ask them what they would consider your strongest and most valuable qualities and wear them with pride," she says.
One study from Deakin University provides further evidence to support this, citing that a positive mindset could make you more employable. They found that employers equated an optimistic demeanor with confidence and the appropriate skills for a candidate to perform well in their job.
It's not about everything being rainbows and butterflies all the time, but rather maintaining a certain level of enthusiasm and trust in what you can accomplish on the journey to your next career destination.
What's a misstep people make when trying to break out of an entry-level role?
As with most things in life, preparation is critical, and Cappuccilli says being unprepared is the biggest misstep you can make when climbing up in your career.
Go back to your quantifiable evidence, like logging your work and accomplishments. Cappuccilli mentions that too often, people make the situation personal, which isn't likely to work out in your favor. "Leave your personal life out of negotiation conversations and lead with evidentiary support that you deserve what you're asking for," Cappuccilli says. Again, it comes back to building your case. Through a combination of the right attitude and data to support your ask, you set yourself up for a likely win.
Finally, remember that you can't expect anything to happen without action. If you want to take the next step in your career, then you must be your biggest cheerleader and put yourself out there. Even if you perceive yourself as 'underqualified' for a role, sometimes it's not always about what's written on paper, but how you can confidently sell yourself. As Cappuccilli points out, "Job offers are given to the candidates who interview the best … not the most qualified candidates in the room."
Key takeaways: What to remember when trying to break through the entry-level barrier
If you're ready to move on out of your entry-level role and up to what's ahead, here are the main things Cappuccilli wants you to remember to set yourself up for success and advance in your career:
Ask questions. Talk to your managers to see what more you can take on. If there's a role you're interested in taking on, speak with someone who's already in it or familiar with it. Get curious about what's possible and available for you in the company or what you can take advantage of where you are and take with you elsewhere. Even if it doesn't result in advancing in your job right away, you'll still at least be learning along the way.
Seek challenges and opportunities for collaboration. Push yourself out of your comfort zone; after all, that will be part of moving into a more senior role. Say yes to what excites you and provides you with opportunities to grow. Keep a log of what you've taken on in addition to your role so you have a portfolio to back you up when you go for a mid- or senior-level position.
Build relationships with the people around you (at all levels!). Cappuccilli says that relationship building is one of the best things you can do to start to advance. Breaking out of the entry-level world requires more than just building skills and hustling; people want to know your character, how you work, and if you're someone they could work well with. Network with people at all levels, even those who might be junior to you, and can champion you as a manager or someone they could look up to.
Photo: Welcome to the Jungle
Follow Welcome to the Jungle on Facebook, LinkedIn, and Instagram, and subscribe to our newsletter to get our latest articles every day!