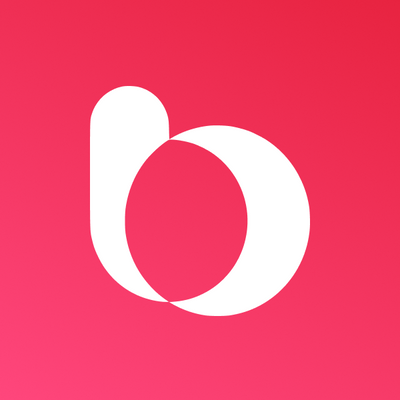 BRIGAD
Head of Data (F/H)
Expérience :
Non spécifié
Cette offre a été pourvue !
Who are they?
At its core, Brigad has always believed that anyone should be able to pursue his/her passion while being well valued, considered and, above all, free. This means being able to fulfill oneself in one's job and career, reaching a sustainable work-life balance, being paid in a fair way and respected.
Brigad is proud to enable thousands of talents, and tomorrow millions, to experience this lifestyle. We believe so firmly in our mission "Make work attractive and valuable to all" that we even decided to carve it into the charter of our "entreprise à mission" status (equivalent to US B-Corp).
Since 2016, this ambition is translated into building the best app of the market enabling self-employed professionals and hospitality businesses to connect for short-term missions.
⭐️ Our users realize that we make a difference by currently giving a NPS of 77/100 over 5,000 answers, and sharing how Brigad changed their life.
If originally Brigad deployed itself in the catering (restaurants, collective catering) and healthcare sectors (care homes and clinics), tomorrow, even more sectors will be concerned: everywhere talents aren't equipped to pursue their passion while being properly considered and free.
Brigad is currently available in the largest cities in France (Paris, Lille, Lyon, Bordeaux, Marseille, Strasbourg..) and in the UK, with the ambition to expand well beyond in France and Europe.
Exciting challenges are waiting for you: expect to discover new countries, new industries, a top-notch product, a fast-paced development, and above all a solid team united around a truly concrete and positive impact on our daily users' lives. A spirit that can also be found on Glassdoor and the grade of 4.7/5.
Job description
Our Mission
"Make work attractive and accessible to all"
From this statement, Florent Malbranche and Jean Lebrument, have founded Brigad in 2016, a mission-driven company. Brigad is an app/website that enables self-employed professionals and businesses in Hospitality and Healthcare to connect for flexible missions.
Brigad exists to build the most sustainable ecosystem to enable talents to build a career from their passion. A better pay, a better work-life balance, and better career development opportunities. "Where Passions Thrive"
Our Values
Brigad's fundamental values guide us every day, to face these challenges with coherence and build an extremely strong culture:
Brave: Be bold and make courageous moves.
Impact: Do things that make a real difference.
Care: Pay attention to all the people around you.
Enjoy: Love what you do and have fun
About the Role
As our Head of Data, you'll be in charge of the data strategy at Brigad. You will get to:
1. Manage the analytics team so they can provide for each strategic entity (Product, Sales, Tech, Strat, etc.):
a. Dashboards to manage their activities
b. Data analysis to answer their questions
c. Data analysis to provide insights / strategic topics to address.
2. Manage the data engineering team:
a. Adding new data sources to our lake house
b. Creating the data pipelines needed to bring data to the analytics team.
c. Industrialise our current data platform in collaboration with the DevOps team.
3. Be the bridge between Brigad's strategic orientations and data team operations.
a. You understand our markets, targets and business model.
b. With the leads (data science, data engineering, data analytics), you create roadmaps that help us achieve our goals.
c. You present your projects to the strategic committee and keep them updated.
d. Every critical topic triggers deep analysis and business propositions.
… What for you might ask?…
We want to build analytics capacities to become a data-driven decision-making company. Today, some decisions are taken based on gut feeling or partial analysis. It can generate errors in interpretation and, therefore, in decision-making. We also want to develop our analytics potential to be more efficient. If we better understand our key business indicators, features usage/efficiency or users' behavior, we can push or stop initiatives currently running.
Data Engineering is the backbone of every data operation. We want to pursue our goal of having a state-of-the-art, robust, fast data platform that integrates every data we need and serves it where we need ⇒ ML models, visualisation tools, analytics team, etc.
Building technologies and teams for the sake of it doesn't bring much value to anyone. You represent the link between strategy and operations, so plans are executed smoothly and timely. But as any good middle manager would know, the other side is to trust and rely on experts in their field to impact how strategy is defined depending on objective metrics and technical possibilities. When you have that balance in place, it's all about communication, impact and communication (yeah, twice).
… To deliver all that, you will have to lead three teams….
Data Engineering: With the lead data engineer
Continue developing our Data Platform.
Process + tools to work with:
- Data Analysts team.
- Data Science team.
- DevOps team.
Data Analytics
Manage the team, so every team get the data analysis they need.
You coordinate all the data analysts, so they have unified practices, toolchains and awareness of the topics they are working on (avoid doing the same thing in silo).
Make sure words have the exact definition and meaning across teams.
Our visualisation tool is clean and updated and delivers value to internal users.
… Therefore, you must be a great operational manager…
You're in charge of operational management in the team. You either manage directly or create the management layer needed depending on the number of people in your scope. Management at Brigad is an absolutely essential element.
Our philosophy is simple; you can be an expert in a vertical (data engineering, backend, DevOps, etc.) or be an expert in managing people. We firmly believe that the best tech people are focusing on tech and the best manager on people.
… and manage hires and employer brands to build the right teams...
Another critical point at Brigad is the team's ability to promote what they do. It's a virtuous circle where experts can promote themselves, share the knowledge they acquired and show the tech world what and how we do at Brigad.
To build the best team, you own the hiring roadmap of the data department. You make sure the scorecards are well-defined and fit the group's needs.
You coordinate with the HR team to achieve our recruitment goals.
…Does this sound like a challenge you want to take on?
If you are/have
Passionate about data
Passionate about management
Value-driven
Pragmatical and analytic
Leadership
Benevolent
Passionate about sharing your knowledge
Eager to make a difference in our society
Autonomous and rigorous
Good communication skills
… Then apply quickly! We look forward to meeting you!
The Experience We Offer
We live by our values in many ways to create the best experience possible for our employees.
Brave: We strongly believe that for the same job and level, employees should be equally paid. We've developed our internal salary grid to ensure equity among employees. We want Brigad' success to be your success too: we grant BSPCEs to all our employees, we know joining a scale up sometimes means navigating into the unknown.
Impact: Being a mission driven company means having an impact on the society and also on our employees. We are proud to be an Eco responsible company, engaged on several CSR projects (Diversity with Tech Your Place,…). We work to bridge the gap between women & men by being a family friendly company: offering support in your search of a daycare system with "Les bébés explorateurs".
Care: We identify ourselves as an office first company but with a flexible working environment where you don't have to chose between working or spending time with the people you care the most. We offer well thought-out remote policy and for our employees having parents/grandparents living in another country, we offer them a full remote week to spend more time with them every year.
Enjoy: We enjoy working together not just through company monthly events or seminars, but also by learning together. We've created career ladders for our teams, with real opportunity to develop new skills, expertise, and grow in a new role with our internal mobility program. We also offer English and French classes and other learning programs depending on your team (using 360Learning).
Learn more about us: who we are, our values, our teams and the recruitment process, here.
Brigad ensures equal opportunities for all candidates. Each application received is considered regardless of ethnic and racial origin, opinions, beliefs, gender, sexual orientation, health or disability.
We are dedicated to building an equitable, inclusive, and authentic workspace. Unique and diverse perspectives are welcomed, and continuous growth is encouraged. We believe that people are more than their resumes, so if your past experience looks different than the criteria listed, we'd still love to hear from you. We appreciate and celebrate non-traditional life routes and encourage you to apply should you connect with a job description or our values.
BRIGAD
Cette offre vous tente ?
Questions and answers about the job