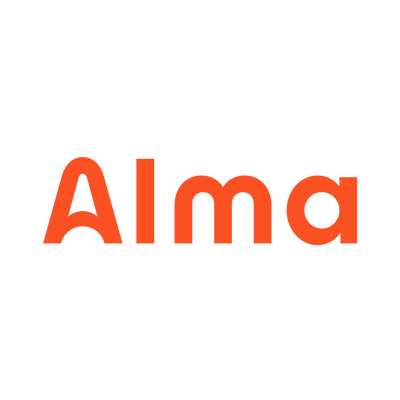 Alma
Sales Executive - Mid Market
CDI

 

Paris

Éducation :

Non spécifié

Expérience :

> 3 ans
L'entreprise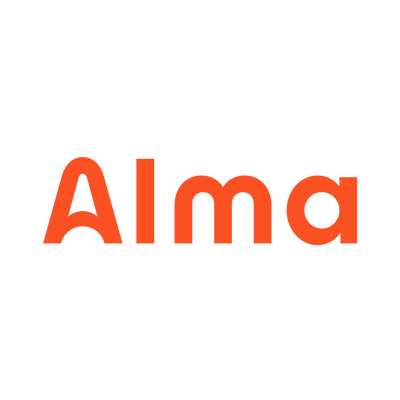 Alma
FinTech / InsurTech

Entre 250 et 2000 salariés
Le poste
Sales Executive - Mid Market
CDI

 

Paris

Éducation :

Non spécifié

Expérience :

> 3 ans
Who are they?
At Alma, we bring finance back to the service of commerce by allowing merchants to increase their sales by an average of 20% thanks to payment facilities, without any risk. With Alma, the customer pays later, but the merchant gets paid right away. In 2022,
For the merchant, installment payments and deferred payments help improve customer loyalty and satisfaction while generating more revenue.
For the customer, the shopping experience is exceptional (rated 4.8/5 on Trustpilot) and Alma allows them to better manage their budget.
If Alma allows to sell more, we maintain that business is only sustainable when it is balanced: removing the last hesitations to buy, yes; pushing to over-indebtedness, no. In this sense, we refuse to charge penalty fees to consumers who may be in trouble, and do not operate in all verticals such as restaurants or supermarkets. Better is the new more, let's do it together.
And it works:
Several thousand retailers use Alma daily across 5 European Countries (France, Italy, Spain, Germany & Belgium), and soon to be 10

Wide range of products covering all of the merchant distribution channels : Web, Point of Sales, Distance Selling

Pay in 2, 3, 4
Buy Now Pay Later J+15, J+30
Financing in 10 or 12 months

More than 210 million euros raised with leading investors in less than 4 years
A team of 200 that will exceed 400 by the end of the year
A 300% growth year or year since the creation of the company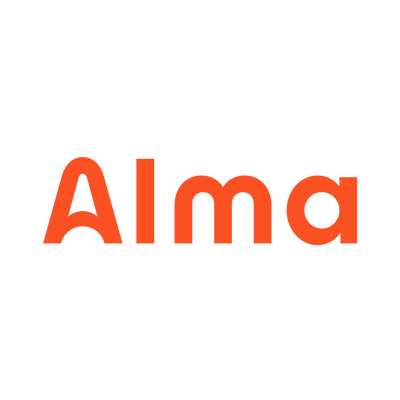 Visit the profile
Rencontrez François, Head of operations

Rencontrez Benoit, Responsable Marketing
Job description
At Alma, we believe in commerce as a force of progress, and we want to put finance back in the service of commerce. We are convinced trade is sustainable only if it is well balanced. We believe that it is possible to create financial products that empower merchants to sell more, and help consumers purchase better products while never encouraging them to get over-indebted.
We develop tech solutions that are accessible to all, easy to implement, and that eliminate purchase friction.
For merchants, our instalment and deferred payment solutions are excellent ways of increasing customers' loyalty and satisfaction, as well as generating up to 20% extra sales revenues without any risk. and they generate an incomparable level of satisfaction with 64 Net Promoter Score.
For consumers, the purchase experience is enhanced (4.7/5 on Trustpilot) and Alma helps them handle their budget easily. They pay later, Alma pays the merchants right away.
We are the leader in France and are on track to win the European market on the (very) hot Buy Now Pay Later (BNPL) industry, as we're now processing payments in 10 European countries. Over the past 3 years, more than 7,800 merchants have chosen Alma to be their innovative BNPL solution, and we have served over 1.7 million consumers.
The team has grown from 2 to 350+ people, we raised a €210M series C early 2022 to help us accelerate further and Alma is already part of the Next40 ranking of the most promising French technology companies. And that's only the beginning.
About the position
Since we started, our growth has been exponential: every month, hundreds of new merchants install our solution and tens of thousands of new customers use Alma for the first time.
Nevertheless, we are still the challenger to the big historical players, and our sales team will have a determining impact on our trajectory.
Today at Alma, the rate of return on outbound is exceptionally high. So we have to sell, efficiently, and quickly. Your contacts will be managers, e-commerce managers, retail managers, marketing managers, etc...
Accompanied by the Head of Sales, you will have the following responsibilities:
Actively prospect on a defined block of verticals, for players with turnover between 5M€ and 150M€
Find and generate lead lists

Organize and track your pipe on Hubspot in an extremely methodical and rhythmic way

Find the best methods to optimize the sales process
As a Sales Executive, your impact at Alma will be immediate and tangible: you will directly contribute to increasing payment volumes through Alma. You will have the satisfaction of closing deals in a few weeks.
About you
Being Sales Executive Mid Market requires a wide skill set and a high level of energy:
Ambitious:

you regularly exceed your goals

Structured:

you understand quickly, you will have to appropriate quickly the stakes of the retailers

Rigorous and organized:

you move forward methodically, following your prospects to the end

Open-minded and friendly:

you consider that the main job of a Sales Executive is to listen to his customers and you have a good sense of contact

Experienced:

you have at least three years of professional experience as a Sales Executive
About the recruitment process
Because of the importance of this role for Alma, the process is quite intense. Yet, we'll aim at running it in 2 to 3 weeks max.
Visio call with a member of our People team

Visio call with a member of the Sales team

Written case study

Visio call with Marine, Head of Sales

Visio call with 3-4 people from various teams (Team fit) ! 🙌
Questions and answers about the offer
Partager sur Linkedin

Partager sur Facebook

Partager sur Twitter
D'autres offres de Business Development
Ces offres peuvent vous intéresser !
Work4

CDI

Paris

Télétravail partiel possible

Work4

CDI

Paris

Télétravail partiel possible
Voir toutes les offres