What happens at work after egg freezing? Two women share their stories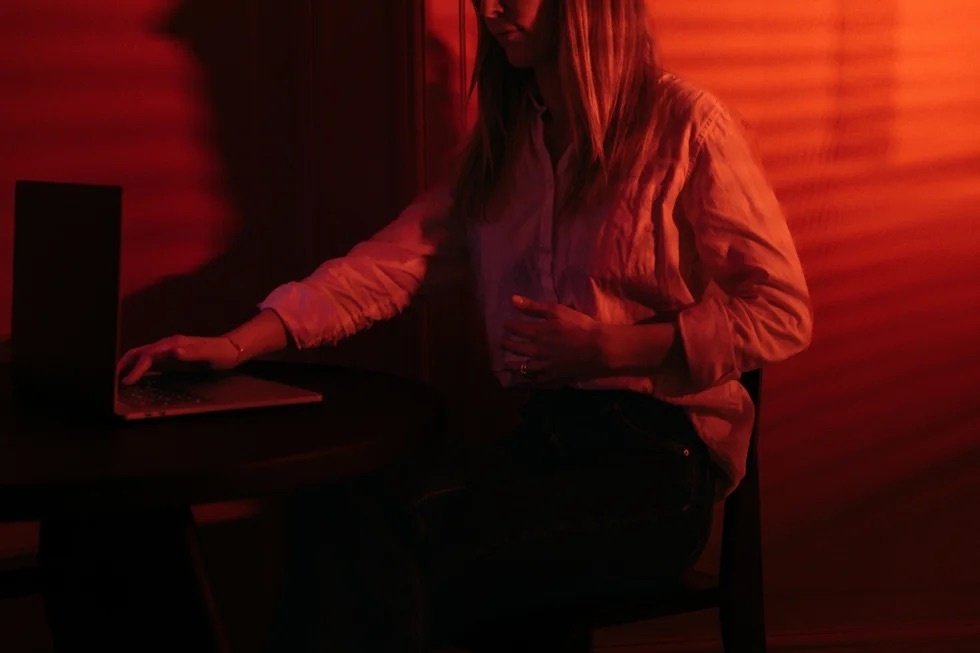 To attract female employees, more and more companies are providing fertility benefits. Egg freezing is a particularly popular one. Apple and Facebook were among the first to include this perk in 2014 with other tech giants following suit. According to a 2020 survey by Mercer, 19% of large employers in the US – those with 20,000 or more employees – offer egg freezing in their benefits package. While the perk remains controversial, many women in the corporate world are seizing the opportunity to put their eggs on ice while they still have the chance.
That's what Harmony Palmer did in 2019 when she worked in global operations at Lyft, the ride-hailing service. She decided to take advantage of the company's benefits and went through one round of egg retrieval, which resulted in nine eggs. Palmer and her partner started their fertility journey while she was employed at Lyft, but now she works at Samsara, a tech company in San Francisco with even more fertility benefits. Employees are reimbursed $15,000 annually and a wide range is covered including egg freezing and storing, in vitro fertilization (IVF), and adoption fees.
Getting company support
In 2022, Palmer's partner underwent an IVF procedure when she was 31. The treatment was successful and she became pregnant. Unfortunately, she had a miscarriage after just two months. During this difficult time, Samsara was supportive. Even though Palmer hadn't physically gone through the miscarriage, Samsara told her to take as much time off as she needed. Her coworkers showed compassion too. "They even sent us a condolence package filled with flowers, candles, and a blanket," she says. "It was so nice."
Palmer enjoys her work at Samsara but she appreciates the company's values even more. She believes the leaders at Samsara hire people with values that align with theirs. This is why the business provides a generous fertility package: the company and its employees agree that benefits that support families are relevant and meaningful. Palmer appreciates the benefits she's been given, the loyalty she feels at work, and the time she's been able to spend going to appointments and receiving treatments, even when they're not her own. "It wouldn't have been possible without my employer," she says.
This has helped her to feel empowered at work. She even earned a promotion during the tumultuous fertility ride she and her partner have been on over the past few years. Both women believe work is important and family is too, so they aren't giving up. "Being two married women, we have to really plan out how we're going to have kids," she says. Palmer continues to receive $15,000 a year from Samsara, and now they're putting that money toward adopting a baby. The couple has persevered for four years enduring egg freezing retrievals, IVF treatments, and other demanding egg fertilizing procedures. After thoroughly researching adoption, they think it's the correct next step for them. "We're adding more empowerment to our lives and keeping our options open," Palmer says.
Palmer and her partner await a match. Their adoption profile is online, so she's prepping her team at work. "Our lives are at the mercy of this process," she says. Palmer's encouraged though because she trusts her team to work well even when she isn't there. "I took it upon myself to create deep and vulnerable personal connections with people because I will eventually go on leave," she says. In the past, Palmer wondered if maternity leave would slow down her career progression, but now she's assured it won't because of the relationships she's built with her team and the confidence she has in her employer. Her time will be made easier by not having to worry about the financial aspect either.
Counting the cost
When egg freezing first became a work benefit, it was more expensive and the probability of success was lower than it is today. In 2014, one round of egg retrieval cost about $10,000. Now it's between $4,500 and $8,000 for one cycle, excluding additional costs for medication. Also in 2014, women had a 30% chance of giving birth if they went through three rounds of egg retrieval and were 25 years old or younger at the time of extraction. The odds are much better in 2023. Samsara was not willing to release its figures but in America today a 35-year-old woman who freezes 10 eggs has a 69% chance of giving birth. The success rate is even higher for women who go through egg retrieval in their 20s or early 30s – and the more eggs you freeze, the better your chances.
This wasn't the case for Evelyn Gosnell, a behavioral scientist at Irrational Labs. Gosnell went through three rounds of egg retrieval and secured 30 eggs. Statistically, Gosnell had a good chance of forming a valid embryo with at least one of the eggs because she was 32, 36, and 38 years old during the retrievals. Unfortunately, when Gosnell was ready to create embryos, the medical staff thawed all 30 of her eggs at once. She discovered later that this shouldn't have happened; it was too many. Something went awry during the thawing process and zero viable embryos formed. Gosnell was devastated. "I am 41. I was 40 at the time that all the eggs were lost and resulted in no viable embryos. It was a hard pill to swallow and a massive loss to me," she says.
Despite this blow, Gosnell chooses to focus on the positive. "Things have not gone to plan, but at least I have my work and that's a place where I thrive, and get a lot of energy and meaning from," she says. Even though Irrational Labs doesn't offer fertility benefits, Gosnell enjoys the diversity of her job and doesn't want to change companies. She'd rather work at a company without benefits than one like Google, for example, where she'd likely be pigeonholed into studying behavioral science for one specific product, a task she knows she'd dislike. The work she does at Irrational Labs is her passion. Gosnell has a friend who works for a tech company in San Francisco that paid for four rounds of IVF. "I've thought about making a switch to a company like that," she says, "but I made the trade-off because I enjoy being at Irrational Labs, and I love my work."
Her choice hasn't come without a substantial price tag though. Gosnell paid for the three egg retrieval rounds on her own and it cost $45,000. "If you live in San Francisco, all your friends work for these big tech players, almost all of whom have very good fertility offerings," she admits. Gosnell has decided not to freeze any more eggs, but she's currently undergoing IVF treatment. This makes work scheduling and business travel difficult because she needs to be flexible for doctor visits and possible surgery, but she's ambitious and will continue to work at her own pace. Just like Palmer, Gosnell's preparing her team members so they can run projects smoothly in her absence.
Thinking about egg freezing?
Both Gosnell and Palmer encourage women who are thinking about freezing their eggs to do it. "If you're reasonably young and you work at a company that offers this, freeze your eggs. You don't know how long you'll stay there, so freeze them now while you're at a place that covers it," Gosnell says. Palmer agrees, "If your company provides egg freezing, and you're in your late 20s or 30s, do it if you're worried. Freeze your eggs!" The number of women starting to think like Palmer and Gosnell is growing rapidly as WINFertility, a family building benefit solutions company, reported a 500% increase in egg storage over the past few years.
Discussing your fertility journey at work is important, according to Palmer. Family planning is a big part of many people's lives, so she's excited for it to be a normal and accepted conversation. Palmer believes it's constructive for women to share their experiences when they're going through egg freezing, IVF, and other fertility procedures. "We should be there for each other…for the celebrations and the heartbreaks," she says.
While Samsara provides solid fertility benefits and Irrational Labs does not, both Palmer and Gosnell are satisfied with their companies. They each chose what was most valuable to them. "Without fertility benefits from my company, my work would have suffered and I would have been more stressed out," Palmer says. That would not have helped anyone.
Photo: Welcome to the Jungle
Follow Welcome to the Jungle on Facebook on LinkedIn and on Instagram and subscribe to our newsletter to get our latest articles every day!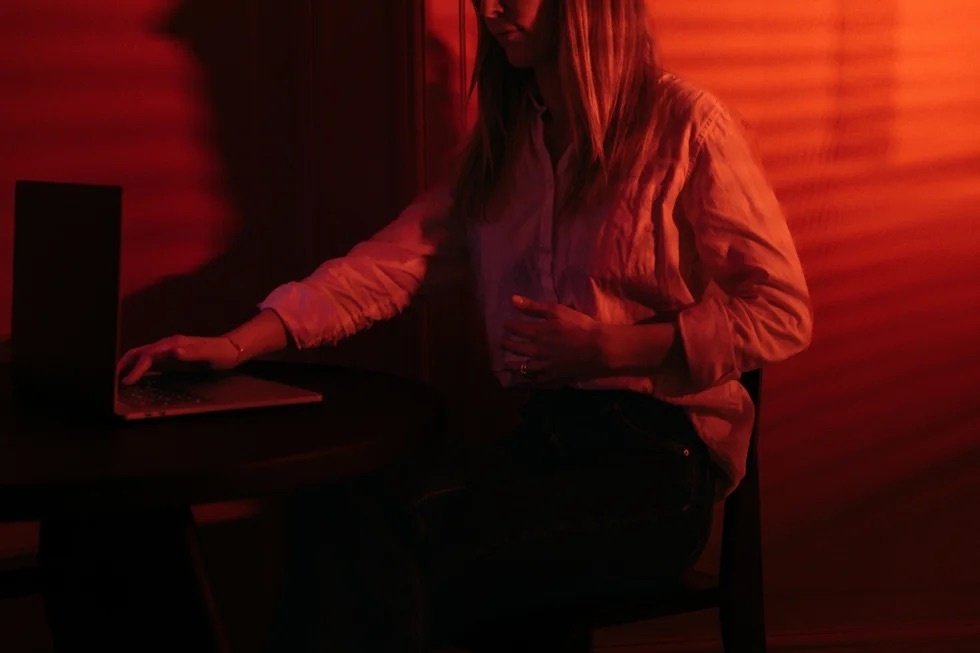 Vous êtes à la recherche d'une nouvelle opportunité ?
Plus de 200 000 candidats ont trouvé un emploi sur Welcome to the Jungle.
Explorer les jobs