Stop thinking you have no contacts! Who to turn to when looking for work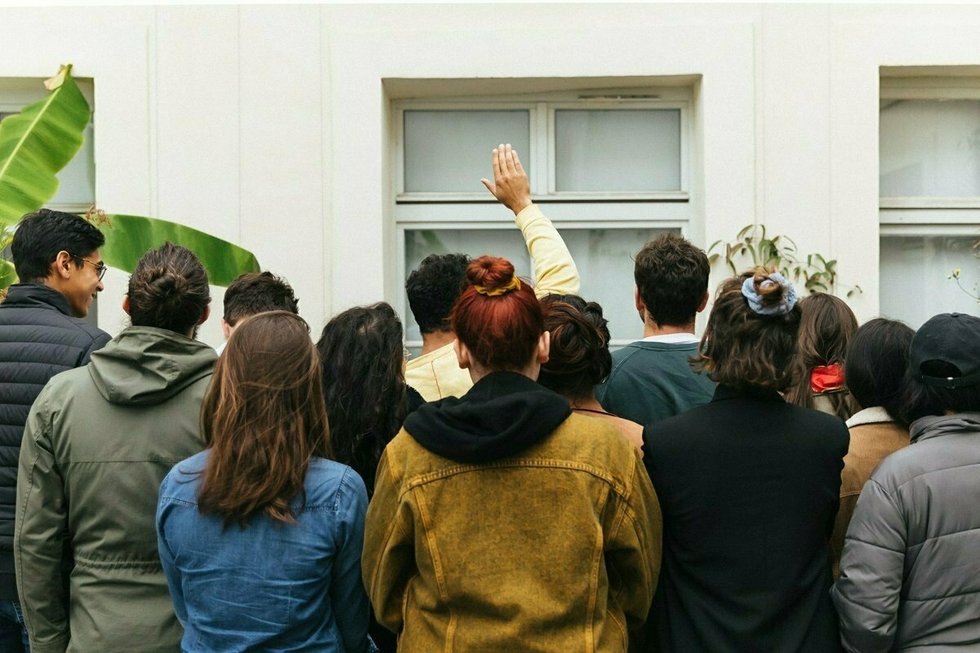 It is often said that connections are the key to getting a good job. "It's not what you know, but who you know," is a common mantra. Or, to be more blunt, without the right contacts you can't get anywhere. Though this statement is little more than a generalization, we are not going to try to convince you it is untrue, but that you can use it to your advantage. You just need to realize that you too have contacts who can help you. We are going to show you how to discern the difference between a "link" and a simple contact you may have overlooked who can help you in your job search.
When you are looking for a job, it can be tempting to wallow in the idea that without a network of good connections, there is nothing you can do, especially if you have been unsuccessful so far. So let's clear something up: using your "links" to get a job has negative connotations because it refers to getting a position not on your own merit, but simply because of your relationship with the person giving out the job or someone in the company involved.
A contact, on the other hand, is someone who can help you to get a job, either because they already know how you work and trust you, or because they know that you fit perfectly with the company culture, or for another appropriate reason. It does not mean that they can get the position for you if you are not the right candidate. If you think you don't have any contacts that can help you to find work, you are wrong. Let's look at why.
1. Remember your school days and the friends you made
After your family, your classmates were your first contacts. In secondary school, you bonded with those with whom you had lots in common. Although some relationships fade away after you part ways, there are probably a few people with whom you got along very well. Perhaps you have kept tabs on them over the years or maybe you are still in touch. Some of them may be working in the same professional field as you are, in an interesting company, or in a position similar to yours, which could be useful.
If you have completed higher education, you will have that in common with other colleagues who did so too, as well as your work. So it is much more likely that one of them can give you some useful advice during your job search. Consider joining a corporate or your university's alumni association too. Perhaps you will meet employees of a company for which you would like to work, who will be able to recommend you. Or you may meet someone working in the same field who can point out interesting opportunities when they arise. So remember that even as a student you were starting to build a network of contacts.
2. The impression you made at your first job
Your first job is often a kind of first love. Being inexperienced, you are enthusiastic and quick to learn. In later years, you may remember those times fondly. Dive into those memories and think about who was with you during those days. From your colleagues, who surely saw you evolve, to your internship mentor, a leader with whom you could cultivate a close professional relationship. If you are still at this stage, take advantage of it and remember after you leave to keep in touch with those at the company. It could pay dividends in the future.
This was the experience of Guillermo del Palacio who, after finishing his internship as a journalist at a national newspaper, was not given a staff role. The relationships he had forged in the newsroom were invaluable when it came to getting work, however. "When my colleagues found out that I was not being given a job, they immediately found opportunities for me. Later, a magazine from the same group asked me to work there, and it was thanks to their efforts," he said.
Del Palacio also had a very good relationship with his internship mentor at the newspaper, which was noticed by other staff. "My mentor was on vacation for almost a month and left me in charge of the department. His faith in me helped me a lot, especially when dealing with others so that the rest of the editorial staff saw that they could trust me," he said. After working at a number of other media outlets, he ended up returning to that newspaper almost 10 years after he had left it. Keeping up with your old co-workers is usually a great idea.
"My mentor's faith in me helped me a lot, especially when dealing with others, so that the rest of the newsroom saw that they could trust me" - Guillermo del Palacio, journalist
3. The people you met in later jobs
As your career develops and you move to other companies and positions, you usually gain experience and take on more responsibilities. This translates into a greater authority and a broader network of contacts, both within the company and outside. The relationships you forge during this stage can also be used to your advantage, especially if you know how to maintain your network of contacts. That's where those who were your colleagues, your bosses, and even others, such as clients and suppliers, come in. They all add up to an excellent resource.
These contacts can be made in the most unexpected ways, as happened to Sandra, who worked in the marketing department of an e-commerce company in Barcelona. "The company was doing badly and my boss was a horror," she said. "One day, when it was time to leave, she told me that I had to go to a professional meeting that was being held in a bar." Sandra was not keen, but she decided to go along. There she made an interesting new contact. "I met a guy who also did marketing and he asked me some questions and took a professional interest in me," she said, adding that the next day they connected through LinkedIn. When she was fired a few weeks later, she decided to get in touch with him. "He told me to stop by his company, where he was a partner," she said. "He gave me a test and, after three days, I was working there. I stayed on for two years."
4. The company you want to work for
If there is a specific company you would like to work for, consider looking it up on LinkedIn and using the filters there. That way, you can see its employees on that network and even see if any of them is already one of your contacts. If this is the case, or if you discover an employee with whom you have common contact, you can get in touch, without being pushy. Just make sure to respect the response that you get.
Whether you are getting in touch with someone through a contact you have in common or whether you are venturing to connect with an employee you do not know, it is important to be respectful and explain your situation and why you are interested in a position in the company. If you play your cards right, this person could point you to the most appropriate channel to send your application, and share with you a valuable contact within the company, such as the person in charge of the hiring process or the manager of the team that is hiring, or even provide you with a recommendation.
But keep in mind that the person you contact may prefer not to get involved. In that case, it is better not to insist. There are different strategies on LinkedIn when it comes to accepting or not accepting new contacts, and not everyone is equally receptive to lending a hand to someone they do not know.
5. Broaden your horizons
When looking for a job, it is very common to focus on our own professional circle in our field. Like horses with blinkers, we are not able to see beyond that grouping. This mindset is a mistake: you should not discount anyone. You can start by considering your two closest circles: those of your friends and your family. Find out if any of them works in a company that interests you, or if they have a family member or friend who does. You may find out about career opportunities that you would not have heard about otherwise or you may get a recommendation for a position or a specific company. It may not be obvious what possibilities the people in your circles can open up to you, but it is only a matter of reflecting and taking into account the elements that we have discussed. Do not hesitate to write down on a sheet of paper or a spreadsheet the names of those who are part of your different circles and then write down the possibilities that each person represents. And, of course, ask them for help. Try to find key contacts who can open doors for you in the job market and let them know you are looking for a new post. You see, you do have connections. You just have to learn how to recognize them.
Translated by Sunita Maharaj-Landaeta
Photo: Welcome to the Jungle
Follow Welcome to the Jungle on Facebook, LinkedIn, and Instagram, and subscribe to our newsletter to get our latest articles every day!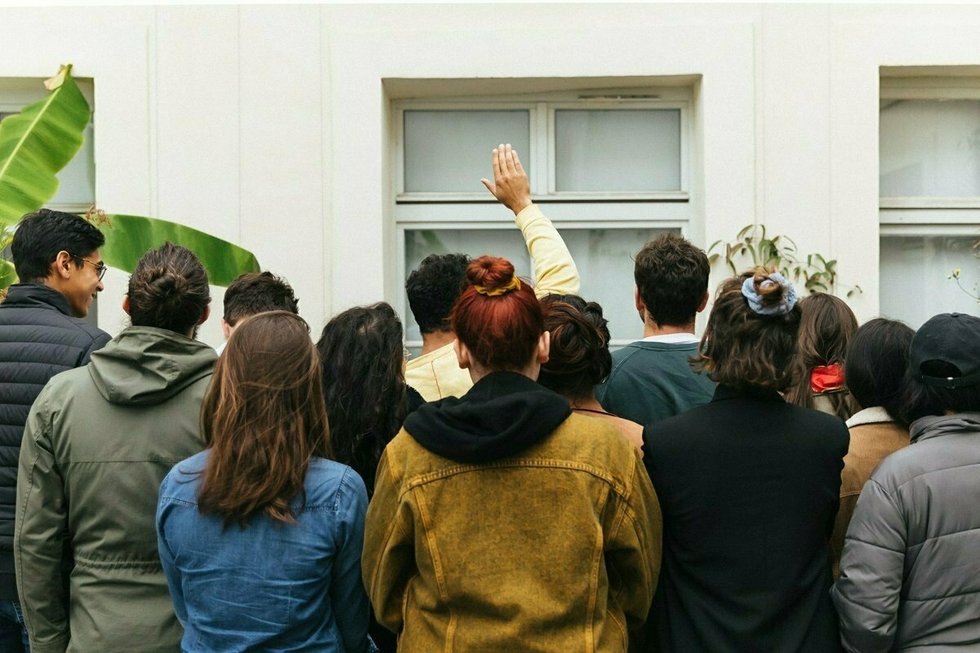 The newsletter that does the job
Want to keep up with the latest articles? Twice a week you can receive stories, jobs, and tips in your inbox.

Looking for your next job opportunity?
Over 200,000 people have found a job with Welcome to the Jungle.
Explore jobs