Well-connected at work: how to avoid being labeled a 'nepotism hire'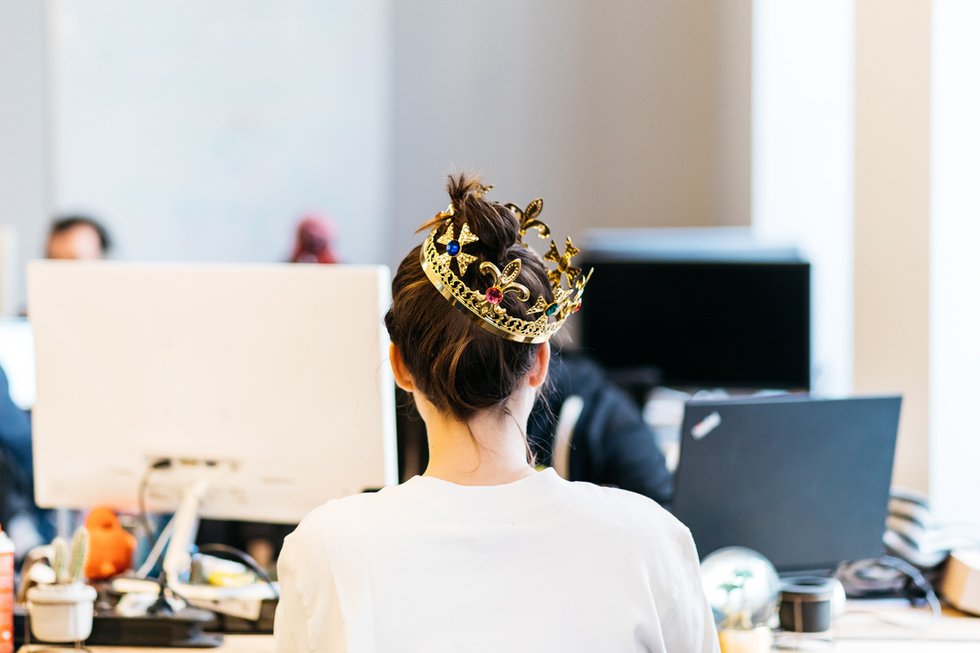 Skills and qualifications are an essential part of building a career, but who you know can sometimes help you find employment in today's competitive job market. In fact, getting a helping hand from friends, family or even former classmates is common practice among most jobseekers. But be warned: unless you want to be known as a "nepotism hire", you must master the art of diplomacy when it comes to your new colleagues. Whether someone lobbied on your behalf or you were hired through an employee referral program, here are five tips to make sure things get off to a good start.
---
1. Openly acknowledge the situation
Thanks to office gossip, your secret is bound to come out at some point. Make sure you head off misleading rumors by coming clean about how you were hired. Ask management if they would be willing to divulge the specific details of your recruitment.
"I was doing an internship at my previous company, a small business with 20 employees, and everyone knew how I got the role because it was made clear from the beginning," said Lisa. "One of the two bosses was my boyfriend's cousin. At the end of my internship, they offered me a six-month contract and then a permanent contract, so my colleagues had time to get used to it. Despite all that, I still got called 'the office darling' every day and I responded with a hefty dose of self-deprecation."
If things weren't made clear before your arrival, introduce yourself by saying how you got the job, making a point to talk about your motivation and interest in the company.
2. Keep a low profile
When it comes to building relationships with new colleagues, expect a few bumps along the way. If your connections helped expedite your recruitment process, they might be wary of you, too. You will then have to earn their trust by proving your merit, showing good faith, and choosing your words with care.
This is where a little humility goes a long way: others could interpret excessive self-assurance as an air of privilege instead. Without taking things to either extreme, however, be sincere and friendly.
As for freedom of expression, keep in mind that you have likely piqued your colleagues' curiosity, so you won't be as free to voice your opinions as the average new employee. Indeed, people will tend to look for signs that you don't belong and are only there because of who you know. Prove them wrong.
Instead of talking about past successes with other teams and companies, prove your worth before their very eyes, in the present moment. At the same time, make sure you always speak well of your former employer. Even if you found your last workplace a challenge, be discreet so you don't come across as someone who needed help to escape a difficult situation.
This also applies to any potential conflicts you witness in your new company. Instead of taking sides, remain neutral to avoid being accused of favoritism—this time in relation to the person who helped you get your foot in the door.
Finally, remember that familiarity breeds contempt. Building solid relationships at work doesn't mean revealing the details of your personal life, emotions, and problems. Instead, talk about safe subjects and find common ground to keep the conversation flowing. Give them a reason to see you in a new light, beyond the "nepotism hire" label
3. Take a genuine interest
If you landed an internship through your connections, especially someone at the top, chances are your colleagues weren't expecting to find themselves with an extra resource. They might feel that you aren't an essential part of the team and could be unsure about what role you serve in the company. If this is the case, be proactive.
Before your first day, learn as much as you can about the company and think about how you can contribute. Teams will appreciate seeing that you are genuinely interested in the role and not just there because of who you know. A wealth of information is at your fingertips: check out the website, research articles about the company, reach out to the person who helped you so you can learn about how things work, or even visit the LinkedIn profiles of your internship supervisor and your future colleagues.
Once you've arrived, be curious. When introduced to the company structure and departmental projects, be sure to ask questions, and show interest and a clear desire to visit the different services and teams. Don't give the impression that your dad or uncle has already told you everything there is to know. If you demonstrate a genuine interest in learning all you can from your new colleagues, they will feel valued and provide insight into things you may not have considered before you joined.
4. Build up your own network
Building a network that extends beyond the person who helped get you the role is crucial because you won't automatically be working with them daily.
To begin with, try and form your own opinions about the company and its employees. It may be that you've already had an earful about who you can count on, who you should avoid, ongoing disputes, and power struggles. In that case, show up with an open mind and give people a chance before rushing to judge them.
To connect with people in your new company, you must first prove that you are one of them. Follow the lead of pre-existing workplace habits: arrive and leave at the same time as everyone else, eat lunch with your team, and share coffee breaks with others to forge bonds with your colleagues.
Take an interest in each individual to build stronger connections. It may seem daunting at first, but overcoming shyness or the fear that you don't live up to expectations will help you get closer to others. You might think it's old-fashioned but learn first names as soon as possible. You could also ask non-intrusive ice-breakers that invite colleagues to share their experiences. Once you feel settled, ask people on your team if they want to have lunch with you. Lunch breaks are a classic way to get to know office idiosyncrasies and talk about interests beyond the office walls. Make your own connections: this will help you feel as if you belong and put others at ease. This way, you will forge long-term relationships based on trust, with people who appreciate you for who you are and not for who you know.
5. Prove you deserve to be there
Just because someone helped you get your foot in the door doesn't mean you lack the necessary skills and qualities to do the job. That said, you need to convince others that you are not only deserving but in it for the long haul as well.
That is what happened to Julien. His connections helped him to break into the audiovisual industry, where he knew he could justify his excellent luck by proving his merit and building a career. "When I was 25, I ended up getting into the audiovisual sector while working in music. I had no degree and no experience, but I was playing around with some editing software that had just come out and still didn't have many users. My cousin was working as a production manager for a studio that used the same software. She pulled some strings so I could do an internship. After that, however, I had to prove myself and I stayed there for almost 10 years!" he said.
Yes, his cousin pulled some strings after recognizing his merits, but Julien was responsible for proving that his cousin's hunch was spot on. In other words, Julien took the opportunity presented to him and ran with it.
Anaïs tells us how her sister was also hired based on merit. "She got a job through her connections, but it was done 'intelligently'," she said. "A friend of my parents, who was the founder of a tourism business, gave her CV to his HR department while acknowledging he was a family friend and emphasizing that they were under no pressure to hire her. As it turned out, one member of the team she ended up joining had already worked with her and was happy with her work. So, yes, she was well-connected, but hiring her was merit-based in the end."
When networking works well, it becomes a win-win situation for both you and the person who lobbied on your behalf. The bottom line is, no one will blame you for using your connections to access your dream sector or role. But don't rest on your privileged laurels—show your gratitude with the right attitude. Whether you were hired via an employee referral program or thanks to well-placed connections, it's ultimately up to you to make the role your own. And now that you're holding all the aces, make the most of your good fortune!
Translated by Andrea Schwam
Photo: Welcome to the Jungle
Follow Welcome to the Jungle on Facebook, LinkedIn, and Instagram, and subscribe to our newsletter to get our latest articles every day!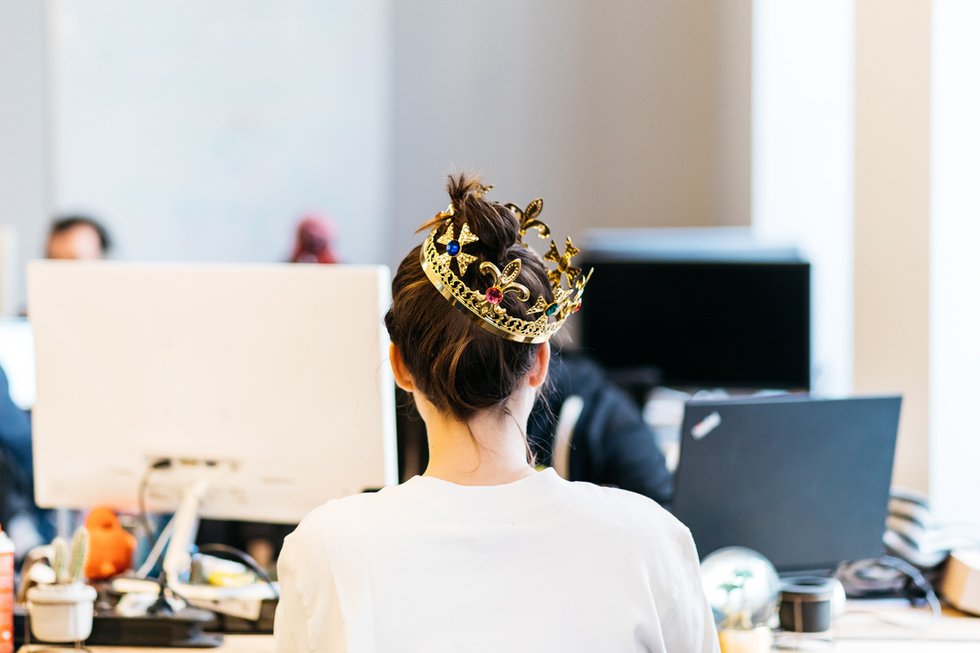 Looking for your next job opportunity ?
More than 200,000 candidates have found a job with Welcome to the Jungle
Explore jobs