How to take advantage of the Great Resignation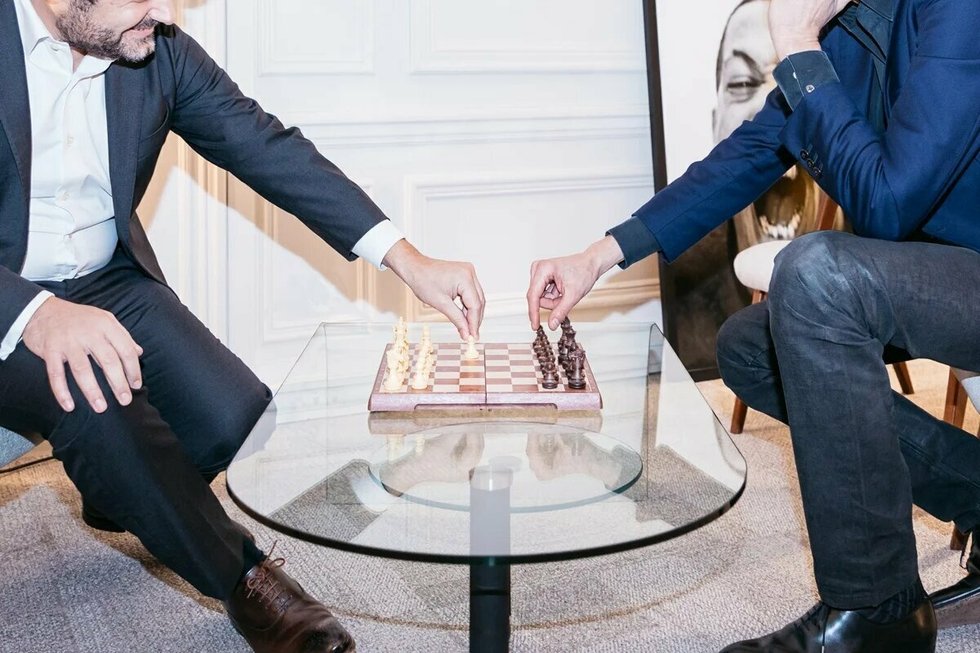 One of the unexpected fallouts from the pandemic has been the shake-up of the workforce in the US. In 2021, a record 47.4 million Americans quit their job, fuelling the Great Resignation and creating a labor shortage in some industries. Suddenly, it's a job hunter's market. And now more than ever, experts say workers should be leveraging this phenomenon to their advantage.
Mandi Woodruff-Santos describes herself as the "queen of quitting." It's one of the secrets of her success. Over 10 years, the New York-based millennial has held six jobs, increasing her salary more than sevenfold, from $31,000 a year as a journalist in 2010 to $225,000 as a senior content director for a financial lending site in 2020. And that doesn't include the one-time signing bonuses worth $160,000 that she negotiated over the same 10-year period.
"I didn't set out to have all these different jobs," says Woodruff-Santos. "I was just always looking for opportunities that were challenging, paid me well and gave me opportunities for growth. I was always aware of the fact that I had to be in charge of my destiny career-wise."
With each new position, she made huge professional leaps, both in salary and in responsibility, driving the offer negotiations to match her ambitions. And at a time when job seekers have the upper hand, career coaches say there's no better moment to drive a hard bargain when negotiating salaries, benefits and other perks at the offer phase.
In 2021, 47.4 million Americans quit their job in a movement that has several names: the Great Resignation, the Great Reshuffle, the Great Upgrade, and the Big Quit. But by now, we know that's only half the story. While some, most notably mothers and retiring baby boomers, are withdrawing from the workplace altogether, others are quitting in order to leave toxic work environments, to seek better pay and more interesting opportunities. In some industries, demand outstrips supply. No longer are employers the primary gatekeepers.
"People quitting have the upper hand and have forced employers to think differently about how they treat talent," says Eliana Goldstein, a career coach in New York who works primarily with millennials like herself. "Individuals recognize that they don't have to settle for what's handed to them."
What you should be doing well before the interview phase
Job hunters seeking to level up in their professional life could take a lesson from Woodruff-Santos, who quit her job last year as a content director to join the entrepreneurial world and share her expertise as a money and career coach. Quitting, she says, was key to her success. But her other strategy starts well before she even sets foot in an interview.
"I think one of the wisest things I did throughout my career was just to stay in touch with peers and senior colleagues and listen, bounce ideas off other people," she says. "When I was making a big move, I would go to associates, mentors and colleagues and run it by them, get their perspective. That made me feel more confident about the moves I was making."
Goldstein espouses the same philosophy, and says that networking early will pay dividends at the negotiation table. "Before you've even gotten the job offer, you should already have established connections at the company and created networking contacts to learn more about the role. The idea is that once you get the offer, you already have an inside source to lean on and ask questions to."
That might mean reaching out to current and past employees through LinkedIn to invite them for a coffee and ask them about their role, their salary and other benefits: intel that could prove more useful than traditional tools such as Glassdoor and Payscale.
'Everything is negotiable'
While salary and benefits are traditionally the biggest considerations, candidates now have greater leverage for negotiating other perks that may not have been as acceptable prior to the pandemic, notably working from home and more flexibility for parents. Before going to the negotiating table, Goldstein advises her clients to make a list of priorities, and also reminds them that "everything is negotiable." "A lot of times people don't realize the full spectrum of benefits that companies offer. Always ask so you can bring that into the conversation."
If the salary falls a little short of expectations, candidates shouldn't hesitate to negotiate in other areas, such as:
One-time signing bonus. Career and money coach Mandi Woodruff-Santos recommends 10% of base salary. "Signing bonuses have become a lot more common among companies competing for talent, so definitely ask if you get to the offer stage," says Woodruff-Santos. "It's more common than you think."
Start date
Vacation, such as an extra week or two of paid time off
Increases in yearly health and wellness stipends such as gym memberships, counseling, ergonomic desk furniture, spa or massage therapy
Relocation expenses
Home-office equipment (computer, desk, printer, mobile phone, internet)
Remote work flexibility
Stock options, equity
Car mileage
Continuing education or certification reimbursement
Job title
Be prepared for marathon rounds of interviews
Tim Lo, co-founder of the career consulting company Your Next Jump in Washington DC, recommends not leaving money on the table. "People are afraid of asking for things, but I've never heard of anyone having their offer rescinded because they asked for too much." He does have a caveat, though: refrain from asking before the offer stage, as that would be premature.
Lo also cautions against going for the Big Quit too soon, particularly for those in mid-career and senior office, tech or corporate jobs. "The main feedback I'm getting is that it's taking longer to find a job, because the process is more stringent than before."
Wary of current trends, some employers are making candidates go through up to 10 rounds of interviews before making an offer, Lo says, in order to weed out those who would be less committed to the position and more likely to leave. On the flipside, when an offer is made, clients report seeing much higher salary bids as a means of retention.
Why high-performing employees should also leverage this time to ask for that raise
Along with job seekers, current employees who have no plans to leave their workplace can also leverage the labor shortage to their advantage, Lo says. "If you're a high performer, and valued in the company, now is a really good time to ask for things." Candidates who aren't particularly tied to moving to another company should also use job offers as leverage, to see if employers will match or make counter-offers.
Meanwhile, though the pandemic exacerbated workplace issues such as work-life balance, Woodruff-Santos expresses optimism that it also ushered in more flexibility for parents, particularly mothers, and highlighted the challenges they face.
"I don't think you're as likely to be penalized for asking for flexibility because of family reasons because you have to get off work at 4pm to pick up your child from daycare, like I do," she says. "The pandemic made it impossible to ignore us and the challenges we face. It's become a lot more acceptable to bring your whole self, as a mother and a woman, to the table."
Photo: Welcome to the Jungle
Follow Welcome to the Jungle on Facebook on LinkedIn and on Instagram and subscribe to our newsletter to get our latest articles every week!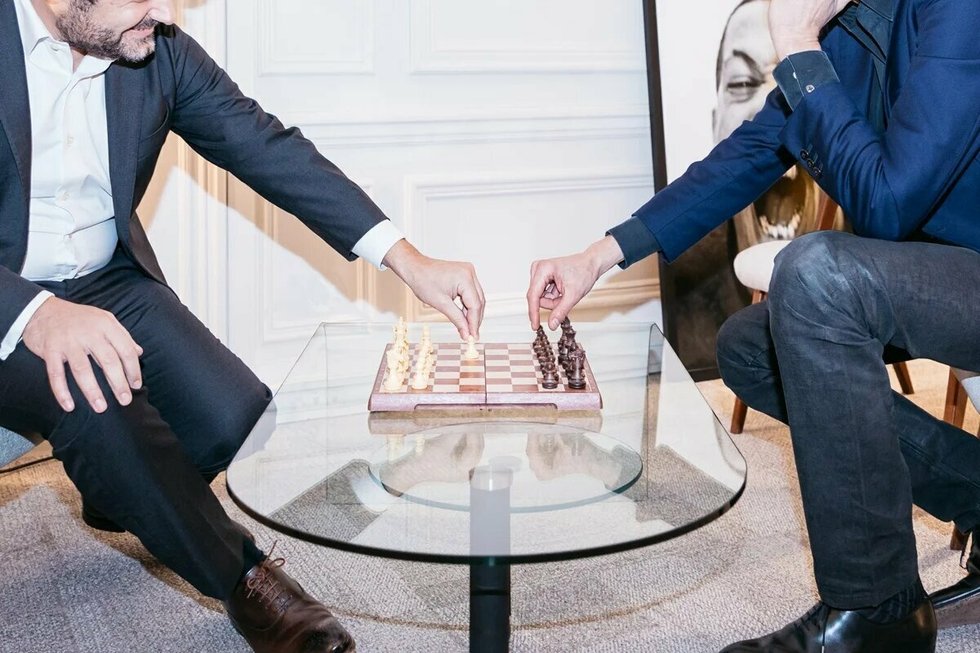 The newsletter that does the job
Want to keep up with the latest articles? Twice a week you can receive stories, jobs, and tips in your inbox.

Looking for your next job opportunity?
Over 200,000 people have found a job with Welcome to the Jungle.
Explore jobs