Branching out: how to align your career with your love for nature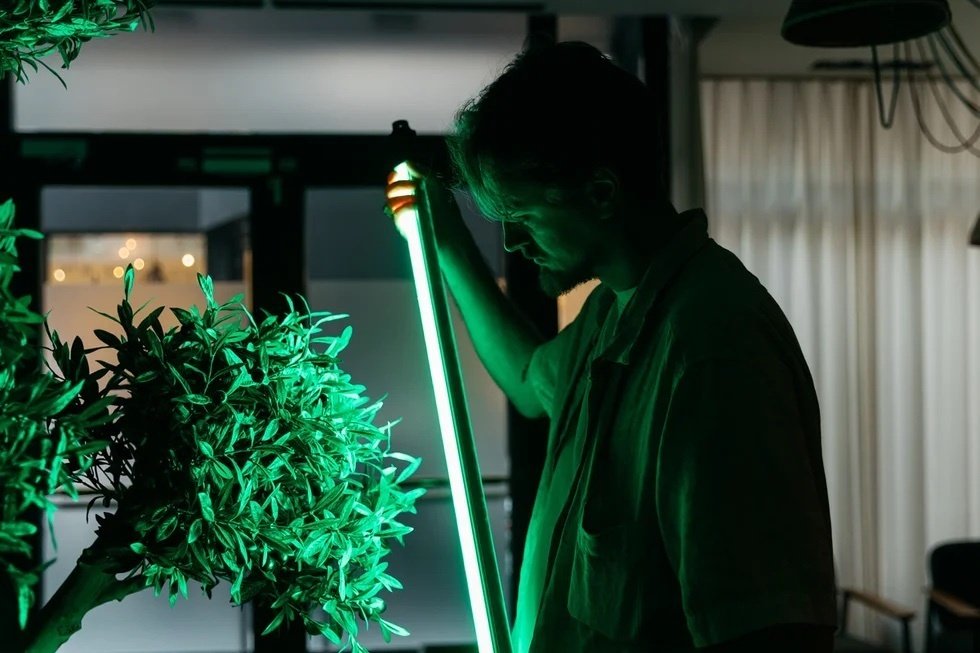 Computer screens, artificial lights, and ringing phones define most workspaces. According to the Environmental Protection Agency (EPA), Americans, on average, spend approximately 90% of their time indoors. Much of this has to do with our 9-to-5 jobs, which are typically indoor office settings. But, if you love being in nature, that environment might not be conducive to your work style. You could be the type where either rain, sleet, or shine, you just want to smell the fresh air and enjoy the seasons while collecting a paycheck.
Luckily, there's an entire world for someone whose ideal office is in the great outdoors, and many don't require formal education. A report from Arup and Oxford Economics estimates that new green industries could be worth $10.3 trillion to the global economy by 2050, equivalent to 5.2% of the global GDP for that year. And with the newly passed Inflation Reduction Act aimed at adding blur-collar green jobs, the industry is really heating up. Perhaps it's time to start or transition into a green career.
We spoke with Radhika Bhatt, a Social Impact & Climate Career Coach, Kristy Drutman, founder of BrownGirlGreen and Green Jobs Board, a platform to bring diversity into the green sphere to help you find a job suitable to your needs and values, and Leonard Adler, who runs Green Jobs Network. These experts are in the business of helping job hunters find their passion through environmental and socially impactful careers.
Find your call to the wild
BrownGirlGreen sets out to bring more representation for people of color in the environmental space. For Durtman, it's about highlighting the voices of marginalized communities: how they are at higher risk of climate-related health and environmental impacts but also how they have a place in fighting it, diversifying the green sphere. She echoes this idea from our other experts. As Adler puts it, "There's a place for you" in green jobs regardless of education, salary, and functional duties. Dortmund agrees that you don't need to be a climate expert to work for the environment, "For example, you can have a union job in renewable energy infrastructure." Whether you've figured out your true calling or are still in the questioning phase, many different jobs will bring you outside and out of the cubicle.
When pivoting into the climate space, all three experts agree you first need some self-reflection. "What are the things you're truly passionate about, and what type of work do you want to do?" questions Bhatt. But can passion alone bring you a good work-life? There are a few questions our experts suggest you answer when narrowing down the ideal job:
Work environment: Yes, you're a nature lover, but do you really want to spend every working hour outside? Perhaps you want something that has a little mix of outside and inside computer time? Maybe you like nature when you can plan a hike in good weather. Either way, deciding how much outdoors you want is crucial.
Salary requirements: You may want to spend more time outside, but can you find an outdoor job that fits your lifestyle? Making sure this change keeps paying the bills is essential.
Previous skills: You can be a nature lover but also love your current role at a non-green job. Understanding your talents, interests, and abilities can help you transfer your current skill set into a green career with real impact.
Bye-bye office, hello great outdoors
For those who want to be in the elements 24/7—or should we say from 9-5—there are many options for all education levels. Our experts have compiled some nature-loving job titles and where to find them.
Local, state, and federal parks departments
Besides the obvious of working in our National Parks Service, one of the best ways to find outdoor careers is through your local, state, or federal parks departments, our experts recommend. There are jobs at all professional and educational levels.
Department of Parks and Rec
For example, the New York City Department of Parks & Recreation has jobs ranging from Chief of GreenThumb, requiring a Master's degree in Urban Planning to seasonal Park Service Workers, only requiring minimum gardening experience. Similar roles can be found at the state level too. For example, the New York State Parks Recreation and Historic Preservation has various outdoor jobs ranging from Senior Architects to seasonal workers, including park and trail maintenance, environmental education, lifeguarding, and many more outdoor options.
Department of Conservation
There is also a Department of Conservation in most states. For example, the NY State Department of Environmental Conservation has jobs ranging from General Counsel lawyers to Fish Culturists. Bhatt warns, though, that "conservation jobs often require higher education, because you need a deep understanding of various scientific and environmental factors."
Park Rangers
They have the ultimate free reign to nature, and for NY State Park Rangers, a college degree is not required, yet qualifications and duties range by state. For Federal Park Rangers, Bhatt explains that they are more traditional roles and generally expect a bachelor's degree in natural science.
Department of Natural Resources
Your state will probably have a Department of Natural Resources that manages and conserves the state's natural and cultural resources. According to Adler, this department has a lot of different divisions. Jobs can range from a Wildlife Technician to a specialized Groundwater Engineer, but also internships and park service workers.
Other recommendations
Adler recommends searching through USAjobs.gov, but he also mentions a few other places to look at all levels of government: the Department of Forestry and the Department of Agriculture, but also big names like the EPA and the Department of the Interior.
Non-governmental nature jobs
Some jobs not attached to the government allow you to be free of the office ball and chain.
Land conservation
The Land Trust Alliance is a non-profit, community-based land conservancy with various job opportunities. Jobs range from Conservation Apprentice for current degree seekers to Land Stewardship Associate, who control invasive species, conduct baseline studies and write reports. Still, they also build trails, control erosion, and enhance habitats for native plants and animals. However, you'll need a bachelor's degree in land conservation. According to Adler, "if you're working for the Trust for Public Land, you're clearly supporting nature, there's no doubt about that."
Farming and sustainable agriculture
Farming and sustainable agriculture are excellent domains for the true nature lover. There are jobs like Farm Manager and more entry-level pathways like Farm Fellowships. Adler adds, "If you think of your farmer's market, there are a lot of people working behind the scenes making that happen." Bhatt agrees: "If you're passionate about food justice, farming is a perfect option." Adler recommends Goodfoodjobs.com to find a farming or food-related career.
Indoor jobs with an environmental impact
Correlations between nature exposure and health show a 33% and 37% less risk for anxiety and depression when in a green environment, but is there too much of a good thing? Our beautiful planet can be harsh sometimes, and spending all that time outside would inevitably lead to bad weather days. Is this something you're ready to undertake?
If you are hesitant, it's important to note that all parks and rec departments at all levels of government and within the private sector have indoor jobs, such as administration, teaching, and community engagement, explains our experts. These jobs may not be entirely outdoors, but, as Adler mentions, you would still support parks in urban and rural areas.
Transitioning to the green economy
Returning to the idea of knowing your salary requirements, some jobs done solely outside might not give you the financial stability you expect with your lifestyle. Perhaps you already have an education and skill set tailored to a specific type of job, and you don't want to completely reskill. As Adler points out, "Green also includes a social impact, not just an environmental one." So, if this sounds like your case, our experts recommend turning your passion into impact.
Through Dortmund's platform and career coaching, she sees people with general marketing skills, operations, and from finance to media pursuing the transition of their skills to start working with a green company.
Durtman lists a few in-demand job titles which, she says are great for reskilling as you can quickly and easily learn the steps in helping companies gain their appropriate environmental accreditations:
ESG Consultant
B-Corp Consultant
LEED Consultant
Other in-demand jobs include:
Research Associate, which Bhatt and Durtman agree is great for entry-level candidates.
Environmental Planning, which Durtman says is a lucrative career but is code-oriented, so good for a techy.
How to transition to a green job
If you're considering the transition, our career coaches have some tips to help.
Transferable soft skills
Bhatt lists some transferable soft skills highly sought after in the climate sphere. Having strong communication is vital, but empathy is crucial too. "Having empathy for your teammates, the people you're helping, and the environment, are all super important," explains Bhatt. Emotional intelligence and strong problem-solving skills are also high on her list. But systems thinking is a top priority. She explains that systems thinking is when you approach a problem and think about any other touchpoints this problem has with other systems. "Being able to think from a systems lens is super important in climate because all of our systems are interlinked, and all of them are contributing to climate change," Bhatt adds.
Volunteer for more experience
Durtman tells her clients to focus on their skill set and do a cross-reference with open positions. "They don't always require an environmental background," says Durtman, "but if you have the skill set and the portfolio to back it up, then you are qualified." She recommends building your portfolio with case studies to demonstrate your work. But how do you get this work without any experience? Volunteer your time, explains our experts.
So many environmental organizations exist, from small, local entities to international NGOs. Durtman explains that many smaller non-profits rely on volunteers for every aspect of business, from marketing and operations to finance and tech. Bhatt and Durtman agree that this is a great way to build your portfolio without previous experience.
Making an impact where you can
For Durtman, her space is in advocacy for the underrepresented voice. However, there are many volunteering opportunities for those who just can't make the leap right now. Finding the outlet for your passion in a hobby is a great way to bring more balance to your life, explains Bhatt. Finding a community garden, teaching conservation, or leading advocacy campaigns, according to our experts, can help bring more nature into your life. But one thing is sure: with green jobs rising, finding the perfect career for the nature lover is possible.
Photo: Welcome to the Jungle
Follow Welcome to the Jungle on Facebook, LinkedIn, and Instagram, and subscribe to our newsletter to get our latest articles every day!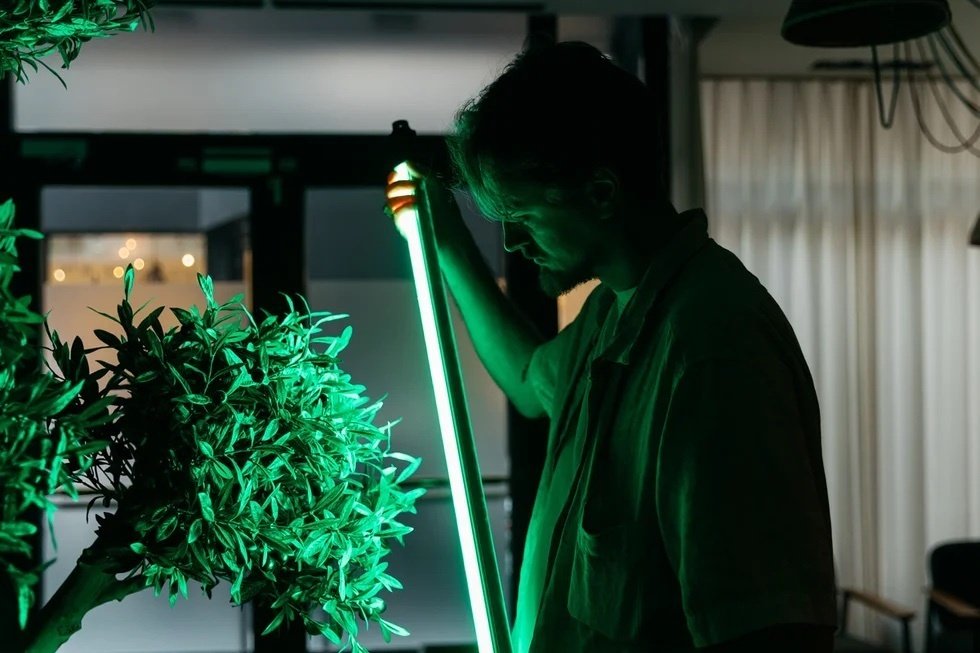 Looking for your next job opportunity?
Over 200,000 people have found a job with Welcome to the Jungle.
Explore jobs